My Creative Workbook
Christine de Beer - effortless floral craftsman
Use the same technique as you would to create a wreath to weave a heart wand with an Egyptian knot flower basket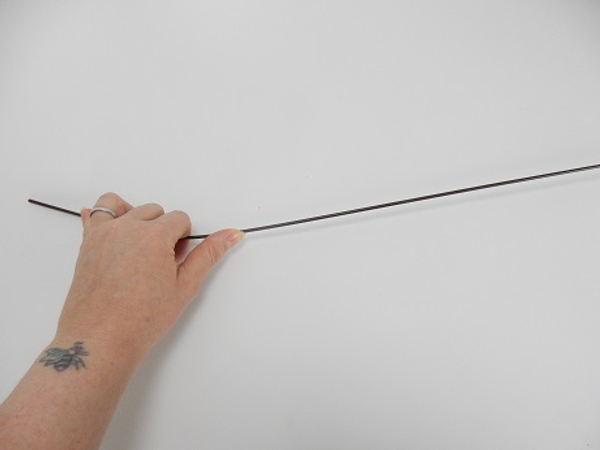 Bend a thick, strong wire into a curve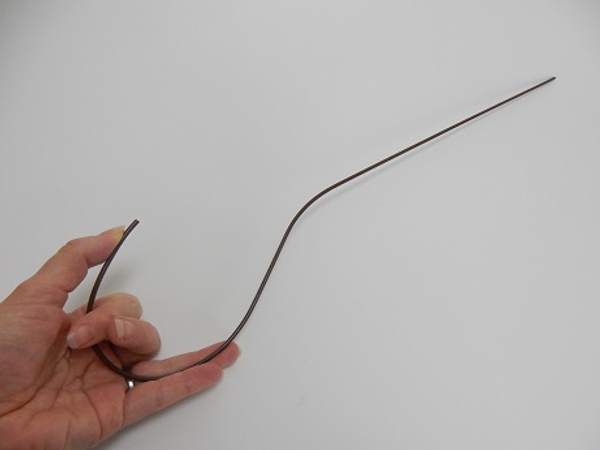 ... to create half a heart shape. I made this wire half to give this side of the heart extra strength because I will use a technique similar to weaving an Egyptian knot basket to create more depth in this part of the heart wand
Strip a few willow stems. See the detailed Tutorial below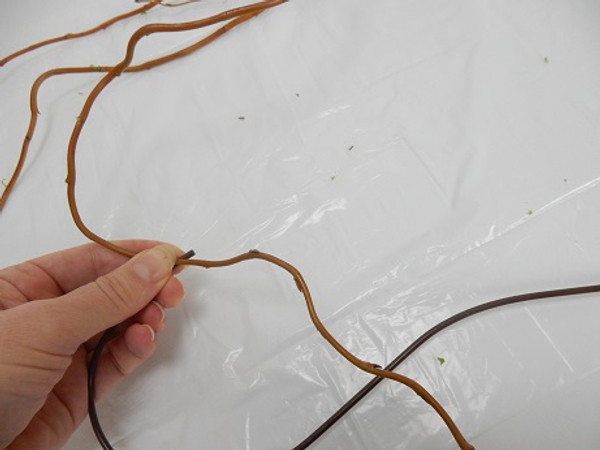 Start weaving the wand at the cupid's bow of the heart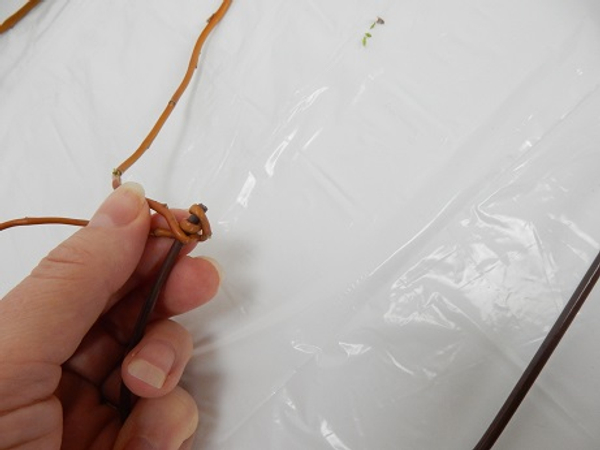 Wrap the willow around the wire tightly to secure the first stem to the wire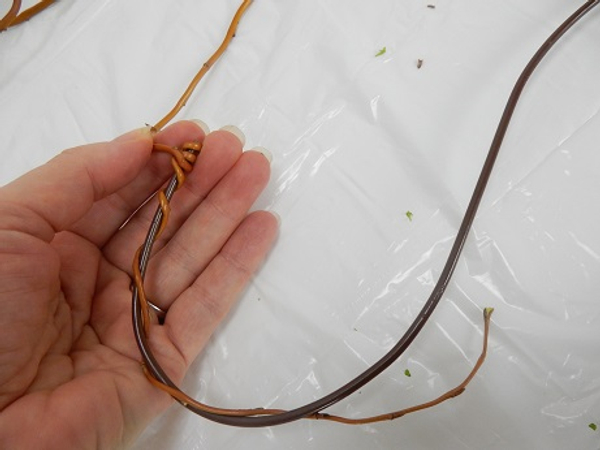 Wrap the thin tip of the stem loosely around the wire to follow the shape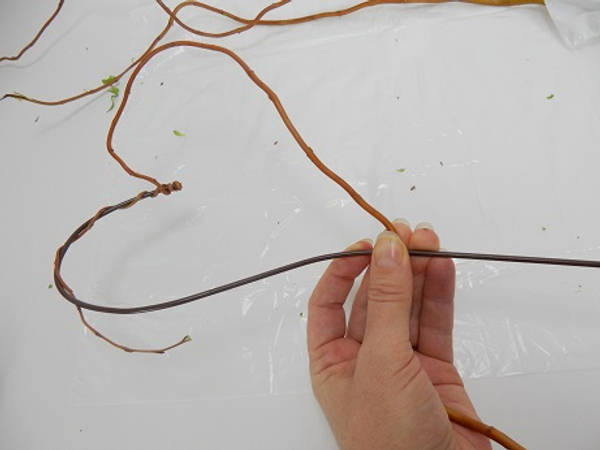 Carefully manipulate the stem to mirror the curve of the opposite side of the heart shape
For more information about manipulating stems follow the link to the Tutorial below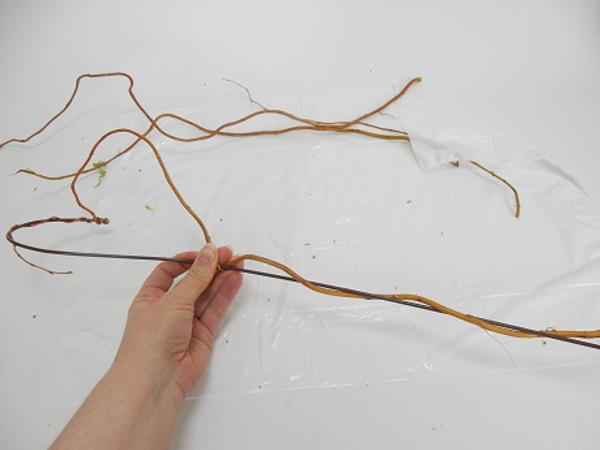 Weave the stem to twirl around the wire
You now have your basic heart wand shape and can now start to weave in twigs to add bulk, strength and depth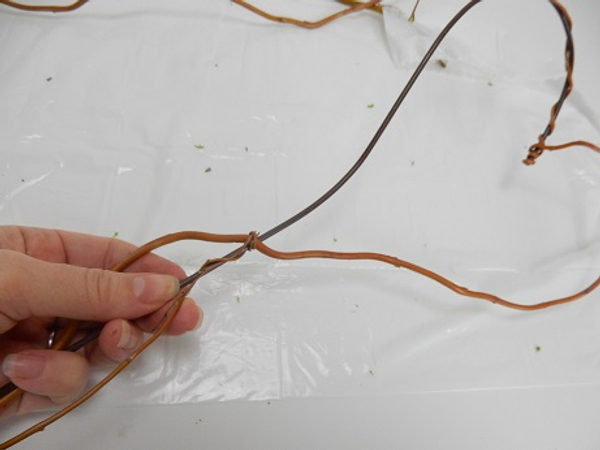 Knot a new willow stem at the end of the heart, to secure the first stem, and weave it around the candle part of the wand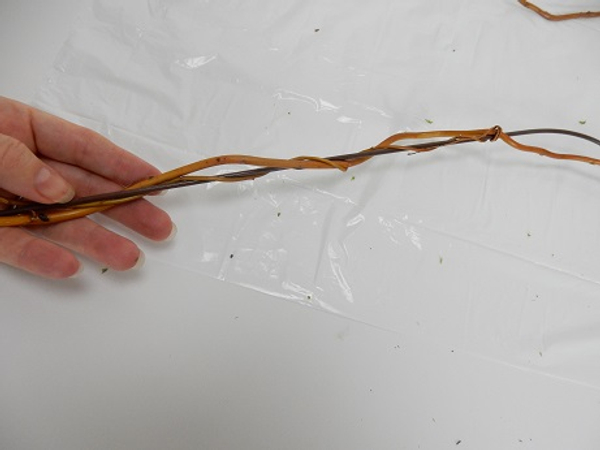 Weave all the way down the handle part of the wand
Secure the willow twigs by hooking it into the previously woven twig as you would when weaving a wreath. For a detailed Tutorial on weaving a wreath see the link below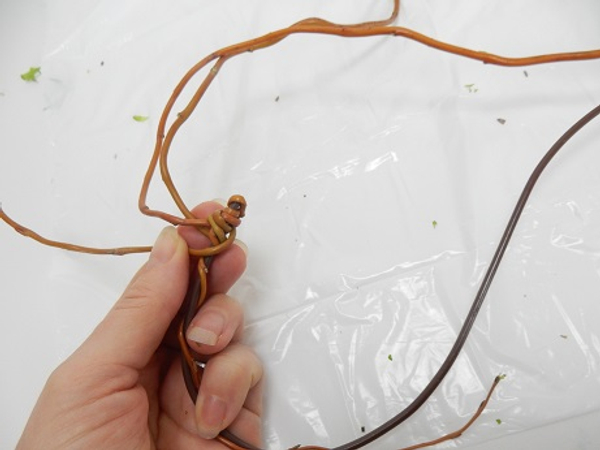 Weave in a second twig, as you did the first. Wrap the stem around the wire...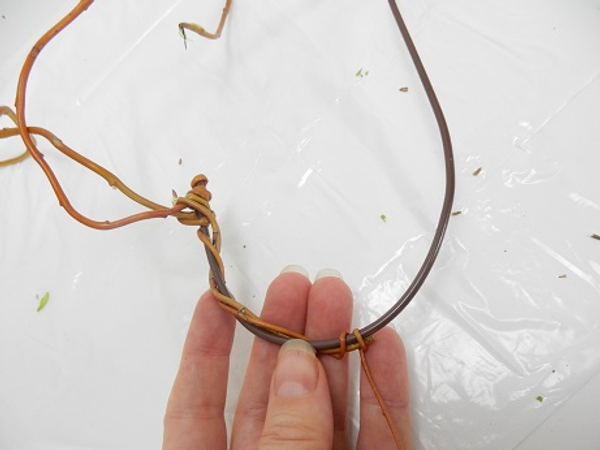 ... and then around the wire half of the heart securing the first twig.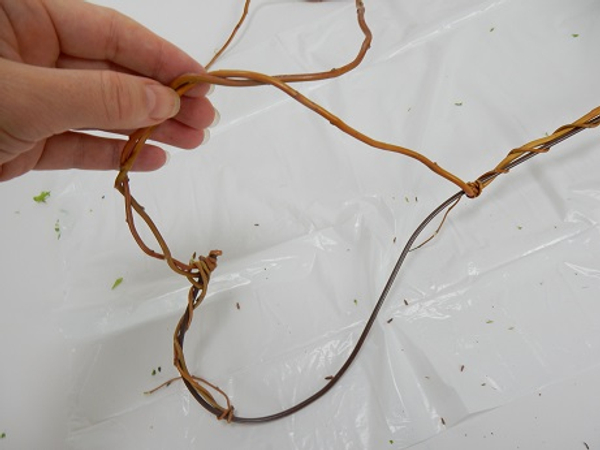 Weave the rest of the willow stem to wrap around the other side of the heart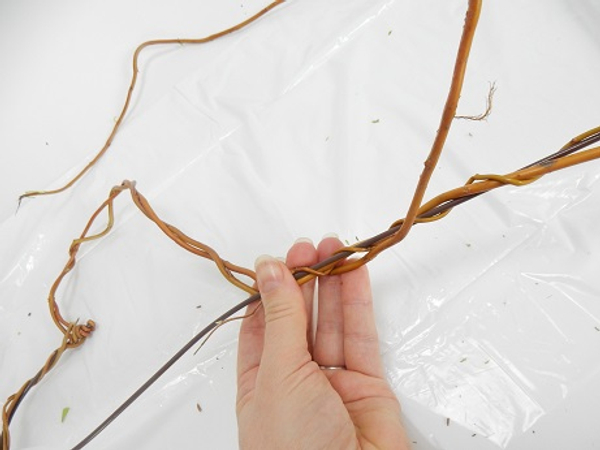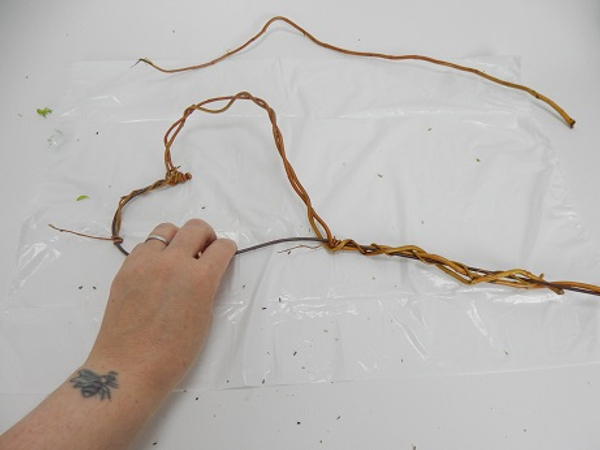 Adjust the tension in the twigs as you weave to make sure the heart shape remains flat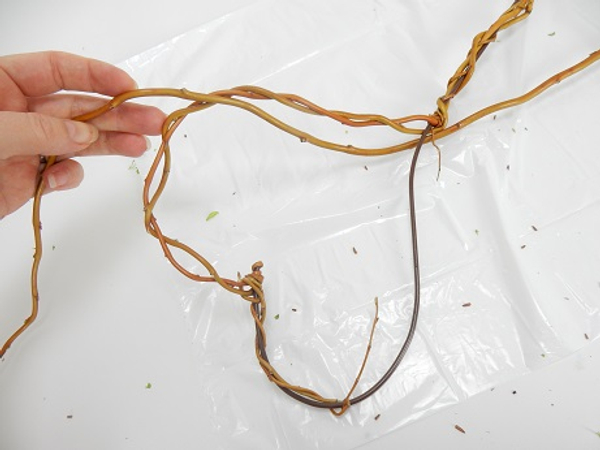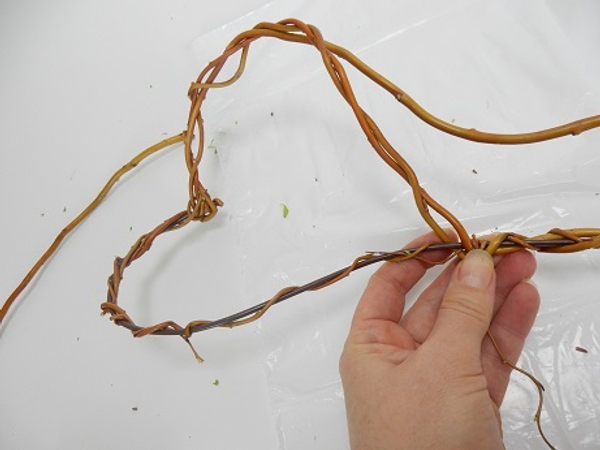 ... and twirl it around the wire and stems to follow the heart shape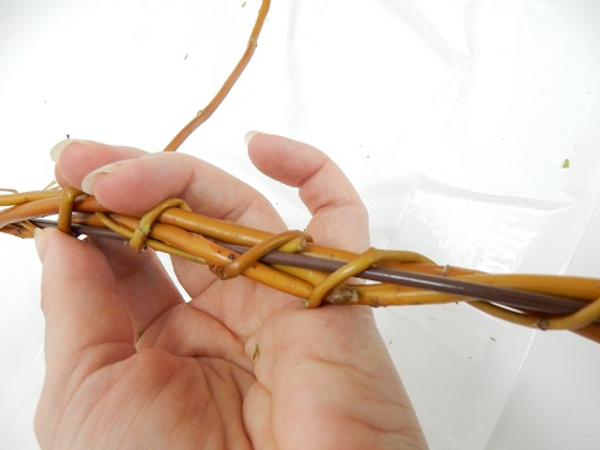 Keep weaving in twigs. Weave in thicker twigs where you require more strength and then thinner twigs to secure it in place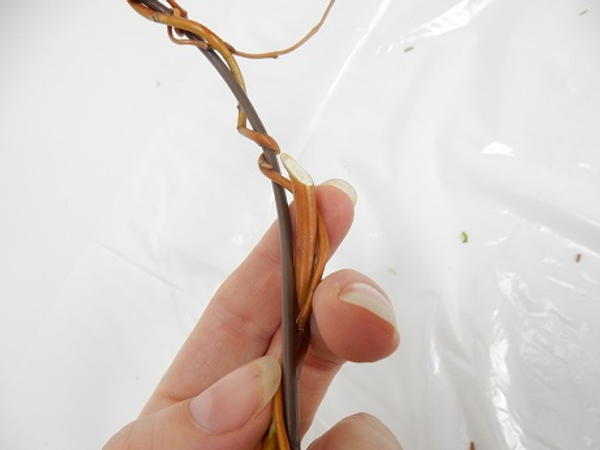 Hook each new stem into the weave to start it securely
Weaving the Egyptian knot- inspired basket: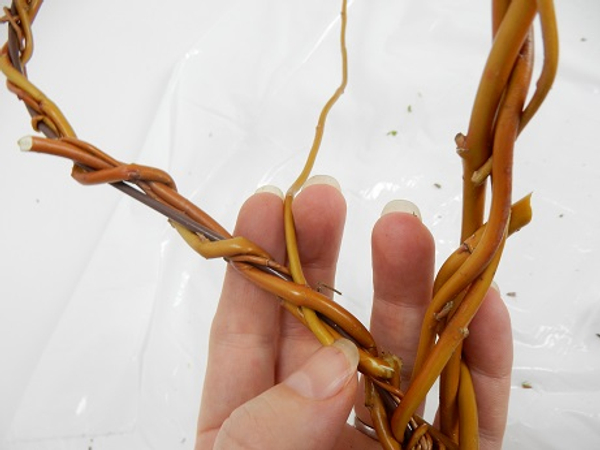 Hook a willow stem securely through the weave at the wire side of the heart shape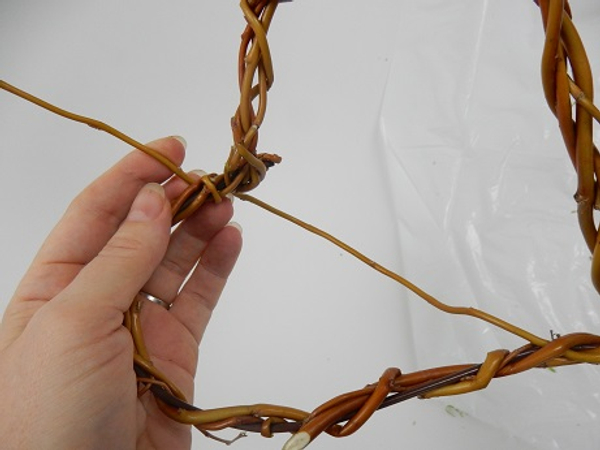 Bend the stem up and around the heart twigs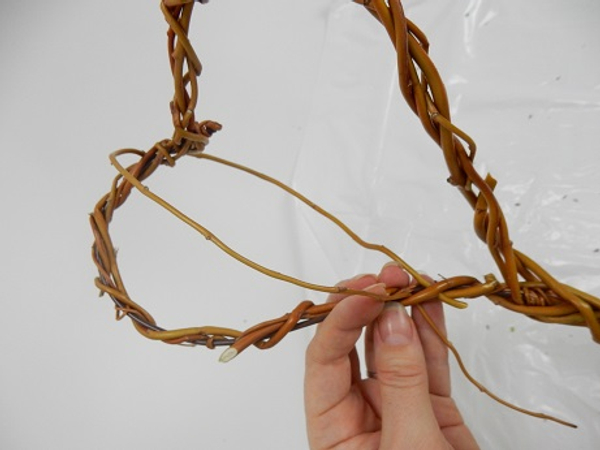 Bend the stem over to the front and secure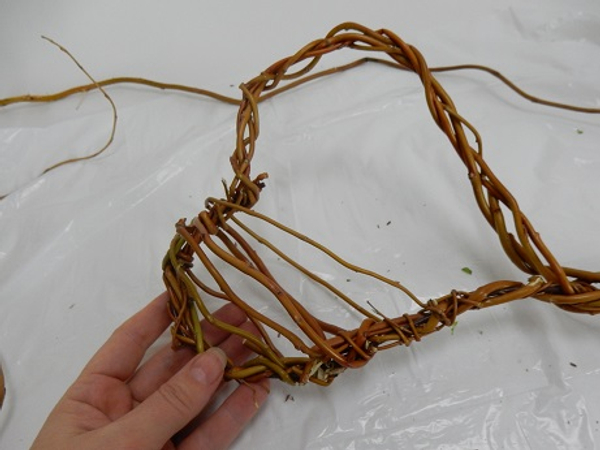 Add four more stems in the same way. Now you have four stems on each side, making it eight stems, and the outline of the heart stems as stem nine to weave through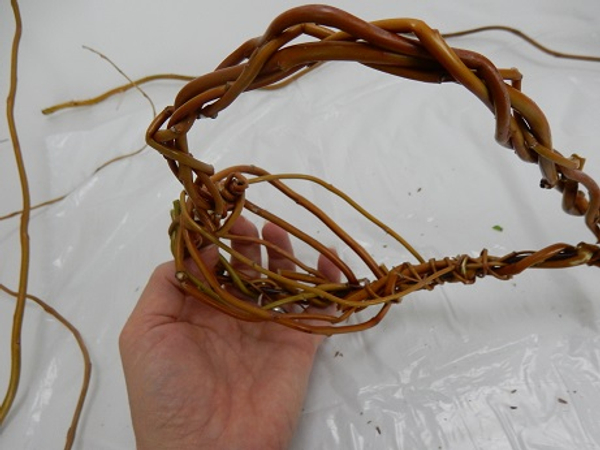 Creating a little flower pocket or basket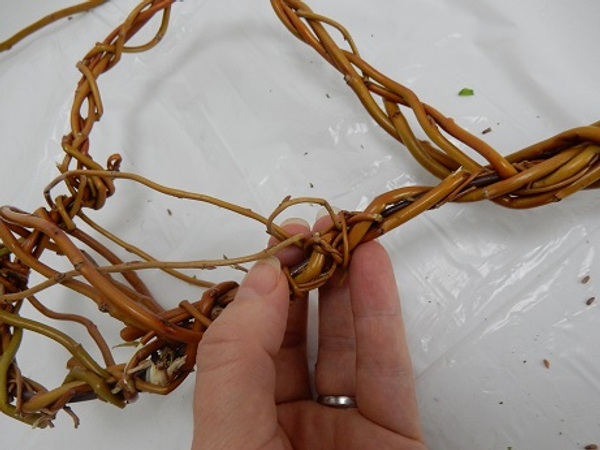 Secure a willow stem to the woven heart outline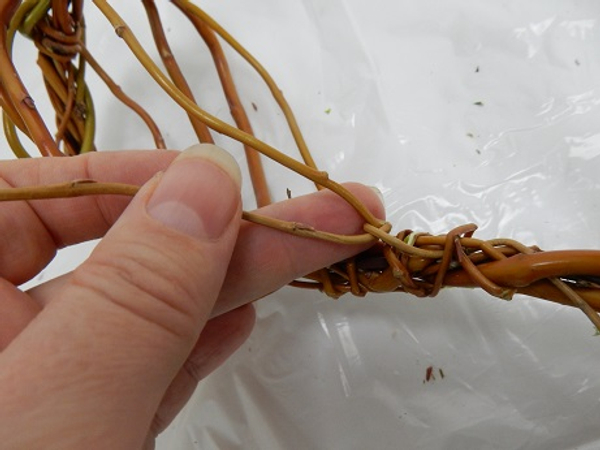 Wrap this stem around the first basket stem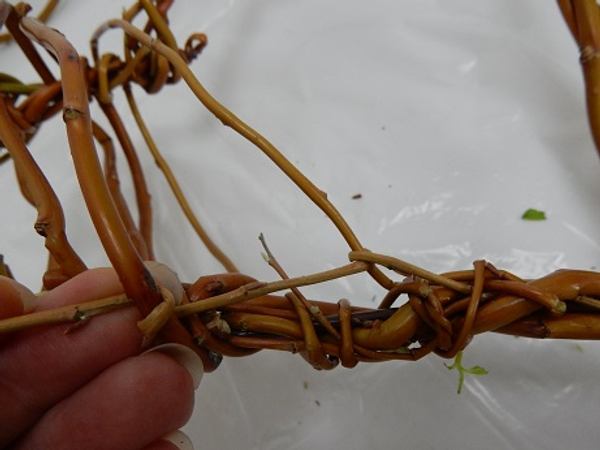 And then around the second stem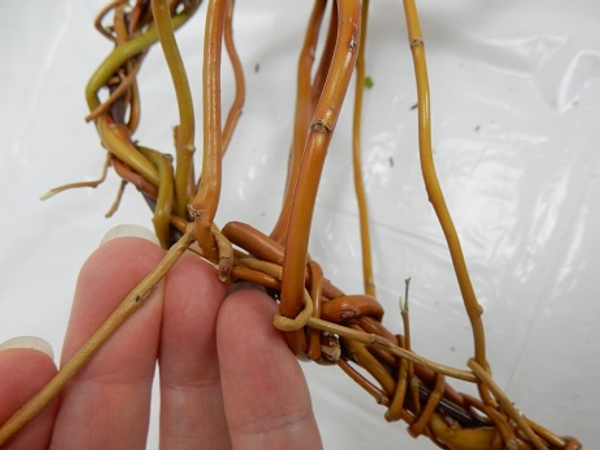 Followed by the third stem. This is your basic weaving pattern. Just wrap the stem around the basket stem and move on to the next stem.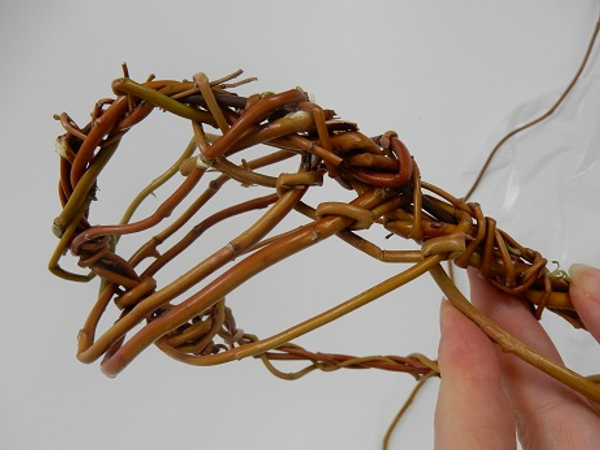 Flip the heart wand over and continue to wrap the stems on the other side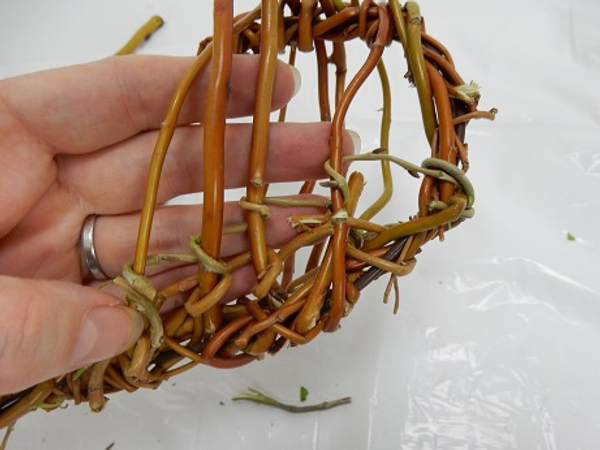 Wrap a new twig next to the first one to build up the basket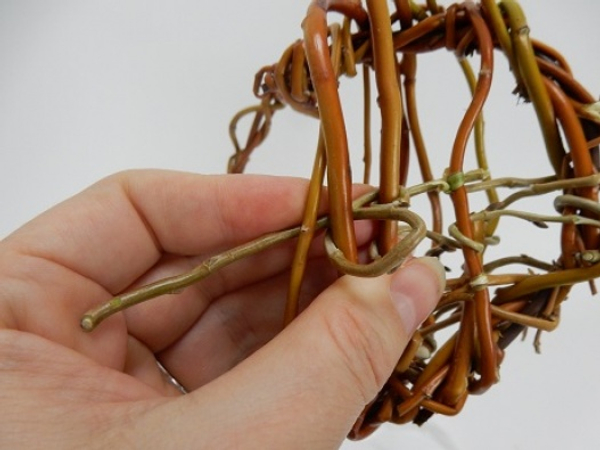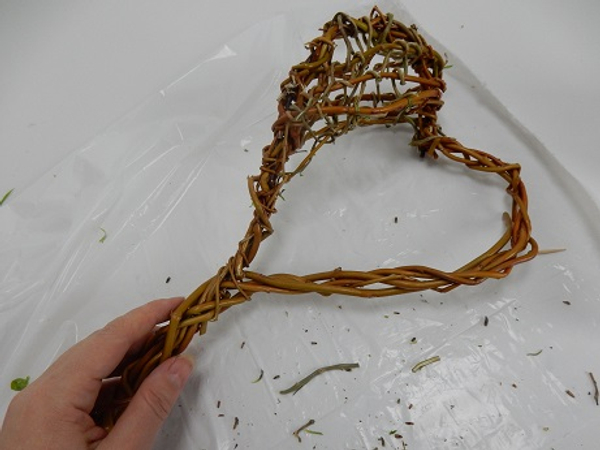 Wrap twigs until the basket is complete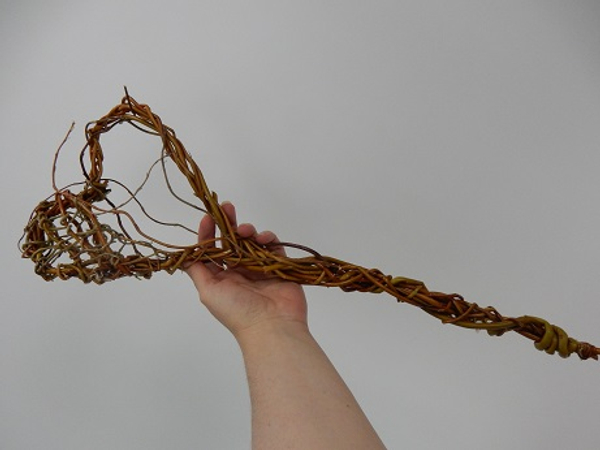 Weave in a few looser twigs to create movement and to make it look more natural and add the flowers
Sign up for my weekly newsletter
Every week I add a new design with related tutorials. Be sure to subscribe to receive an email notification with design inspiration.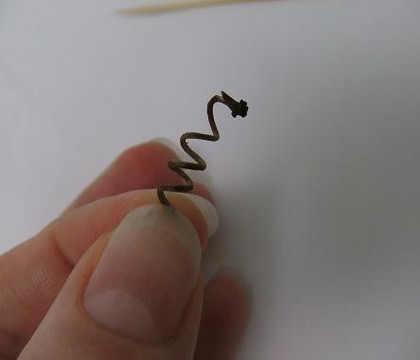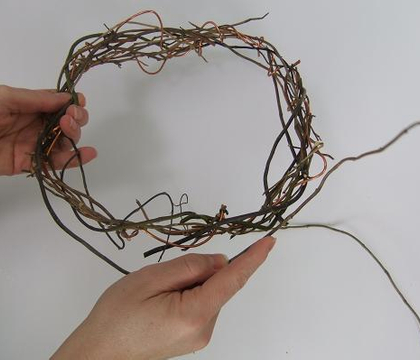 1 November 2011
Weaving a twig wreath
For my design I wanted the wreath to look wind blown so I added a few loosely woven twigs into the weave. I also wanted to emphasize the autumn colours so I added a twirling...