My Creative Workbook
Christine de Beer - effortless floral craftsman
Display wreath that hover around a big shiny pumpkin
For this design I wanted my wreath to be light and airy so that it just whips around the solid pumpkin like a breeze.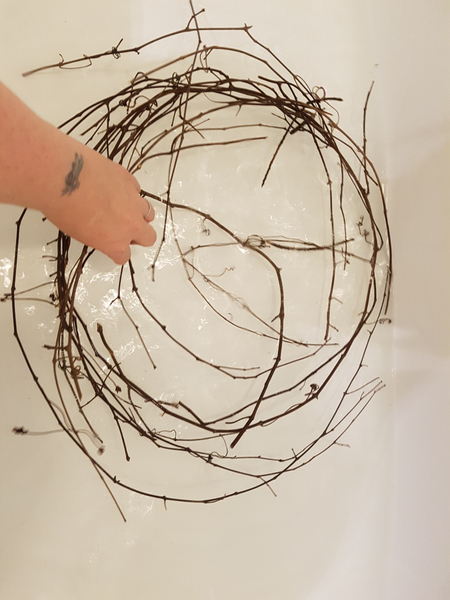 Soak some dried vines in warm water for a few hours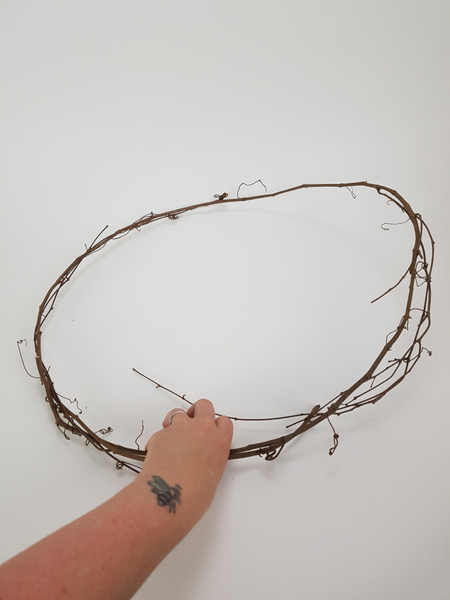 Bend the wreath in a large circle. Hook the ends into the circle shape to secure.
See the Tutorial below for more detailed instructions on how to weave a wreath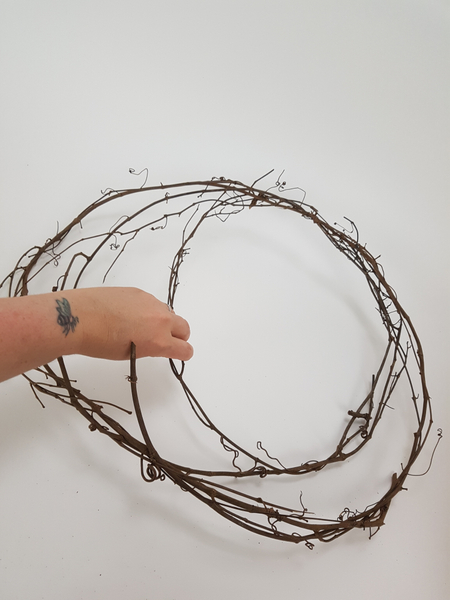 Weave another circle, this time slightly smaller and weave it into the wreath shape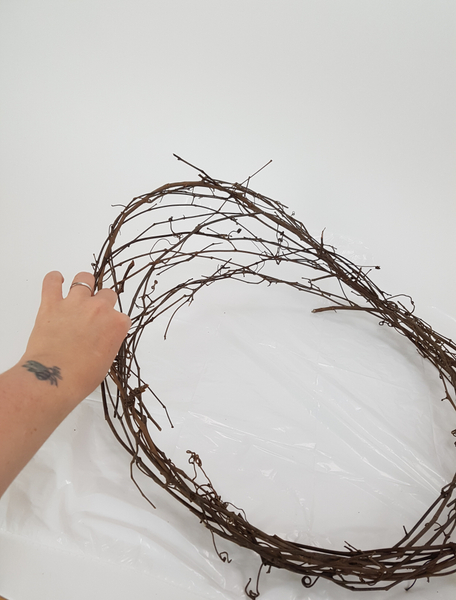 Weave in thin vines to fill in the basic shape between the gaps, and extend some of the vine so that it lifts the wreath from the design table. Make sure it is quite strong so that it can carry the weight of the flower material and water tubes.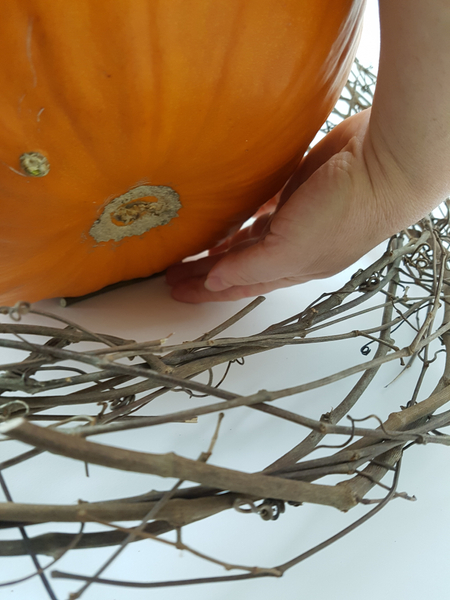 Slip a tiny vine snippet under the pumpkin so that it does not roll around in the display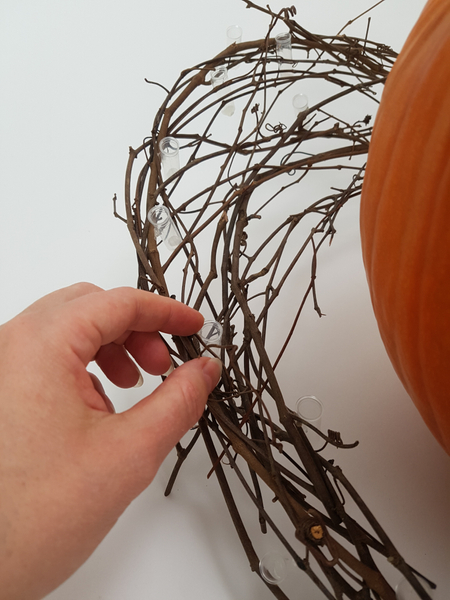 Add in the tiny water tubes for the flowers and glue in the plant material
Sign up for my weekly newsletter
Every week I add a new design with related tutorials. Be sure to subscribe to receive an email notification with design inspiration.