My Creative Workbook
Christine de Beer - effortless floral craftsman
Mesh bag net armature to keep your flowers in place
Instead of vegetable net bags becoming trash wrap it around your container for an instant armature. It even looks a bit like a spider web- perfect for a long lasting design as we count down to Halloween.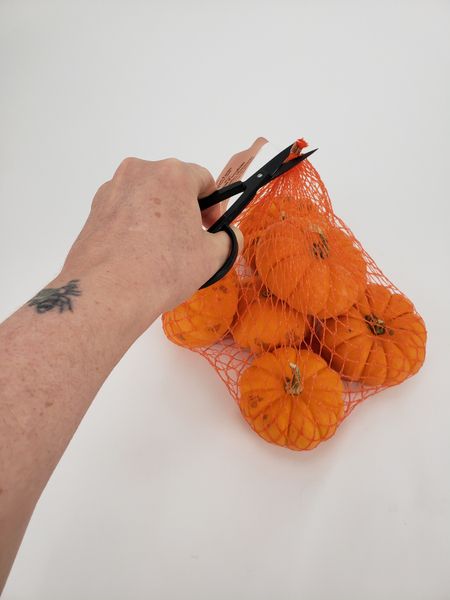 Cut the net bag open on one end and remove the pumpkins...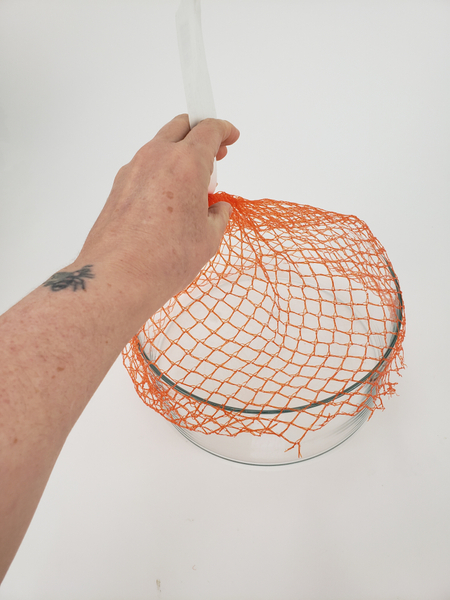 Wrap the net over the opening of a container.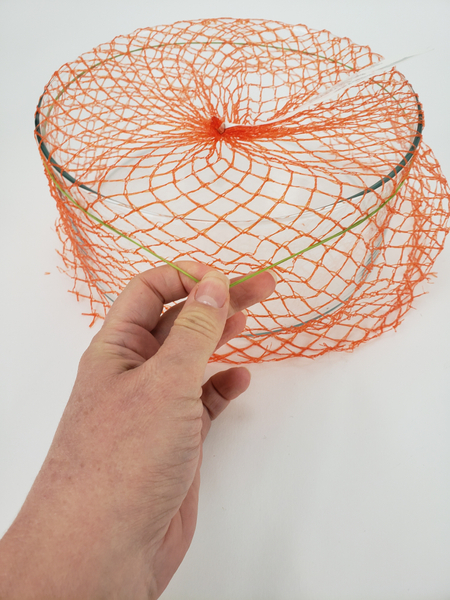 Place an elastic band around the net.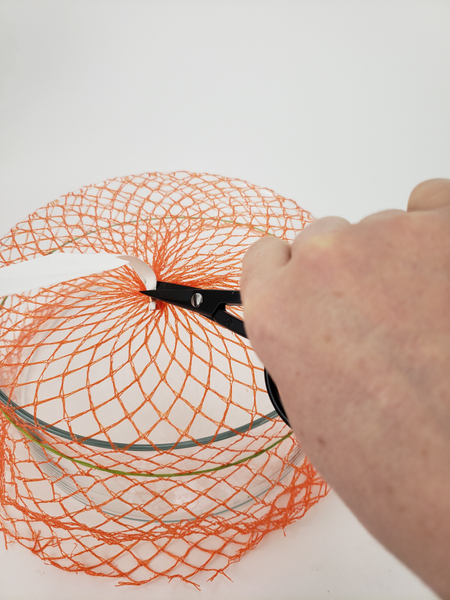 Cut away the tags and trim the edges of the net bag. Set all the off-cuts aside to use as accessories once the design is done.
This week I share a bonus tip with you on how I position the mesh bag so that it becomes part of the design rather that a visual distraction. Make sure you are signed up for my weekly notification email where I share one tip related to that week's design in more detail. You can then reply to the email if you have any further questions or something to share with me.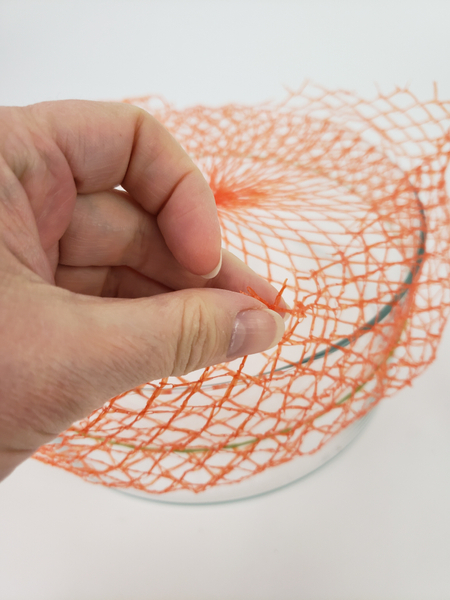 To create a messy, ripped collar around the container fold the edge up...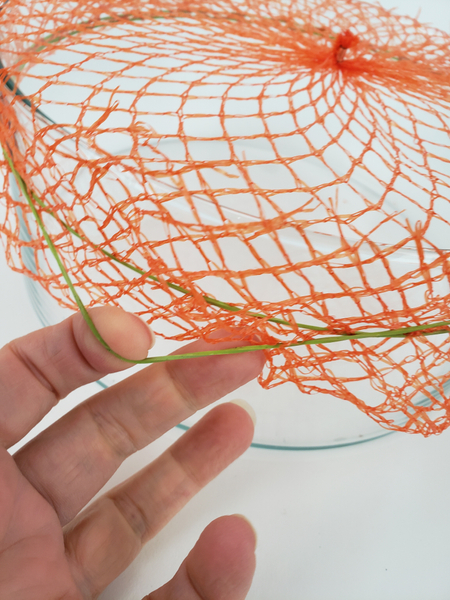 ... Slip over a second elastic band to secure...
... in case you are wondering about the green, the chrysanthemums I am using have these bright green disk florets and I wanted to bring that out in the sea of orange. A tiny touch that makes the mechanics look more deliberate. You can cover it with raffia or ribbon if it suits your style better but I quite liked the bands with the windblown and tattered overall look.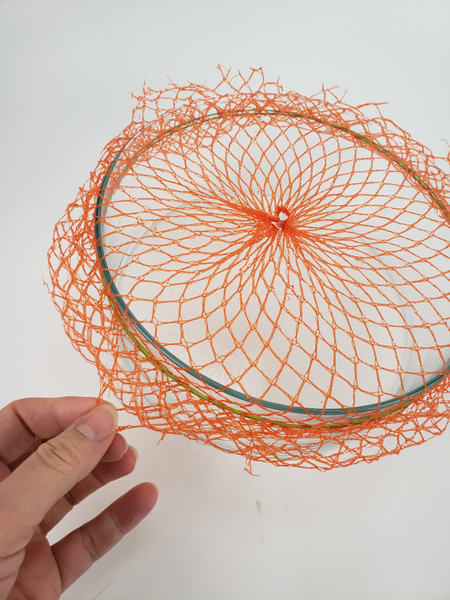 And fluff out the net all around.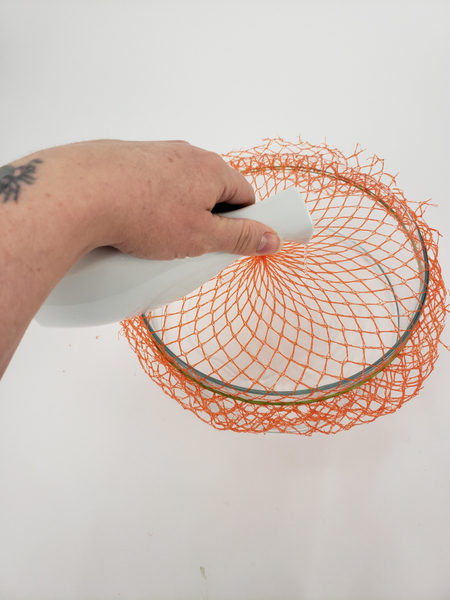 Fill the container with water to keep the fresh flower hydrated.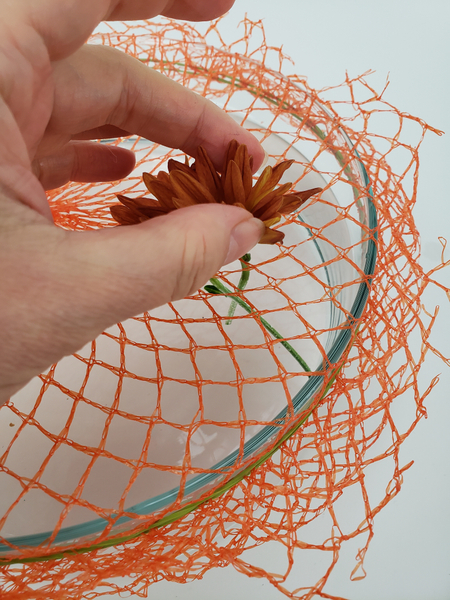 Slip the flower stems through so that the flowers heads rest on the net.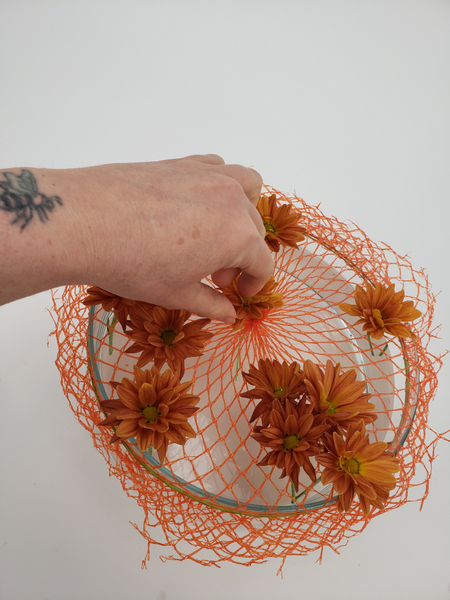 Build up the design by adding flowers.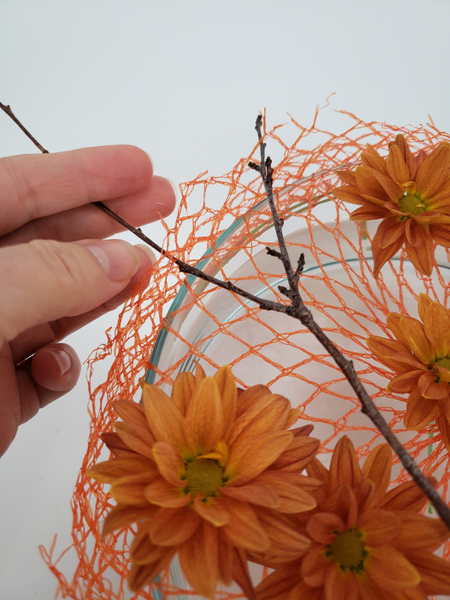 Add twigs and secure them in place by hooking them through the net...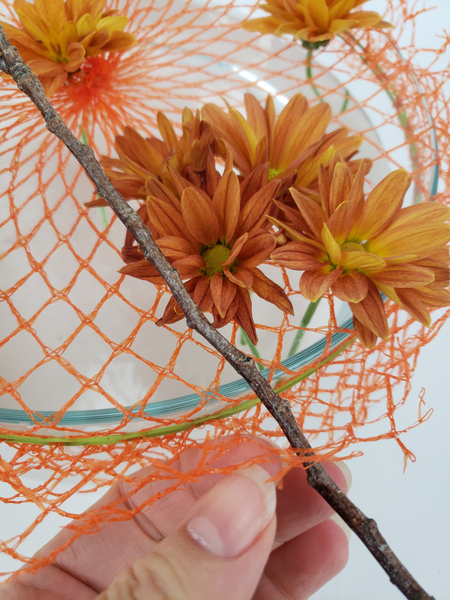 To create a sturdy place to rest the heavier pumpkins on.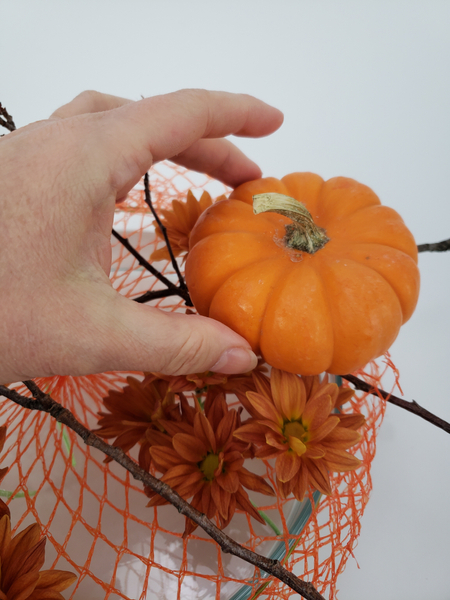 Place the pumpkins to rest on the twigs...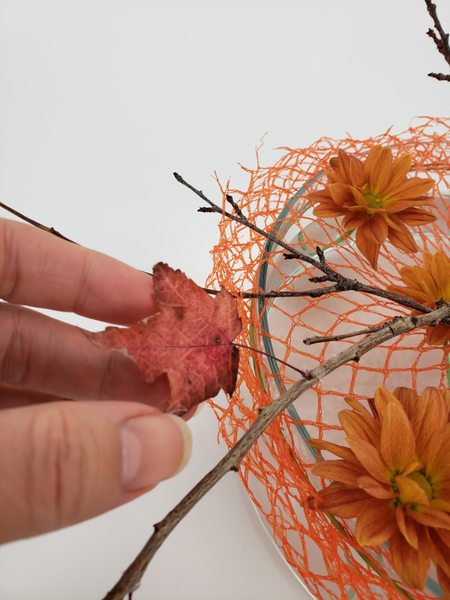 Glue in some dried autumn leaves.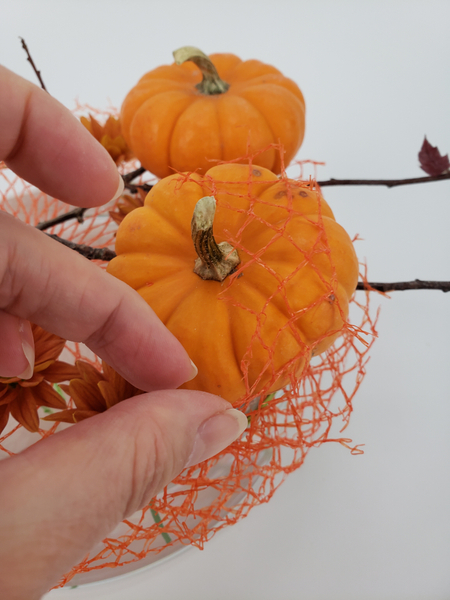 And drape bits of the net leftovers over the design for a tattered, windblown autumn harvest look.
Sign up for my weekly newsletter
Every week I add a new design with related tutorials. Be sure to subscribe to receive an email notification with design inspiration.