My Creative Workbook
Christine de Beer - effortless floral craftsman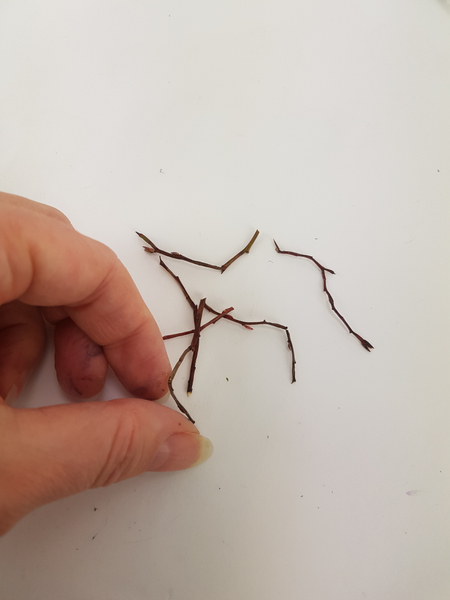 Cut eight twigs with interesting curves in them.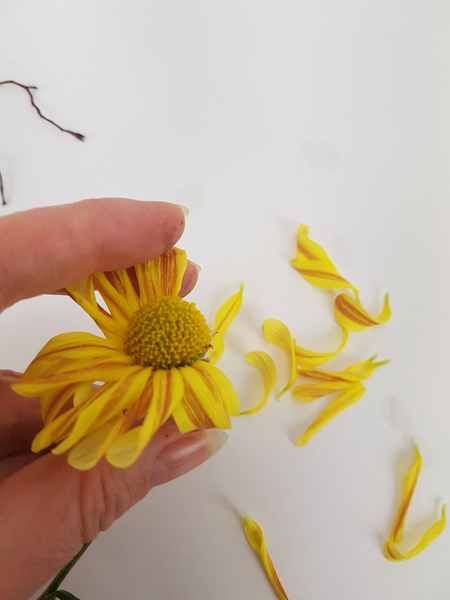 Pick the petals from a chrysanthemum.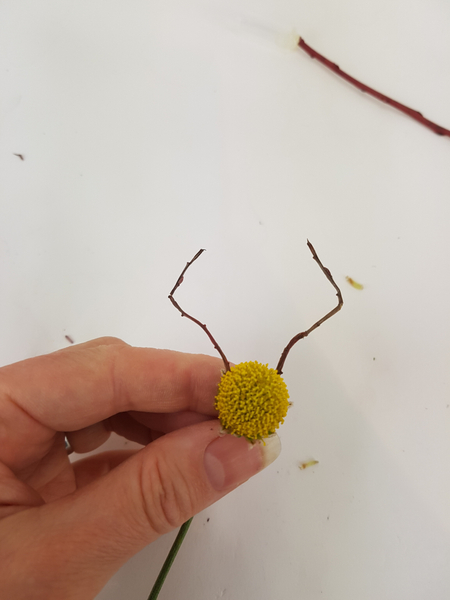 Match the twigs into pairs and glue them to the chrysanthemum (sepal and receptacle).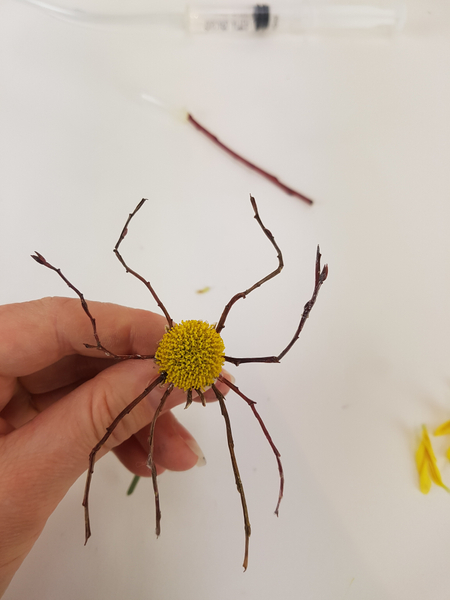 Add a tiny forked twig as fangs.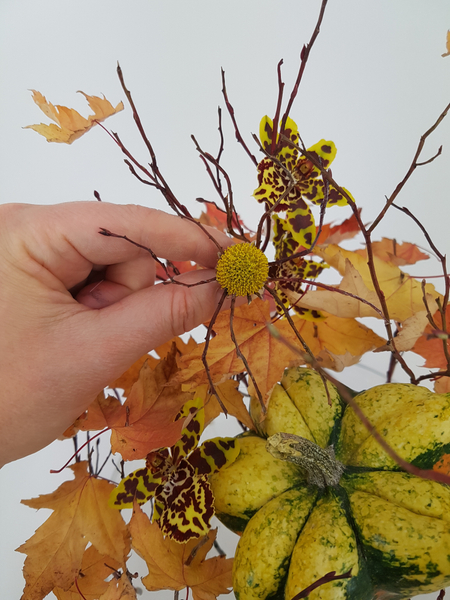 Set the spider-mum into the design. You can let the chrysanthemum wither up adding more character or (as I did in this design) add a tiny test tube to keep the disk floret hydrated
See the Tutorial below for more detailed instructions on how I make tiny test tubes from drinking straws.
Sign up for my weekly newsletter
Every week I add a new design with related tutorials. Be sure to subscribe to receive an email notification with design inspiration.