My Creative Workbook
Christine de Beer - effortless floral craftsman
Chrysanthemum sepals and receptacle
I love using bits of flowers to add interest and texture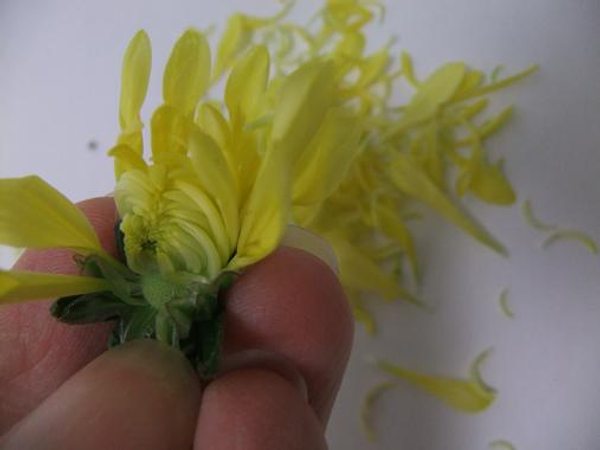 Pull the petals from a Chrysanthemum flower...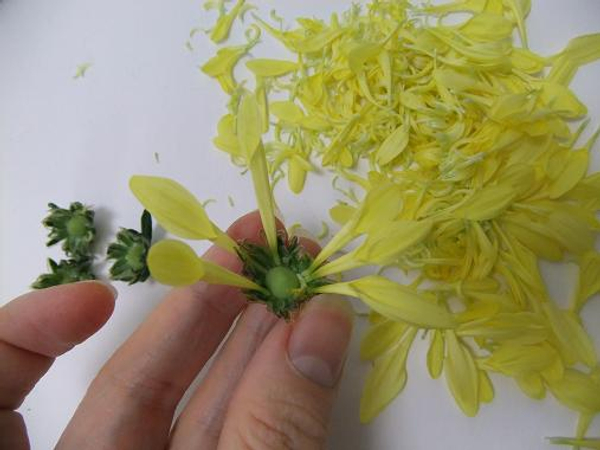 ... to reveal the green sepals and receptacle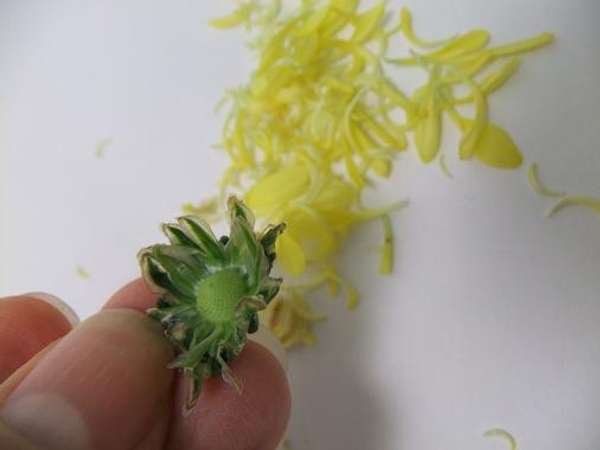 Beautiful Chrysanthemum sepals and receptacle ready to design with
Sign up for my weekly newsletter
Every week I add a new design with related tutorials. Be sure to subscribe to receive an email notification with design inspiration.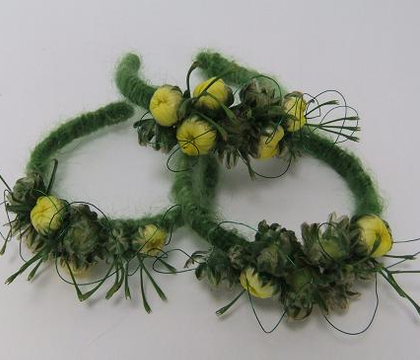 17 July 2013
Once, twice, thrice
Bend a few stir sticks to cover with wool to make a few floral bracelets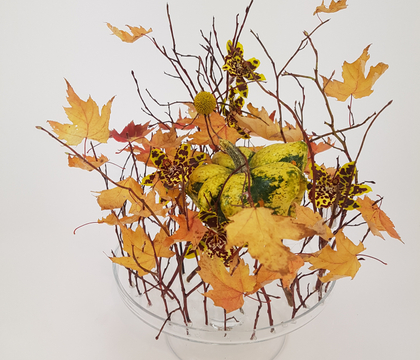 31 October 2018
Scary stuff!
My Halloween design... with some scary stuff hidden if you can read between the leaves!