My Creative Workbook
Christine de Beer - effortless floral craftsman

Now I ask you… what could be more scary for an introvert than talking about themselves? Not much, I tell you!

So… here it is: a snippet of the interview I did as part of my book launch review package. More particularly the part where I tell you the story behind the story that I tell you in my book: the effortless floral craftsman, a floral crafter's guide to crafting with nature

Oh and… Happy Halloween! Hope it is scary… but also in the "it's-scary-to-challenge-myself-in-this-way-but-I-am-always-glad-I-did" kind of way.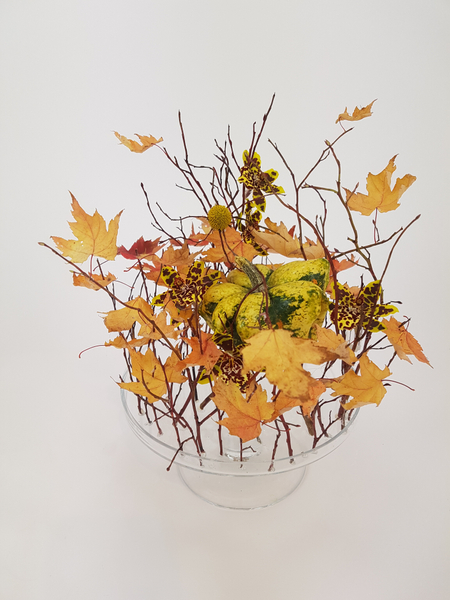 WHAT IS THE EFFORTLESS FLORAL CRAFTSMAN, A FLORAL CRAFTER'S GUIDE TO CRAFTING WITH NATURE ABOUT?
C: It is a guidebook to crafting with nature. Our medium... nature, the nature of our floral design craft and, of course, our own creative nature, our effortless style.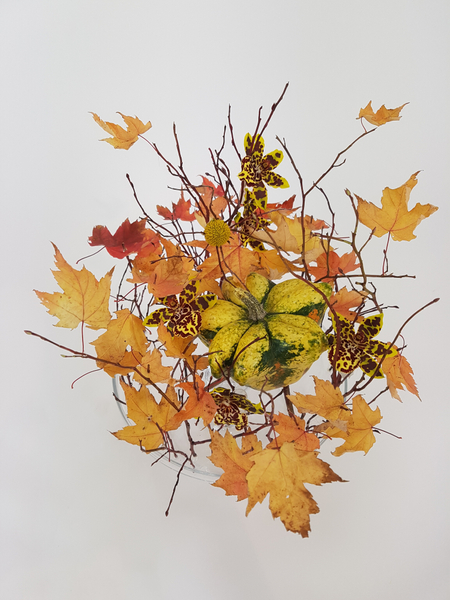 HOW DID THE BOOK COME ABOUT?
C: Like any life lesson worth learning, the hard way.

In 2011 we relocated to Vancouver, Canada, I just received an innovation award for my work, won a silver medal at the W.A.F.A World Show, (Boston, USA) the My Creative Workbook website was gaining popularity and I was writing for two magazines discussing floral craftsmanship. So many dreams were coming true at once.

But life happens. I felt something was "not right".
By the end of that year life became complicated. I started to suffer from often debilitating pain and discomfort in my face. Specialist after specialist had absolutely no idea what was wrong. I had to cancel design demonstrations and competitions.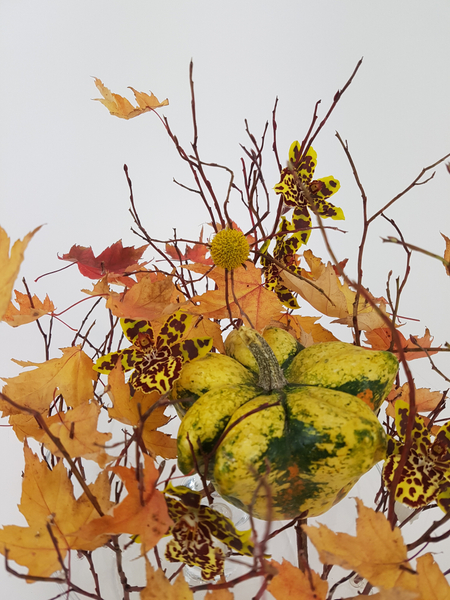 My floral art became a lifeline.
It's when things get really ugly that we most need to create pretty things.
I had to. I couldn't imagine not to.
But I had to make hard decisions. There was no way I was going to compromise on the quality of my work. So I invested what creative energy I had into crafting even greater quality by focusing on craftsmanship.

Conditioning is how we show empathy to our plant material. It is how we create the best possible environmental conditions for our plant material to last as long as possible. Conditioning is also the heart of our techniques. When you truly observe how plant material respond to the trauma of being cut and being conditioned in a compassionate way they show you what techniques are most suitable for them to flourish in. They show you their unique creative potential.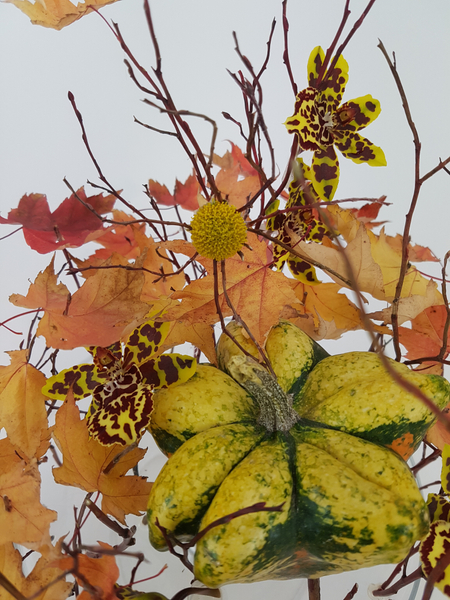 In the same way I needed to figure out what are the best environmental conditions for my own creative talent to flourish in.

Simply put: I had no energy to try too hard. I had to show up in my design room as me. I had to develop and rely on my own style. I discovered that when I design in the way that comes natural to me... it feels effortless.
I thought I was crafting my floral art as a form of self expression and as I adjusted and healed I realized that it was also a form of self discovery and ultimately self creation.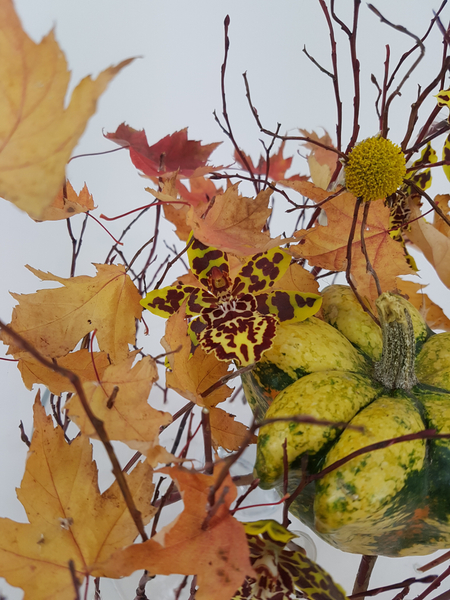 I started to study the creative process behind finding and developing my own effortless style and how it can be applied to overcome other things we might consider a challenge or limitation.

I also noticed the more I showed up as me- the more of myself I added to my work the more people responded to it. The emotions I was weaving into the work were felt by the people who saw it.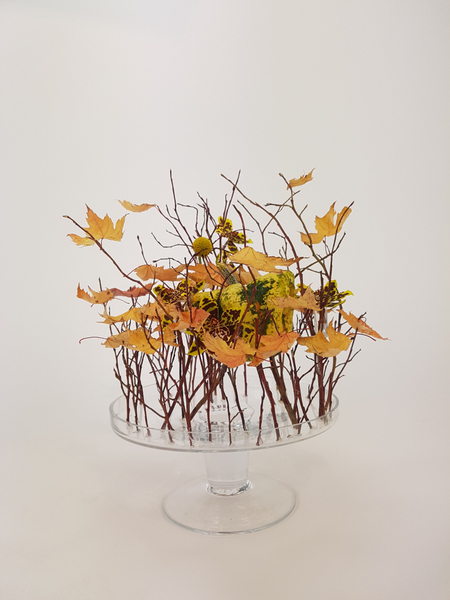 Floral design is just partly craft- the rest is story telling. Flowers are feelings made visible.
If conditioning is the heart of our techniques then adding a bit of ourselves is how we add heart to our work. It is how we make our work meaningful and remarkable.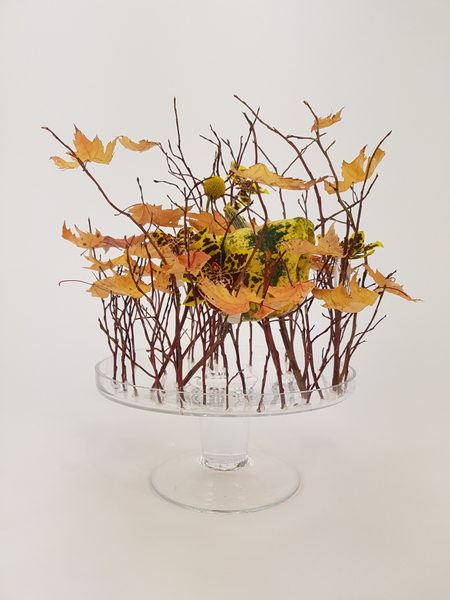 Floral designers develop empathy because we are required to grieve and celebrate through the heart of another person.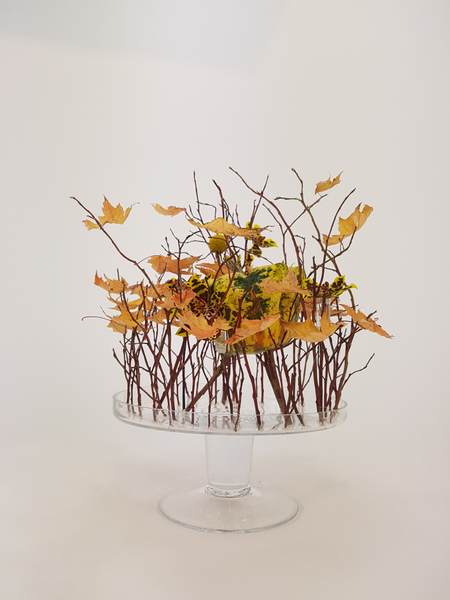 The entire process of writing was life changing. The book unfurled itself as I was designing and typing... and as I faced all those empty pages The Effortless Floral Craftsman happened.

If you want to create extraordinary work- the kind of extraordinary that only you can, add heart to your work, truly master your floral craft, invest in yourself and create work that is a contribution to our creative community- this book is for you.

ps: This is the last week to order your advance copy of the book from my online shop and be one of the first to read the book ... and receive your gift packet of 20 clips!
Next week we will be celebrating the launch of the craftsmanship edition of the book and you can (finally!) download your ebook and free reader from Amazon if you prefer not to have to wait (or pay extra) for your copy to be delivered.
And I have a surprise for you… but more about that next week.
Sign up for my weekly newsletter
Every week I add a new design with related tutorials. Be sure to subscribe to receive an email notification with design inspiration.