My Creative Workbook
Christine de Beer - effortless floral craftsman
Use wired faux elements to secure your design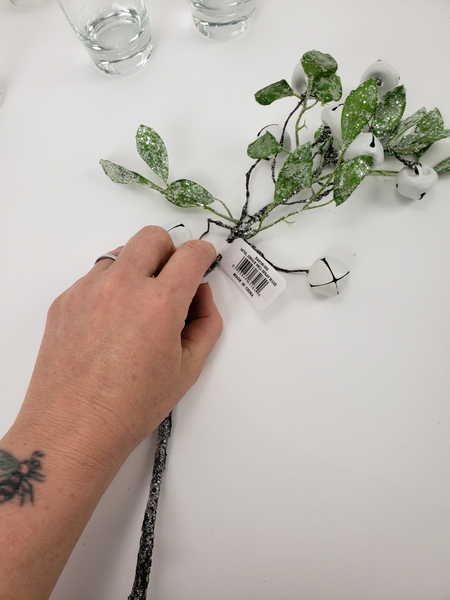 Always start off with a great quality branch. The wires are more secure and sturdy so that you can use them to attach the rest of your plant material into your armature.
See the Tutorial below in the Tutorial section for my top tips when using faux plant material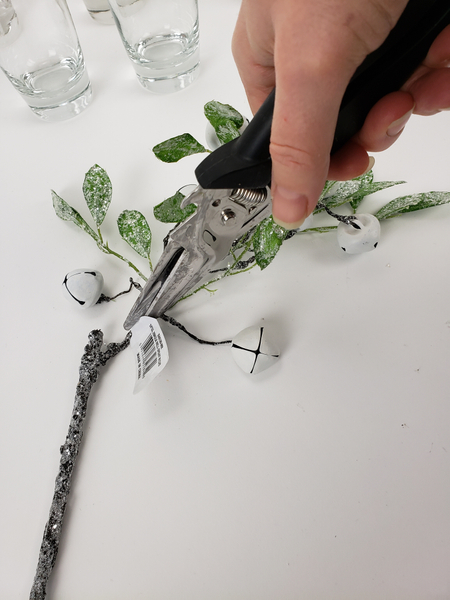 Remember to snip away any price tags or signs that it is artificial plant material.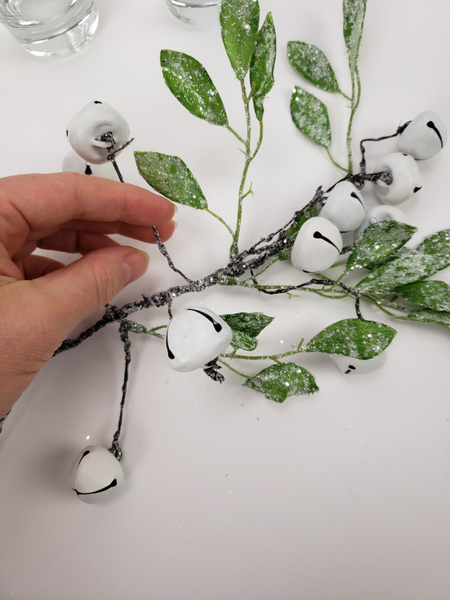 Open up the branch to count the wires you can design with.
For this design I also made Eucalyptus roses and filled the vases so that it looks like the candles are snowed into position. Both of these Tutorials are linked in the Tutorial section below.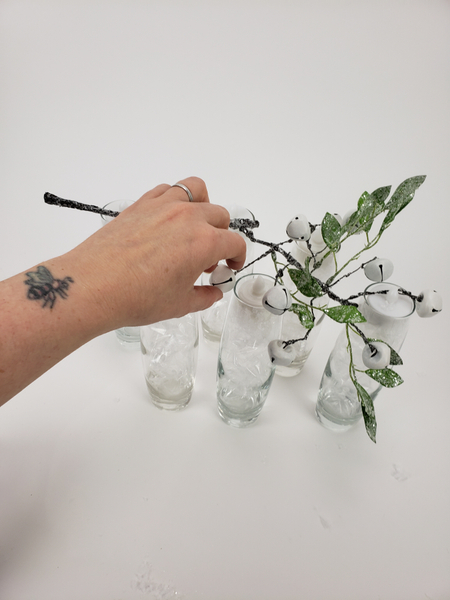 Measure the artificial branch against the vases you want to display the design on and bend the wires to reshape into position.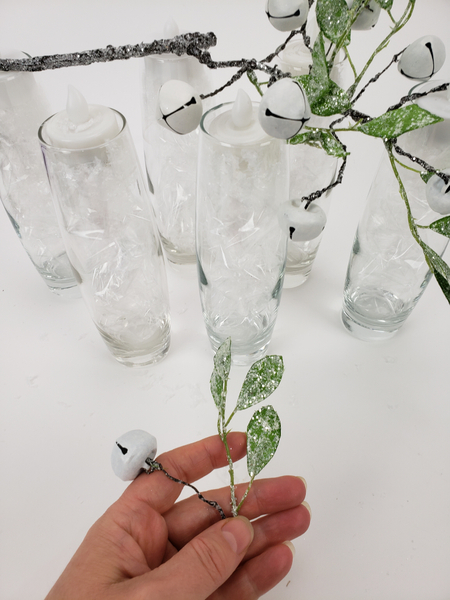 My branch was lovely and full on the one end but a bit bare on the stem side so I snipped away a side branch to add to the end to fill in the gap.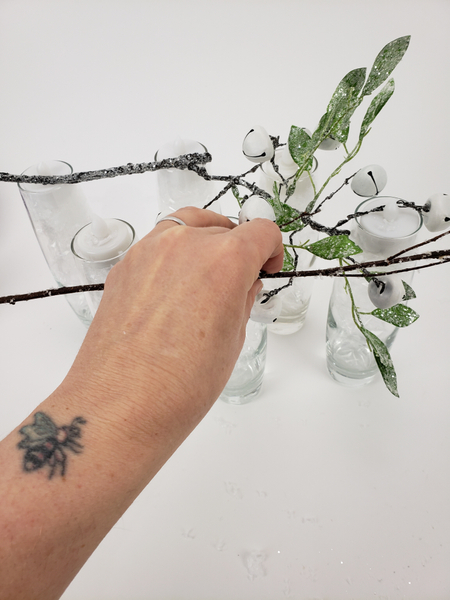 Start adding real twigs to the design.
Again the Tutorial to frost the twigs is listed below in the Tutorial section.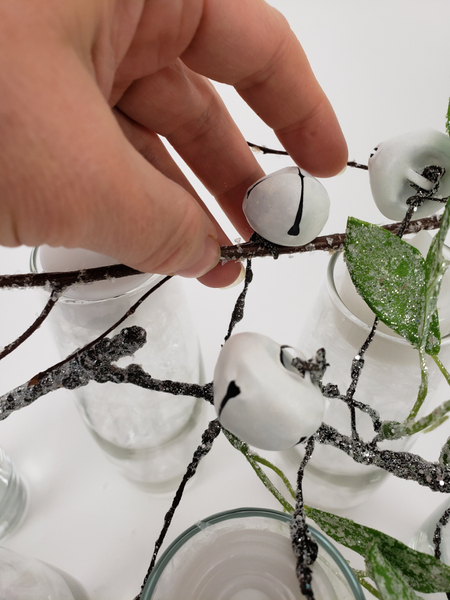 Simply place the twig where you want it...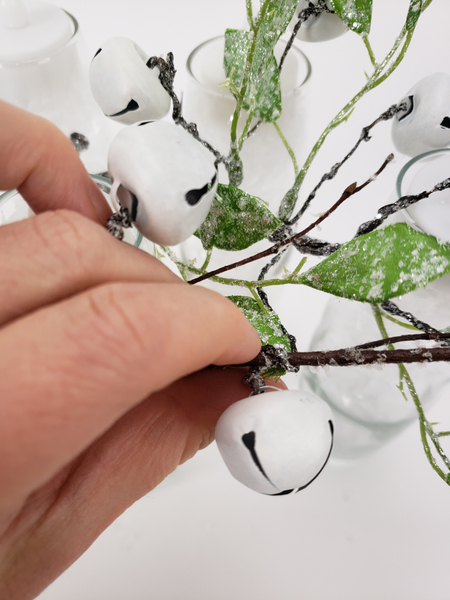 And twist the wired branch around it to secure.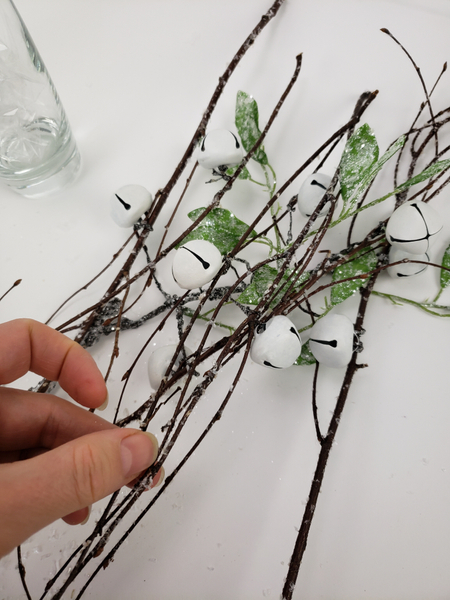 Build up the twig armature by adding the twigs and twisting the wires to secure them in place.
For an insiders tip on exactly how to calculate how many twigs to add see my newsletter of this week. If you are not yet signed up make sure to do so, so that you don't miss out on the bonus tip each week.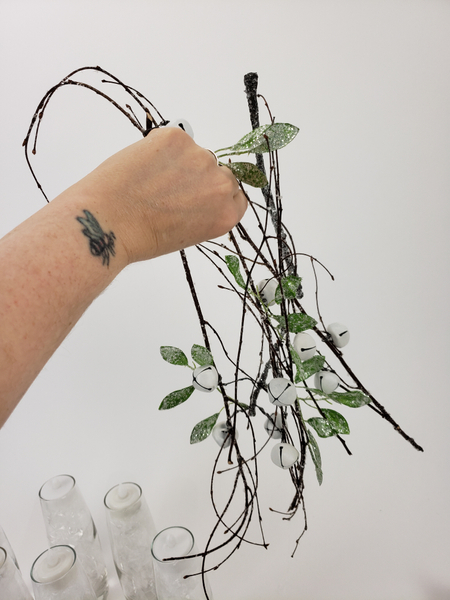 I am adding battery powered tea light to the design so the entire twig section should be able to lift off so that I can switch the lights on or off. Test the armature by lifting it and giving it a gentle shake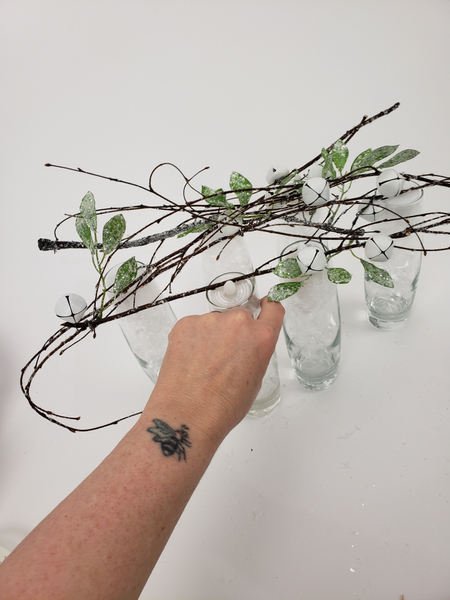 To finish the design place the armature over the display vases so that you can see where to add the design elements.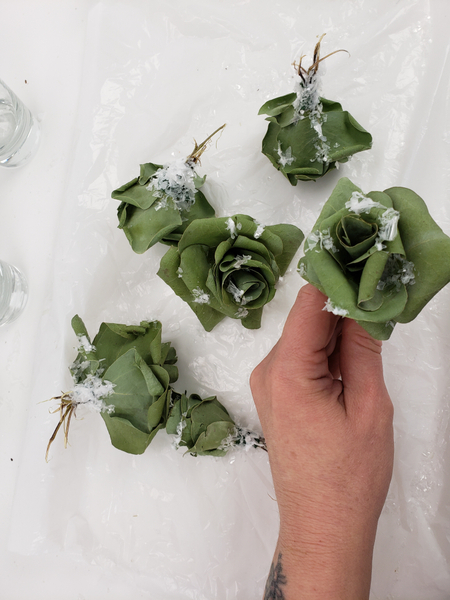 For my design I made eucalyptus roses. These are just the best cold day craft imaginable. As you roll the leaves it releases the fragrance. It really is spectacular!
I also added snow to my roses. The Tutorial is below. Book readers for and even easier eucalyptus rose turn to page 309 where I talk about crafting an illusion... or page 211 where I talk about mastery and techniques.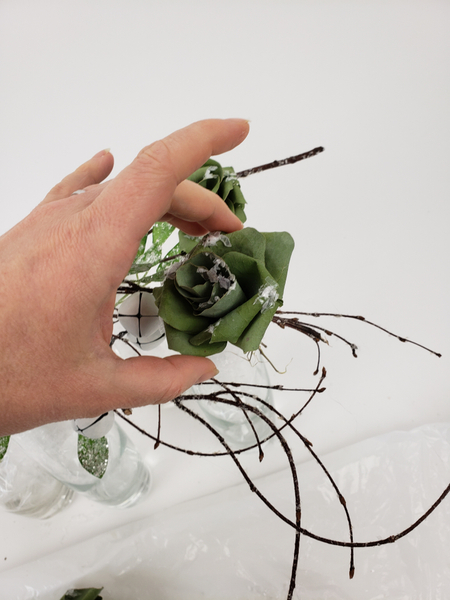 Glue in the frosted roses in at least three places to make sure it is secure and wont fall off when you lift the twig part away to adjust the candles.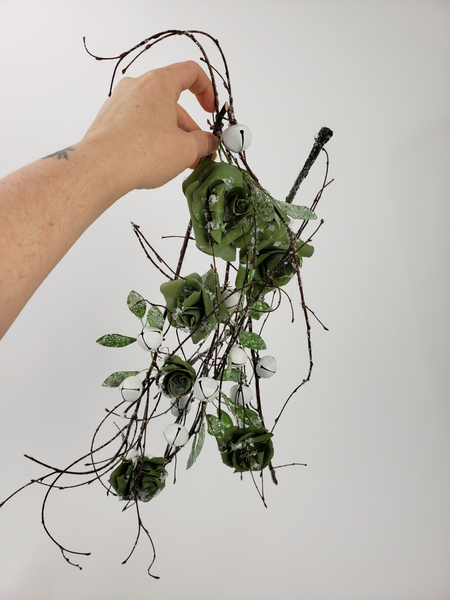 Give the entire armature a gentle shake to make sure everything is secure.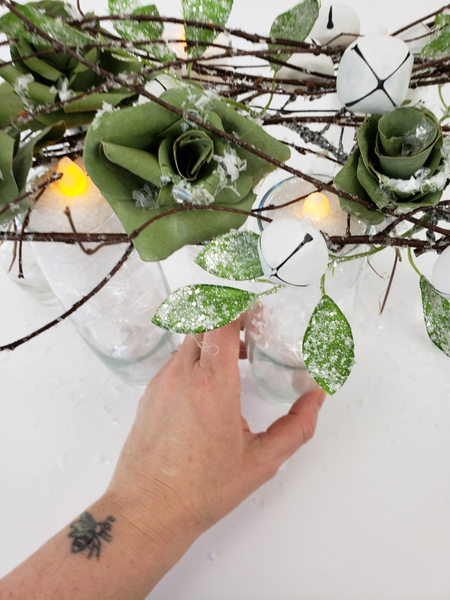 Switch on the candles and adjust the vases...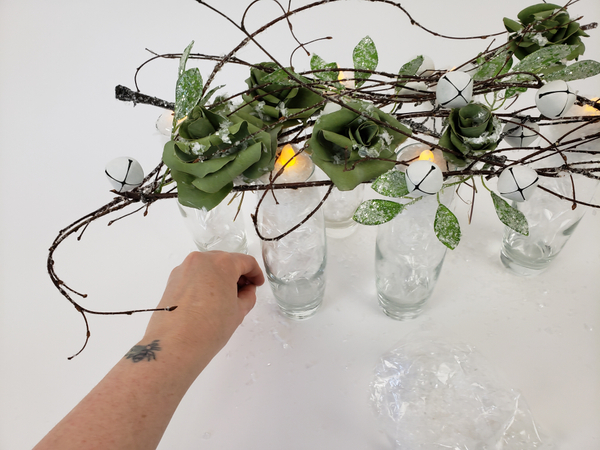 Sprinkle a final dusting of snow around the design.
Sign up for my weekly newsletter
Every week I add a new design with related tutorials. Be sure to subscribe to receive an email notification with design inspiration.