My Creative Workbook
Christine de Beer - effortless floral craftsman
Eucalyptus rose
30 December 2015

and more
Release the soothing effect of the aroma and vapors from the Eucalyptus leaves my slightly crushing it while making roses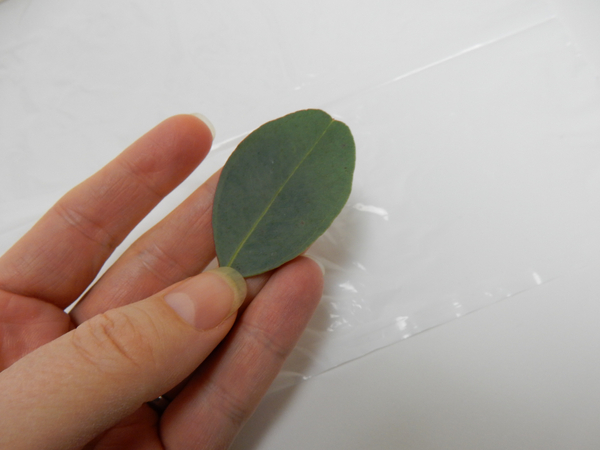 Remove the smooth Eucalyptus leaves from the stem.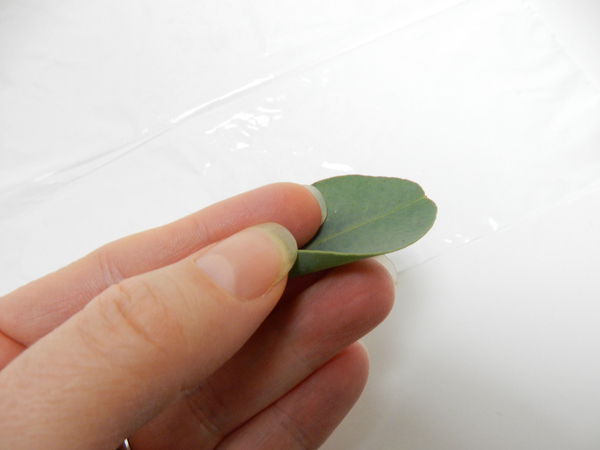 Roll the leaf on the stem side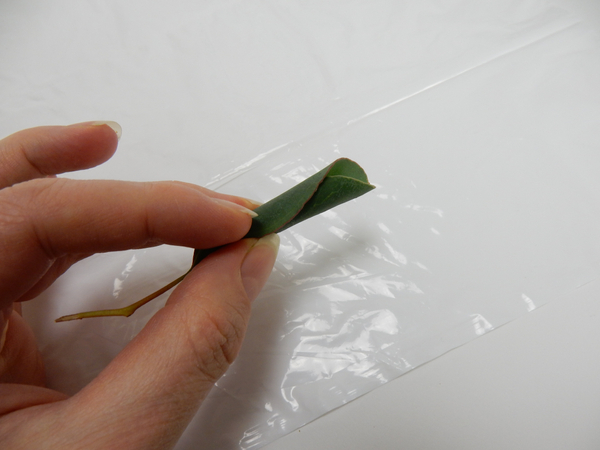 Secure the leaf with a small drop of glue
For the petals: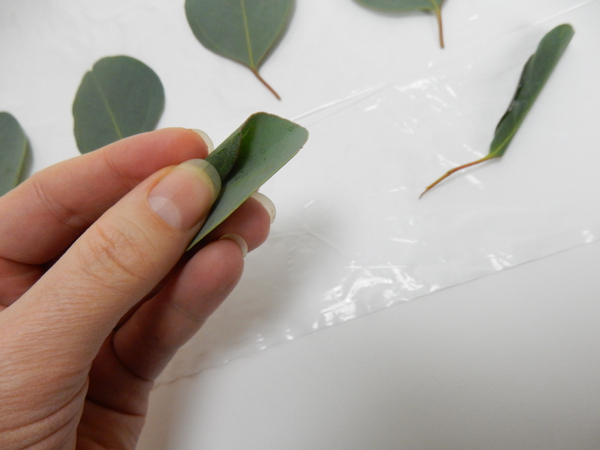 Carefully roll the one side of the leaf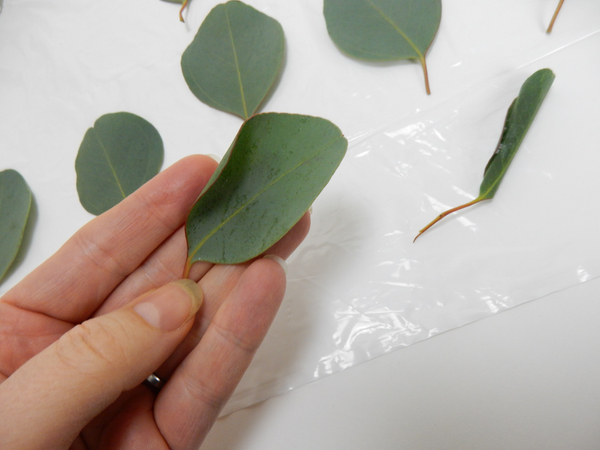 Carefully roll the other side to curve it like the first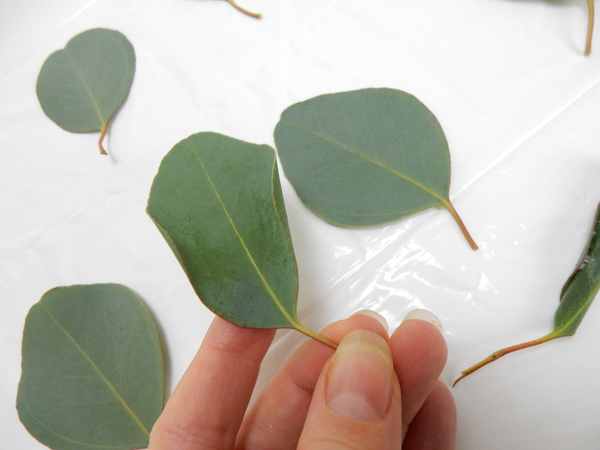 Both sides of the Eucalyptus leaf now curves in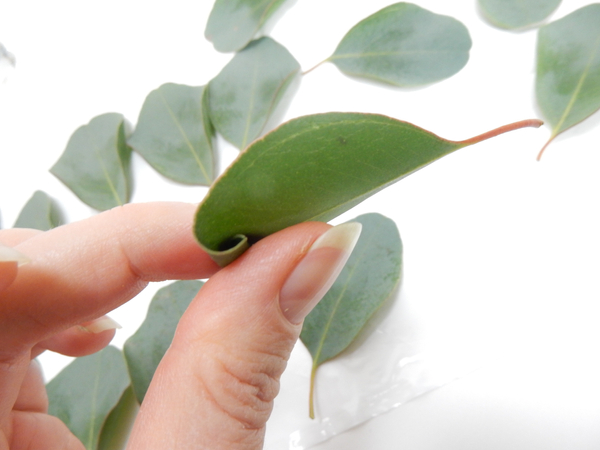 Roll the top part of the leaf back.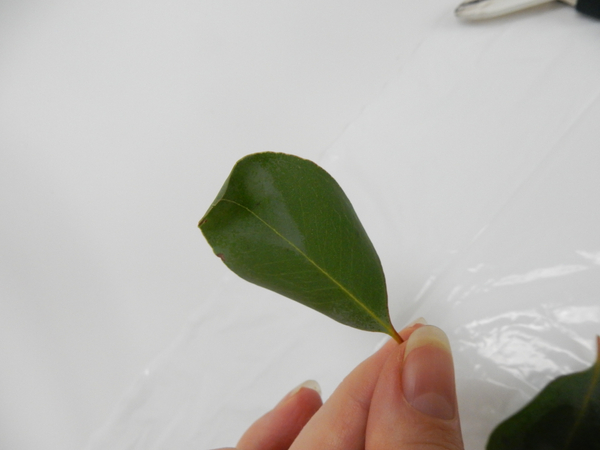 Release the curl and the curve will remain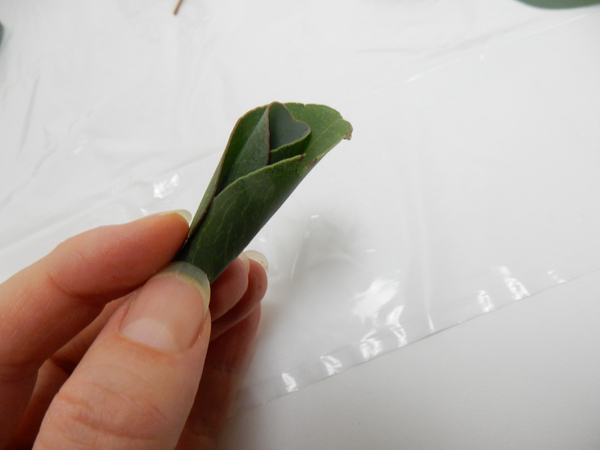 Wrap this leaf around the rolled leaf and secure with a drop of glue
Curve more leaves and continue to wrap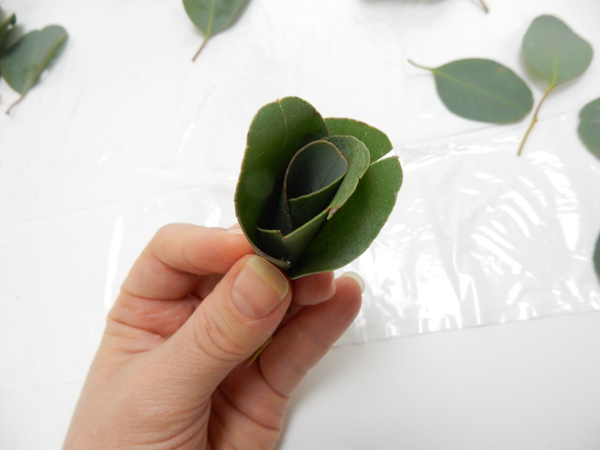 Leave gaps bewteen each leaf to make an opened rose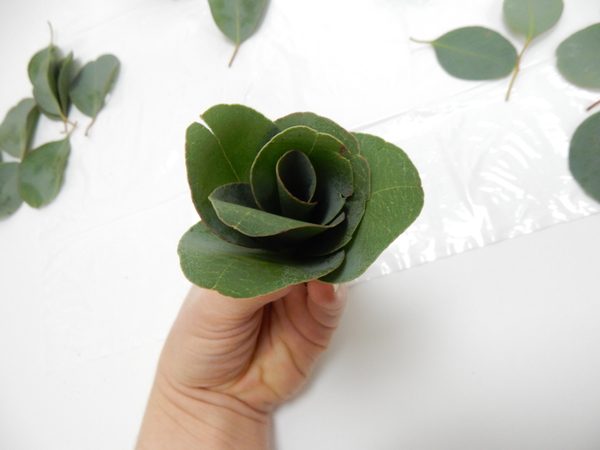 Continue to add leaf-petals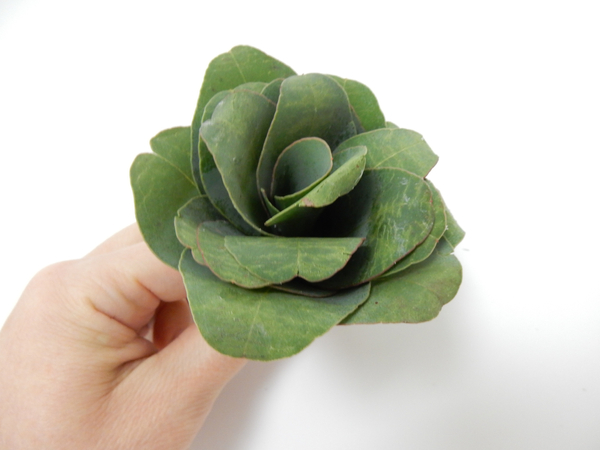 Secure the petals with glue and allow the rose to dry. The rose remains fragrant even after drying completely
Sign up for my weekly newsletter
Every week I add a new design with related tutorials. Be sure to subscribe to receive an email notification with design inspiration.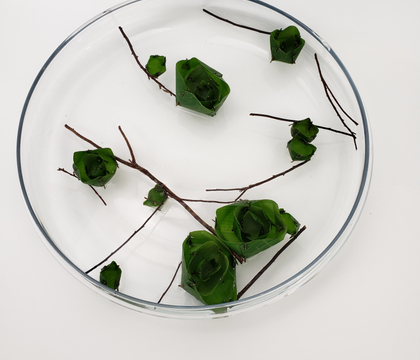 4 September 2019
Gently down the stream
A mindful summer craft using banana leaves to create a floating arrangement.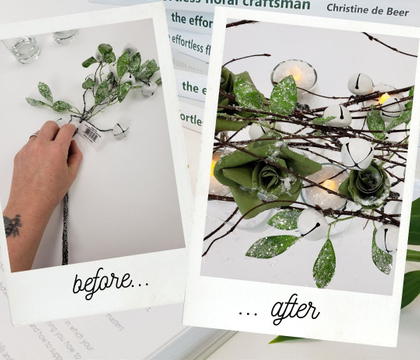 20 November 2019
Not just a pretty face!
Design 2 of my three week pre-Christmas designing series looking at How to style with artificial plants and branches using quality faux plants and stems. This week: wired branches