My Creative Workbook
Christine de Beer - effortless floral craftsman
Cracked ice, freshly fallen snow and fire... in a bud vase
Book readers: turn to page 137 for a larger Spring version of this design and a tip on page 140 if you want to skip the cellophane altogether.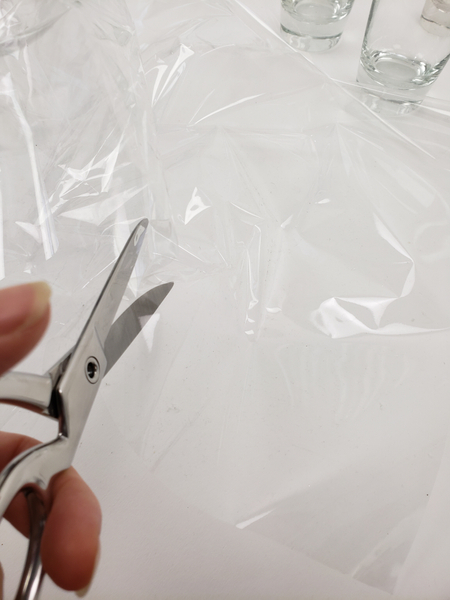 This is a great way to keep the cellophane wrap around your flowers from becoming trash! Cut the cellophane sheet into strips.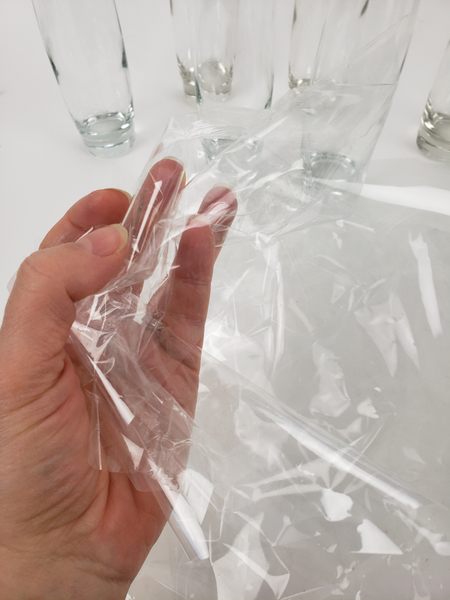 Crumple up the strip of cellophane.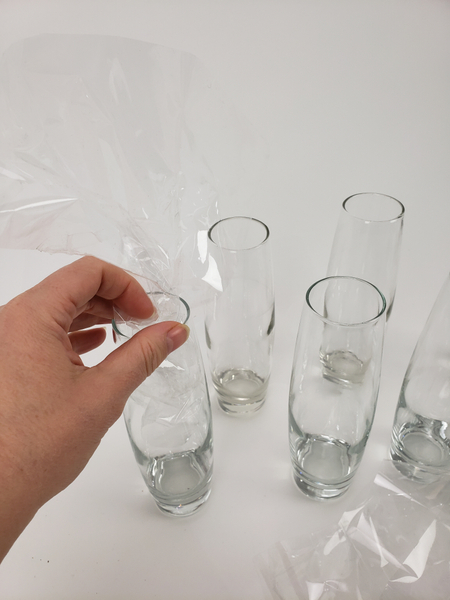 Slip the cellophane into a bud vase.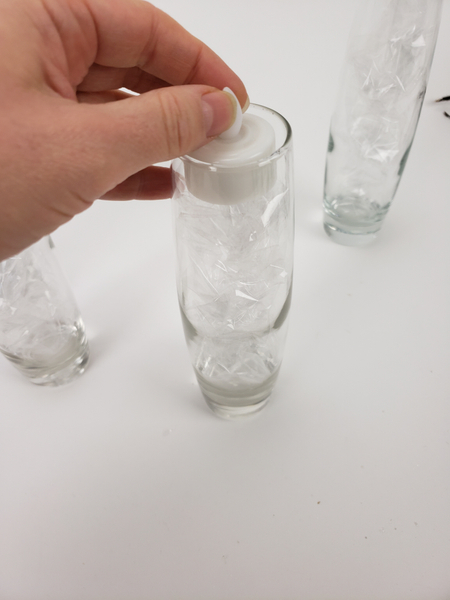 Measure the battery operated tealight to just fit into the vase so that it snugly rest on the cellophane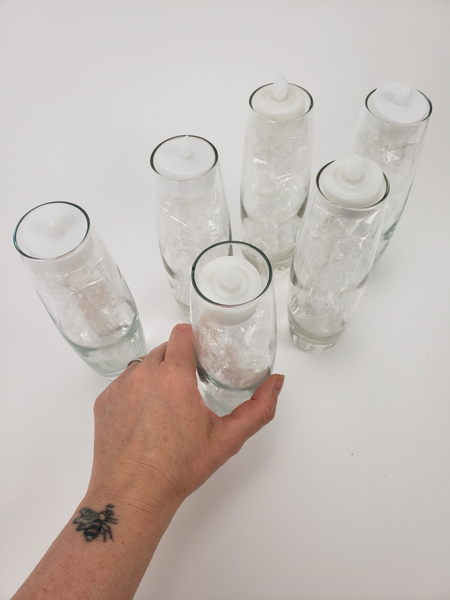 There is no need to fuss too much if the candles look skew or are not identical... artificial snow fixes all that!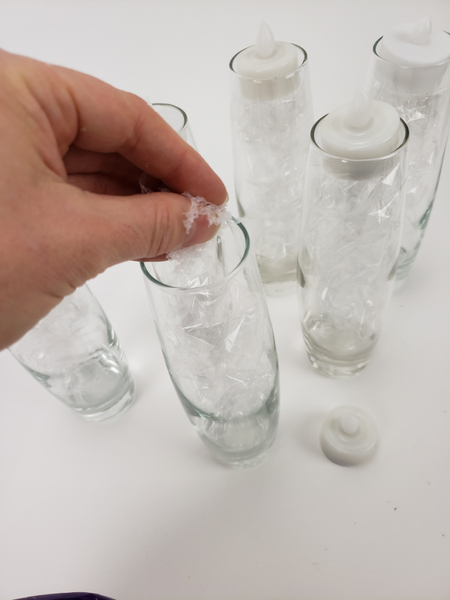 Remove the candle and fill the vase with artificial snow.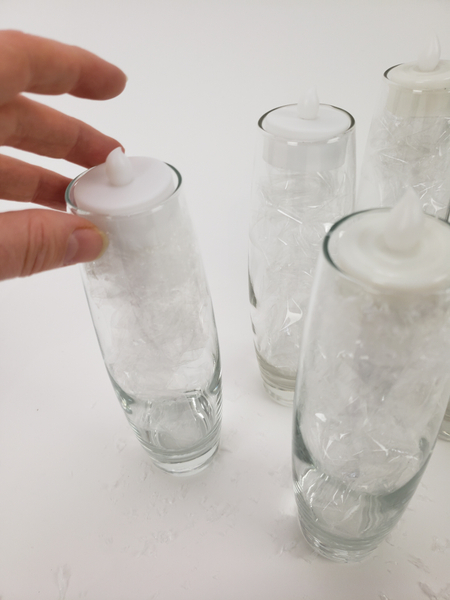 Replace the candle and tap it gently so that the snow settles around it. You can also pick it up on the flame part and tap the sides of the vase to settle the snow around the sides.
When you are ready to switch the candle on: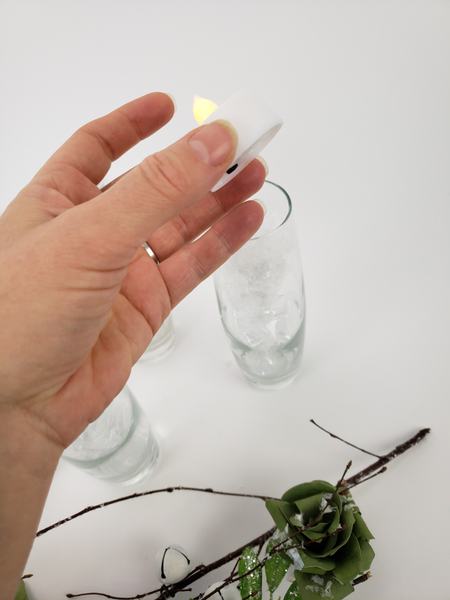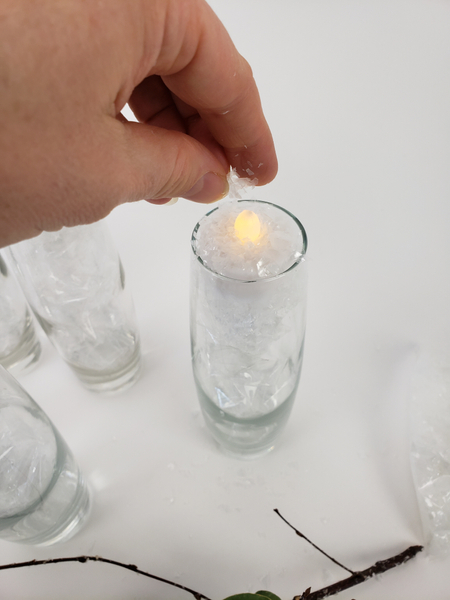 Place it in the vase and sprinkle snow over the top.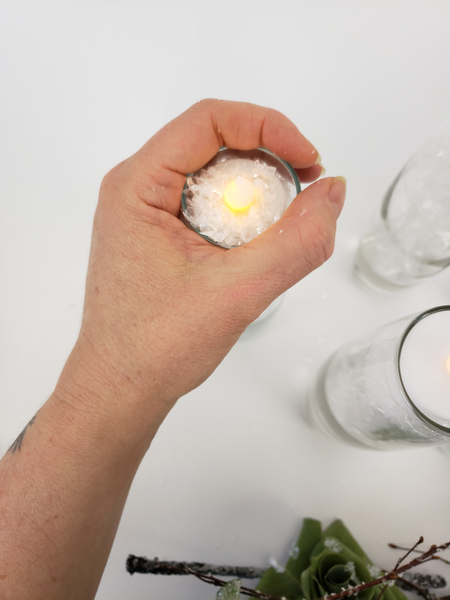 To fill in the gaps around the sides cup your hand around the vase...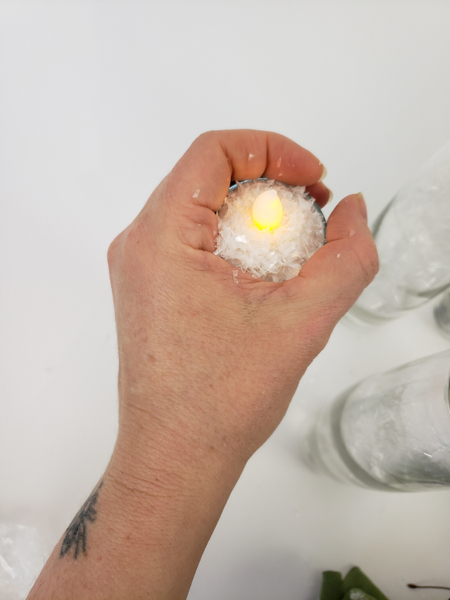 Fill your hand with artificial snow...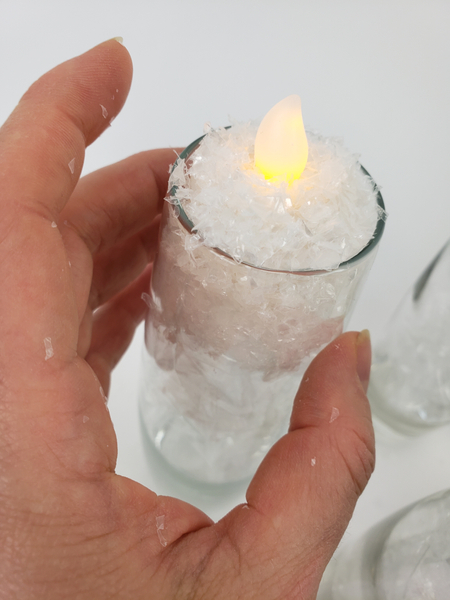 When you remove your hand the vase will be filled with snow.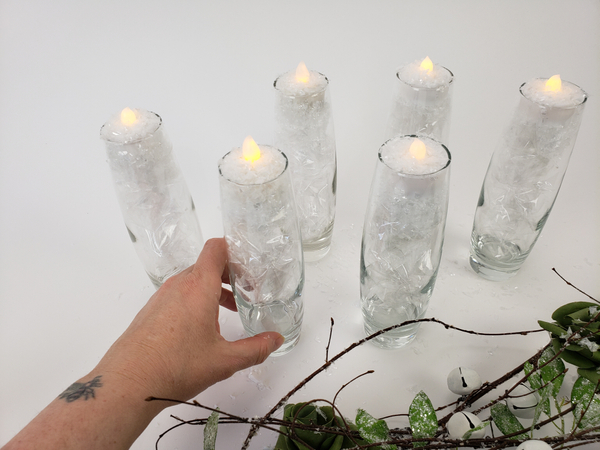 Giving you the look of cracked ice, freshly fallen snow and fire in a bud vase.
Sign up for my weekly newsletter
Every week I add a new design with related tutorials. Be sure to subscribe to receive an email notification with design inspiration.