My Creative Workbook
Christine de Beer - effortless floral craftsman
Phalaenopsis orchid cascade over a log slice display
When using a growing plant in your display or design make sure that you can re-hydrate your plant material so that it lasts as long as possible. In this design it is just so easy. The entire plant simply rests over on the split in the bark. Lift it out to soak the orchid and replace. The yellow orchid foliage and the stained husk orchids are attached to the wood and can remain in place while you hydrate the orchids.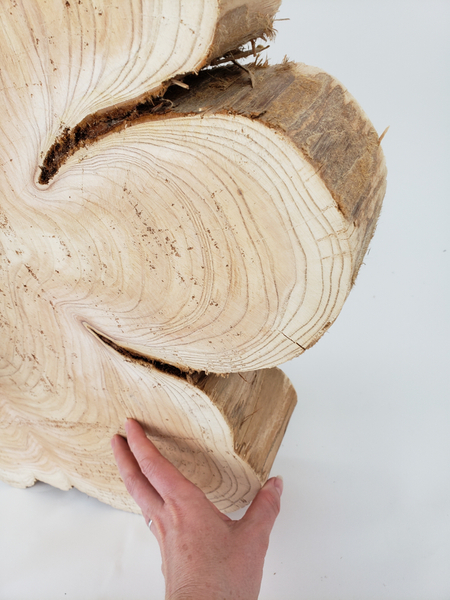 For my design I am displaying the orchid over a slice of wood... but you can also use a log... or make your won armature. Book readers turn to page 276... this is another example of what I am explaining there. Only you can make that one yourself.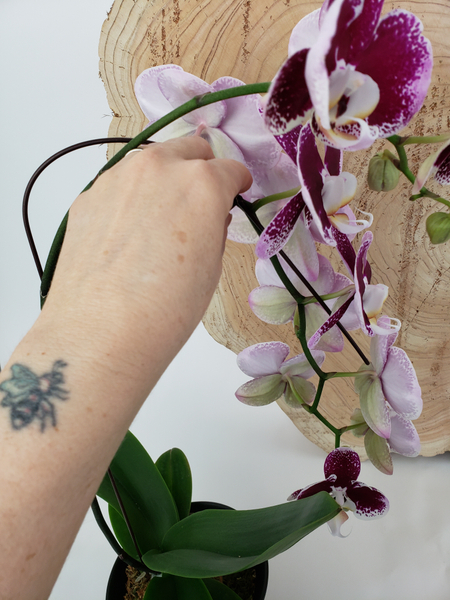 Remove the wires from the flowering spike.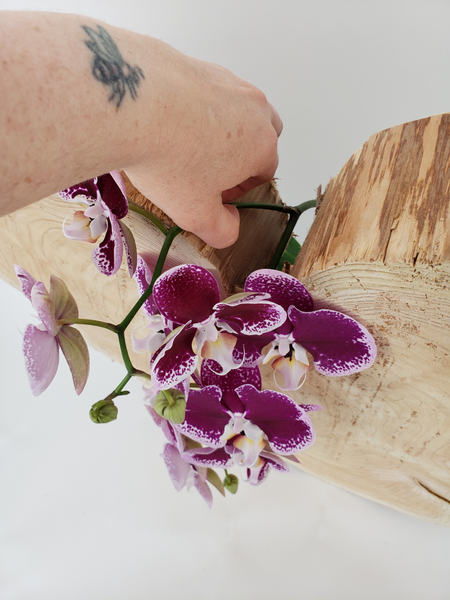 Place the cascading spike over a branch or wood.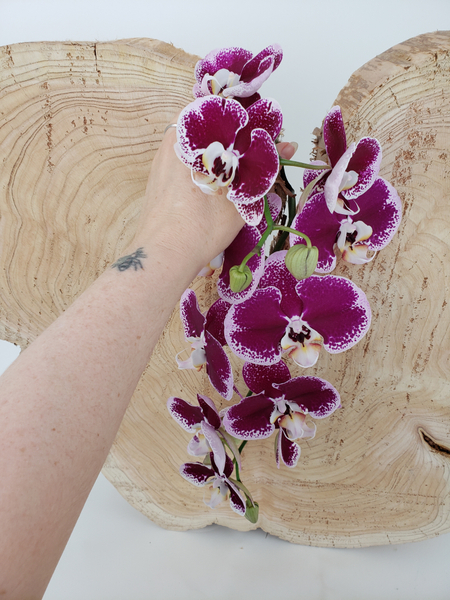 Make sure the flowers fall slightly off center to create an elegant display.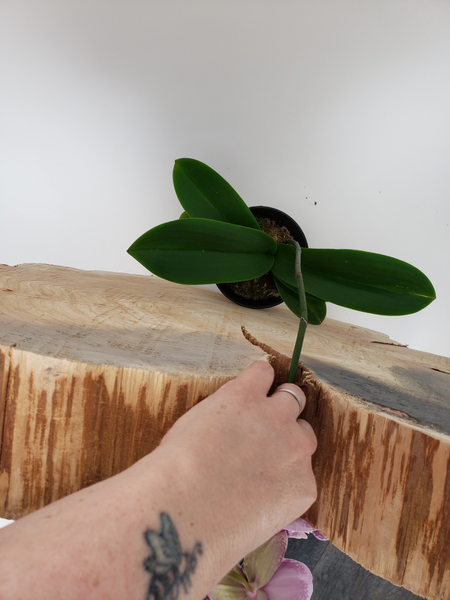 With the plant standing at the back.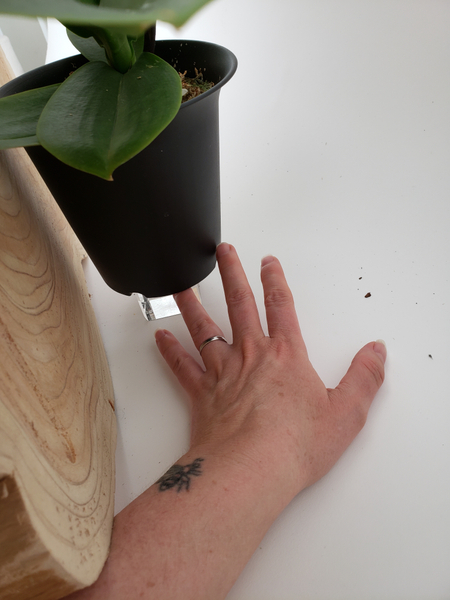 If you need to lift the plant slightly to make sure you do not strain the flowering stem to the point where it snaps.
Book readers: Turn to page 188 if you want to give the stems a bit of extra support.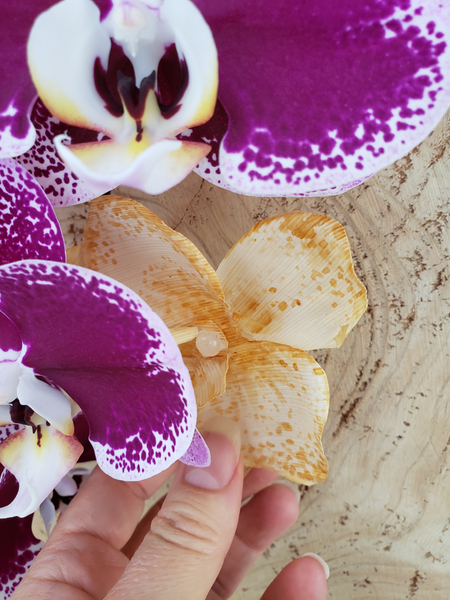 Add all the additional design details to the armature or wood...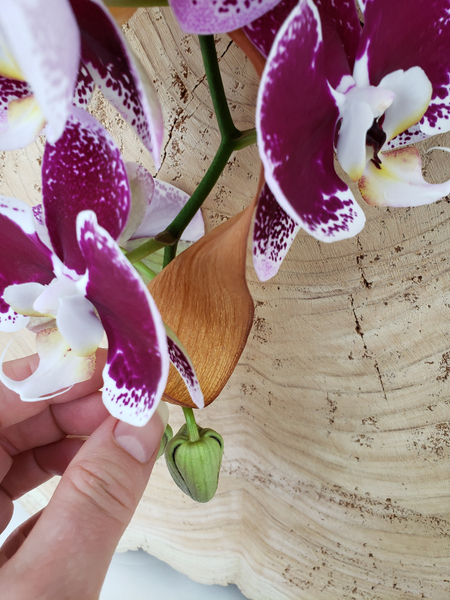 So that it is easy to remove the flowering plant to soak it in water... or even replace it once the flowers fade without disturbing the design details.
Sign up for my weekly newsletter
Every week I add a new design with related tutorials. Be sure to subscribe to receive an email notification with design inspiration.