My Creative Workbook
Christine de Beer - effortless floral craftsman
A Floral Fable: Floriograpy Design
This is the fourth and last design I did for my A Floral Fable Design demonstration at the Capilano Flower Arranging club.

The demonstration explores ways to add small floral details to tell your own floral fable or simply express yourself with floral art.

With every design I will demonstrate one concept, thought or idea and by just slightly changing a few of the floral ingredients the design flips over into its contrast.

The moral of our fourth fable is: Never be afraid to go down a new road; you don't know what great things it might lead to!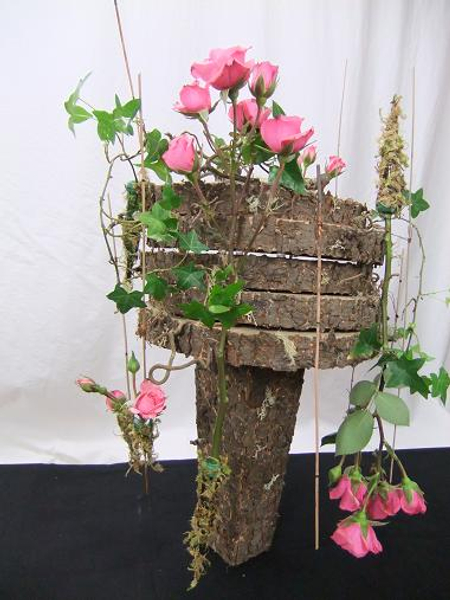 The "new" I am exploring in this design is an updated version of Floriography, the romantic language of flowers.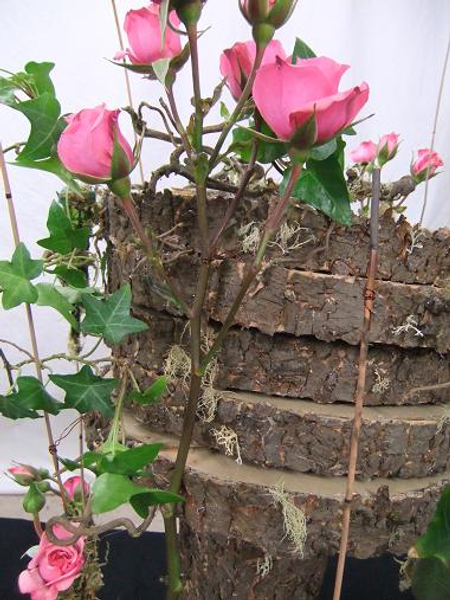 In Victorian times people were much more restrained in what was socially acceptable to communicate.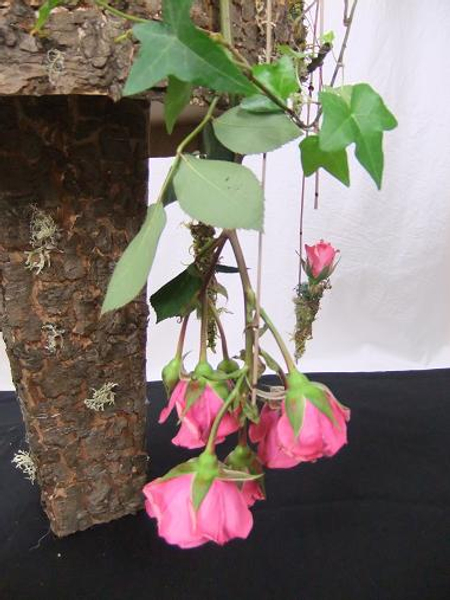 So they quite ingeniously developed a secret language to send their messages by types, colours, maturity and method of delivering flowers.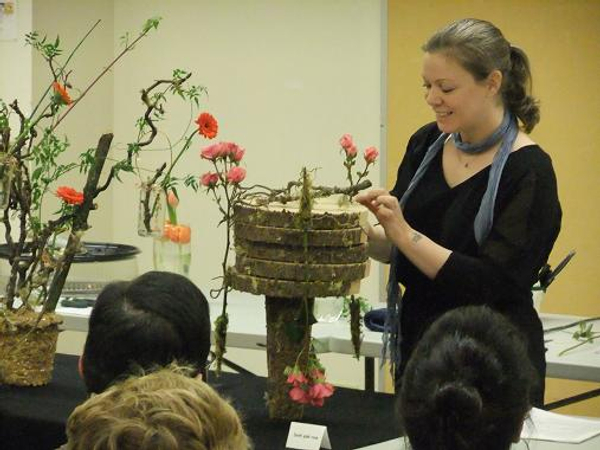 Even the way flowers were received or accepted influenced the message's meaning!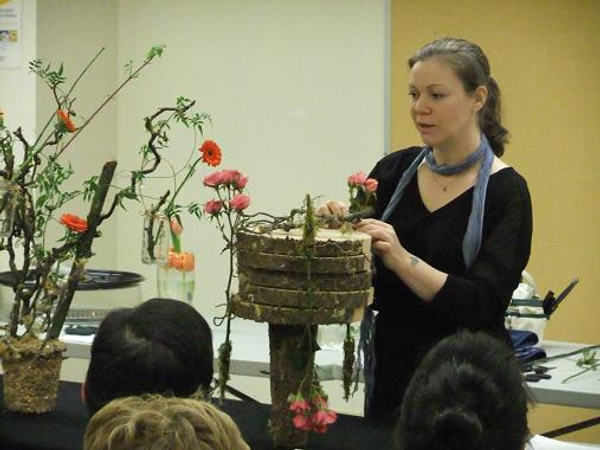 The language of flowers is hugely culture dependent and has changed through the years, but some floral interpretations stretches over all cultures and has become fully ingrained in our perceptions, such as:
Red roses meaning true love. It is still the most popular flower to convey the sentiment on Valentine's Day.
Poppies worn for Remembrance Day
Extending an olive branch meaning making peace.
In my last fable I used the Victorian language of flowers to send a message. See if you can guess my message: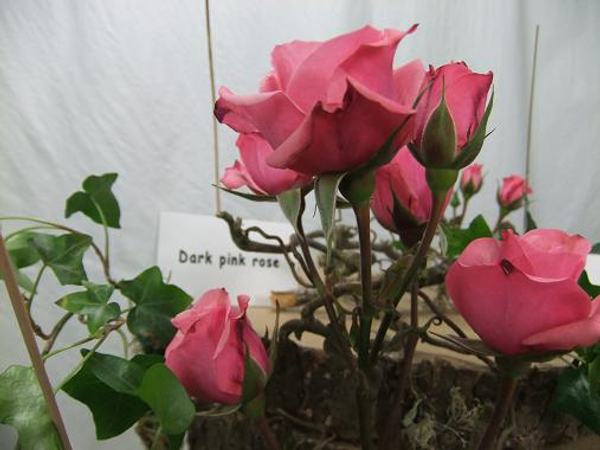 Dark pink roses....
Thankfulness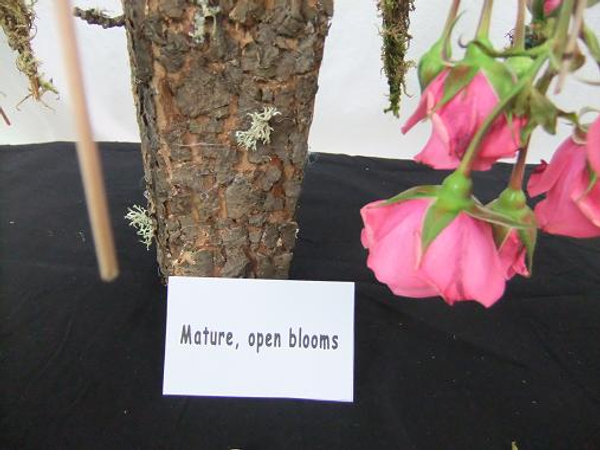 Mature open blooms.....
Gratitude and thankfulness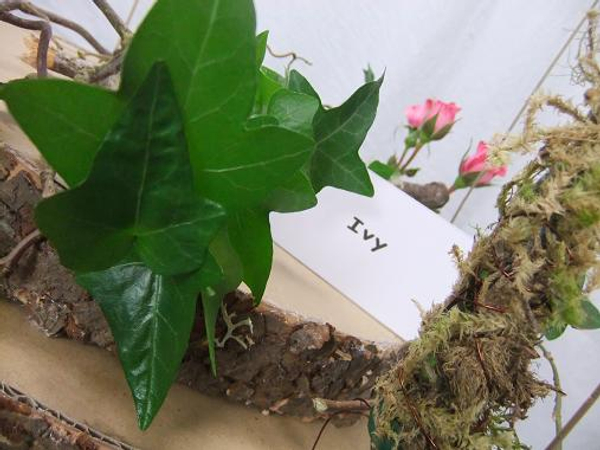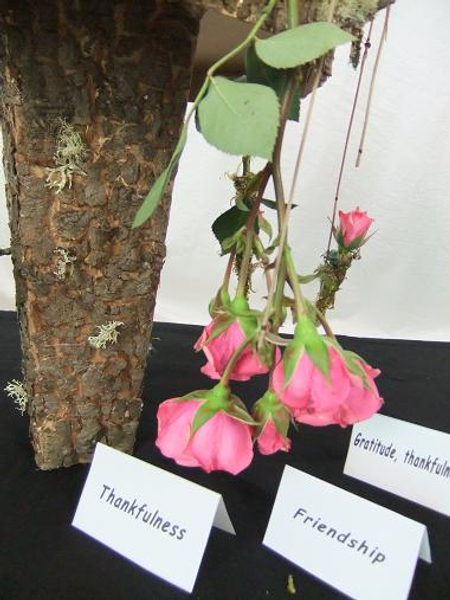 My message was: Thank you for your friendship and of course for inviting me to demonstrate at the Capilano Flower Arranging Club!
For more on Floriography visit the wikipedia language of flowers page

Design note: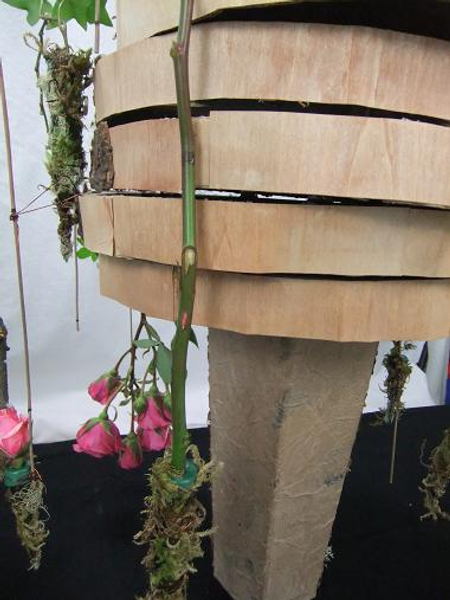 As a final design consideration I also demonstrated textural contrast. The one side of the armature was covered in bark: rough and earthy. The other is covered in wood veneer, sleek and tooled.
Sign up for my weekly newsletter
Every week I add a new design with related tutorials. Be sure to subscribe to receive an email notification with design inspiration.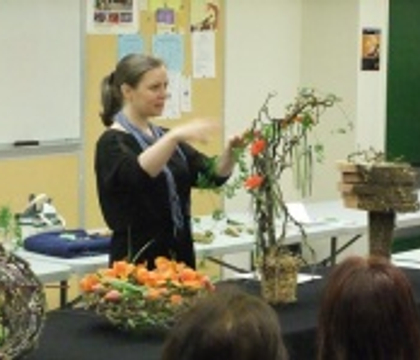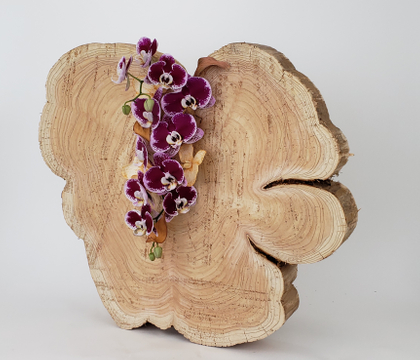 15 July 2020
Pass it on
A cascade of orchids growing over a slice of wood. Easy to design... and even easier to maintain!