My Creative Workbook
Christine de Beer - effortless floral craftsman
This Design Tutorial is featured on The Conna Flower and Garden Club (Ireland) website. It is part of their Floral Art Lessons program that demonstrates new techniques, ideas and principles of Flower Arranging by International Designers.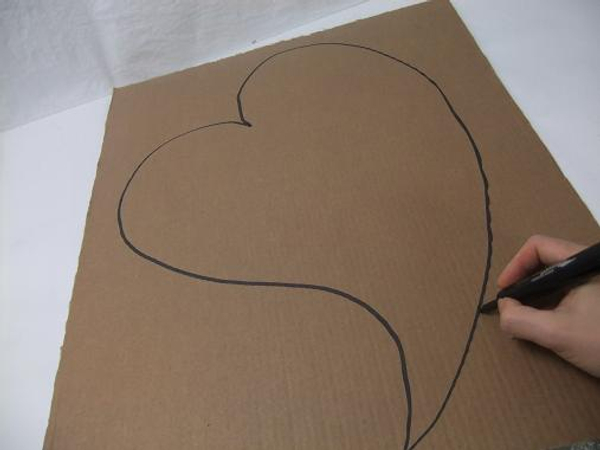 Draw a large heart shape on the cardboard. Cut the heart out.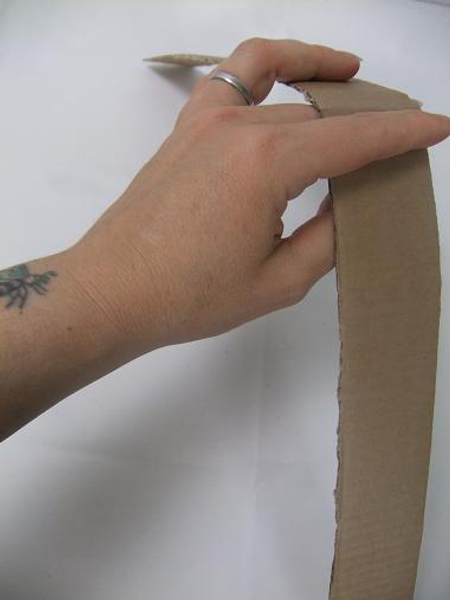 Cut strips of cardboard to glue to the outline of the heart to make a box shape. To make it easy to bend the cardboard to follow the heart shape run it through your fingers. This collapses the inside "honey comb" of the cardboard that gives it shape.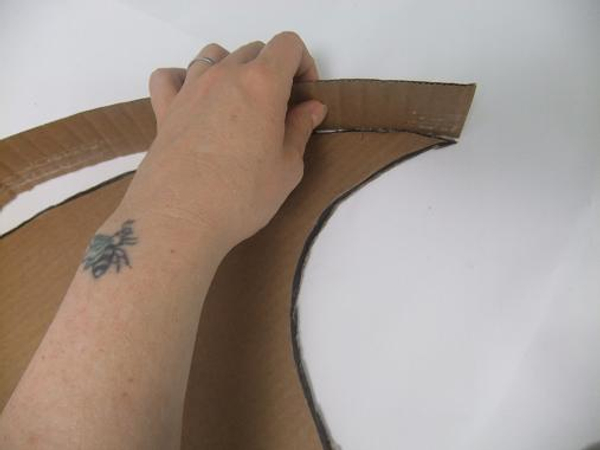 Glue the strips to the heart shape with hot glue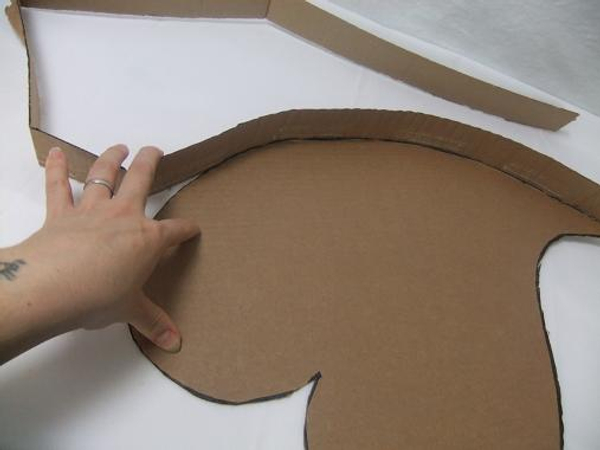 Follow the outline all around the shape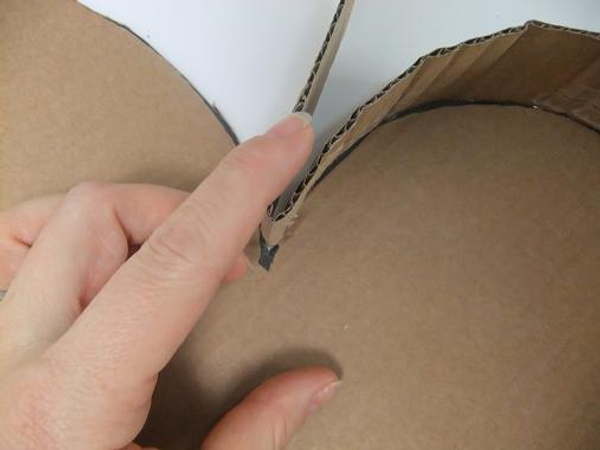 Score the cardboard to make a neat fold to create a sharp v at the top.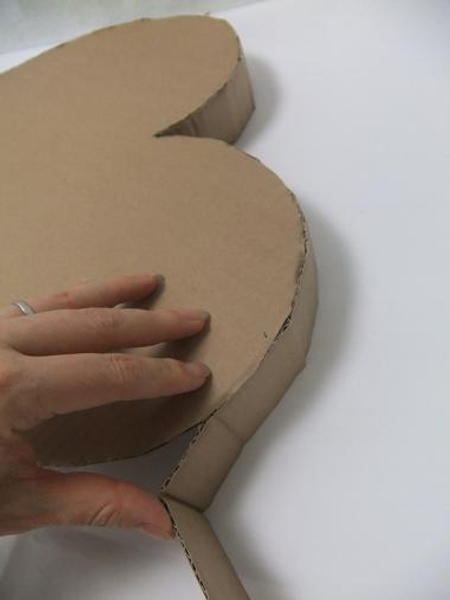 Continue to glue the edge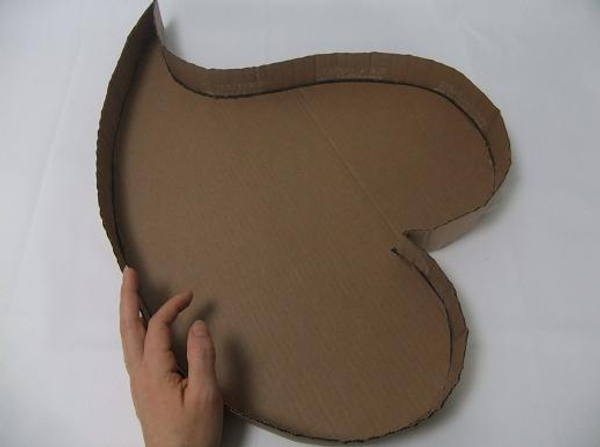 Join the bottom for a perfect cardboard heart.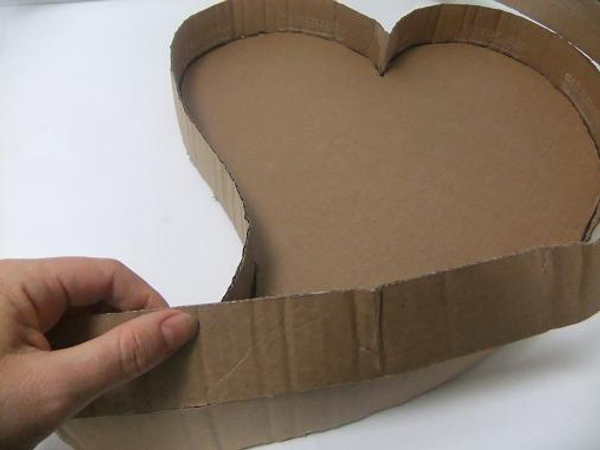 To give the shape the look of wood, add a second strip at an angle.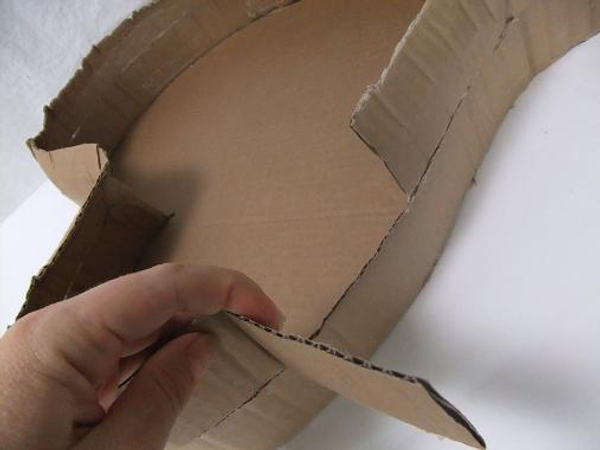 Glue the second strip all the way around.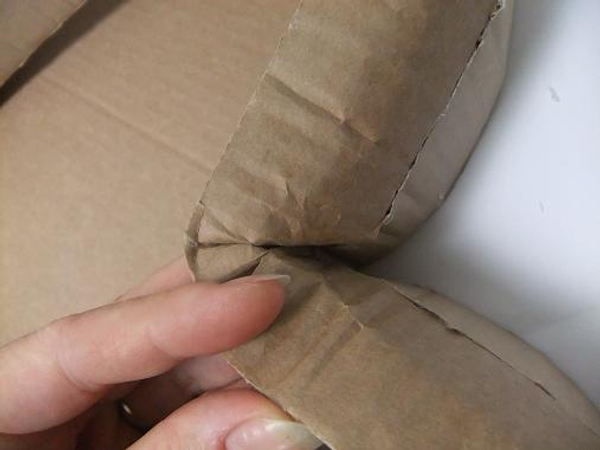 Follow the top part of the heart.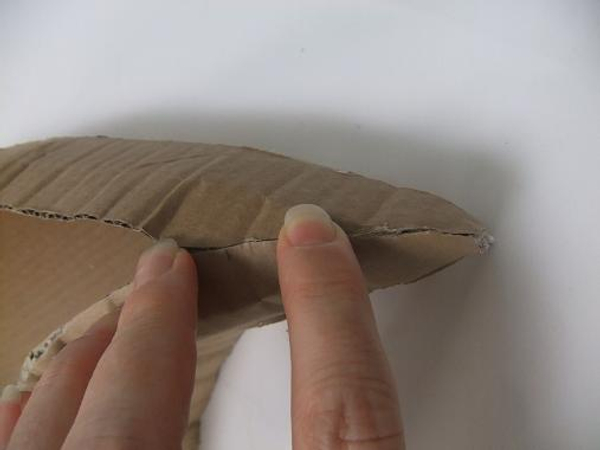 Close the bottom part of the heart.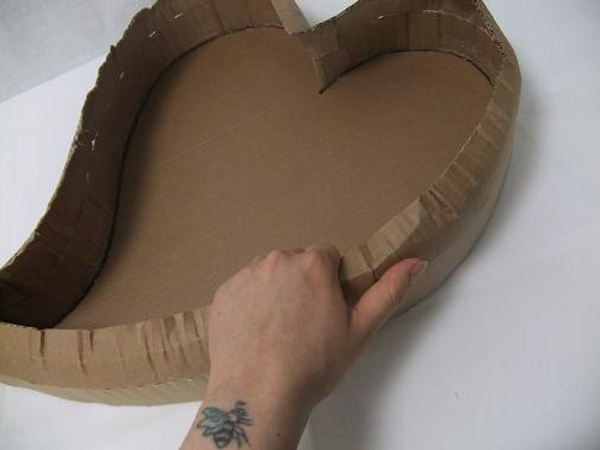 Break the sharp edges by bending the cardboard in your hand.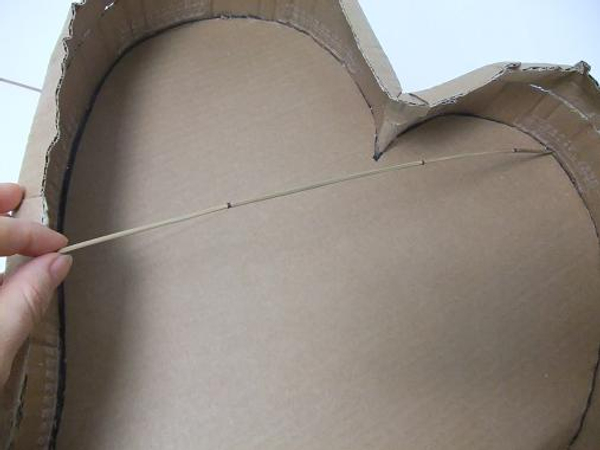 Glue reeds into the heart to form a grid for your design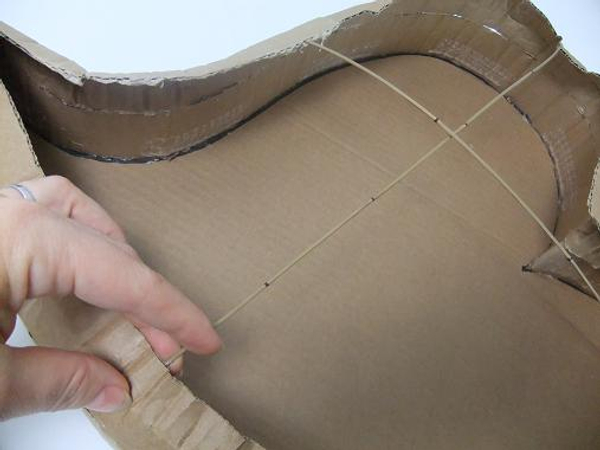 Cross the reeds to give the design strength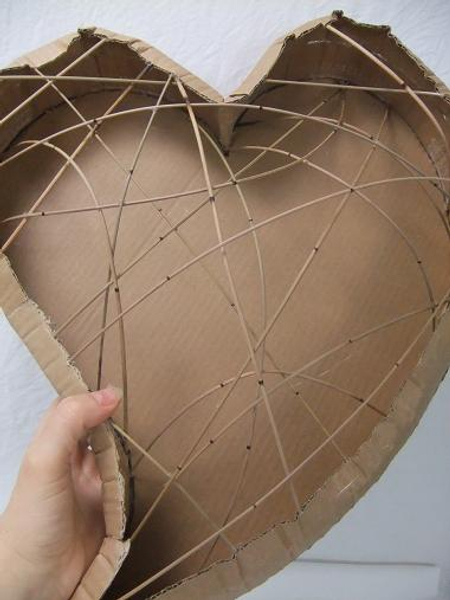 Mikado reed grid.
Now for the messy part!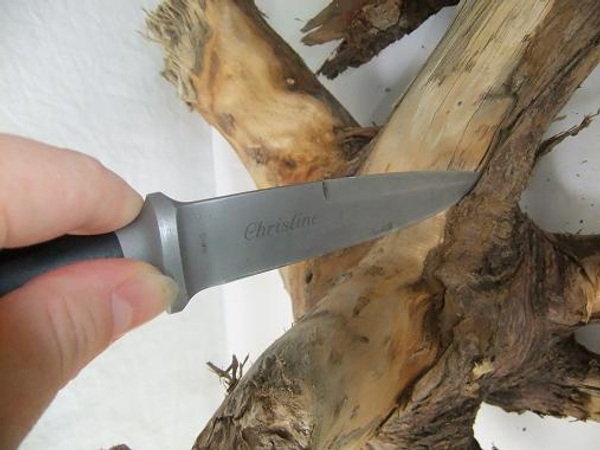 Peel the bark from a log with a knife.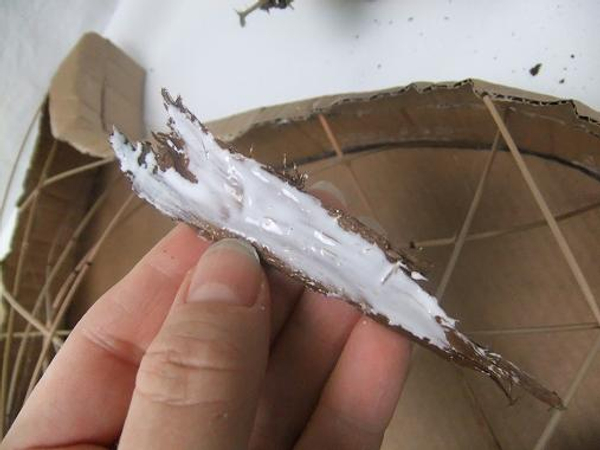 Paint the bark with wood glue.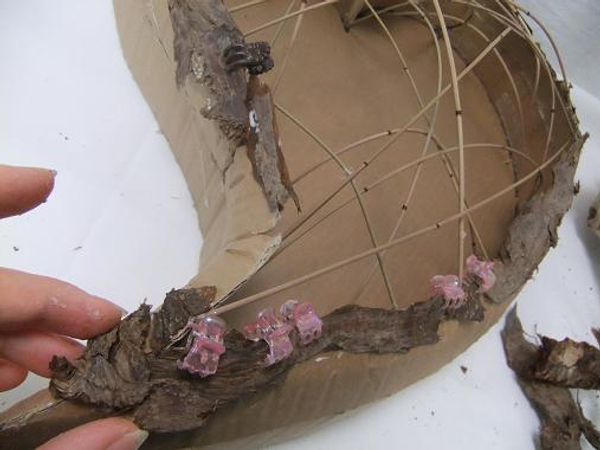 Fit the pieces of bark all around the heart. Start at the edge and move around with the wood grain. It is almost like building a puzzle.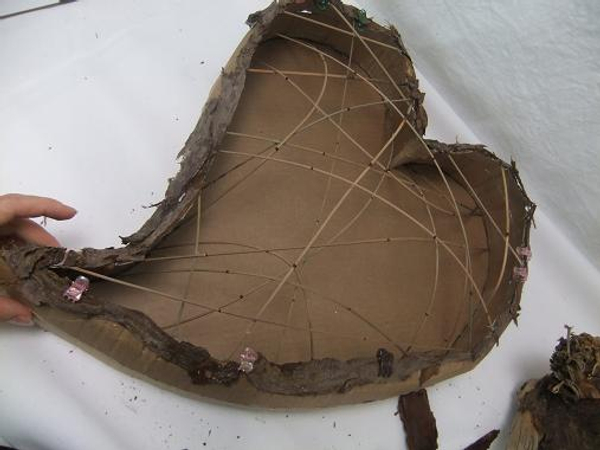 Hold the wet glue in place with butterfly hair clips and continue to add bark.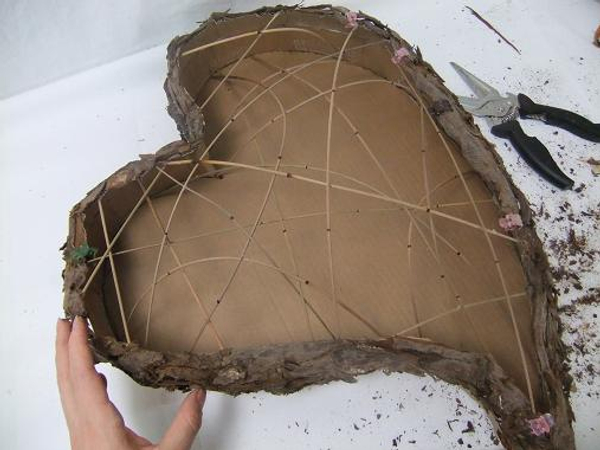 When the top frame is done set aside to dry.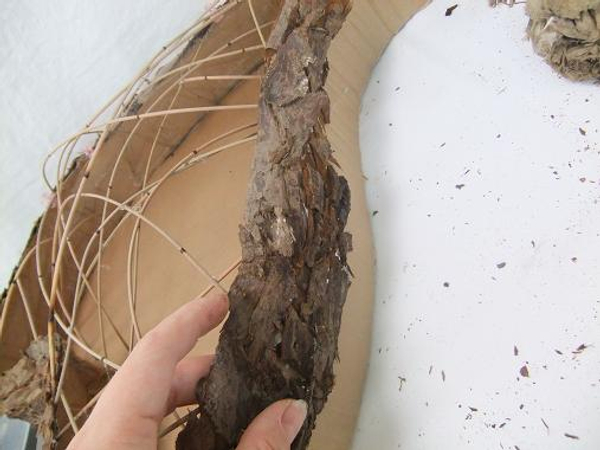 Start a second row using the first to hold everything in place.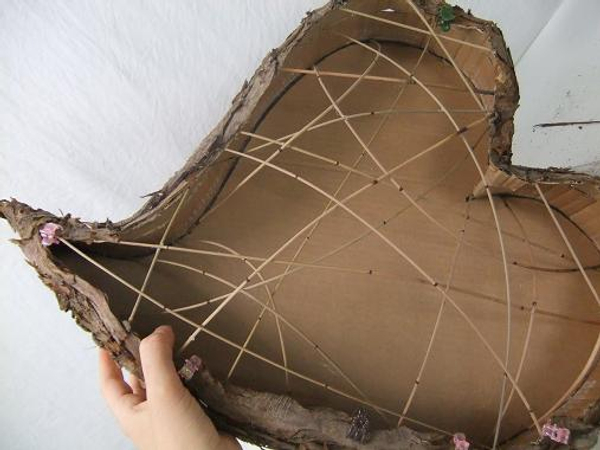 When the entire heart shape is covered with bark set it aside to let the glue dry before designing
Remember to remove all the clips.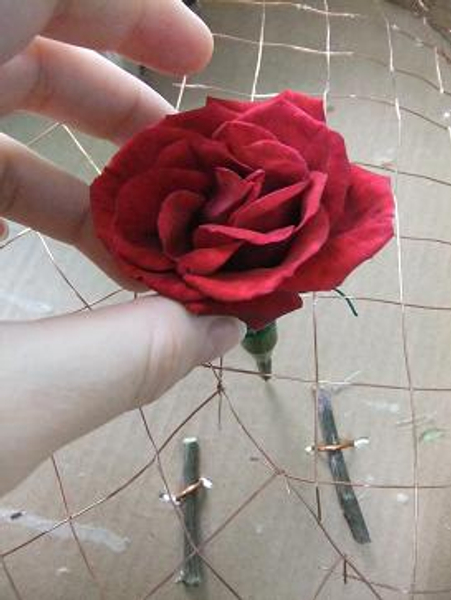 Instead of the reed grid you can also place a wire mesh in the shape to keep the plant material in place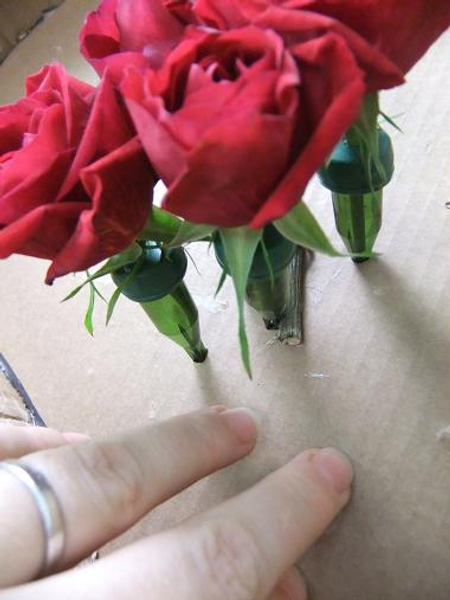 Or press the sharp ends of the test tubes through the cardboard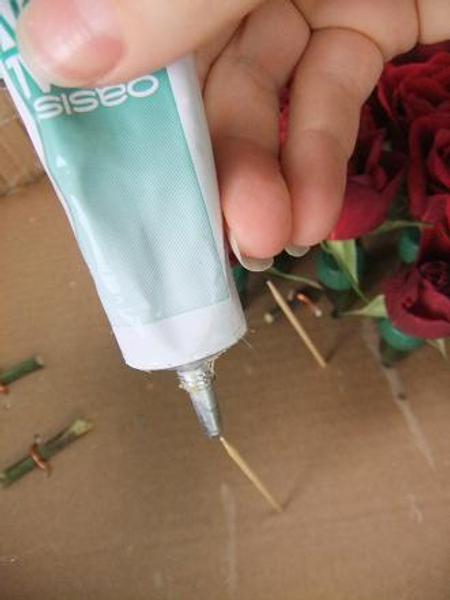 and then glue twigs to the cardboard to add in dried flower material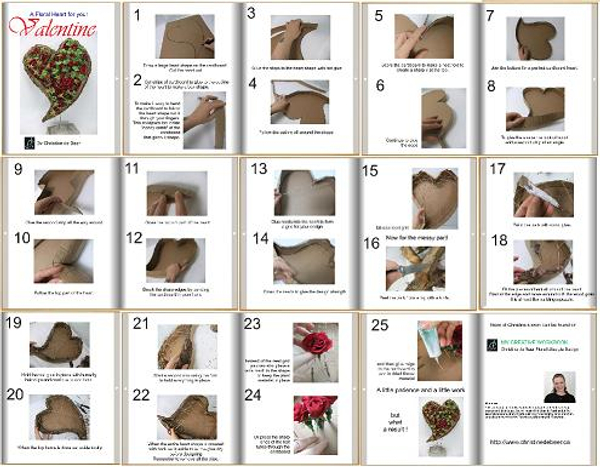 Thank you Conna Flower and Garden Club for featuring my design tutorial.
Sign up for my weekly newsletter
Every week I add a new design with related tutorials. Be sure to subscribe to receive an email notification with design inspiration.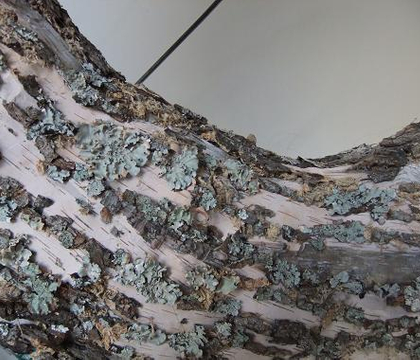 31 March 2011
Bark covered Wreath
Keep in mind that in order to make a realistic looking fantasy design element, such as the wreath, you must focus on how this item would grow in nature.