My Creative Workbook
Christine de Beer - effortless floral craftsman
My article and wedding welcome and direction sign design featured in
DIY Weddings Magazine


A DIY bride has the unique opportunity to create lovely memories in the time leading up to her wedding by getting everyone involved in the designing and crafting of design details.

In fact, it is a growing trend and many florists now offer flower parties as bridal showers where you and your guests can learn skills like how to make some of the trickier floral designs such as wired bouquets and corsages.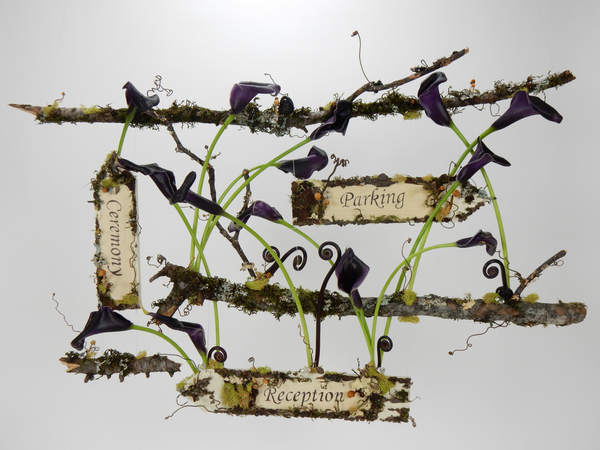 Other design elements, such as this Wedding Welcome and direction sign, can easily be made up by just getting together armed with some mossy twigs, line, a glue gun and a "can do" attitude.
By creating design elements from longer lasting plant material, such as dried twigs and flowers, you can easily prepare everything in advance and then go to a florist for a few fresh flowers to add the day before the event.

Here are a few crafting hints for get-togethers to create your own floral designs: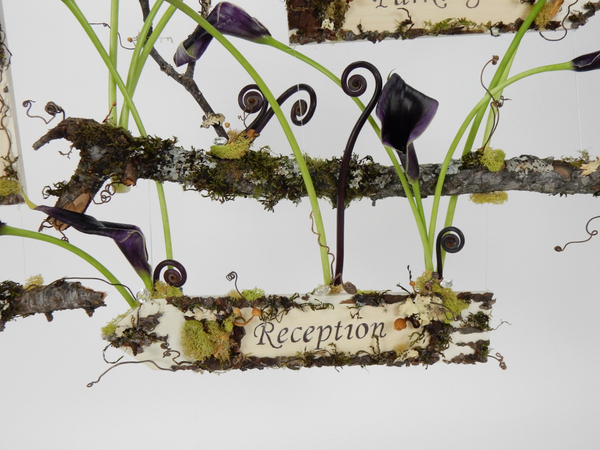 If at all possible, have inspiration pictures or a sketch of what you have in mind so that you can have a great time crafting without any misunderstandings, but be open to suggestions, you are all there to have fun and be creative. Remember: the goal is not to copy some existing design. It is merely to show as a starting point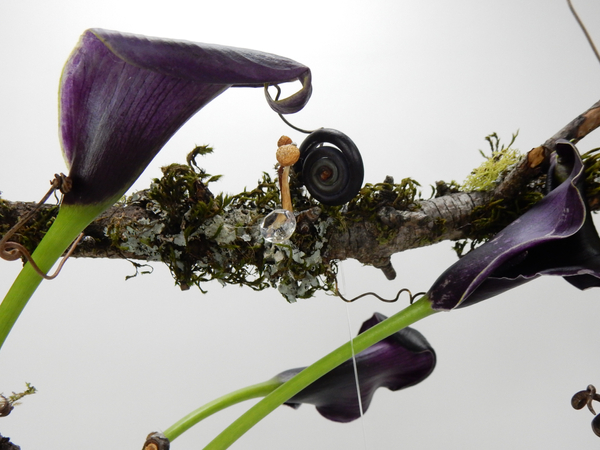 Even though it is a group effort avoid including too many design ideas in one piece.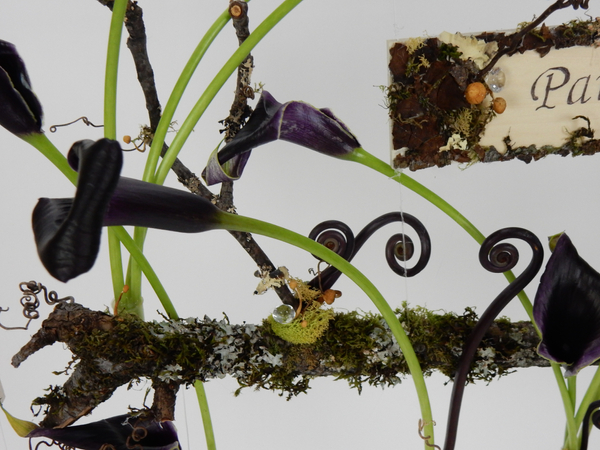 Know when enough is enough. It is easy to overload the piece with one more flower and another... especially when you are all chatting and sharing the moment. Rather move onto another piece than overdo the one you are busy with.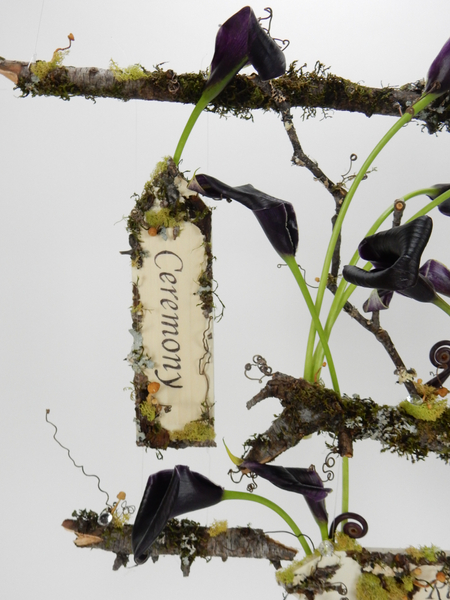 Even though you are working together in a group, you should be realistic with your expectations of just how many designs can be done in the time frame. Be generous with your time frame, your guests should have time to chat, catch up, and make those memories.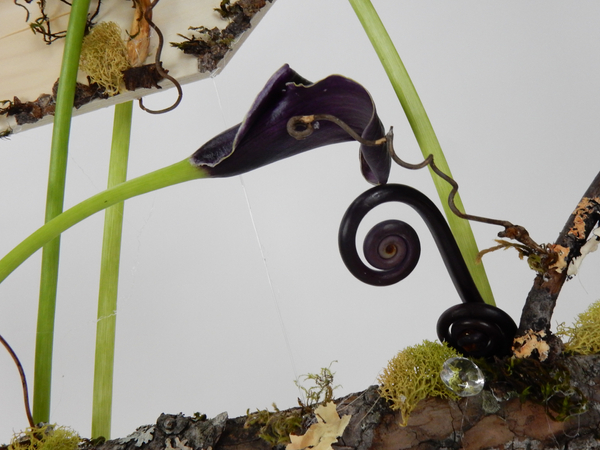 Draw on skills. Let people who have special talents shine. They can either share the skills with someone else by teaching it, or be responsible for a specific task.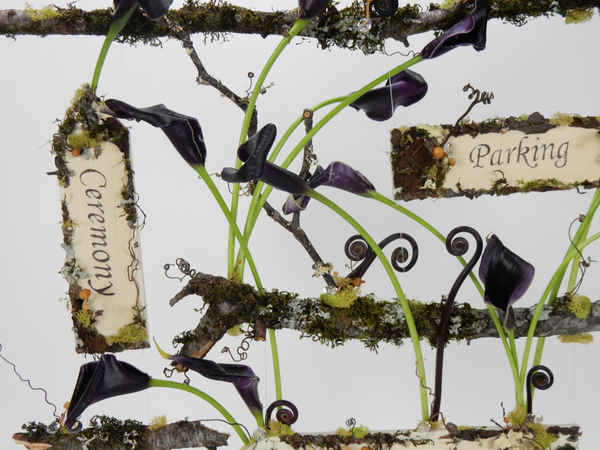 Make sure the design is easy to handle once done, especially when several people work on individual design pieces that have to be assembled.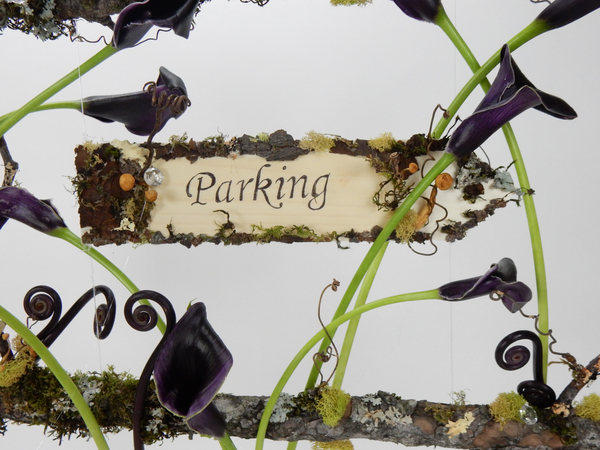 Get your basic structure right, and then it is easy to add fresh floral material later. Fresh floral material should preferably be in some kind of a water source (floral foam, test tubes, water filled bottles, vases or any creative water source you choose) to keep it looking beautiful throughout the event.
Design with this in mind. There are exceptions to this rule, plants like air-plants and succulents should not be in water but most other flowers need some kind of hydration. Florists have many special tricks to keep the flowers looking fresh. Visit your local florist and ask for advice. They might even offer to send a designer to come help out at your design party.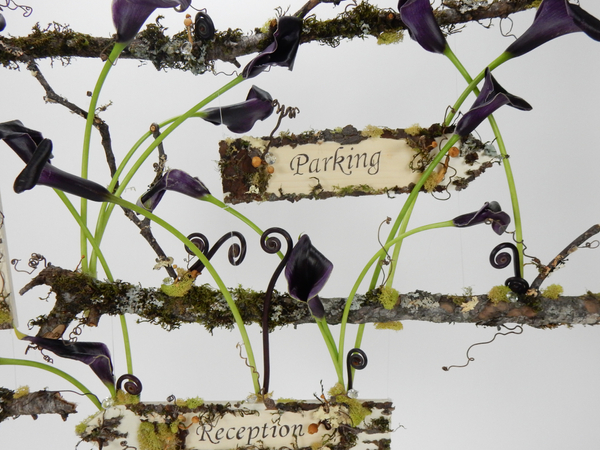 Safety first. Crafting with a hot glue gun, drill or wires, can be dangerous. Also look at the design when done to make sure there are no wires that can poke or sharp edges that can cut.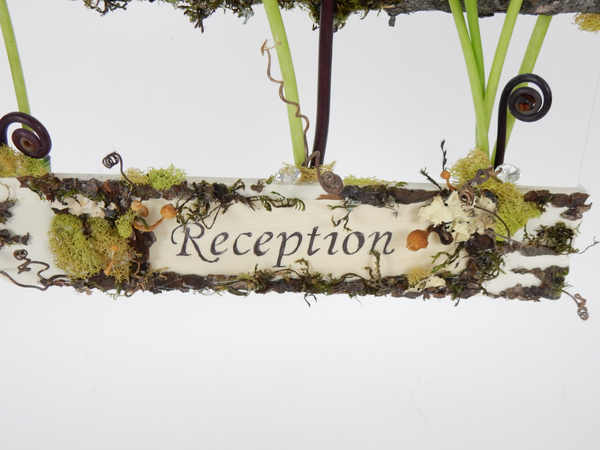 Use the absolute best quality flowers possible. Again, your local florist is a great resource, even if you are a DIY bride. They can advise you on what flowers will be in season and how to condition the flowers to make is look stunning on your wedding day.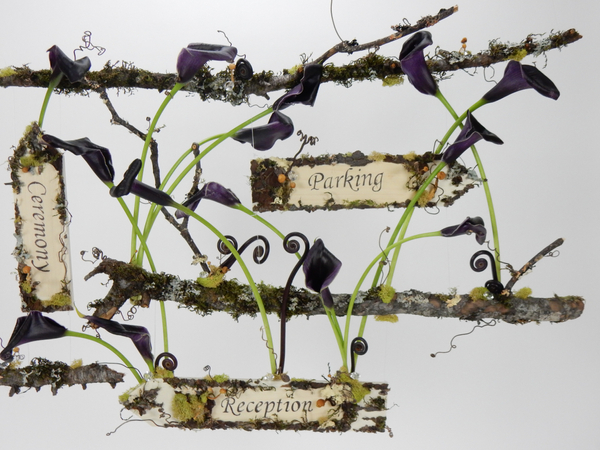 Consider giving the pieces to the helpers after the wedding as a way of saying thank you and to have lasting token of appreciation. You can even include a personalized picture frame of all of you making the design, just to add a special touch of thanks.
Creating memories is just as much part of the wedding as is the flowers, gown or other design details. That feeling of "remember when" or "we made this" adds such a special touch to your wedding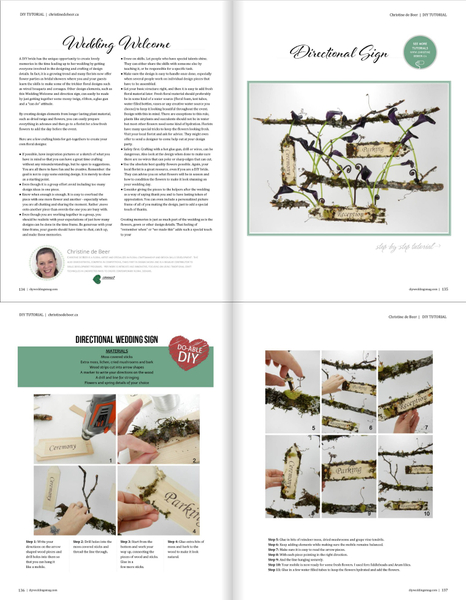 Thank you DIY Weddings Magazine for inviting me to contribute.
Sign up for my weekly newsletter
Every week I add a new design with related tutorials. Be sure to subscribe to receive an email notification with design inspiration.