My Creative Workbook
Christine de Beer - effortless floral craftsman
Papier Mache pumpkin half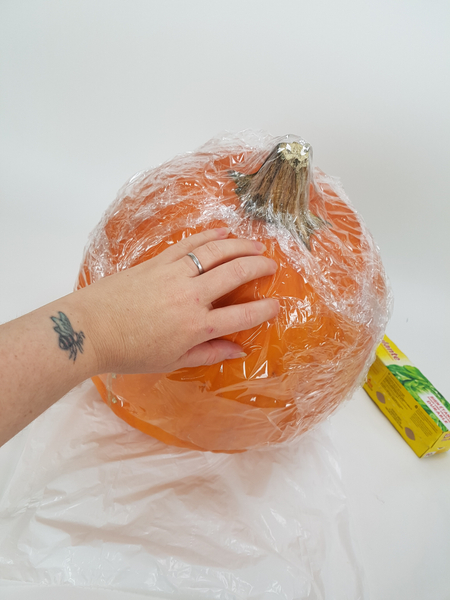 Cover the basic shape with cling wrap. You can use a bowl or a balloon. For my design I used a large pumpkin.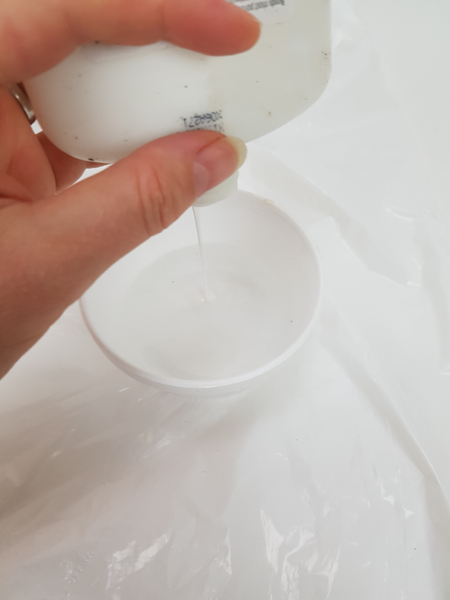 Pour out wood glue into a bowl and thin it with warm water to the consistency of cream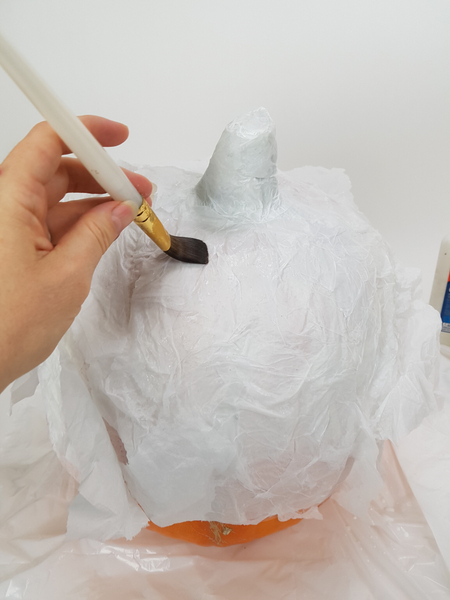 Place strips of tissue paper on the shape and paint with the wood glue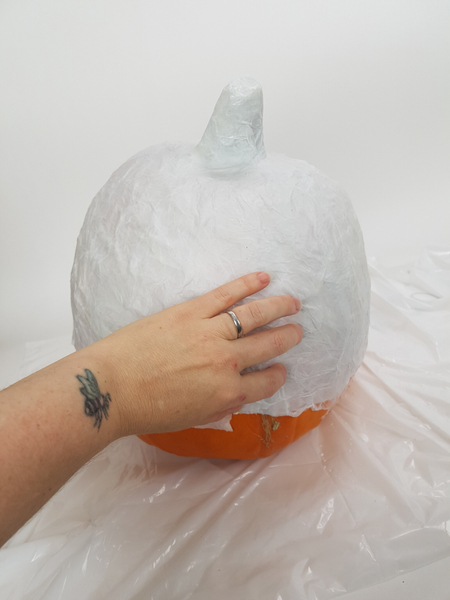 I placed about 3 layers of tissue paper on the pumpkin shape before setting it aside to dry.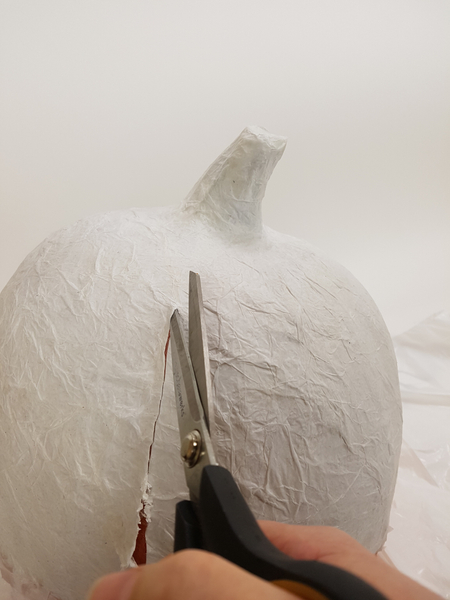 I wanted my shape to taper in slightly at the opening so I glued the paper slightly lower over the pumpkin. If you do not want to cut the shape make sure to only glue to the point where the shape is at its widest to simply lift it off. But keep in mind, it is more difficult to taper the shape once removed from the mold than what it is to simply cut a slit in the paper and glue it back together.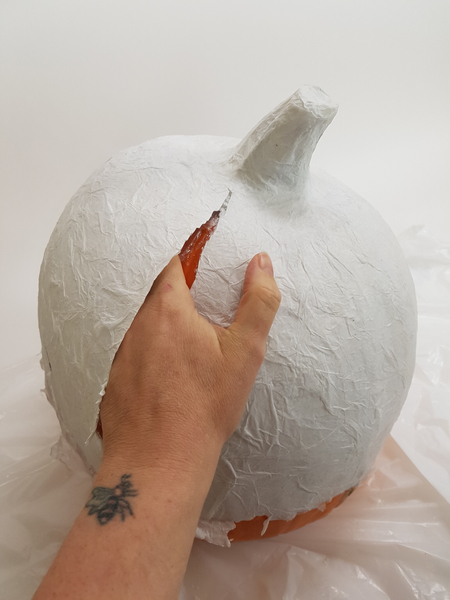 Slip your hand between the wrap and the paper and wiggle it from the shape.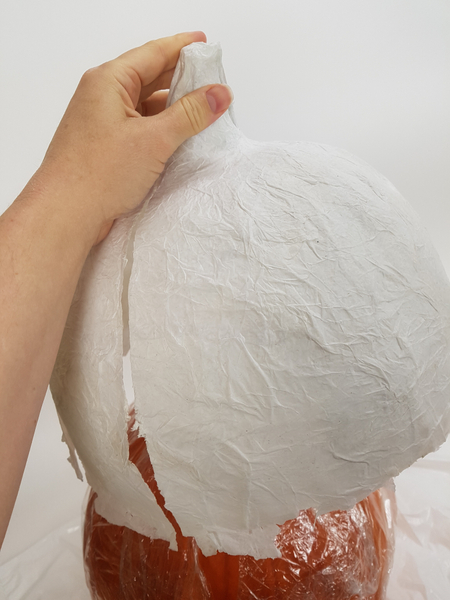 Lift the paper from the pumpkin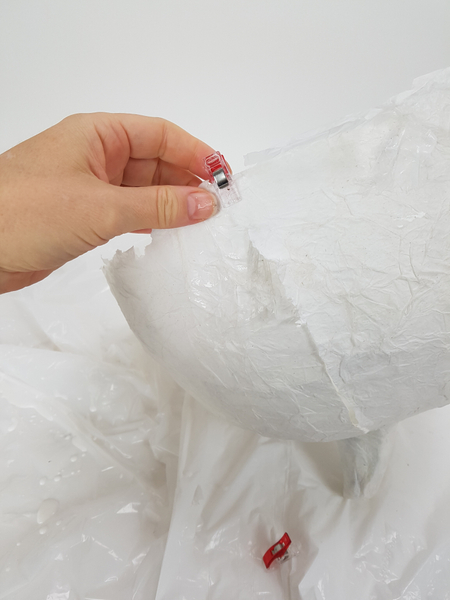 Clip the split ends back together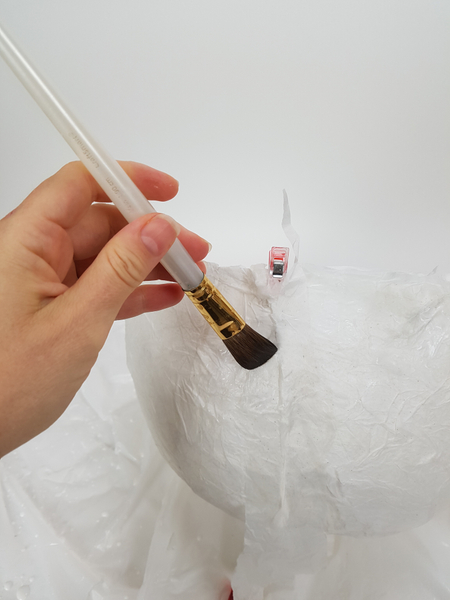 Glue the slit closed with a few strips of tissue paper and wood glue...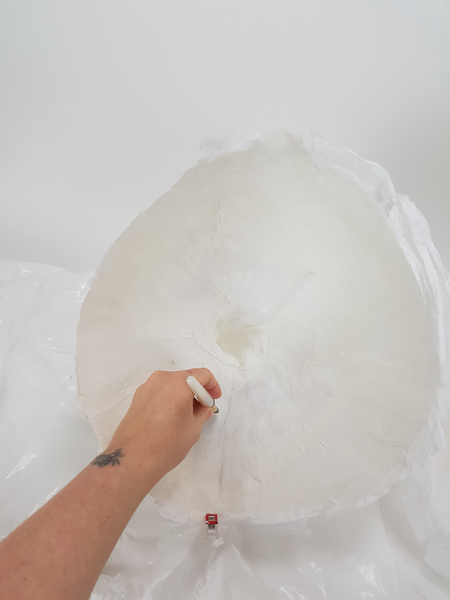 ... both on the outside and the inside. Set aside to dry.
Sign up for my weekly newsletter
Every week I add a new design with related tutorials. Be sure to subscribe to receive an email notification with design inspiration.