My Creative Workbook
Christine de Beer - effortless floral craftsman
Autumn leaf and decorative tissue paper gift bag
18 November 2015

and more
Spread a thin and even layer of floral glue on a round piece of tissue paper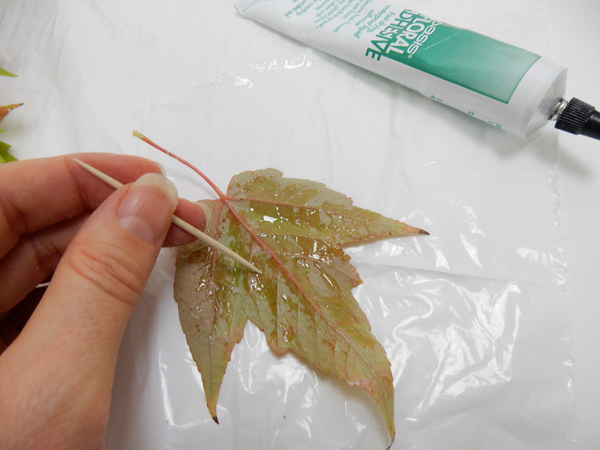 Spread a thin layer of floral adhesive on an autumn leaf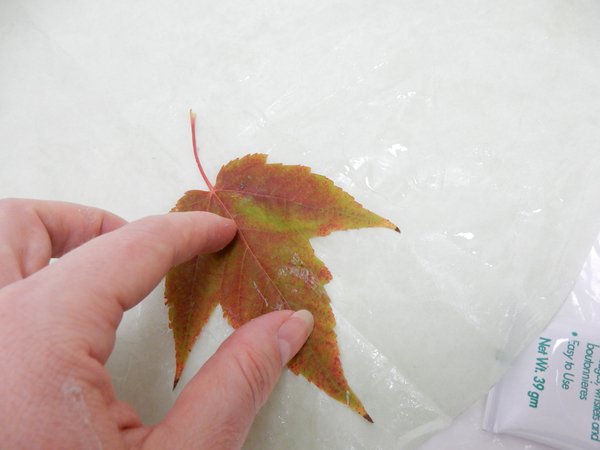 Glue the leaf to the tissue paper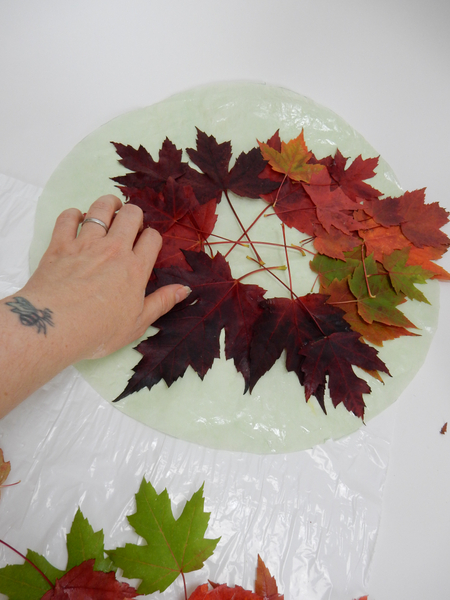 Glue the leaves to the paper leaving the middle section empty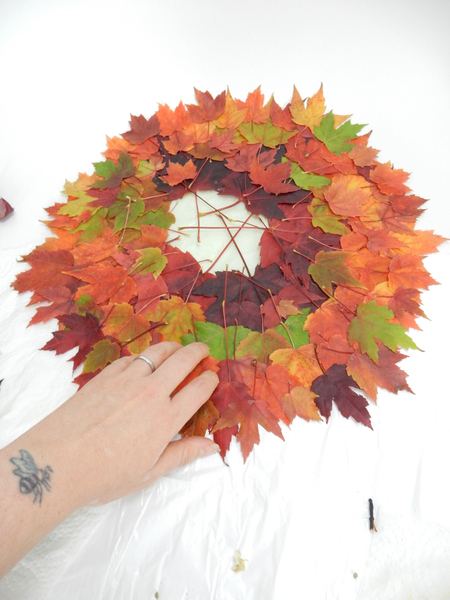 Overlap the leaves to allow for shrikage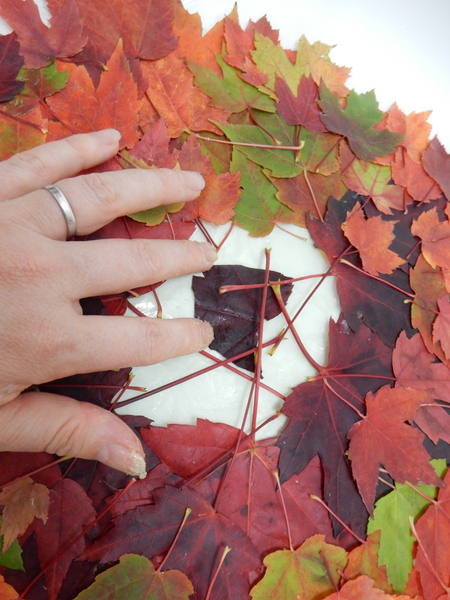 Glue leaf snippets in the middle section to create a strong and flat base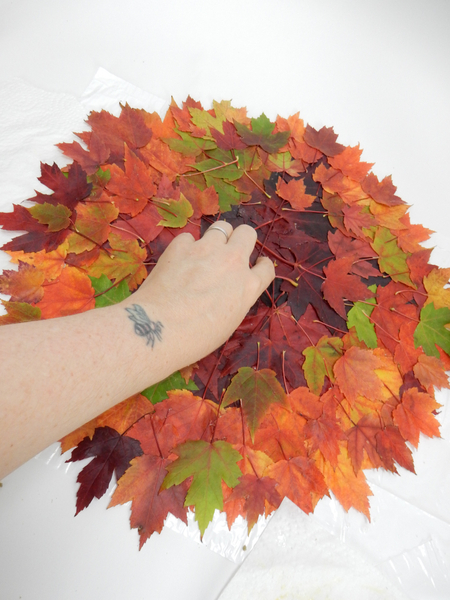 Smooth down all the leaves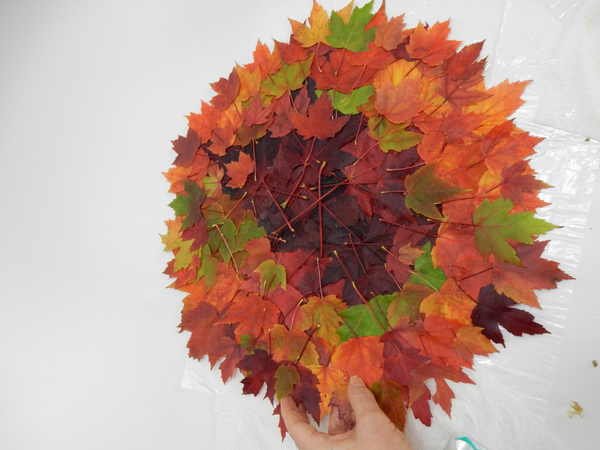 Choose the position of the bag so that the prettiest leaves point to the front of the design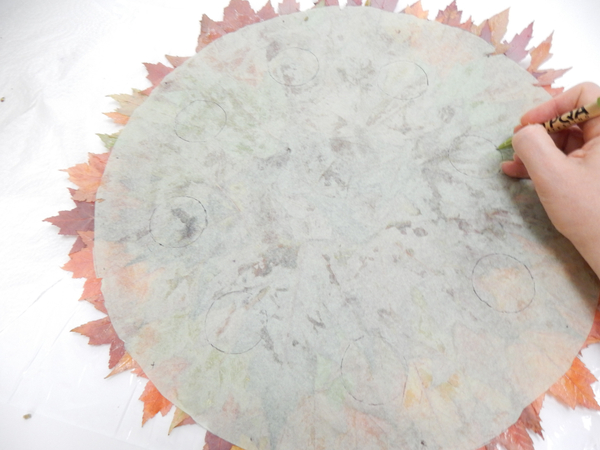 Turn the disk over and draw 8 circles on the paper for the rosehip wreath holes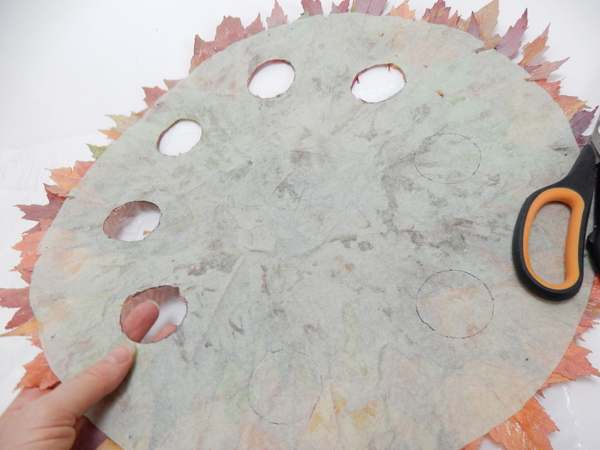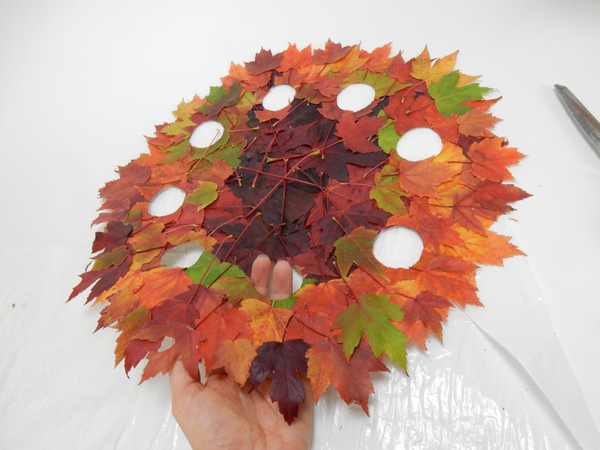 Paper and leaf disk is now ready to assemble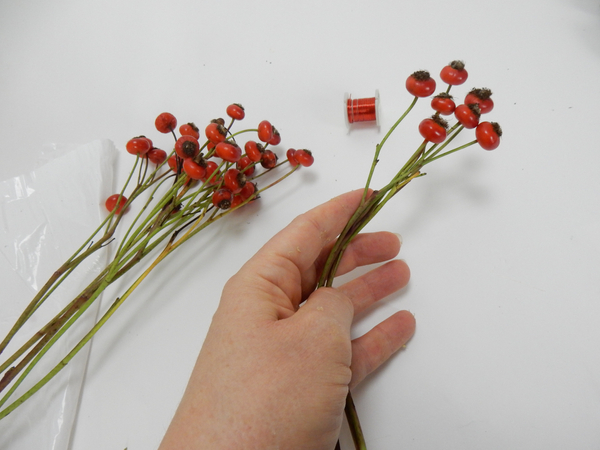 Bend the rosehip stems to make it more pliable and easier to weave with
See the Tutorial below for more detailed instructions on how to make twigs more pliable and how to weave a wreath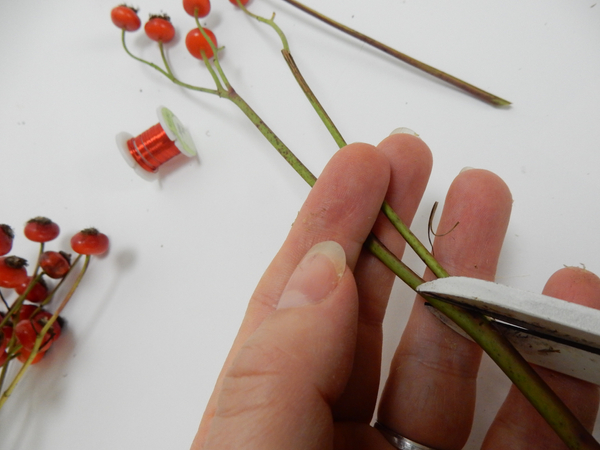 Cut away the thinner side shoots to weave back in later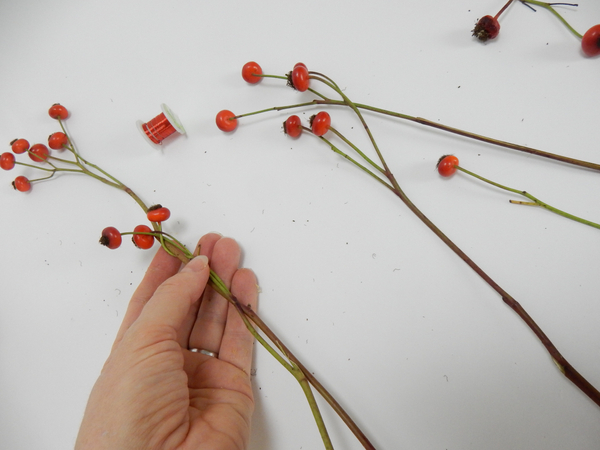 Plait the long stems to make a garland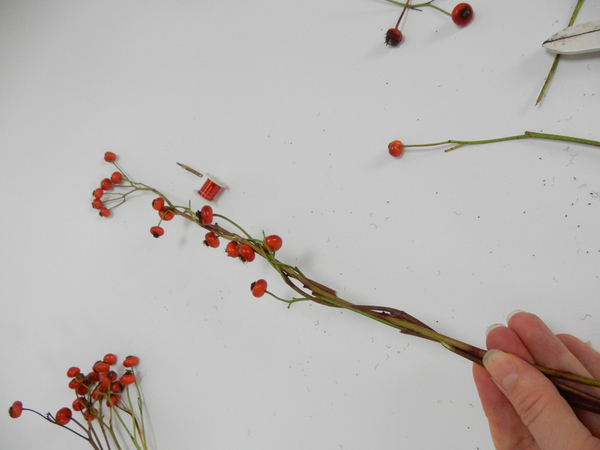 Be careful not to break any of the roships from the stems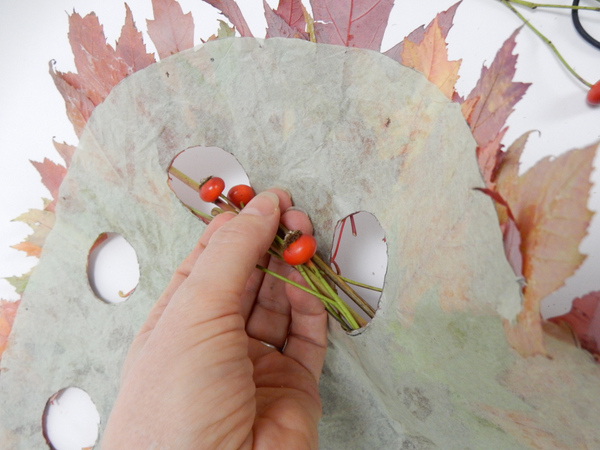 Weave the rosehip garland through the holes in the leaf disk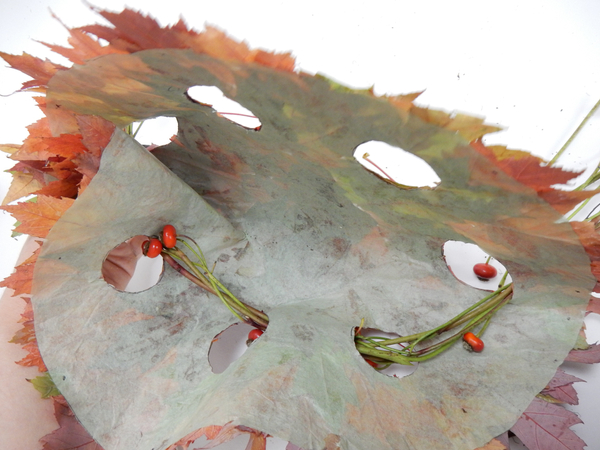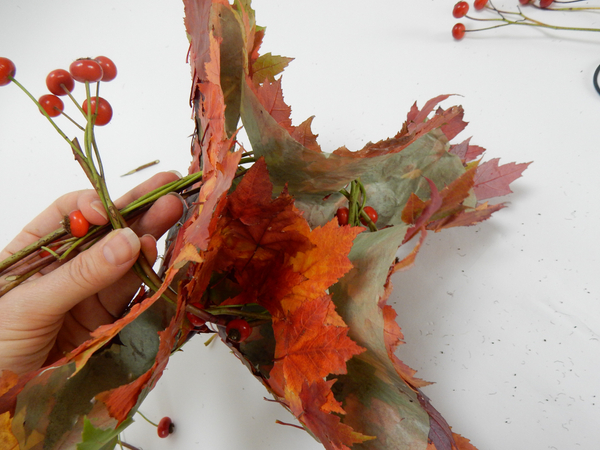 Cross the garland ends over and weave it back around and through the holes in the disk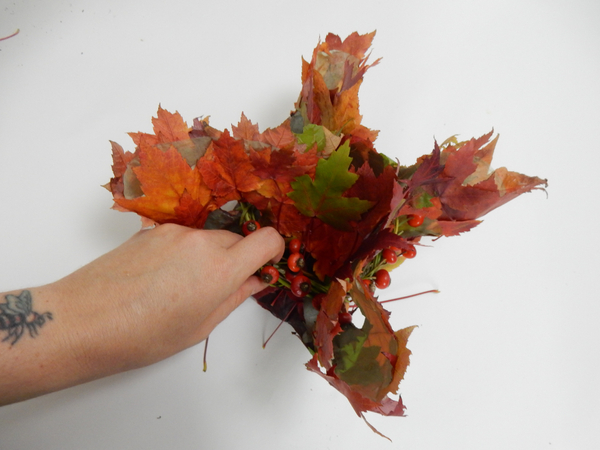 Weave in the shorter rose-hip stems to add more hips and tie a ribbon to the wreath.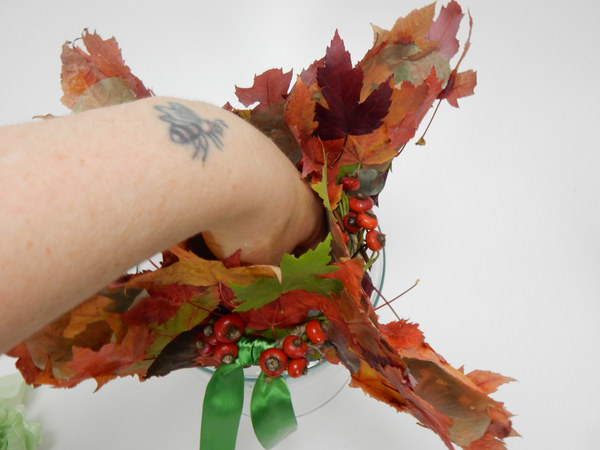 Reach into the bag and press the base where you glued the snippets to sit flat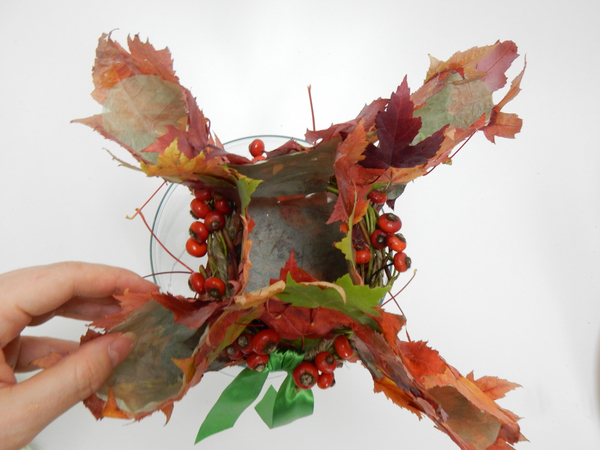 Open up the corners of the gift bag.
Sign up for my weekly newsletter
Every week I add a new design with related tutorials. Be sure to subscribe to receive an email notification with design inspiration.