My Creative Workbook
Christine de Beer - effortless floral craftsman
Autumn leaf Composite Flower
6 September 2011

and more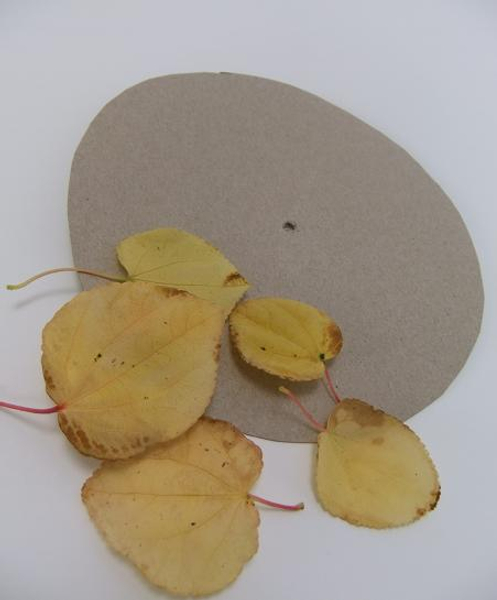 Cut a circle out of cardboard the size of your Composite flower. Keep in mind that the size of your flower should be in proportion with the size of the autumn leaves that you have collected. Make a hole in the middle.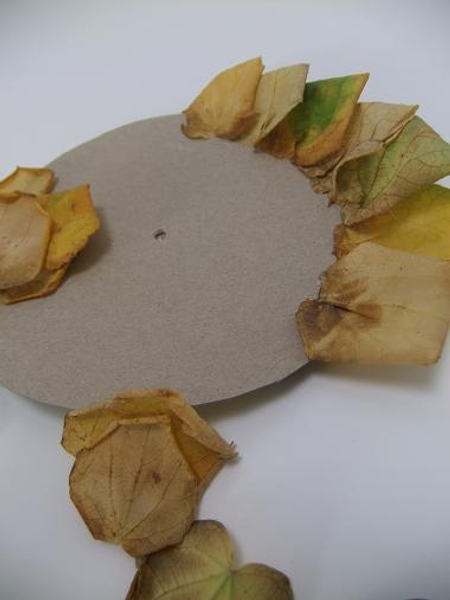 Set your leaves aside to become slightly dehydrated. Roll the top and sides of the leaves to look like rose petals. Start gluing the petals to the outer edge of the cardboard.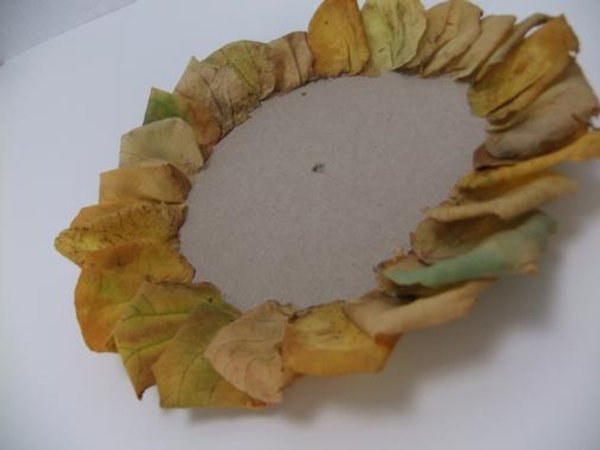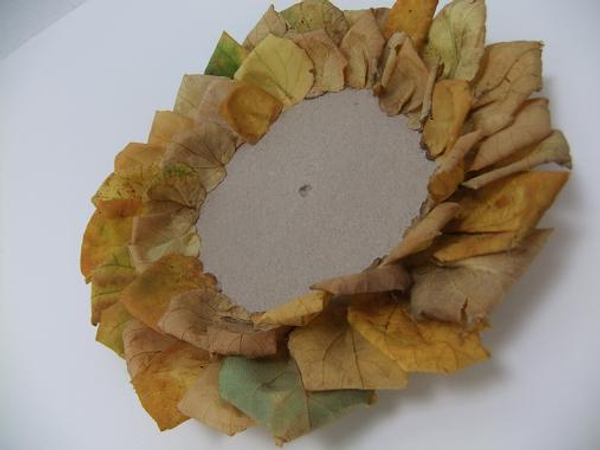 Start a second row of petals working from the larger leaves to the smaller ones as you get closer to the middle.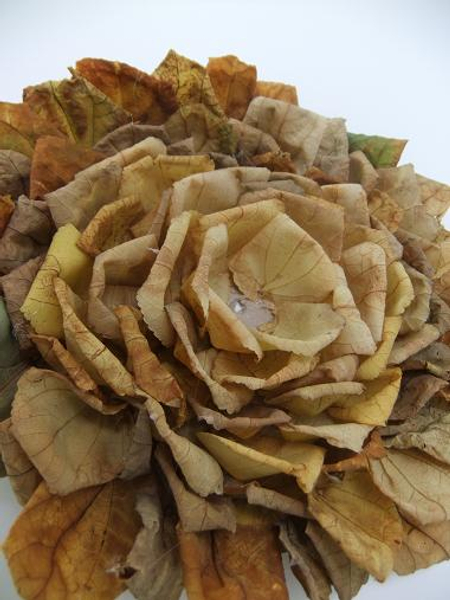 Continue to add petals until you have a small gap in the middle of the cardboard.
I add an Autumn Leaf rose in the middle. See below for the Tutorial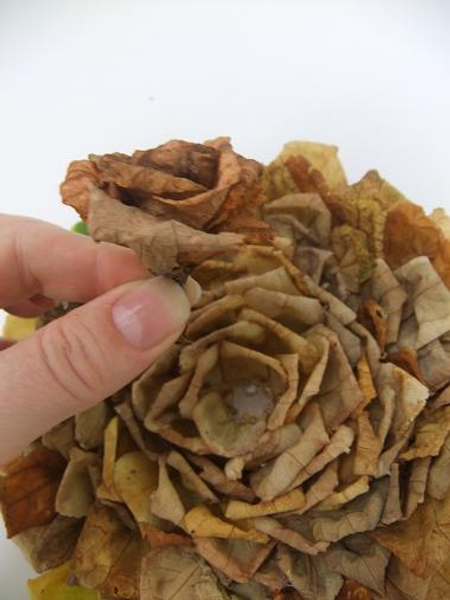 Place a small drop of Oasis Floral Adhesive on the wire stem of your leaf-rose. Set it into the leaves and pierce the wire through the hole in the cardboard.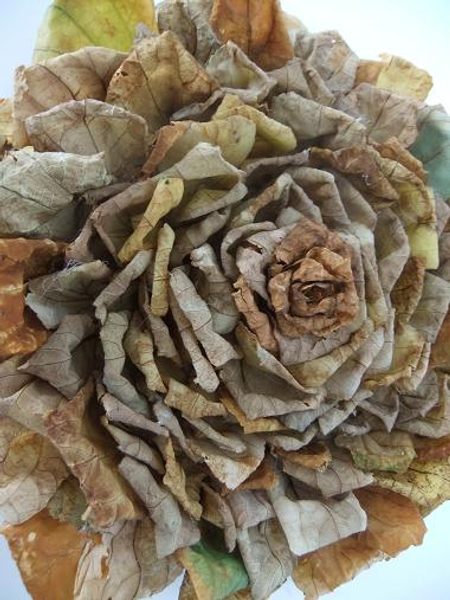 Let the glue set before adding the composite flower to the design. Remember the autumn leaves are extremely fragile and should be handled with care when dry.
Sign up for my weekly newsletter
Every week I add a new design with related tutorials. Be sure to subscribe to receive an email notification with design inspiration.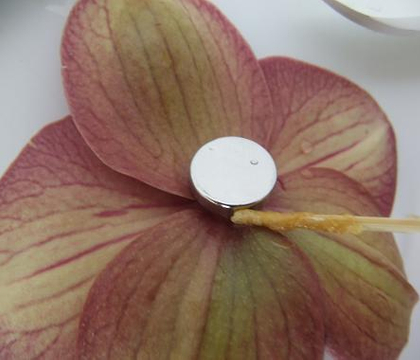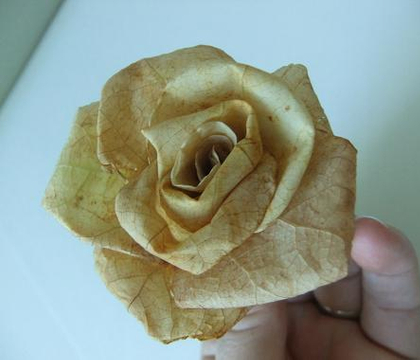 6 September 2011
Autumn leaf Roses
I used to make baskets full of these when I was a little girl. We had a big Acasia thorn tree and I used to spear my "roses" onto the tree pretending I was the fairy responsible...