My Creative Workbook
Christine de Beer - effortless floral craftsman
Longer lasting Gladiolus Composite Flower
The secret to this composite flower is how you cut the flower from the spiked stem. By leaving the stem intact, each of the individual flowers will continue to draw up water without wilting or spoiling. This composite flower will last as long as the stems would arranged in the usual way.

Be very gentle. Gladiolus flowers bruise easily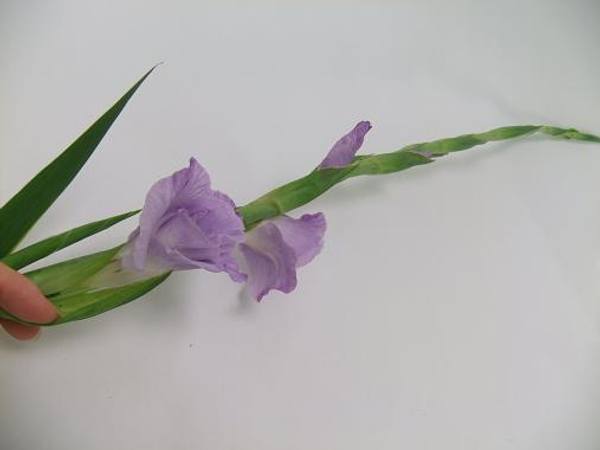 Pull the husk from the flower on the spike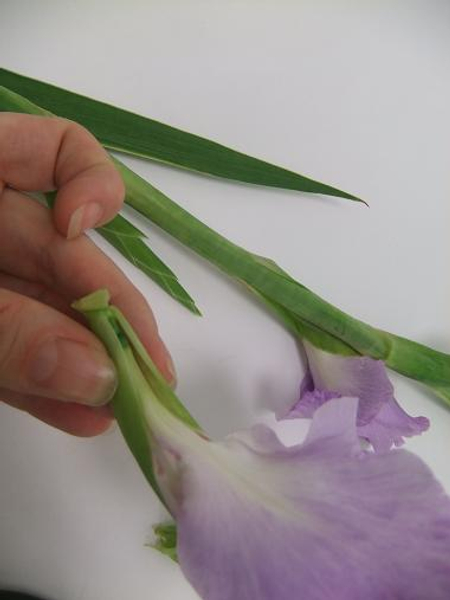 Snip the flower from the spike.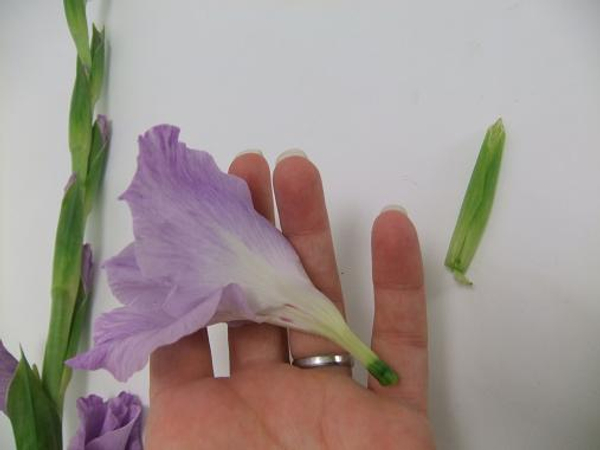 Peel away the rest of the green husks.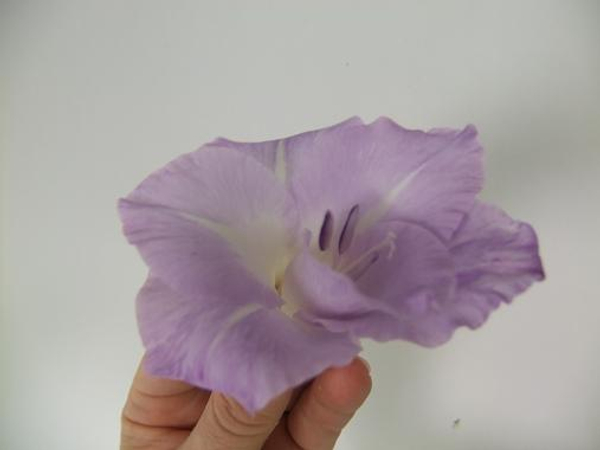 Have a good look at the gladiolus petals. They are already in a spiral formation making it easy to split and unfurl. You want to split the flower where my little finger is pointing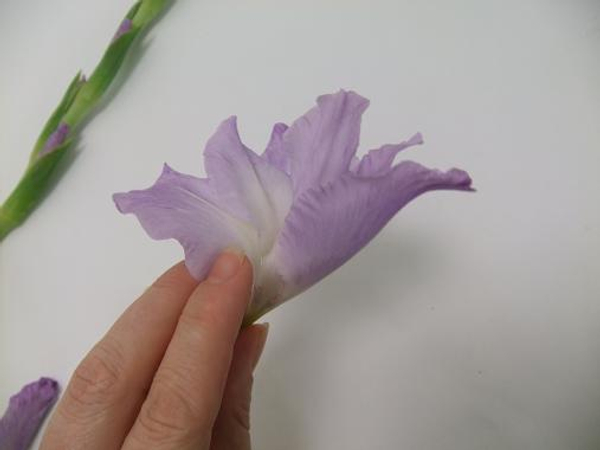 Gently lift the petal and split it down to the green stem.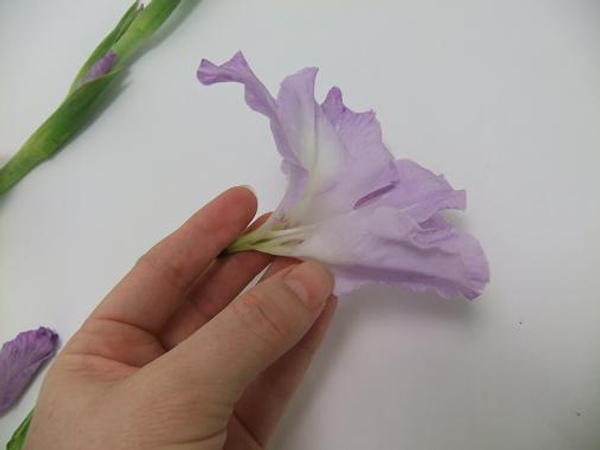 As soon as the petal is split open it furls out easily...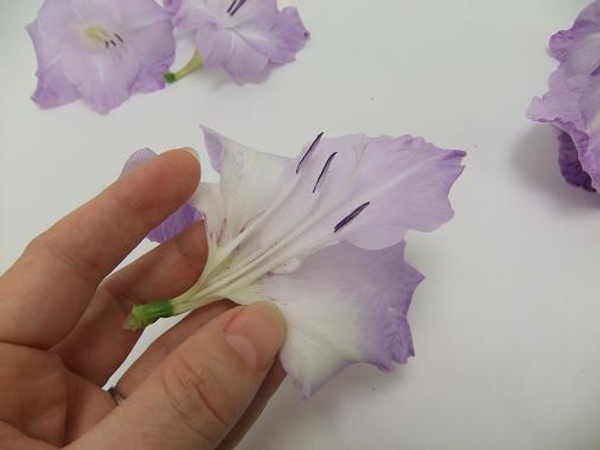 Creating a beautiful flat flower to wrap into a composite flower.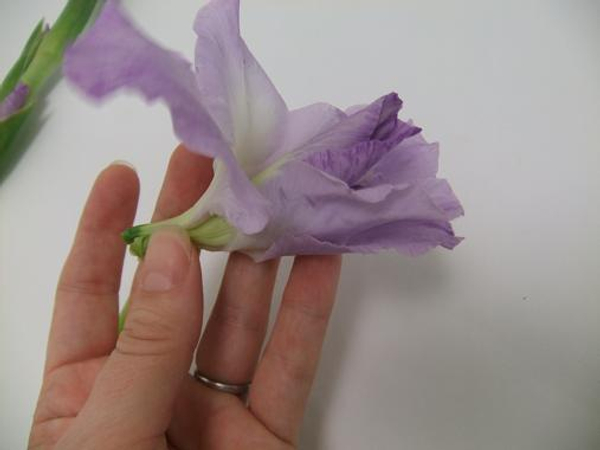 Fit a closed bud between the split flower petals and gently wrap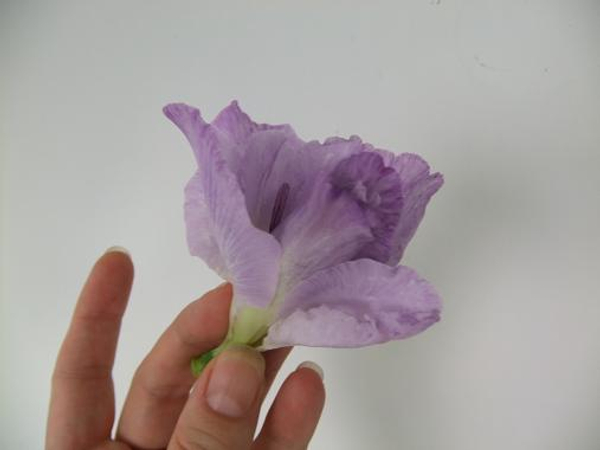 Split another flower open and wrap that around the bud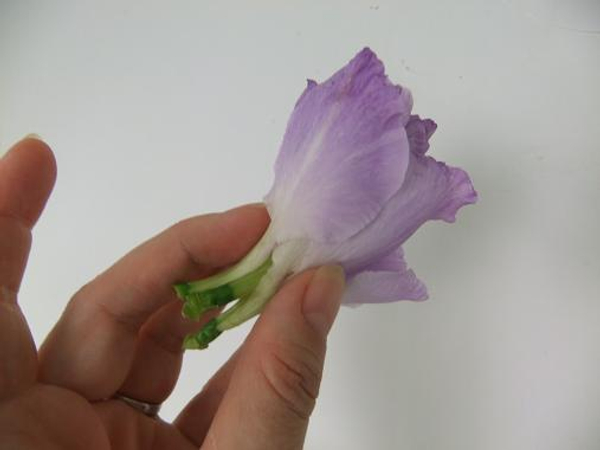 Make sure all the green stems are at the same height so that they will all be in water when you place the flower in a vase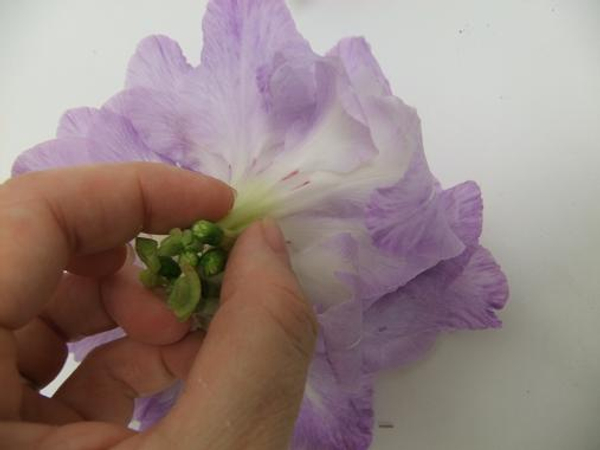 Continue to add more split flowers to build up a lush composite flower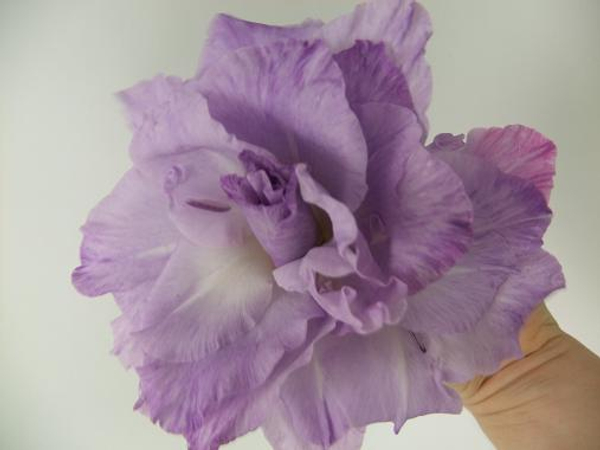 Have a look from the front and add split flowers where needed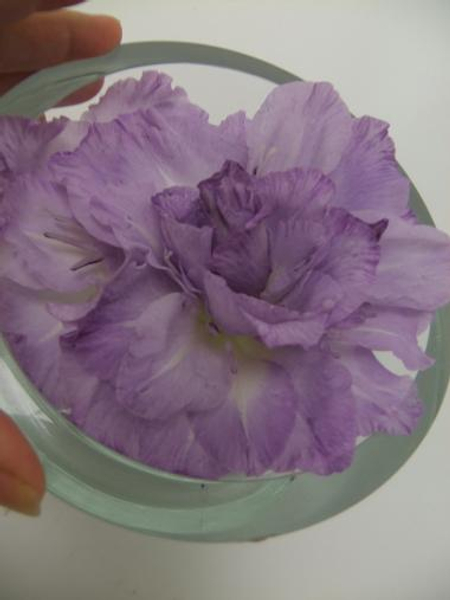 Carefully place the flowers in a vase...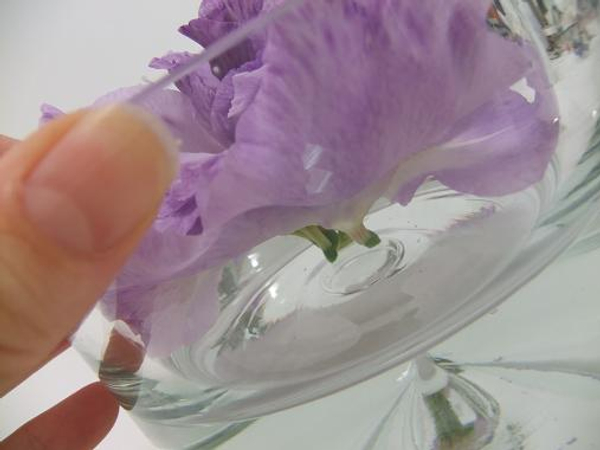 ... making sure all the stems touch to bottom of the vase and none of the petals are trapped below the water line
Carefully add water. See the Tutorial below for more information on adding water so that you do not bruise the delicate petals or disturb design details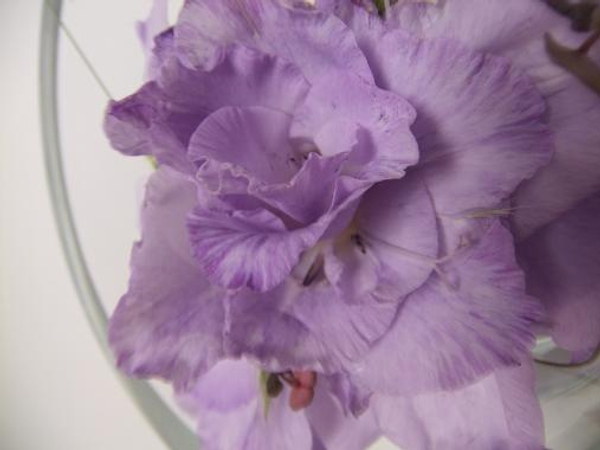 Design note: The closed bud in the middle of the flower opened up and fanned out after a few days
Sign up for my weekly newsletter
Every week I add a new design with related tutorials. Be sure to subscribe to receive an email notification with design inspiration.