My Creative Workbook
Christine de Beer - effortless floral craftsman
A Three level Kenzan skewer stack to Radiate Gladiolus spikes flat in a shallow container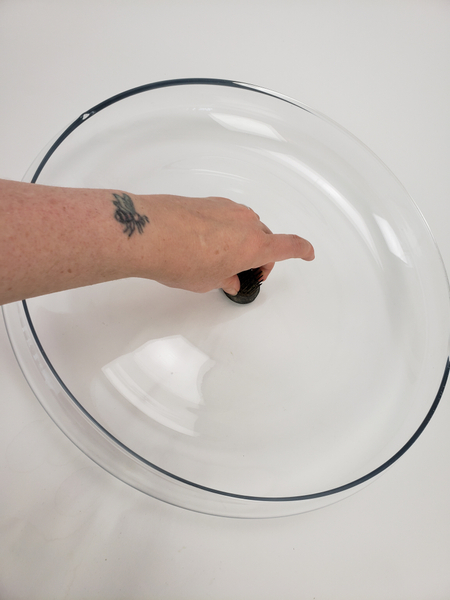 Place a Kenzan in the middle of a shallow container.
See the Tutorial below for more detailed instructions on using a Kenzan.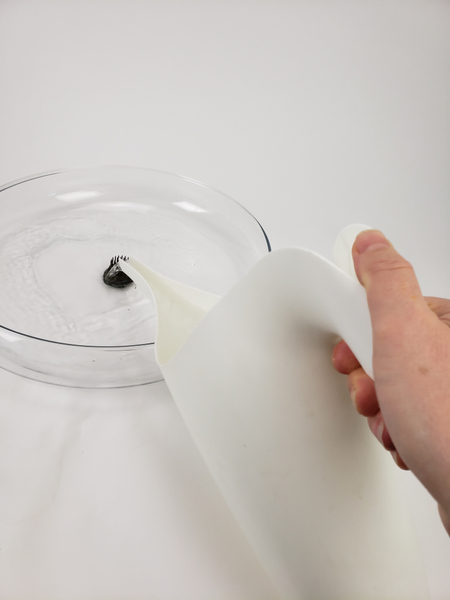 Fill the container with water.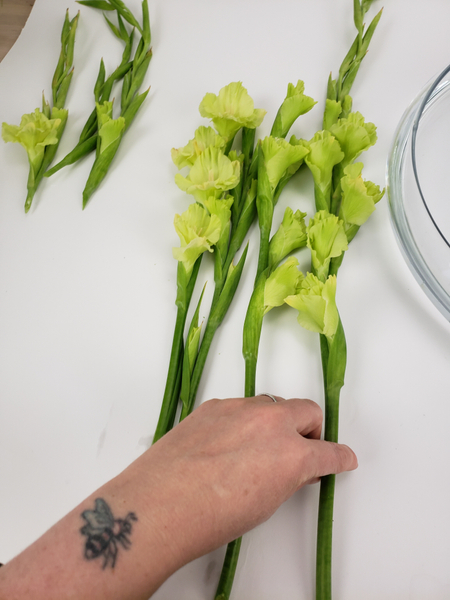 Cut one bunch of Gladiolus flower spikes into three equal sections.
See the Tutorial below for detailed instructions on how to cut flower spikes so that it looks natural.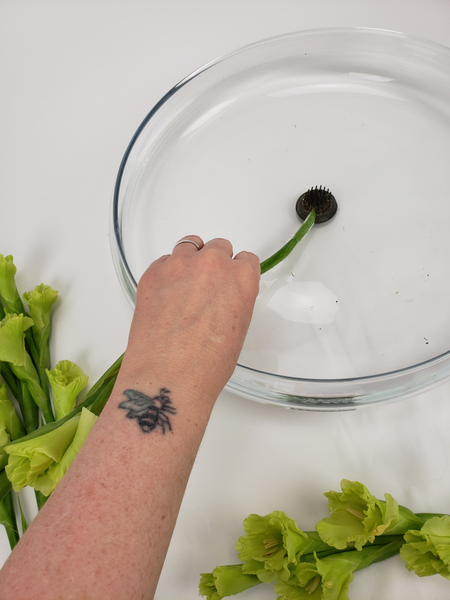 Start placing the middle stem with the largest open flowers.
This design is build up in three levels. This is level one.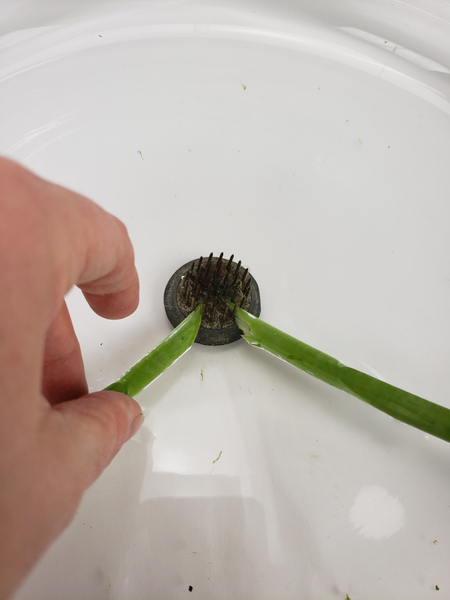 Slip the stems in through the teeth of the Kenzan so that the flowers rest on the edge of the container.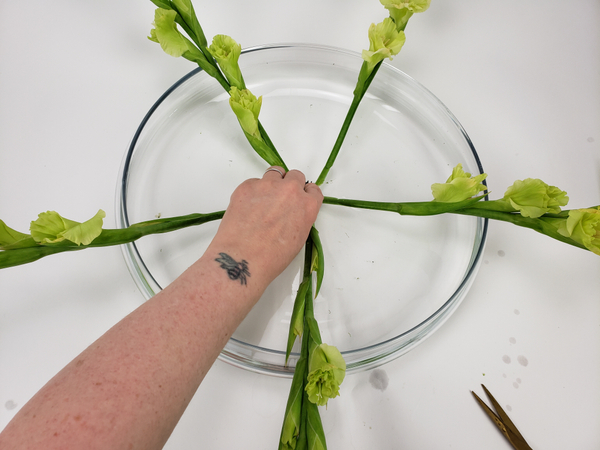 The flower stems should radiate out like the spikes of a wheel.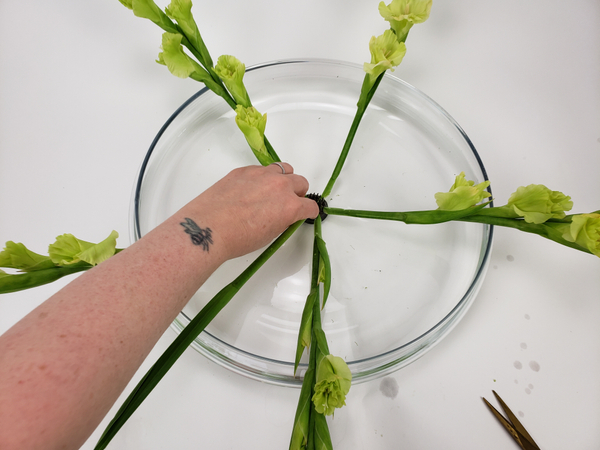 Place the stem with the foliage in between the flower stems.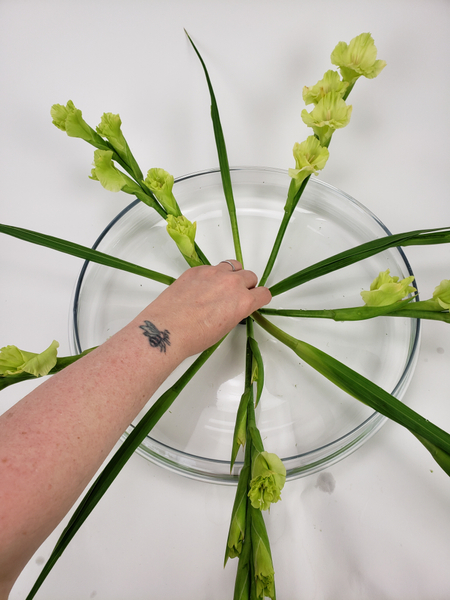 These stems give the design strength so that the foliage stays at an angle when placed in between, like the an umbrella.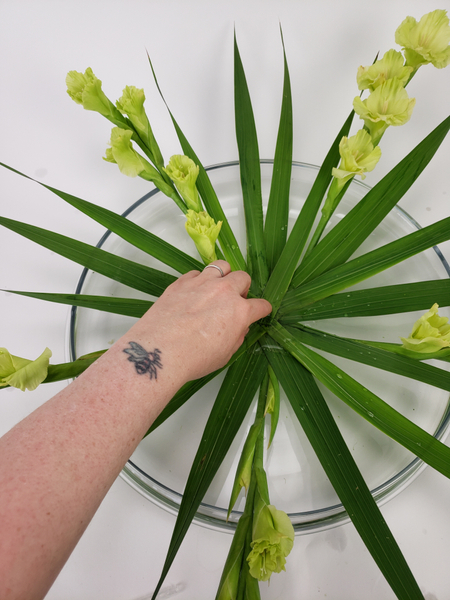 Press gladiolus foliage into the Kenzan to radiate out all the way around the design
Be careful! The Kenzan teeth are sharp. See the Tutorial below for more detailed instructions on how to use a drinking straw to position the leaves to catch in the teeth of a Kenzan.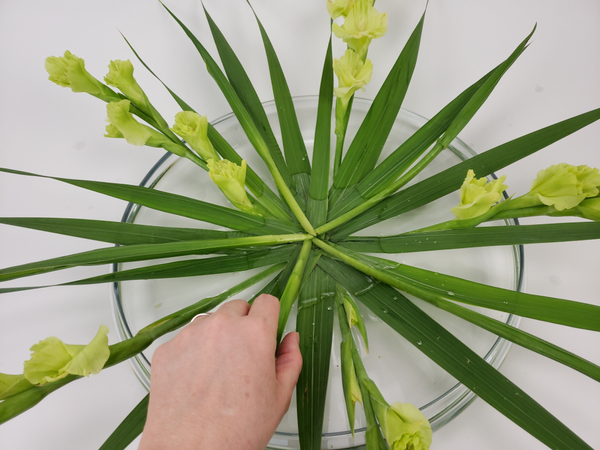 Add the remaining stem ends to the design...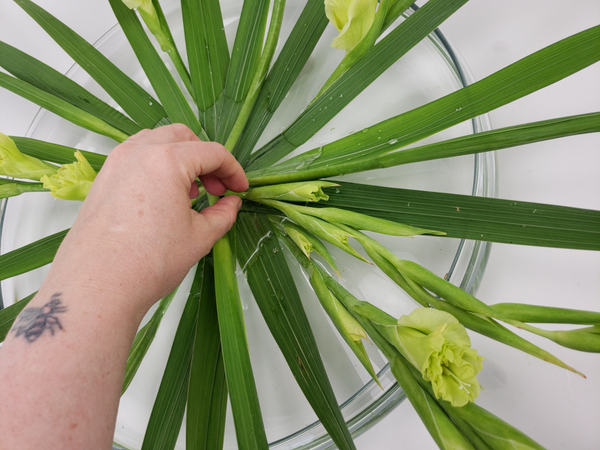 Finish the design by adding the tips of the flower spikes to the arrangement.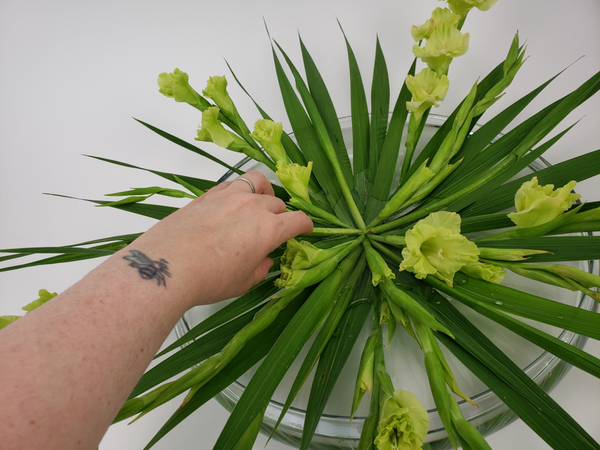 Place the stems so that the stem ends fit in together to create a neat center point.
Sign up for my weekly newsletter
Every week I add a new design with related tutorials. Be sure to subscribe to receive an email notification with design inspiration.