My Creative Workbook
Christine de Beer - effortless floral craftsman
Drying leaves to have the exact same curve
Drying the leaves naturally gives you such fantastic curls and curves but sometimes your design needs a more controlled and unified look.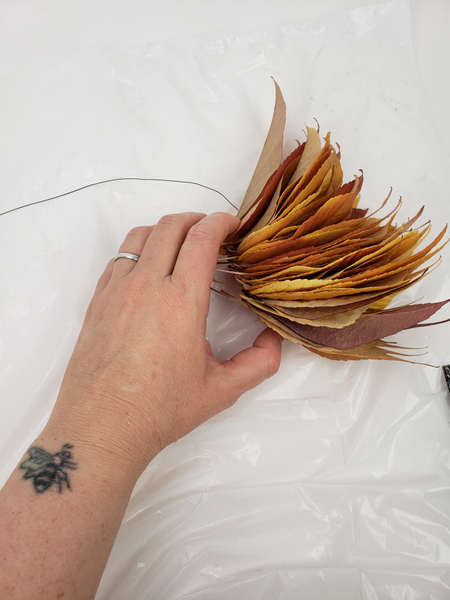 Thread a stack of autumn leaves with wire. Push the leaves together tightly.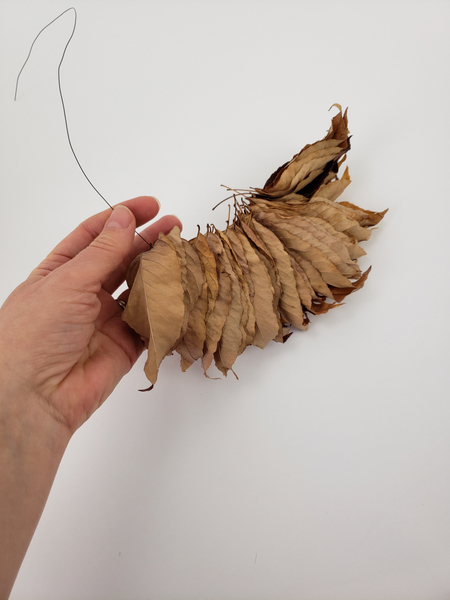 Set aside the entire stack to dry. The leaves will all shrivel and curled in a similar shape.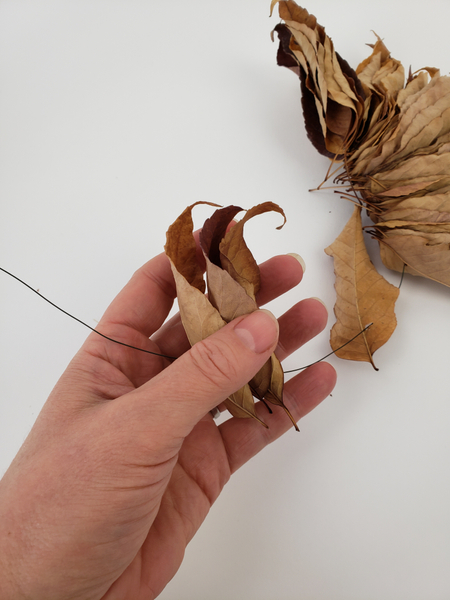 As the nestled leaves dry they will all curve and shrivel up together creating a strand of almost identical autumn leaves for you to design with. This tiny bit of extra effort makes such a difference in the overall look of your design.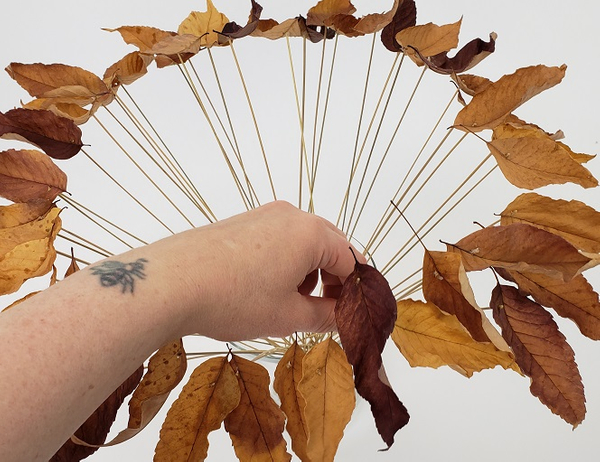 The leaves are now ready to design with.
Sign up for my weekly newsletter
Every week I add a new design with related tutorials. Be sure to subscribe to receive an email notification with design inspiration.