My Creative Workbook
Christine de Beer - effortless floral craftsman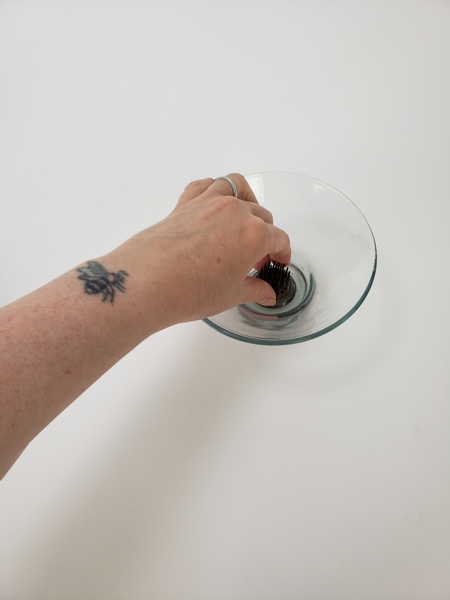 Place a Kenzan in a small but shallow container...
Book readers turn to page 160-165 for loads of tips on how to design with a Kenzan. But to get you started I have also added a Tutorial below to show you how to fix your Kenzan to a container.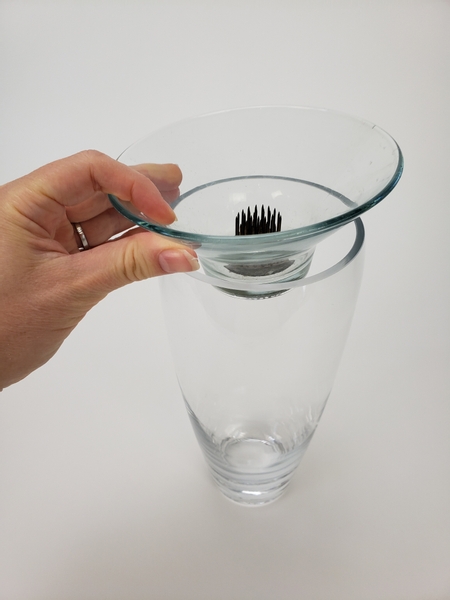 Fit the shallow container to sit snugly in a taller vase.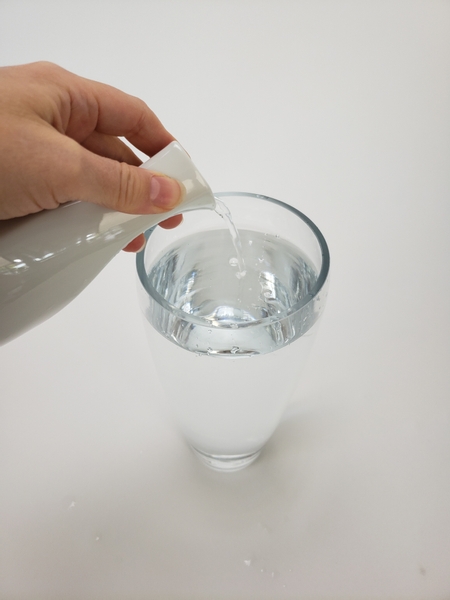 Fill the tall vase with water.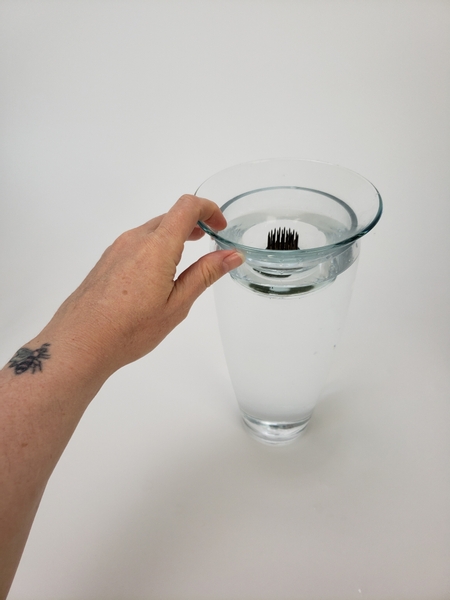 Fit the shallow container on the tall vase to make sure the water won't spill out.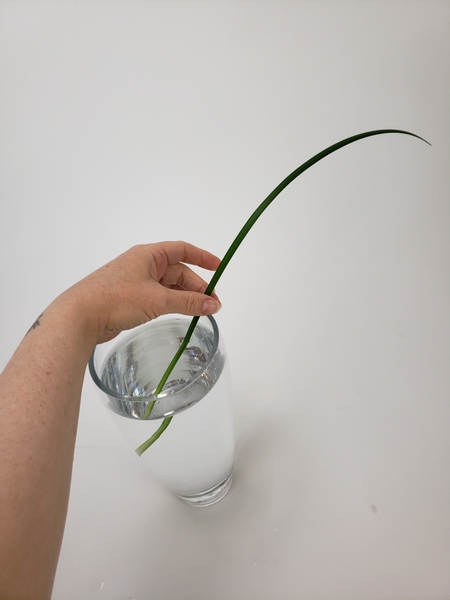 Slip a blade of grass into the tall vase to dangle over the side.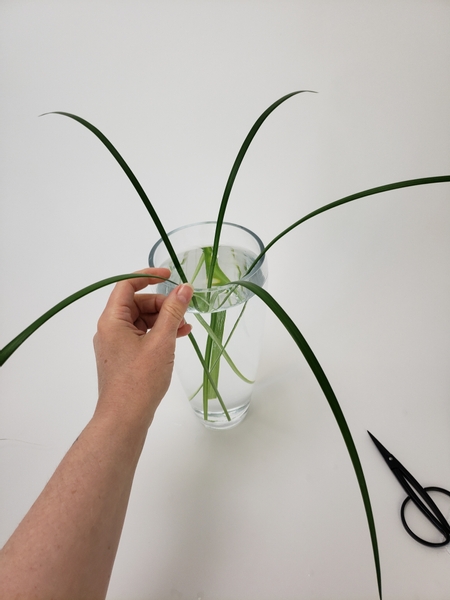 Add in more grass to radiate out of the vase...
This is the easiest way to space out the grass. Simply add the grass into the vase all the way around with big gaps in between... and then...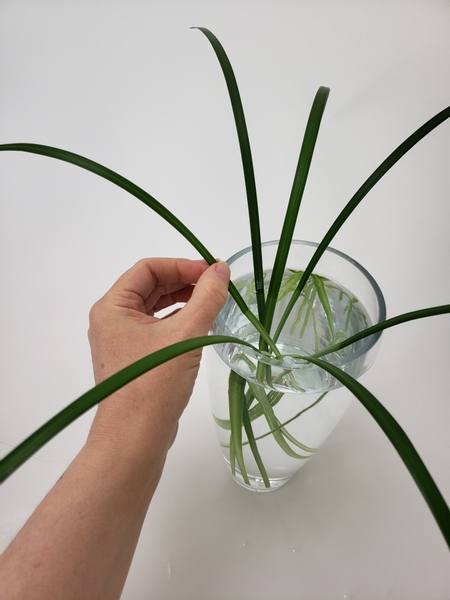 Add in a blade of grass in the middle of each gap...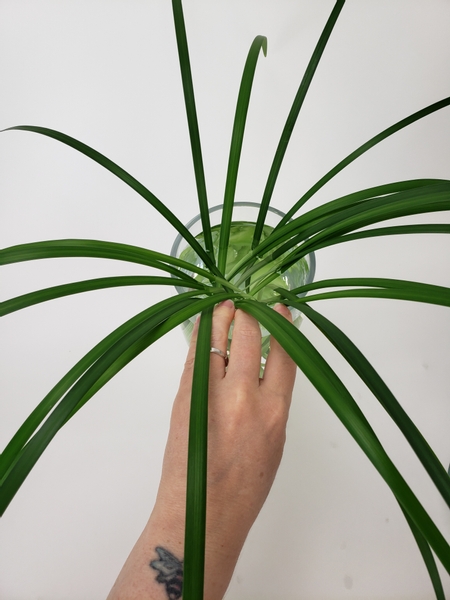 And another blade of grass in the gap that is left over...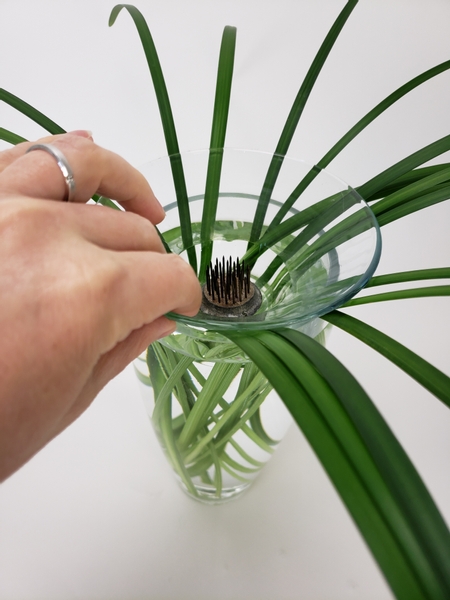 Place the container with the Kenzan in the vase...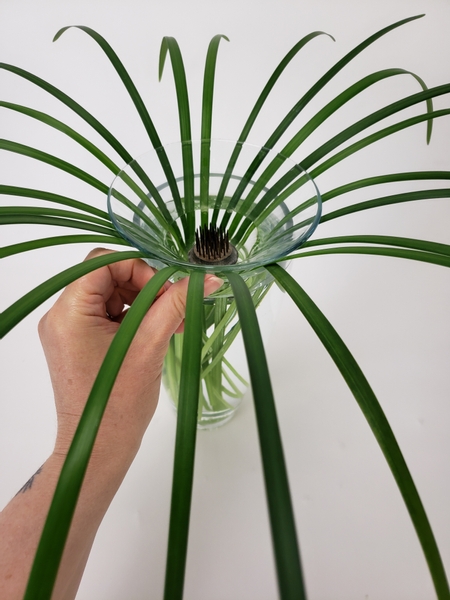 And space out the grass to neatly radiate out.
I wanted the blades of grass to be long and wavy so that they sway in the slightest breeze once placed. This week in our email I explain how I used the mechanics to do exactly that. The sign up is below the post if you would like to register to receive the email every Wednesday morning (Vancouver time)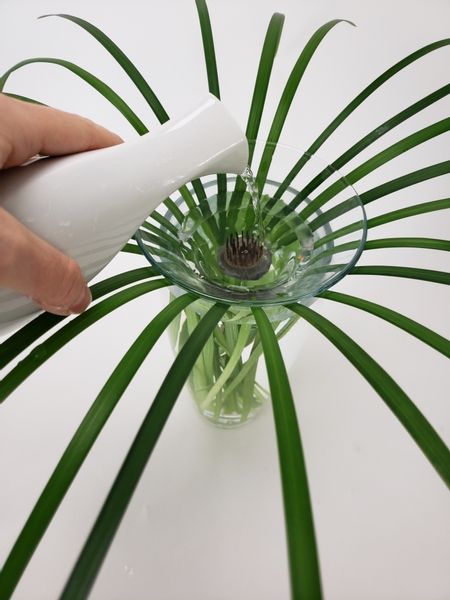 Fill the container with water.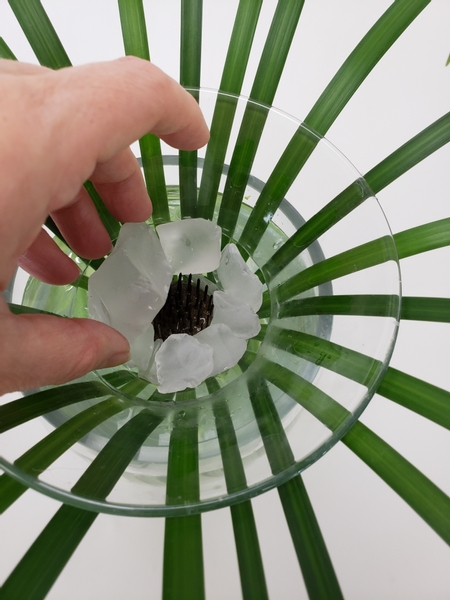 Drop in a few glass chips to conceal the Kenzan.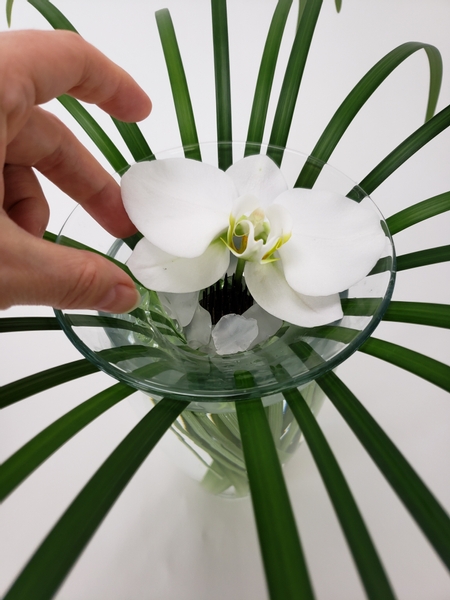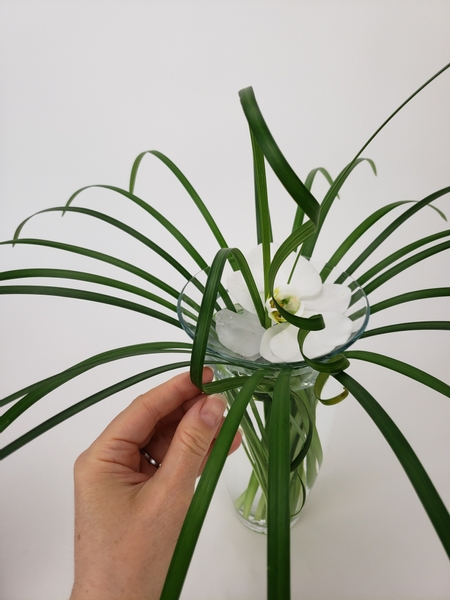 Place three blades of curled grass to dangle from the orchid out and over the edge of the vase.
I have added a Tutorial below on how to curl grass and Book readers you can also turn to page 288 where I show you an alternative method for curling grasses in the chapter where we discuss creating a floral illusion.
Sign up for my weekly newsletter
Every week I add a new design with related tutorials. Be sure to subscribe to receive an email notification with design inspiration.