My Creative Workbook
Christine de Beer - effortless floral craftsman
A knot and a lean and hand full of snippets in a bud vase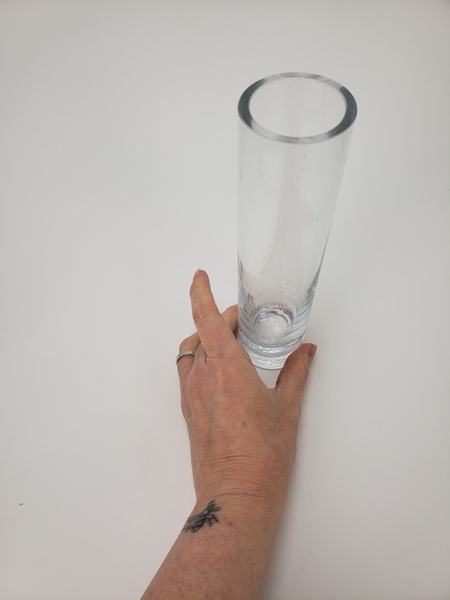 For my iris display I am using a minimal budvase...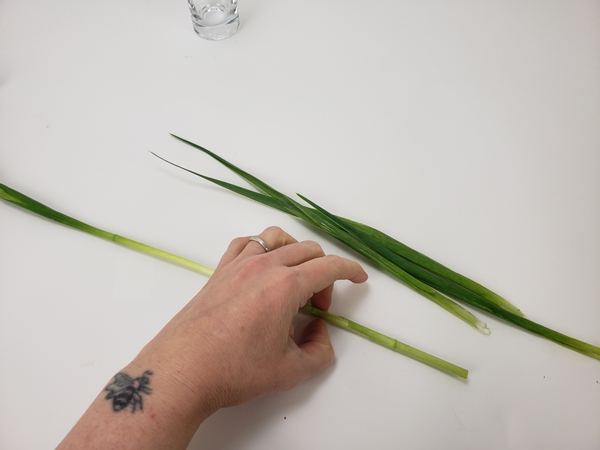 Remove the foliage from your iris flower stems and test them to determine where to cut the stems.
I share more about my inspiration for this design and how I test the stems in this week's design tip email. If you are not yet receiving your weekly tip the sign up is below this post.

Book readers turn to page 299 to see how to test the iris flower to see if it will open... works every time!
For more information about my book: The Effortless Floral Craftsman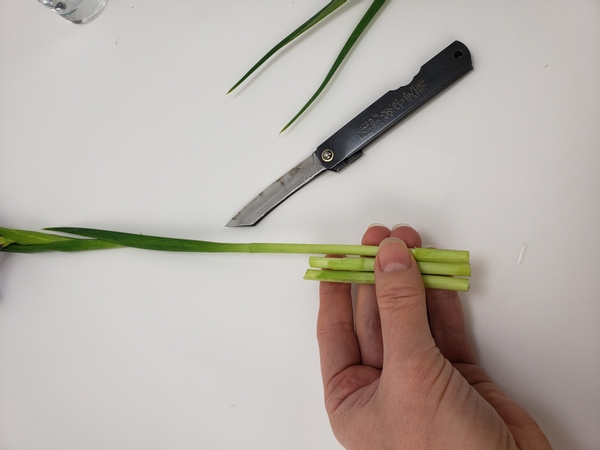 Cut the firmest part of the stem ends into snippets...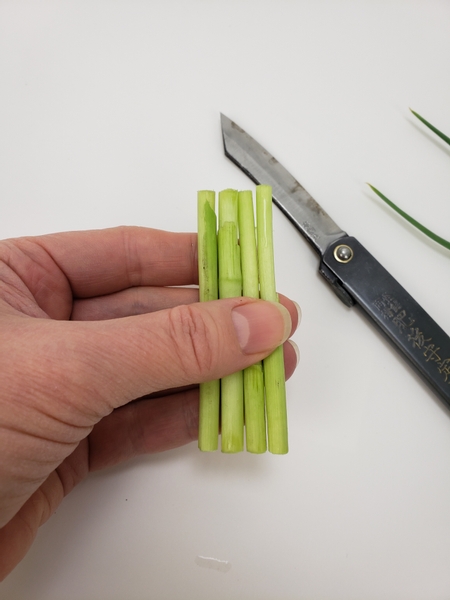 Making sure they are the same size.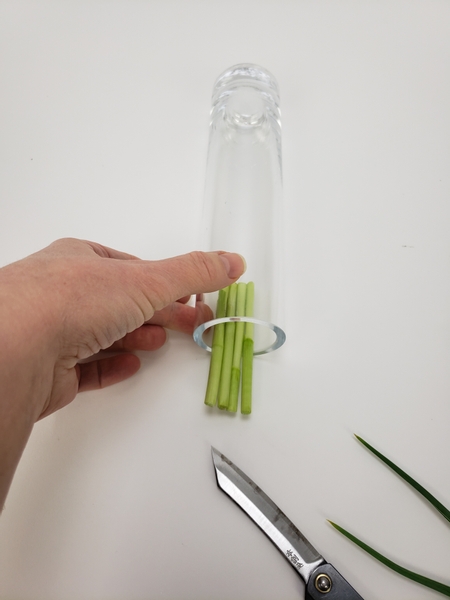 Place the budvase on its side and start to fill it with the snippets.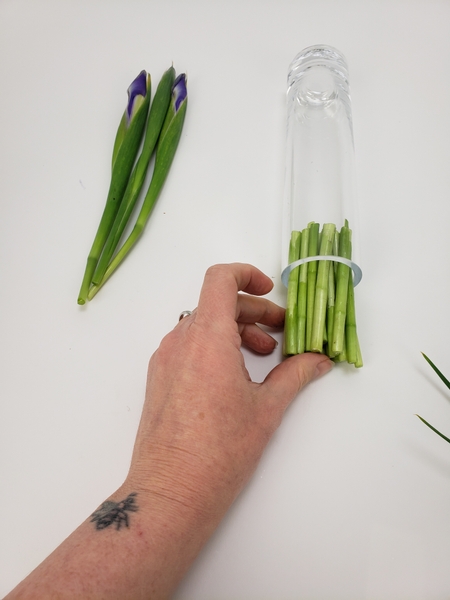 You will be surprised to see how many snippets you need to fill even this tiny vase opening so measure it carefully.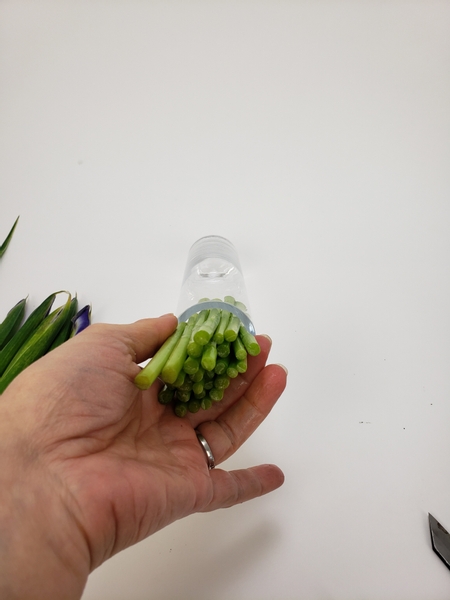 When the vase opening is filled tilt the vase upright again.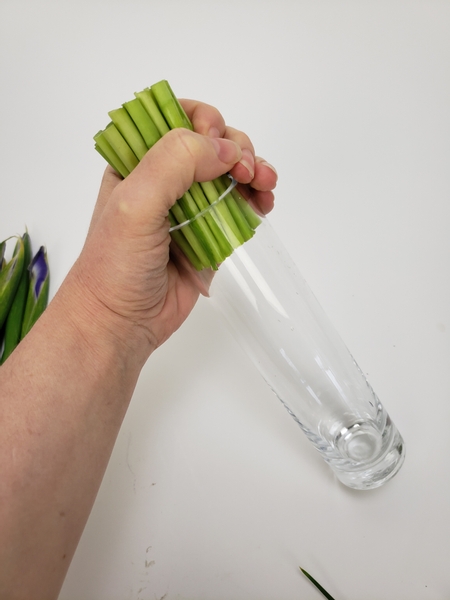 You want the entire batch of snippets to slide in so take care to lift it slowly.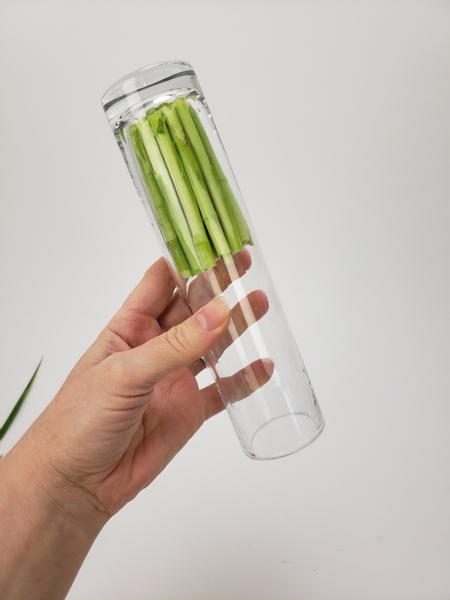 Turn the vase upside down and give it a gentle shake. The snippets should be firmed into the vase or else they will rise up once you pour water in.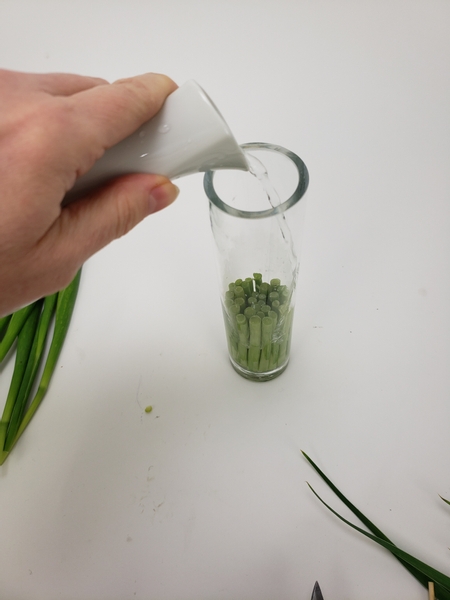 Slowly pour the water into the vase to just start to cover the stem snippets.
This is a great way to test whether the stems are firmly wedges into the vase. My tip in our email is all about how to adjust the stems if you are unsure if they are firm enough.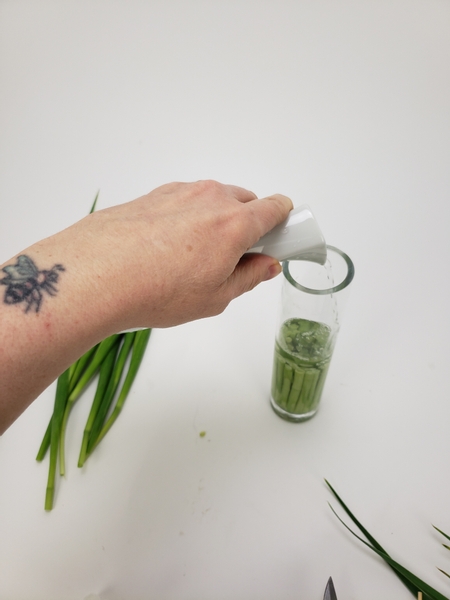 Continue to fill the vase with water if the snippets stay in place.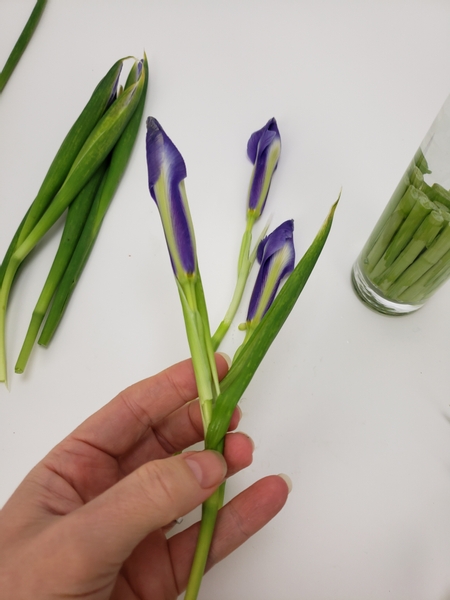 Groom the iris buds by removing the foliage.
Secure the flowers with an iris leaf.
I used a gathering knot. Turn to page 58 of my book for a picture Tutorial.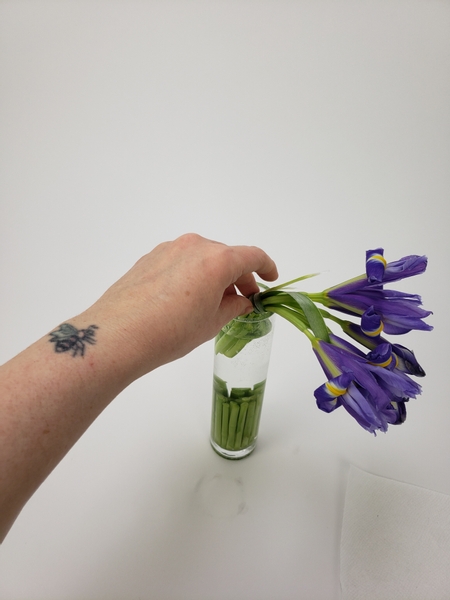 Set the iris flowers in the bud vase to curve over the side with the knot end dramatically pointing up.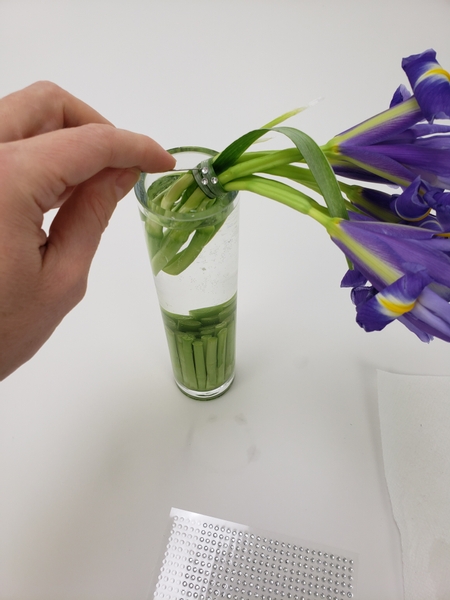 And finish the design with a few dew drop crystals.
Sign up for my weekly newsletter
Every week I add a new design with related tutorials. Be sure to subscribe to receive an email notification with design inspiration.