My Creative Workbook
Christine de Beer - effortless floral craftsman
Letting grass kick against the side of the vase to create a neat and minimal line
Plant material float about in water. To keep it in place it is best to wedge it slightly to touch the sides of the container. I have a few more tricks in my book for how to place flowers under water if you are looking for inspiration.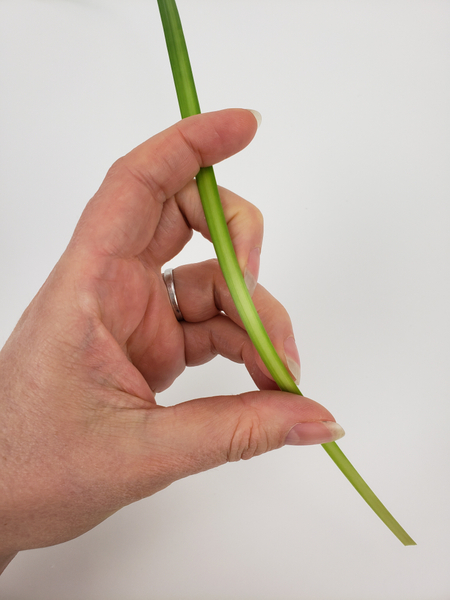 Test the flexibility of the blade of grass... the white part is quite difficult to bend without snapping.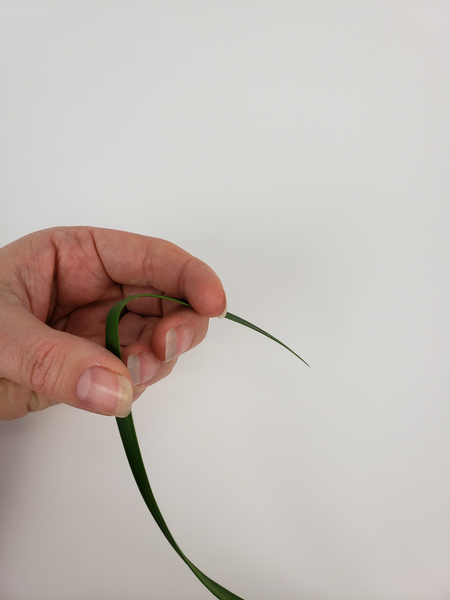 The tip of the grass rolls over without offering any resistance.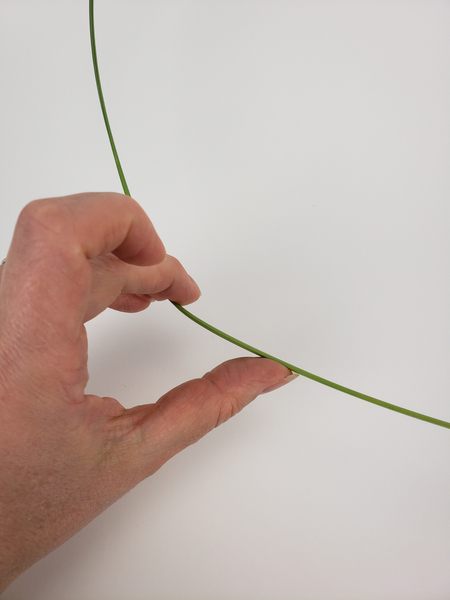 The part of the grass that you need for this design is somewhere in between. It should be flexible enough to bend and fit in the vase but strong enough to offer resistance so that the blade of grass kicks against the side of the container and stays where placed in the design.
Design note: I am using tiny magnets to keep the flowers in place under water.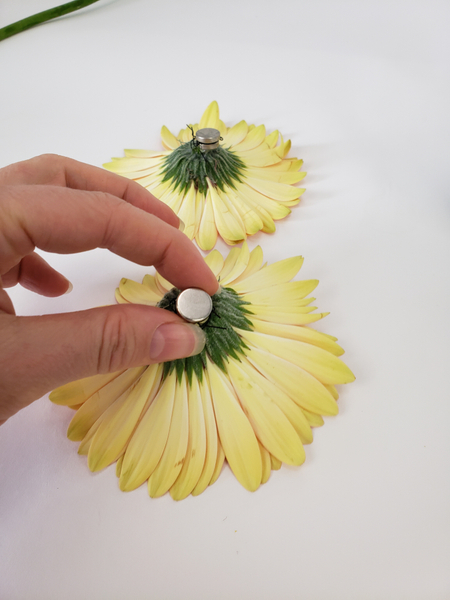 See the Tutorial below for detailed instructions on how to use magnets to place...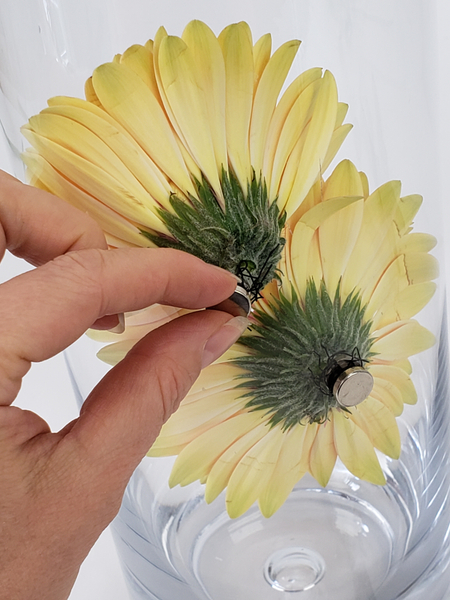 and move the flowers once submerged into position.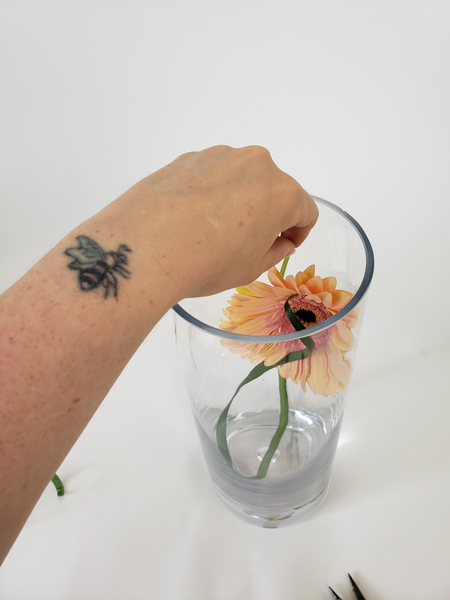 Place the first blade of grass to loop in the bottom of the container.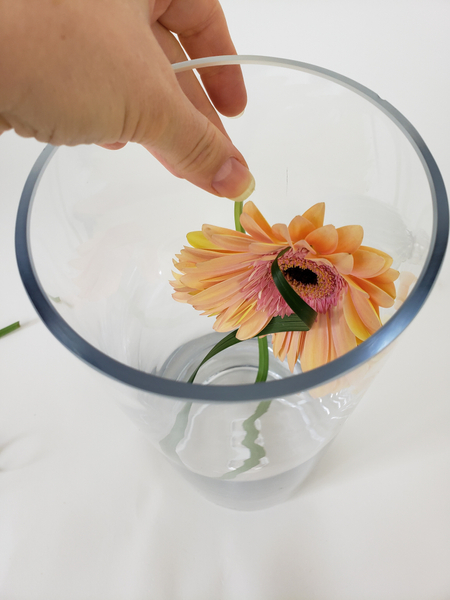 Once the container is filled with water all the plant material will start to float. The trick is to press the grass down hard enough so that it folds to the contour of the container without breaking.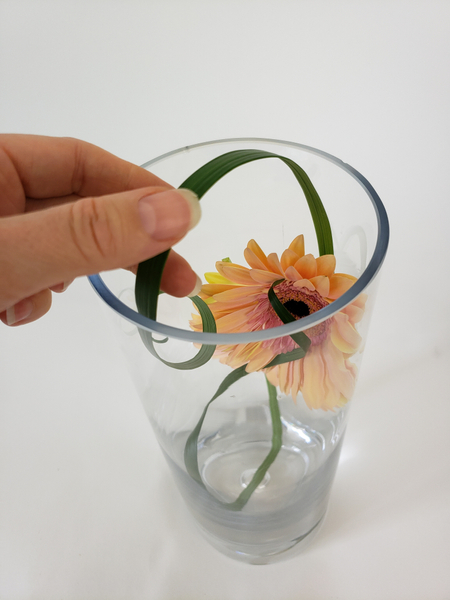 Curl a blade of grass over the container. Again make sure it fits tightly in the container to remain upright and in line with the bottom blade of grass once you fill it with water
Design note: I added curls to my grass so that they almost... almost touch. See the Tutorial below for more detailed instructions on how to curl grass.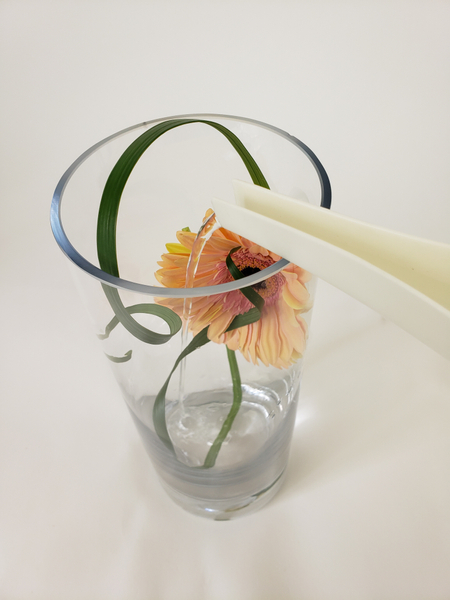 Slowly fill the container with water. If all went well everything should stay perfectly in place.
Sign up for my weekly newsletter
Every week I add a new design with related tutorials. Be sure to subscribe to receive an email notification with design inspiration.