My Creative Workbook
Christine de Beer - effortless floral craftsman
Suspending and positioning a Phalaenopsis orchid under water
Flowers naturally float and you will need some kind of sinker to keep them suspended under water. I like to use the tiny corsage magnets. They are heavy for their size and round- so they will not damage the flowers or plant material that I want to sink. If possible I simply tuck the magnet into the flower heads (works particularly well with calla lilies or tulips) but for this design I actually used the magnet to position the orchid exactly where I wanted it.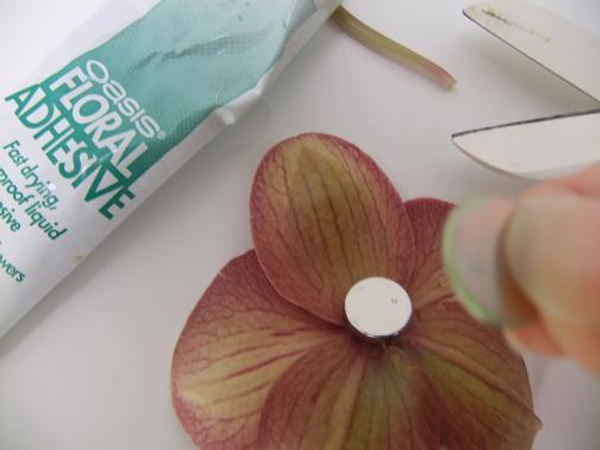 Cut the stem from the flower to create a flat surface. Glue the heavy side of a corsage magnet to the orchid with Oasis Floral Adhesive.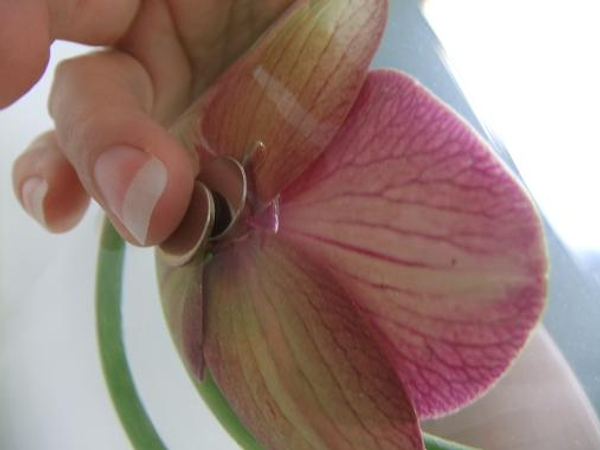 Slide the orchid into the water filled vase. Position the other part of the magnet at the outside of the vase. Position the flower by moving the magnet in the exact position you want it.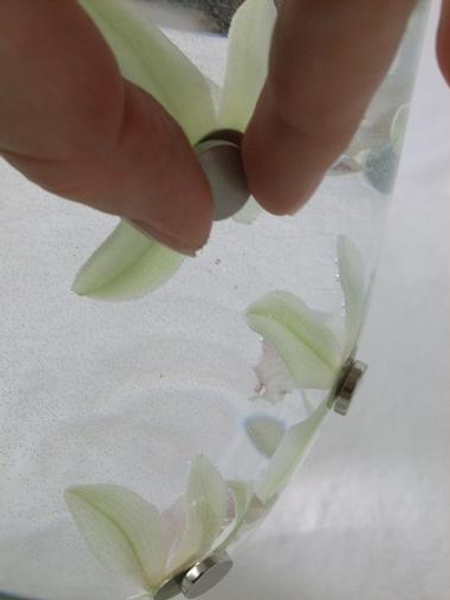 You can use this method to suspend any flower under water.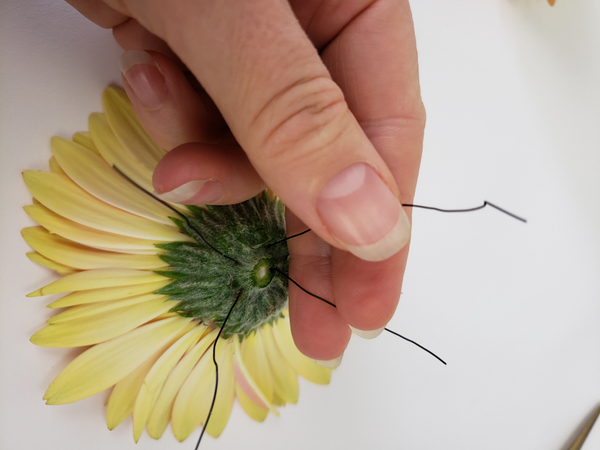 Alternatively you can wire the magnet into position.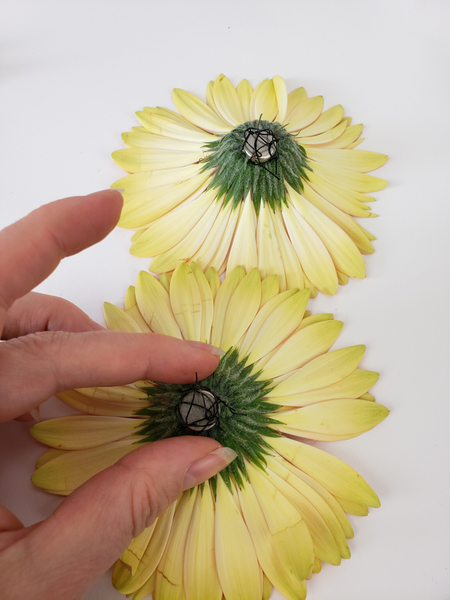 Simply wrap the wire around the magnet to secure.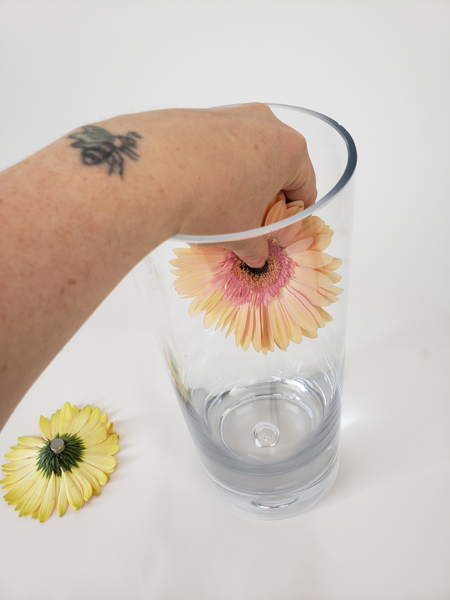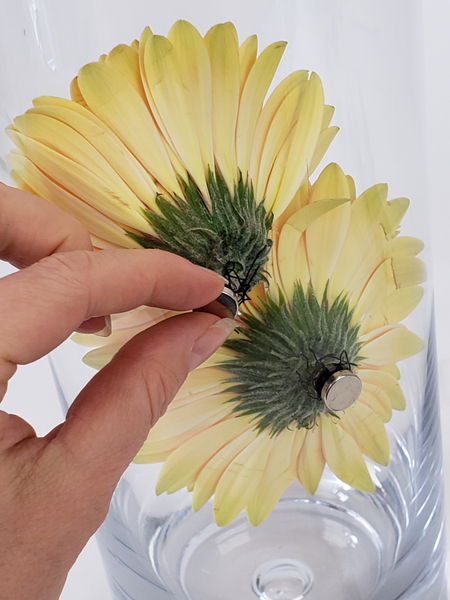 Gently move the flower from the outside by wiggling the magnet.
Sign up for my weekly newsletter
Every week I add a new design with related tutorials. Be sure to subscribe to receive an email notification with design inspiration.