My Creative Workbook
Christine de Beer - effortless floral craftsman
Tangle a wild wide web of Jasmine vine to suspend your flowers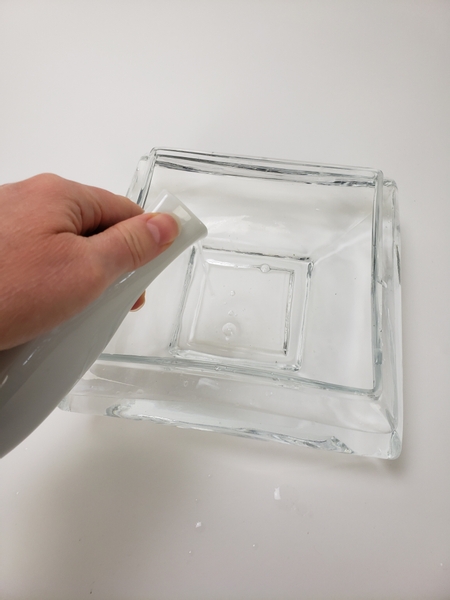 My summer design strategy: the warmer the weather the deeper the water. A vine frog is just the thing! Fill a generous sized container with water.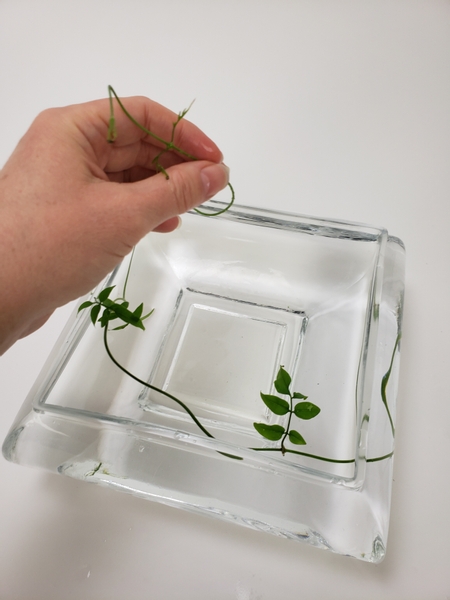 Place a jasmine vine in the container.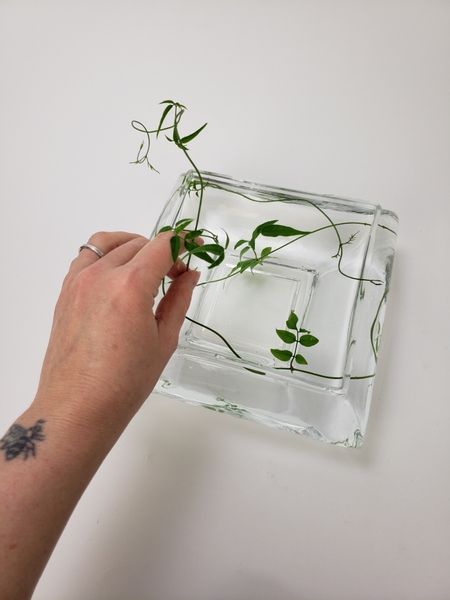 Tangle in a second vine...
Design note: This is a great way to design with fresh vines. The water is deep enough to keep the new growth from wilting and the vine will continue to grow in the water... making it possible for you to use the vine in another design with the new tips now fully conditioned. You might even get roots on the vine!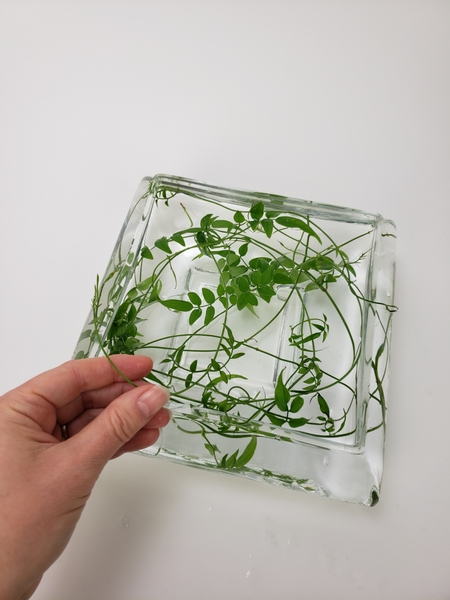 Add the vines in one by one to make sure all the cut stem ends kick firmly against the bottom of the container. The tips can extend over the edge of the container. Also add the vines in so that you have little vine-rafts to suspend your flowers above the water. You can adjust the size of the supports to suit your flowers. Smaller flowers will need a denser support. Heavier flowers might even need an additional support so that it looks like it is floating above the water.
Book readers turn to page 141 where I give you a few more tips about designing and suspending flowers in water. For more information about my book: The Effortless Floral Craftsman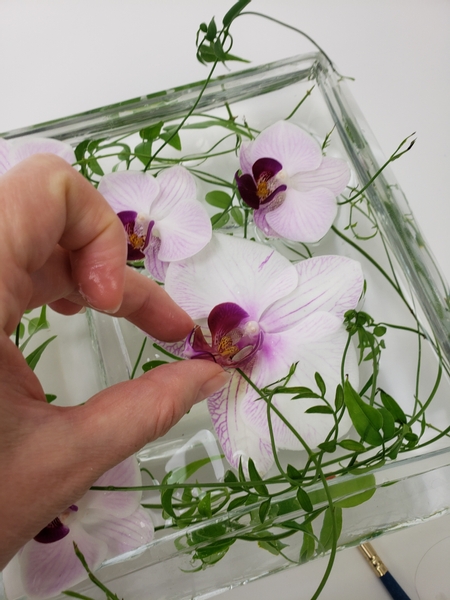 Gently place the flowers on the vine tangle.
... but of course the vine continues to grow and will shift slightly. This week in our email I show you an easy, at a glance way to check whether the support is shifting and you need to adjust the flower to maintain the design. The sign up is below the post if you want to join the conversation (or just say hi... or get a notification the moment the new design is ready for you to view)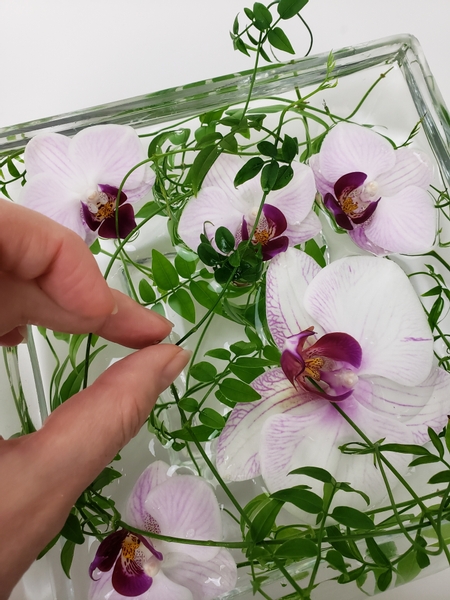 Add in a few more vines to drape over the flowers and some dew drop crystals to finish the design.
Sign up for my weekly newsletter
Every week I add a new design with related tutorials. Be sure to subscribe to receive an email notification with design inspiration.