My Creative Workbook
Christine de Beer - effortless floral craftsman
Tangle a perfect vine around two wreaths for a split armature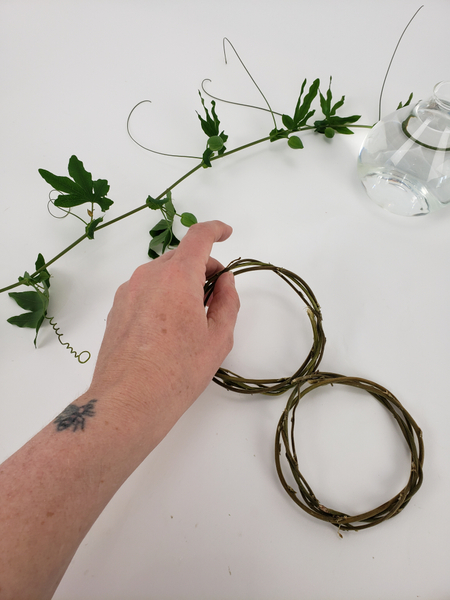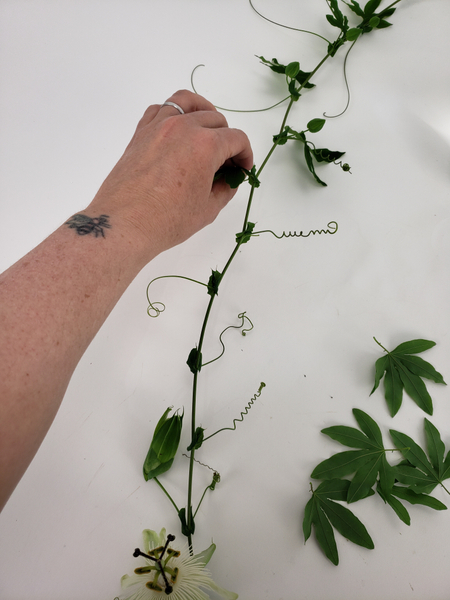 Remove the foliage from a vine.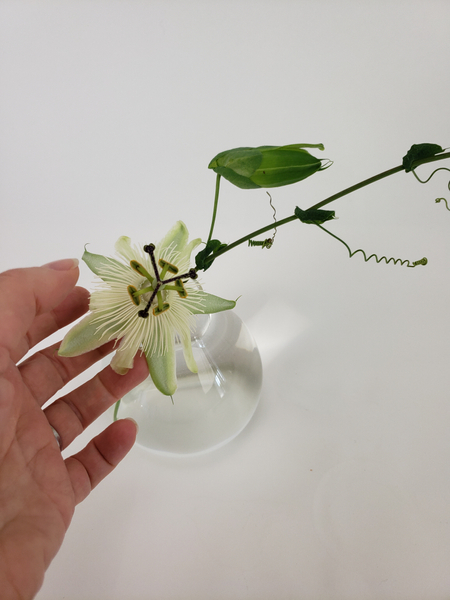 Place the vine in a bud vase filled with water.
This week in my newsletter I talk about removing visual distraction to make your point. Make sure you are signed up so that you can join the conversation.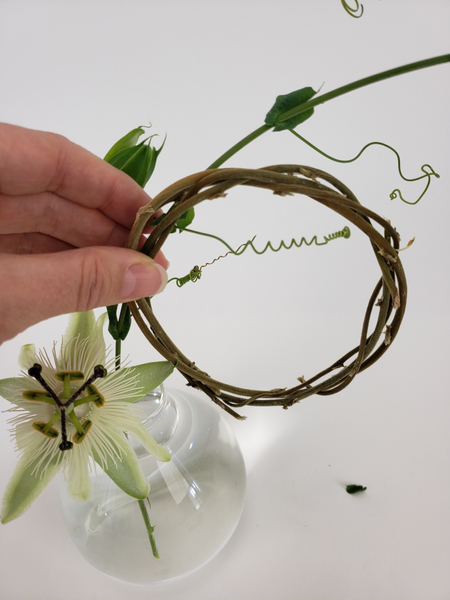 Thread the vine through the first wreath so that it extends to the other side.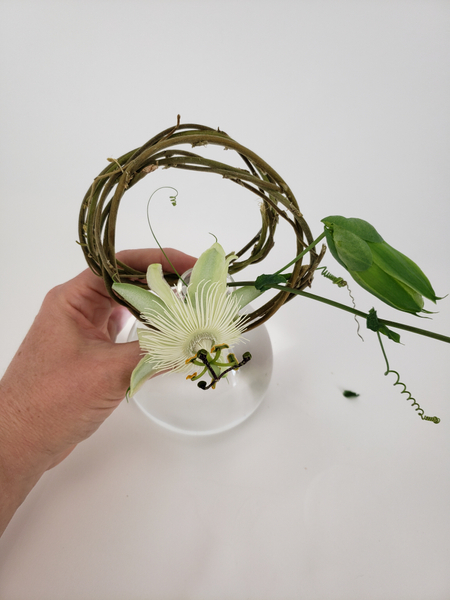 Place the other wreath on the opposite side of the vase.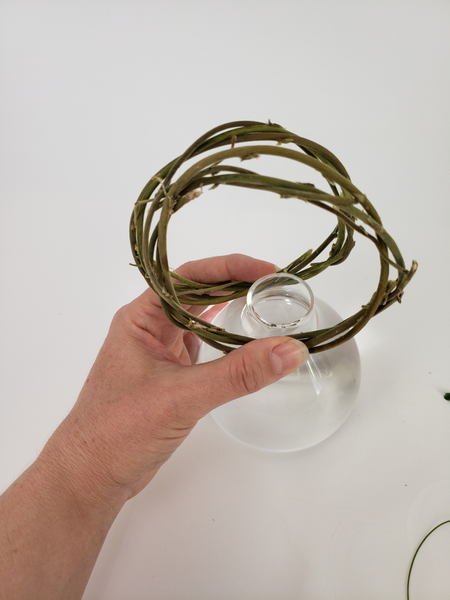 Design note: You are basically making a wreath sandwich... with the vine in the middle.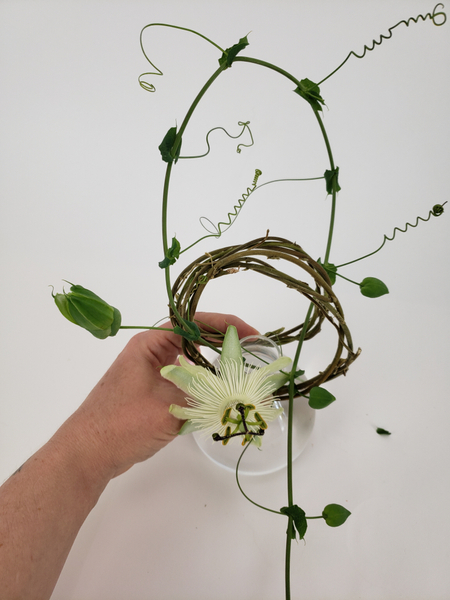 Carefully curve the vine and slip it through both the wreaths...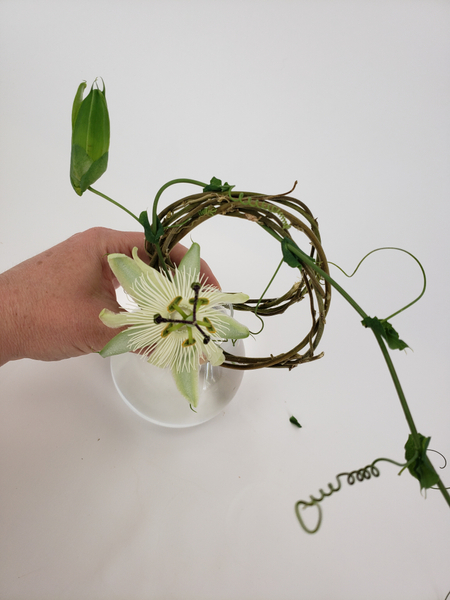 Pull the vine all the way through to wind it around the wreaths...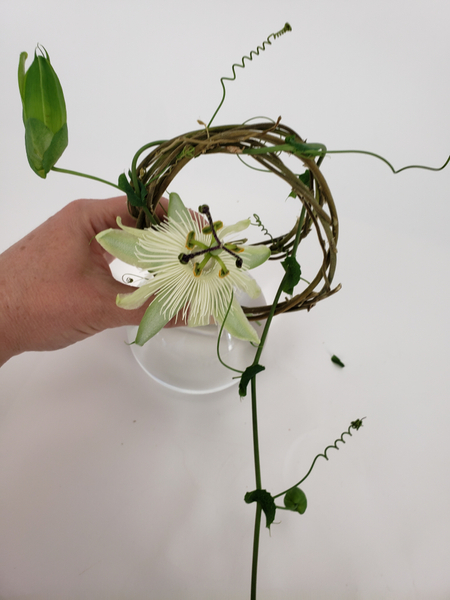 Carefully curve the vine over the wreaths and again wind it through the wreath...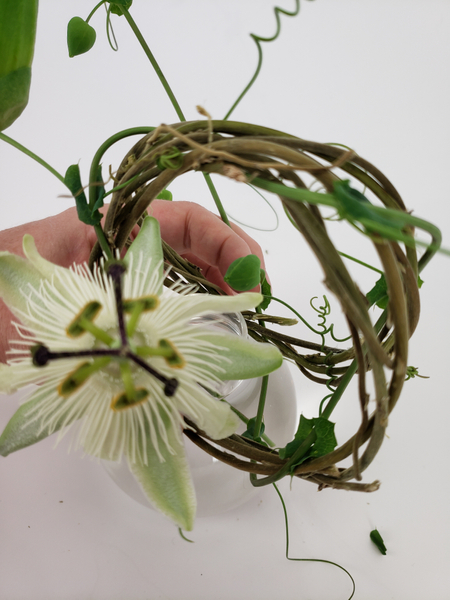 Wind the vine around the opening of the vase...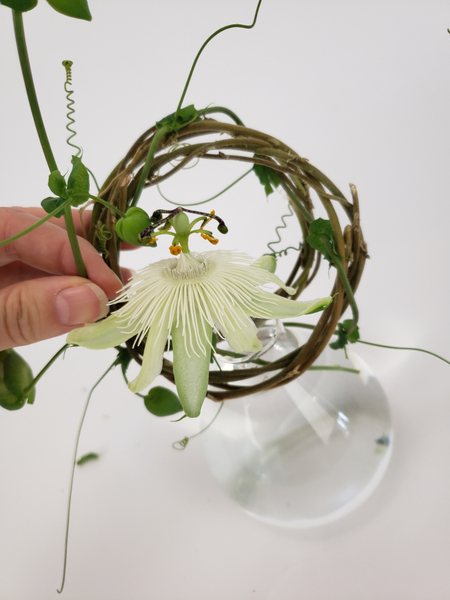 And around the other side so that the wreath rests on the vase and are held in place by the fresh vine.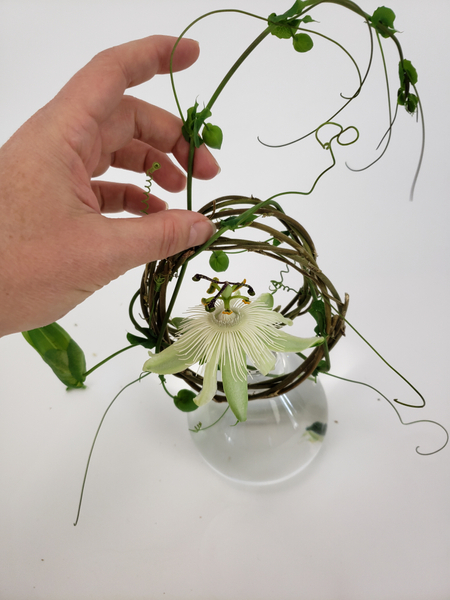 Continue to wind the vine around the two wreaths. Take care not to break off any flower buds or tendrils.
Design note: with any luck this vine will even root... if you keep topping up the water.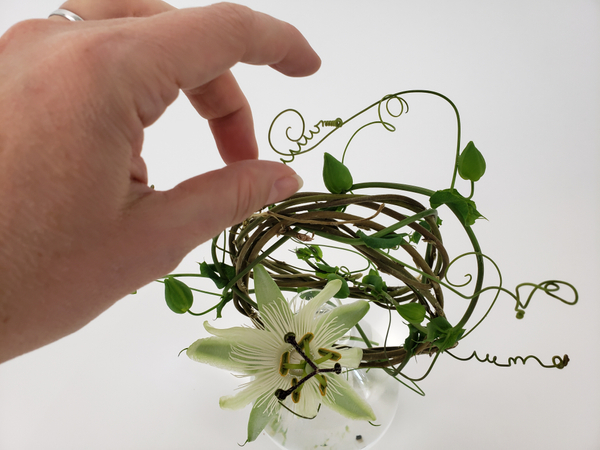 Make sure the tendrils are twirling freely and reposition any tendril so that they look healthy and flourishing.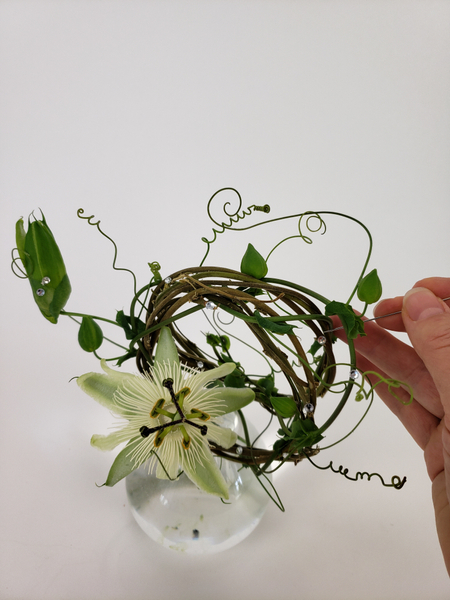 Finish the design with a few dew drop crystals
Book readers: Turn to page 378 for a larger version of this design. Did you notice the floating crystals. On page 379 you can see how I did that.
Sign up for my weekly newsletter
Every week I add a new design with related tutorials. Be sure to subscribe to receive an email notification with design inspiration.