My Creative Workbook
Christine de Beer - effortless floral craftsman
Peg a wreath to the edge of a container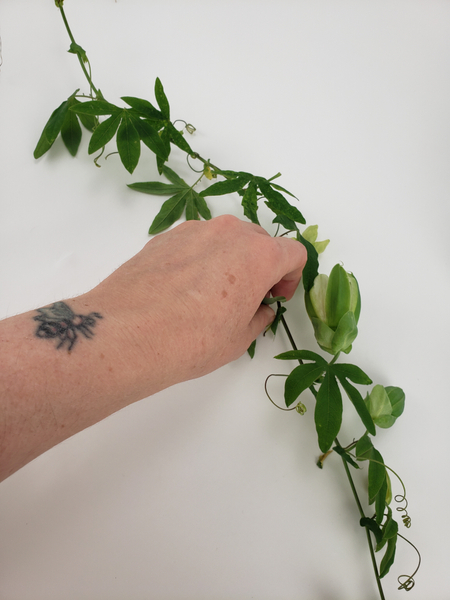 Remove the foliage from a vine...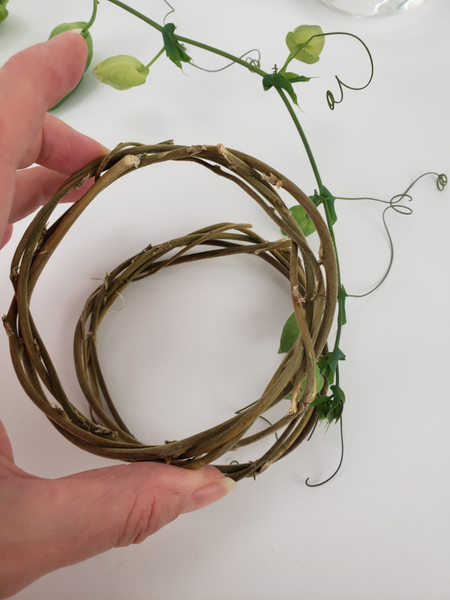 Place the vine tip between two small wreaths
If you want to weave your own wreaths look below for the detailed Tutorial.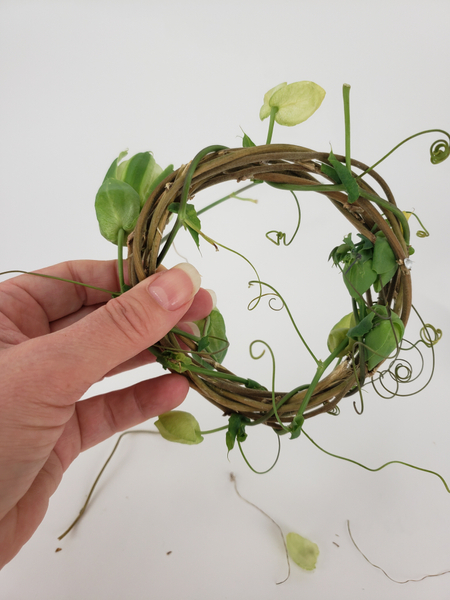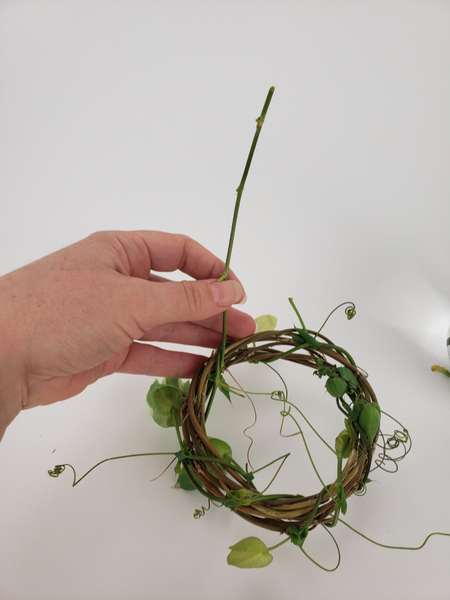 Leaving just enough stem end to tuck into the vase so that the vine remains hydrated.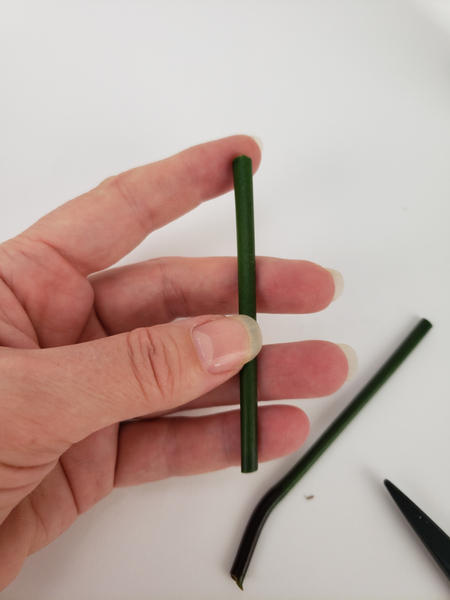 Cut a sturdy fresh twig for pinning the wreath into place.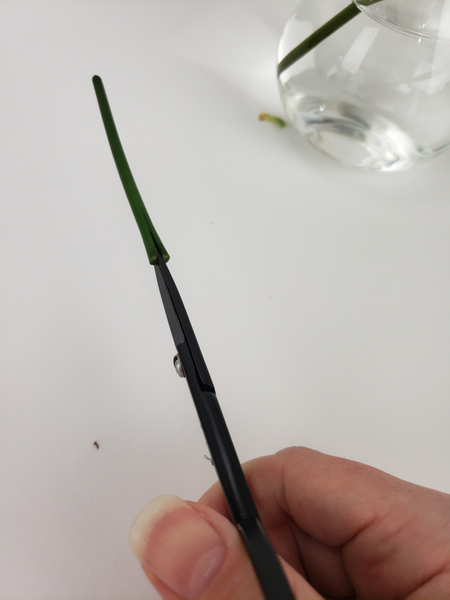 Cut into the twig from one side...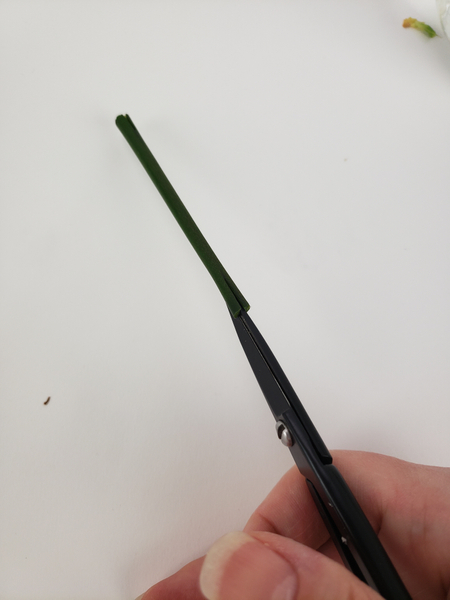 Flip the twig over and cut another slit into the other side.
This week on my notification newsletter email I discuss a few tricks and ideas for how to keep this twig from splitting. Make sure you are signed up. I share a tip every week about the idea so that you can reply to the email if you have any questions. These tips are only available in the emails though. The sign up is below this post.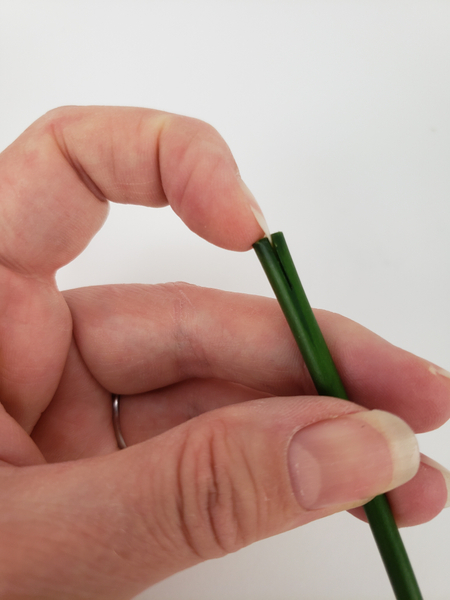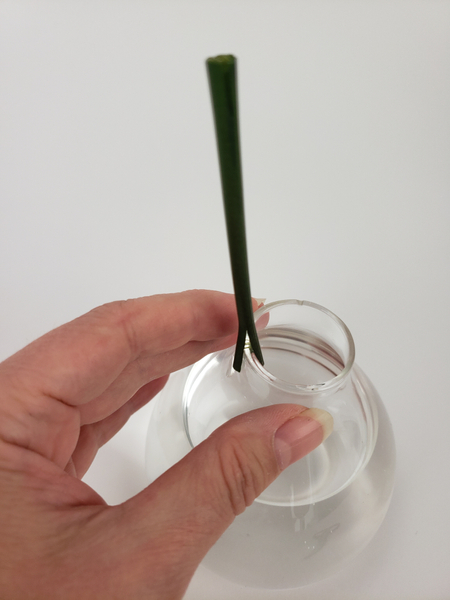 And slip it over the rim of a container.
This is where the newsletter tips really cut down on frustration.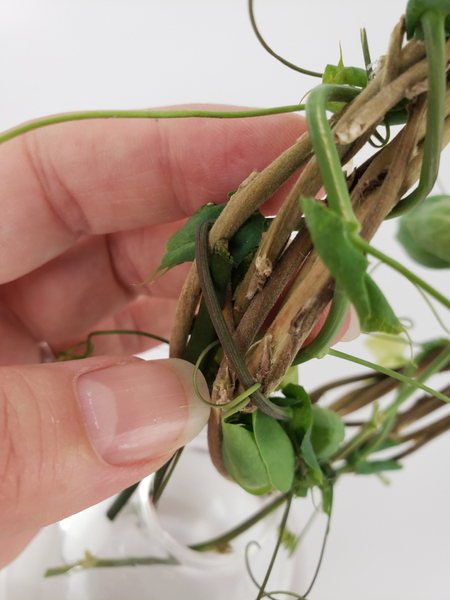 Set the vine over the container... and peg the top slit cut in the twig over a twig in the wreath.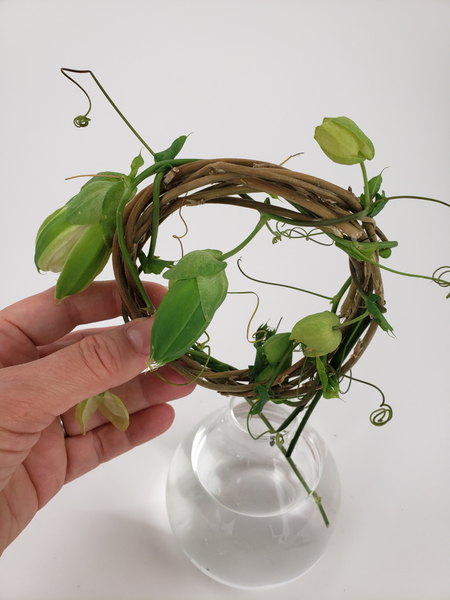 Creating a fun table top wreath armature for you to design with.
So far the design Tutorial is very similar to the one I shared in August. See the link below. But here is the variation...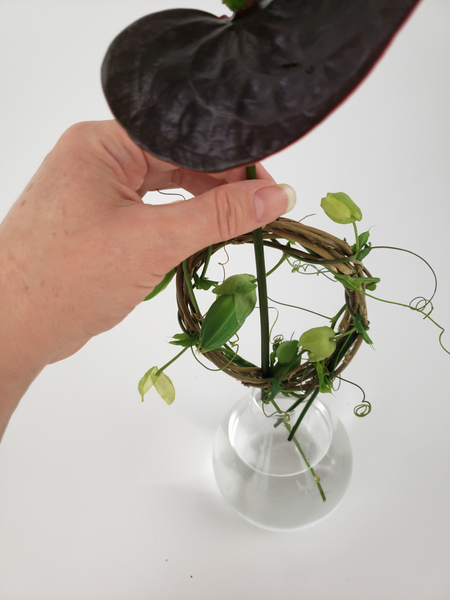 Place a heavy anthurium stem between the two wreaths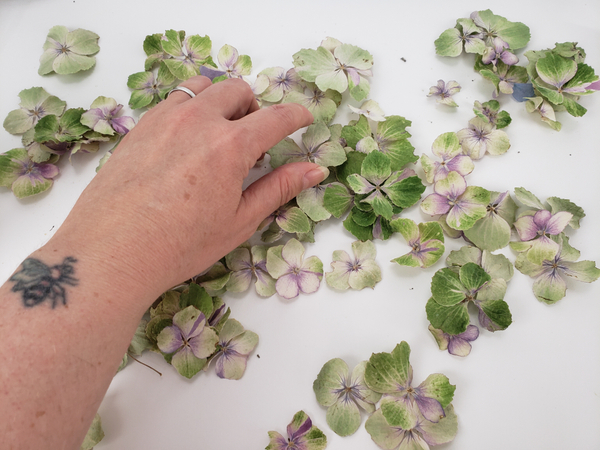 For the wreath decorations I glued in some dried hydrangeas
I usually divide my flowers that I want to dry into batches so that I can use the different techniques on all of them. See the Tutorial below for how I dry them in the microwave, pressed in a book or naturally. If you want more (a lot more) ideas for preserving flowers turn to page 110 of my book.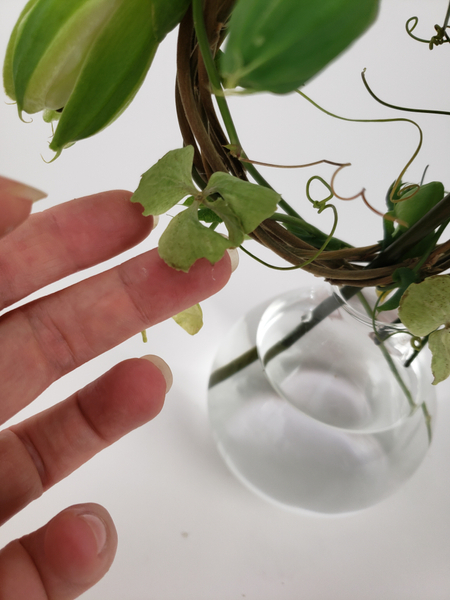 Glue in the flowers and fluff out all the tendrils to finish up the design.
Sign up for my weekly newsletter
Every week I add a new design with related tutorials. Be sure to subscribe to receive an email notification with design inspiration.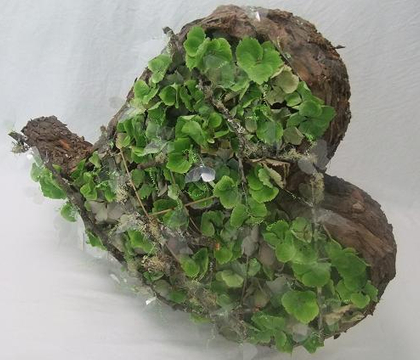 Hydrangea
Hydrangea, when cultivated as a cut flower rather as a plant it is often revered to as Hortensia