My Creative Workbook
Christine de Beer - effortless floral craftsman
Craft a wreath chain to link a few bud vases together
Weaving a twig wreath is without a doubt one of my foundation techniques- I can't craft my work without it! You can read more about my foundation techniques in my book The Effortless Floral Craftsman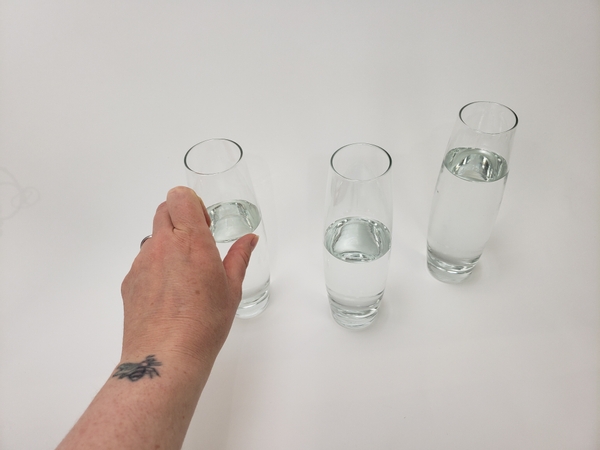 Fill a few bud vases with water and place it on your display surface.
Design note: if you want to move the display remember to place the vases in a tray. Even though the design is linked with the chain it is not bound together.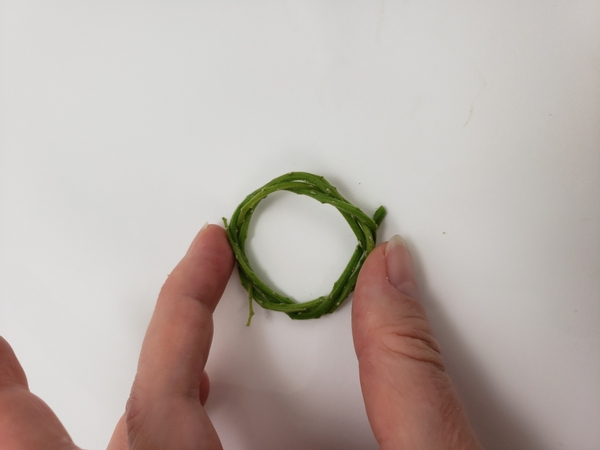 Weave a small wreath from a twig or stem.
I have a lot more information about this in my book. But like... a lot, a lot. To get you started I have also included a wreath weaving Tutorial for you below this post.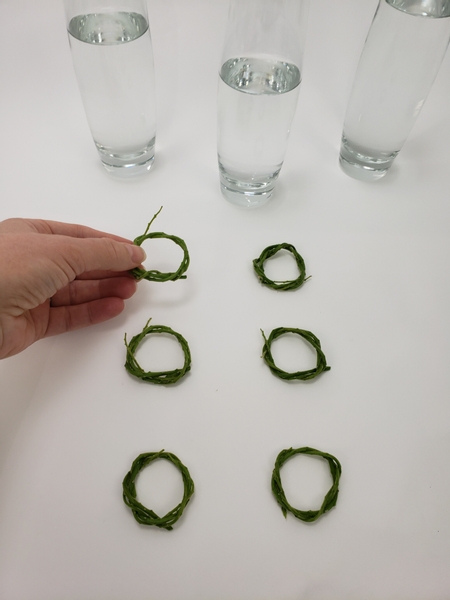 To make it easier start by weaving a few wreaths before linking them.
It is important that all the wreaths are the same size. I discuss how I did that in our email this week. Make sure you are signed up to receive the bonus tip email each Wednesday morning the moment the design is ready for you.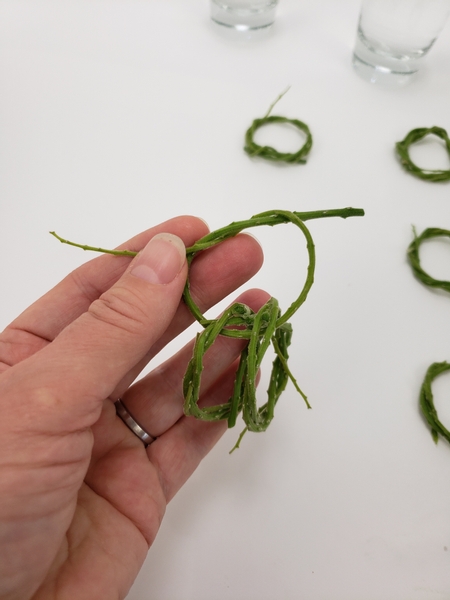 Thread two wreaths on a weaving stem to link them. Secure it by knotting the stem.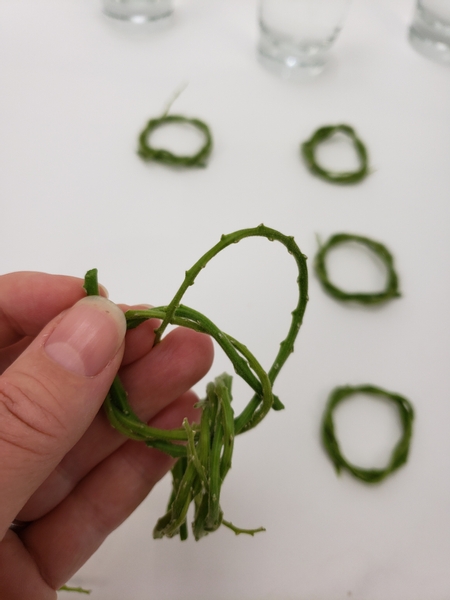 Weave the stems into a wreath...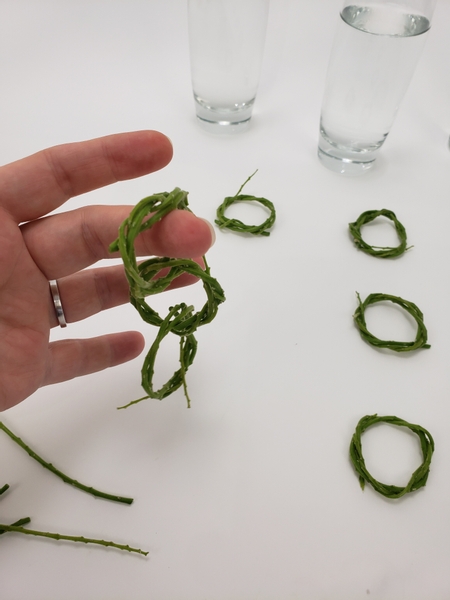 To start crafting a wreath chain.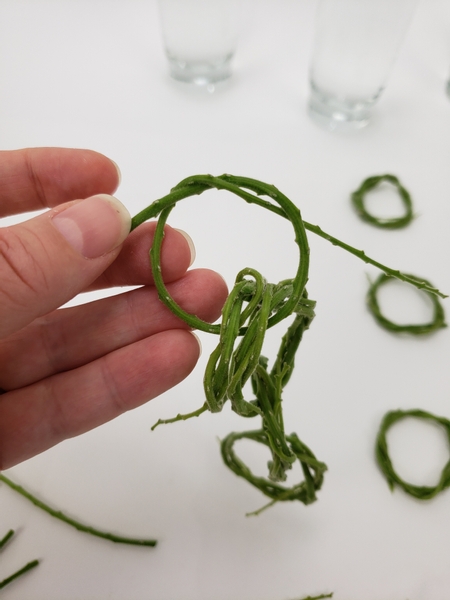 Catch the last wreath in your chain with a weaving stem, add a new wreath and start weaving the weaving stem into a wreath.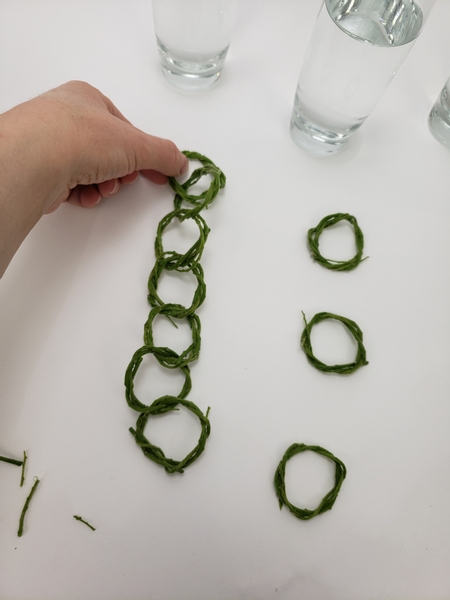 Keep adding wreath links to build up the chain.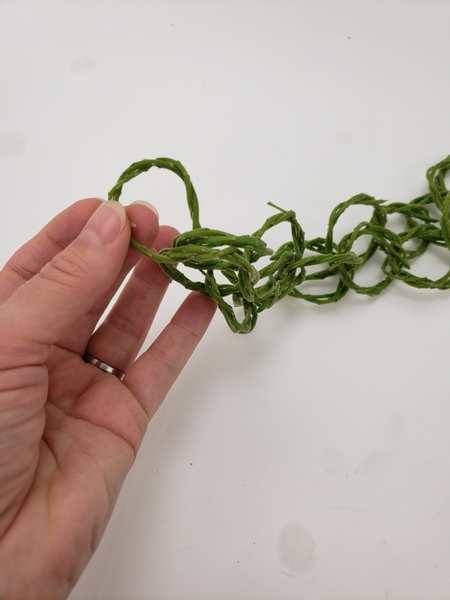 Connect the top wreath link and the bottom wreath link with a new wreath.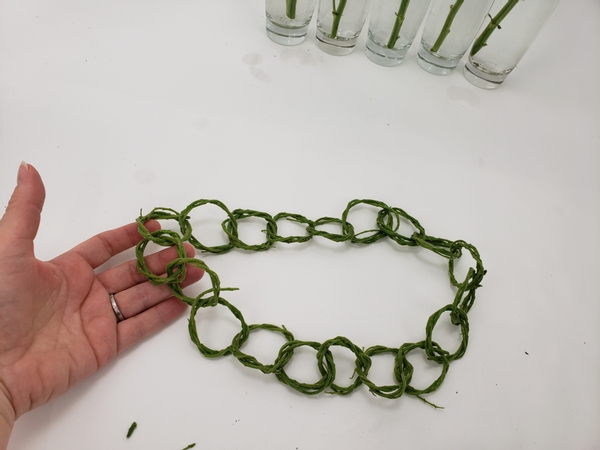 To craft a fun twig wreath for your design.
Design note: here is something that I have learned... do not be too perfect in your crafting. I used to work unbelievably hard to get everything just right only to have my work look shop bought. I often had to explain when I say here is my "basket design" I don't mean here is a basket and I placed a design in it I mean here is a basket that I have designed. Nothing in my work was bought ready made. Frustrating lesson to learn. But I now believe people look for the artist's hand in design work. Don't make it too perfect.
I would love to hear your opinion on this. Do you look for the artists touch in hand made items? You are welcome to reply to our weekly email .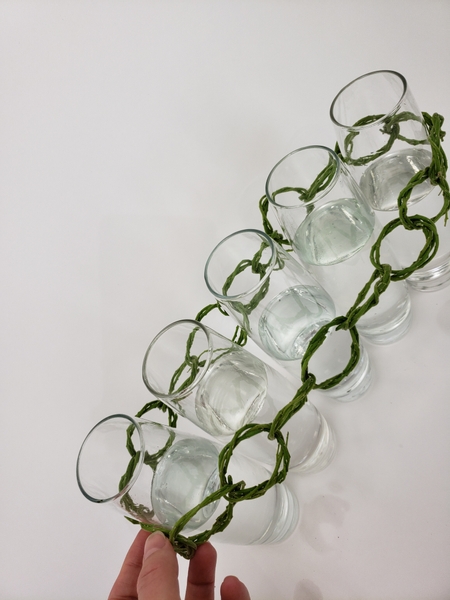 Slip the wreath chain around the bud vases.
I have a bonus tip for you this week on making sure the wreaths stay in place.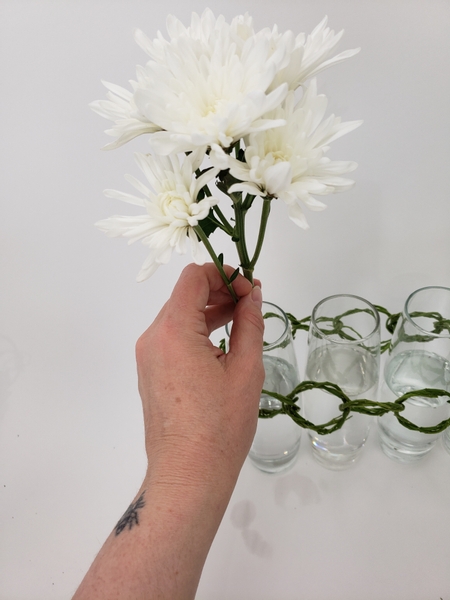 Place the flower stems in the water filled vases.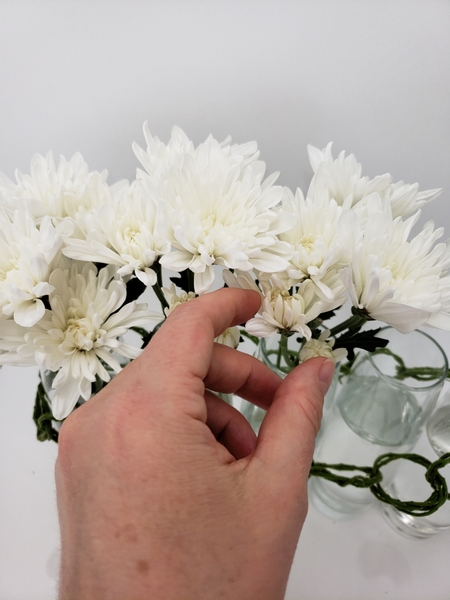 Making sure each flower head is displayed.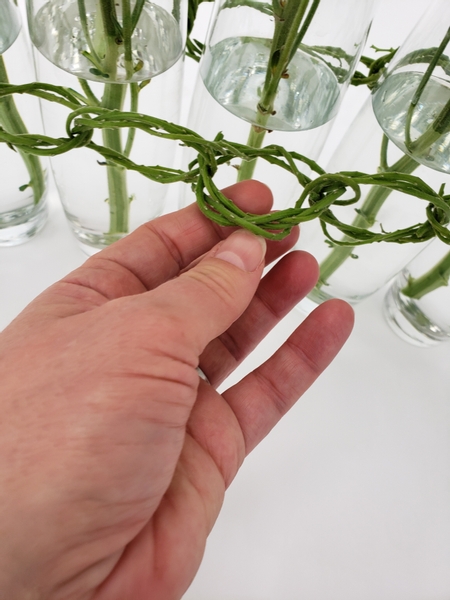 Adjust the vases if needed to keep the chain perfectly level.
Sign up for my weekly newsletter
Every week I add a new design with related tutorials. Be sure to subscribe to receive an email notification with design inspiration.