My Creative Workbook
Christine de Beer - effortless floral craftsman
My article and red net flower girl basket design featured in the in the Red! issue of
DIY Weddings Magazine

Creating drama on a budged can be oh so tricky! Normally we associate dramatic designs with lush, luxurious even elaborate use of multitudes of flowers, all of which can be prohibitively expensive. Drawing from colour theory, that desired touch of affordable drama is possible by simply using a dramatic colour, such as red.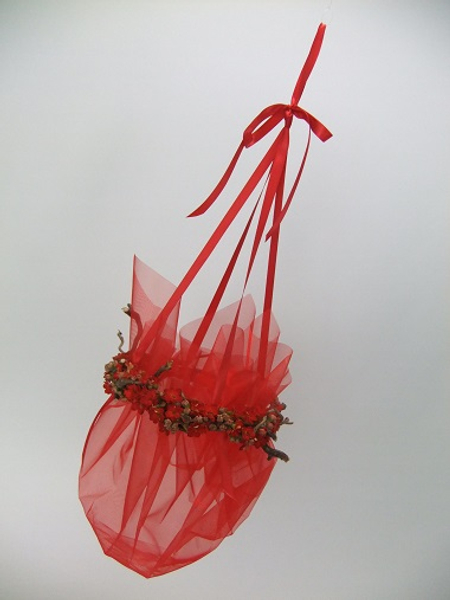 Colour theory is one of the most powerful tools of any designer. Colour can set a mood, send a message, and even inspire emotion.
Any design, no matter how budget friendly or simplistic, can be transformed into a dramatic and unforgettable style statement with the deliberate use of colour

A dramatic design must have a focal point, or emphasized design element. For floral designs, it usually makes sense to highlight the beautiful flowers as focal point. Choosing red flowers will attract the most attention, resulting in a truly dramatic design.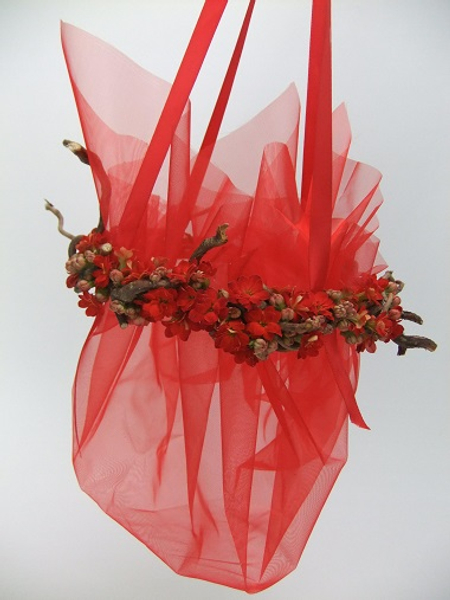 The surroundings and placement should also be considered along with anything you might want to add into the design.
Limit the visual distractions by making sure your most important elements, the flowers, are, and remain, the focal point. There should be a balance between the bold statement element (in this design the red flowers) and the environment. Again, colour theory comes to the rescue.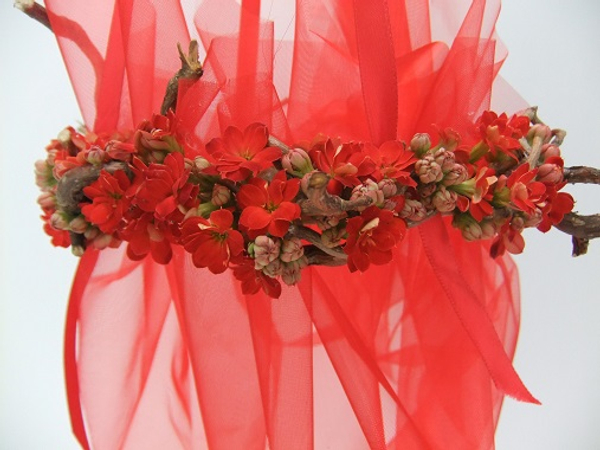 The ratio of colours must be considered when adding other, non-focal, design elements
Ensure that the dominant colour constitutes 60% of the design, and limit secondary colours to 30% with only 10% as accent colours.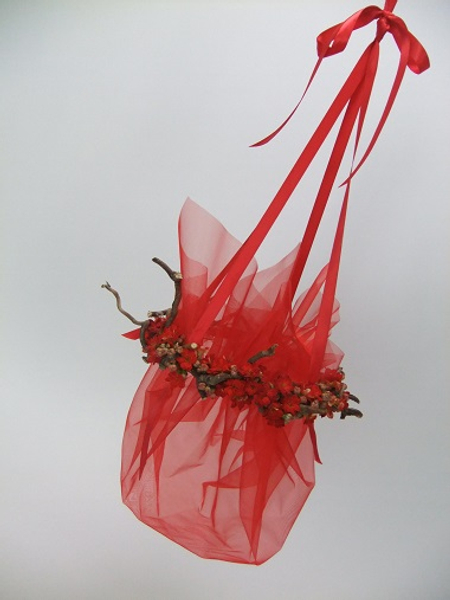 Keep in mind that the tiny bit of accent colour will attract the most attention.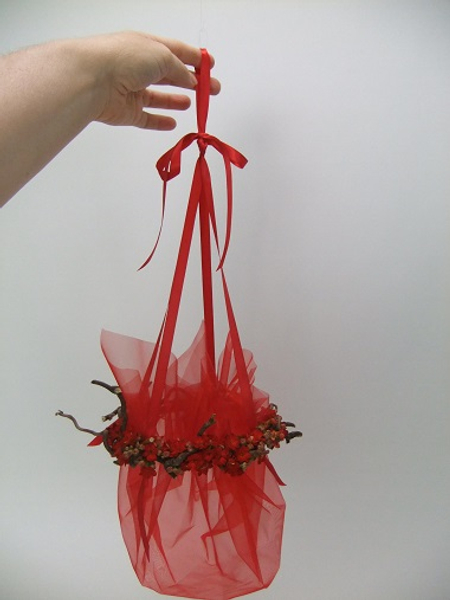 Red has always been interpreted as a passionate, energizing, warm and vibrant colour that grabs the attention without even trying
Placing a monochromatic red design in an all-white space is not only dramatic but also seen as luxurious, and will make every flower stand out against its surroundings.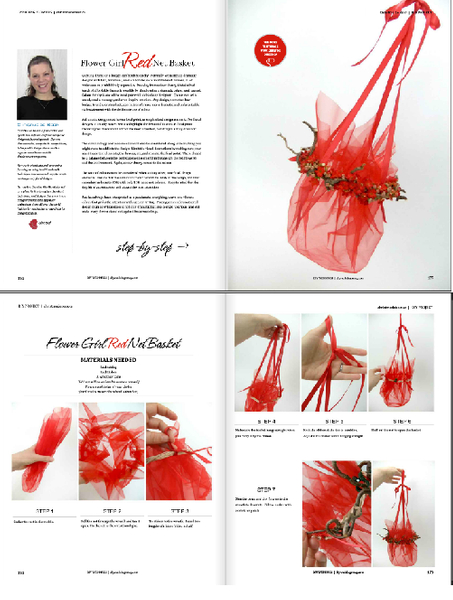 Thank you DIY Weddings Magazine for inviting me to be part of your beautiful Red! issue. It is filled with creative inspiration. Have a look at the on-line magazine.
Sign up for my weekly newsletter
Every week I add a new design with related tutorials. Be sure to subscribe to receive an email notification with design inspiration.