My Creative Workbook
Christine de Beer - effortless floral craftsman
Winter white Tulle bridal basket
See the Tutorial below for more detailed instructions on crafting your own baskets.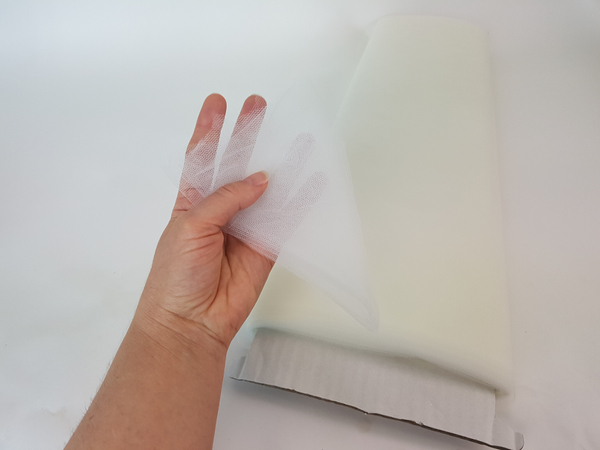 Cut the tulle into a disk slightly bigger than the basket. It's easier to cut the disk if you fold the tulle into quarters and then cut that round.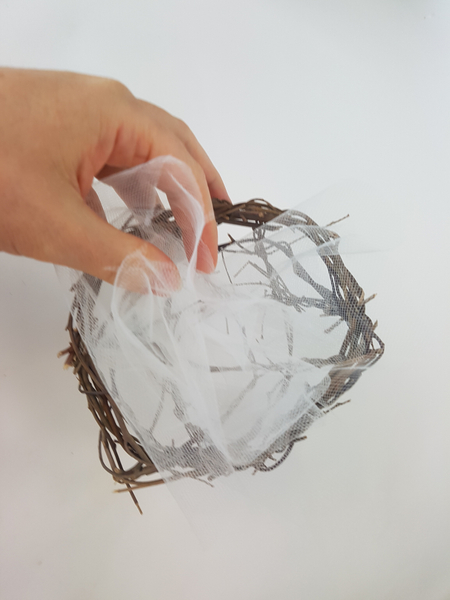 Tuck the tulle into the basket so that it extends slightly over the edge.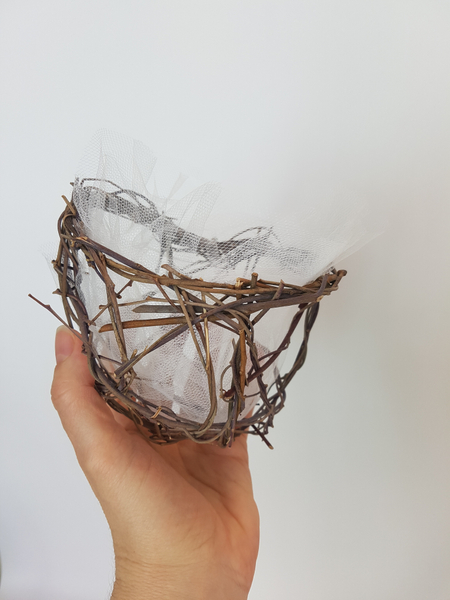 Fluff the tulle open to create a hollow opening for the basket and secure if needed.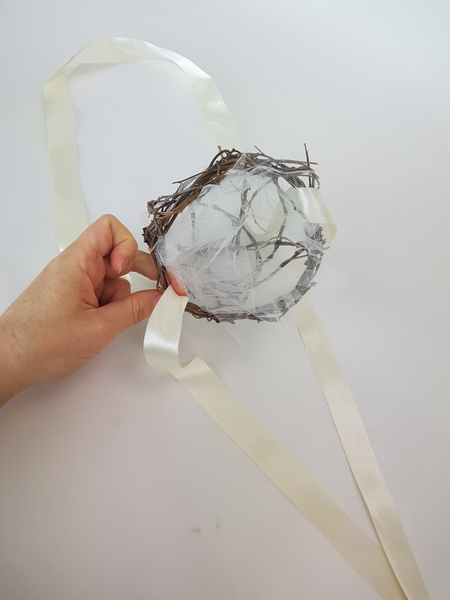 Thread the ribbon through the basket to create a luxurious handle.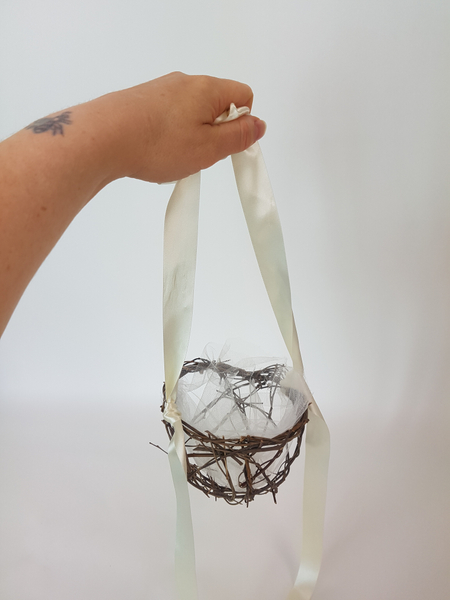 Adjust the ribbon to the length you want the handle to be. Secure the ribbon to the basket with a knot on both sides.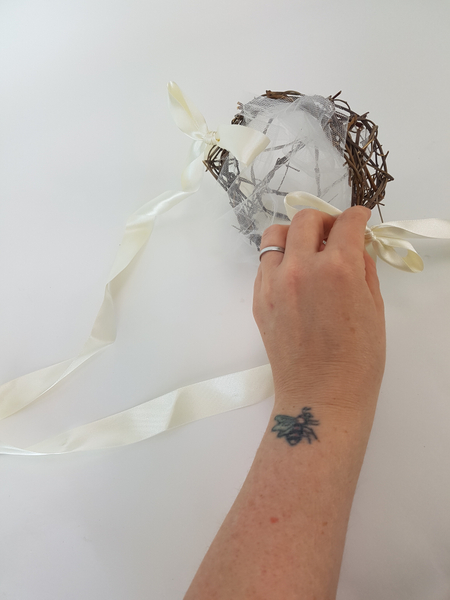 You can let the ribbon ends dangle or tie it into a bow.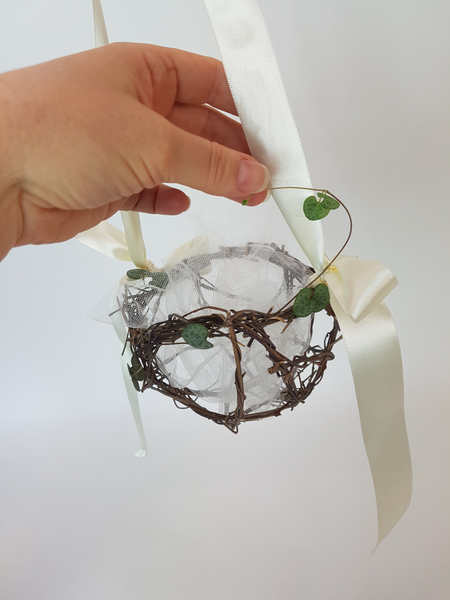 Add the fresh floral material.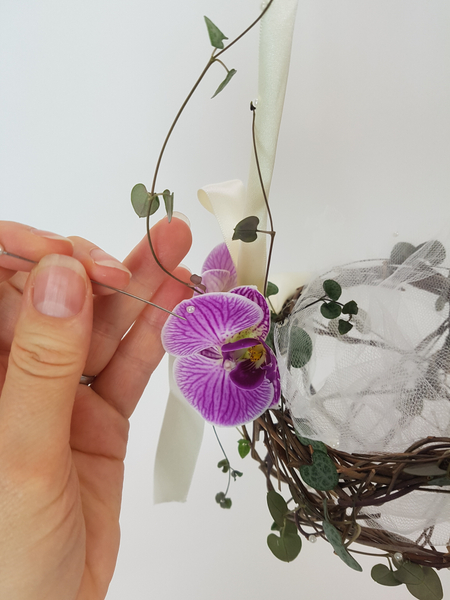 Place fresh flowers in small water tubes to keep them hydrated and add tiny pearls to the design.
See the Tutorial below for more detailed instructions on how to make your own tiny water tubes from drinking straws and how to use a pin to add crystals or pearls.
Sign up for my weekly newsletter
Every week I add a new design with related tutorials. Be sure to subscribe to receive an email notification with design inspiration.