My Creative Workbook
Christine de Beer - effortless floral craftsman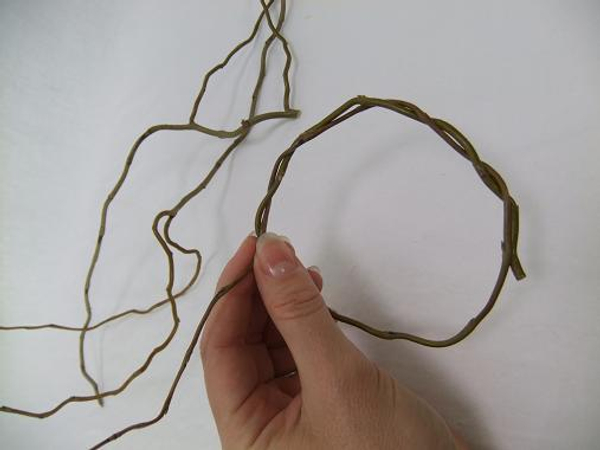 To build up a ball or sphere use soft and flexible willow to weave your first wreath.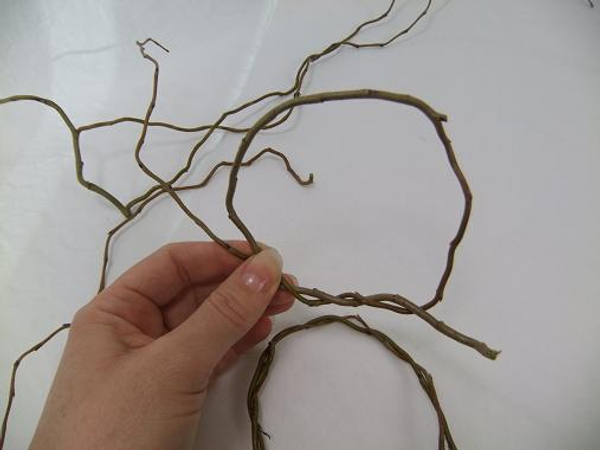 Weave another wreath exactly the same size.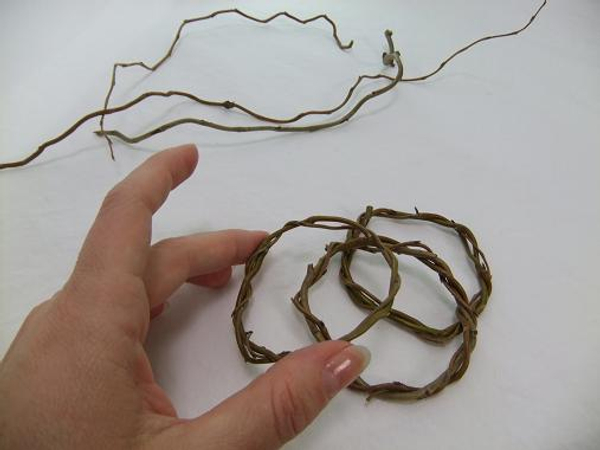 ...and another wreath, again exactly the same size.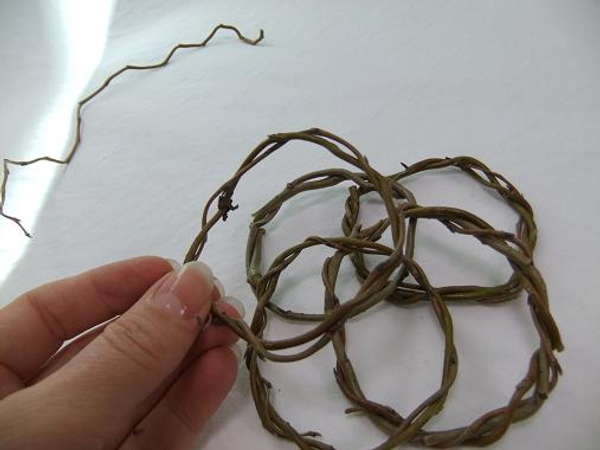 You will need five wreaths for each willow ball.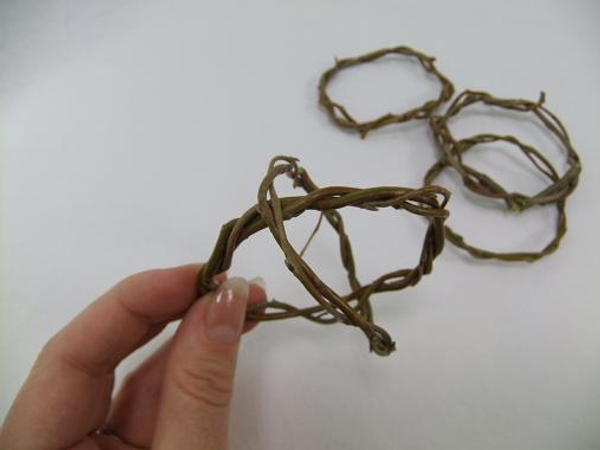 Slip one wreath over a second to start building up the ball shape.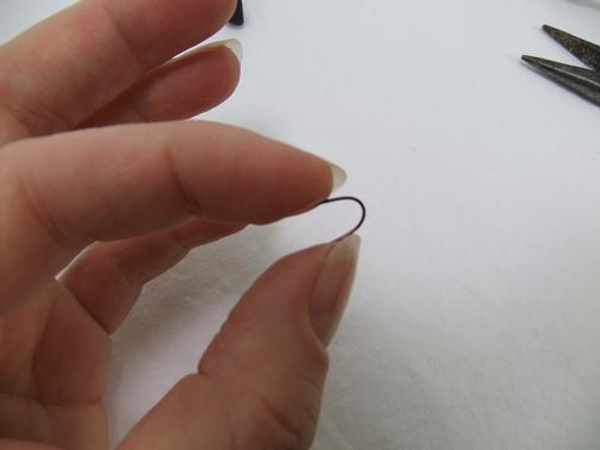 Bend a hairpin out of wire to secure the willow
Slip the hairpin through and around the thickest and willow stems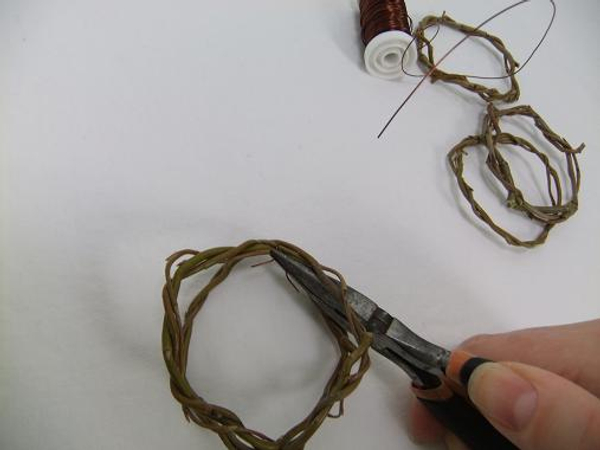 Tighten the wire with your pliers. Remember the willow will dry and shrink so make sure the wire is very tight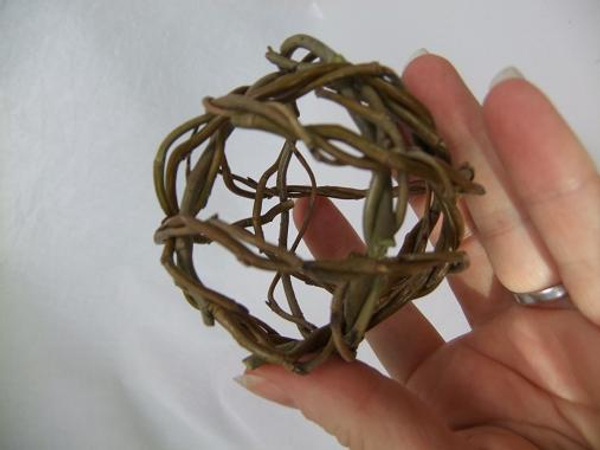 Continue to build up the ball shape by placing the rest of the wreaths over the first two willow wreaths. Secure with wire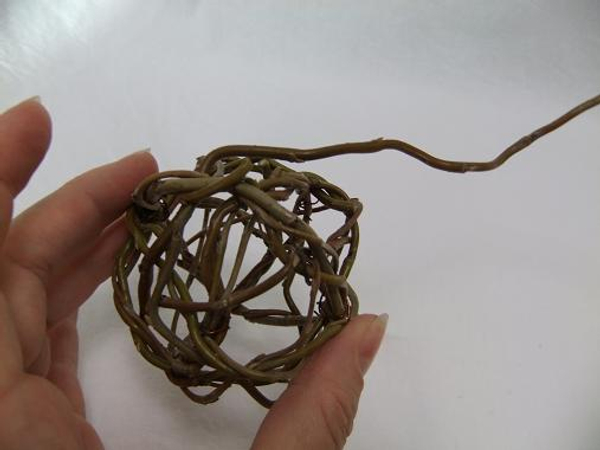 To break up the wreath lines I now weave in long stems of thin, pliable willow. Weave the willow in and out randomly twining it around and around the ball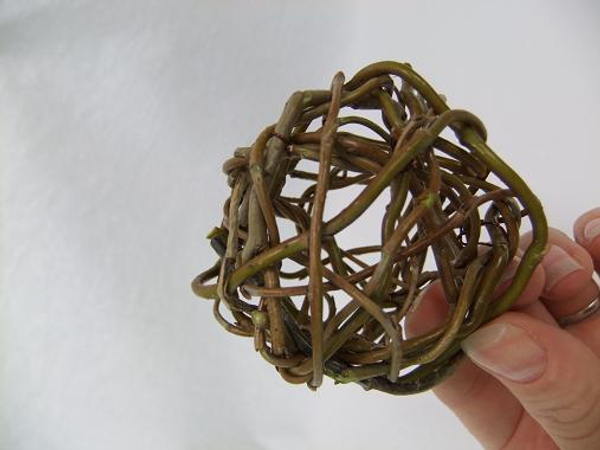 Small willow sphere, all done!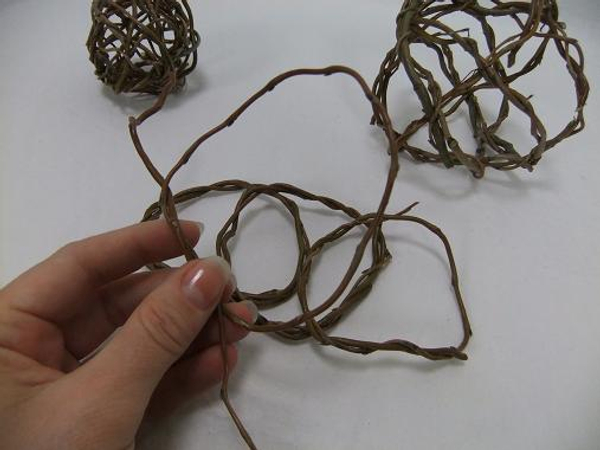 I needed three willow spheres for my drop bridal design. To make a larger ball, simply start by making larger wreaths.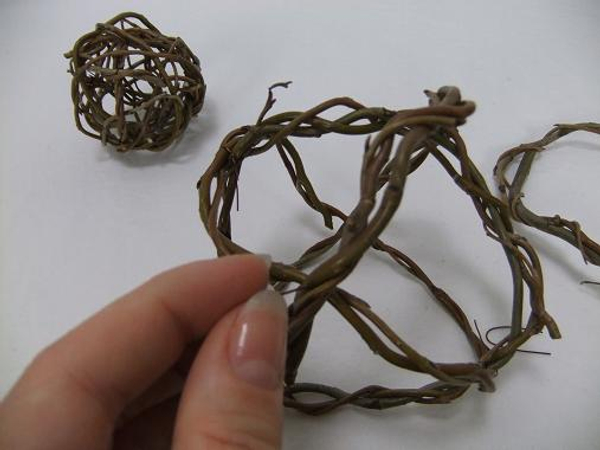 Again, connect the bigger wreaths with wire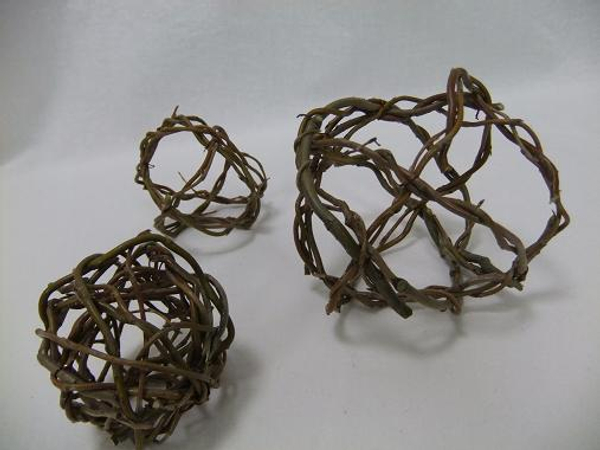 Here you can see the three steps: first connect the wreaths, build up the sphere and then break the wreath lines.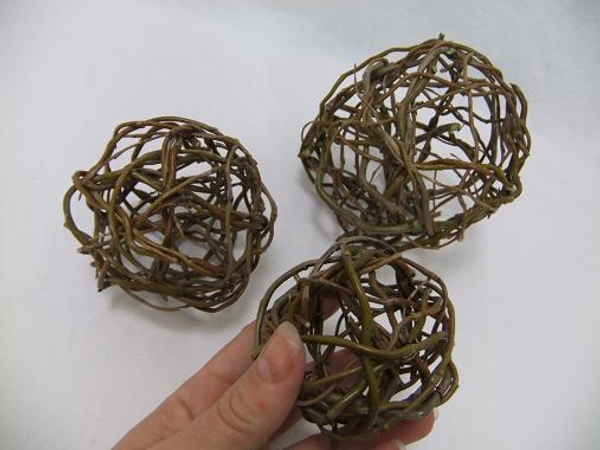 I like the spheres to look a bit "organic" rather than perfect. It shows they are custom made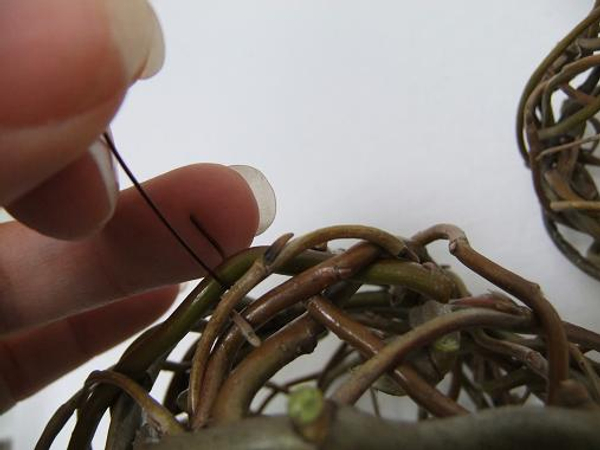 Connect the three tiers. Hook brown wire around the biggest most secure willow twig.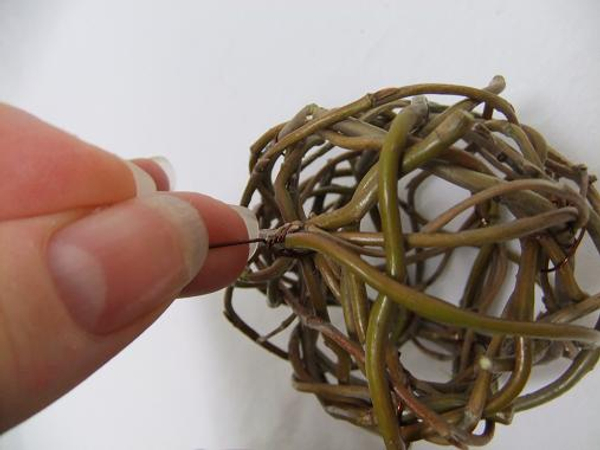 Twist the brown wire to tighten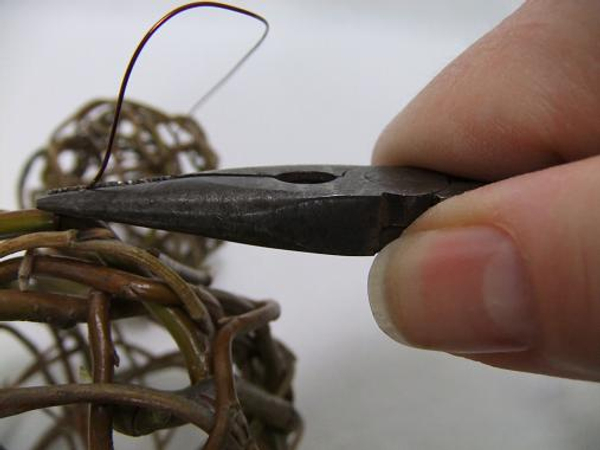 Extend the wire. Secure it to the next willow sphere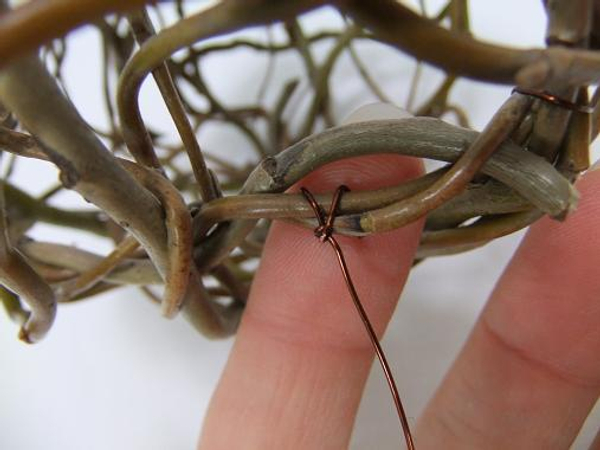 When you use wire in a design that might be handled make sure all the dangerously sharp end pieces point in and lies flat.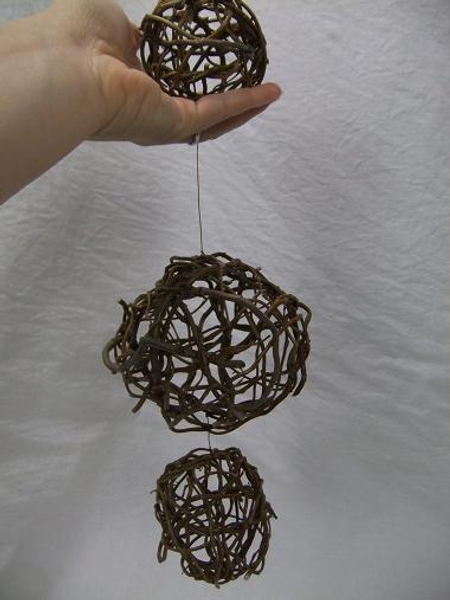 Test to see if the willow spheres hang straight and fits comfortably
Sign up for my weekly newsletter
Every week I add a new design with related tutorials. Be sure to subscribe to receive an email notification with design inspiration.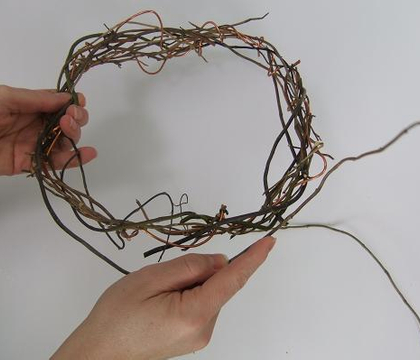 1 November 2011
Weaving a twig wreath
For my design I wanted the wreath to look wind blown so I added a few loosely woven twigs into the weave. I also wanted to emphasize the autumn colours so I added a twirling...