My Creative Workbook
Christine de Beer - effortless floral craftsman
Craft a Spring basket from a wreath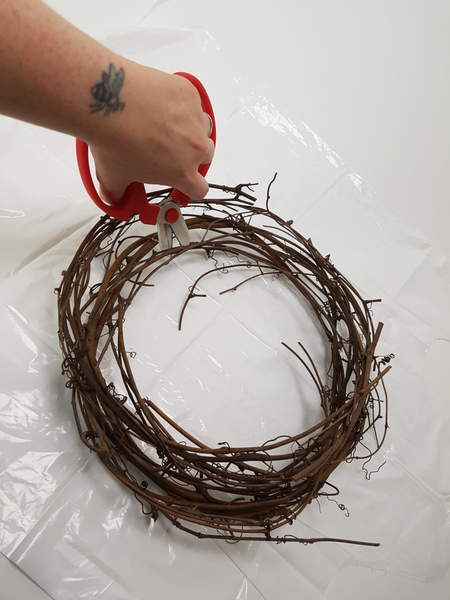 Cut a wreath into sections...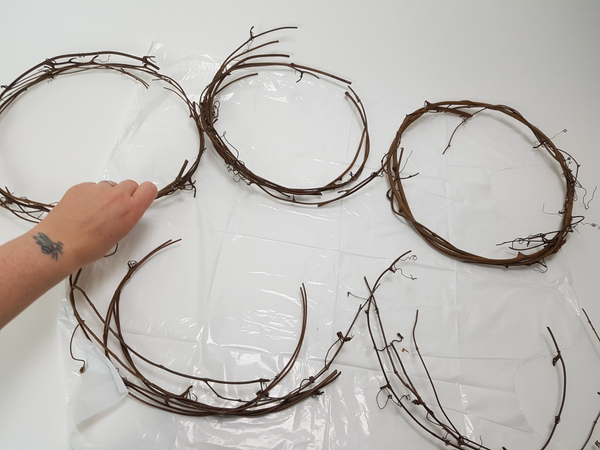 For my design I cut and gathered 5 loops. If you want the gaps to be smaller wire in a few more loops.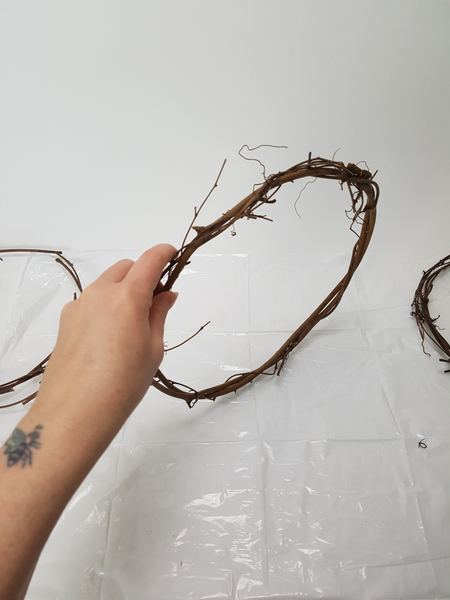 The basket is wired to the sturdiest loop. This will also be the handle.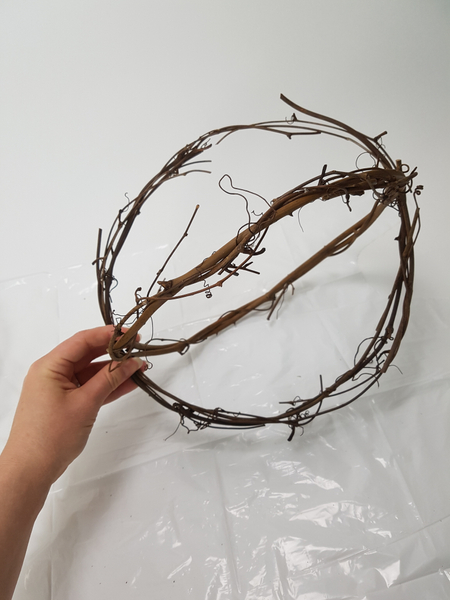 Place the first loop around this sturdy loop.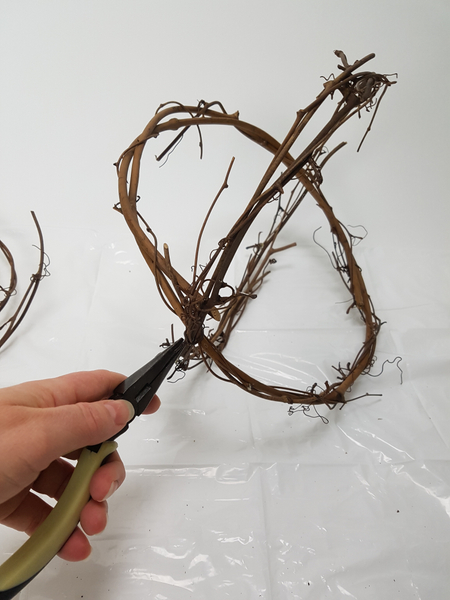 Tie it with wire to secure.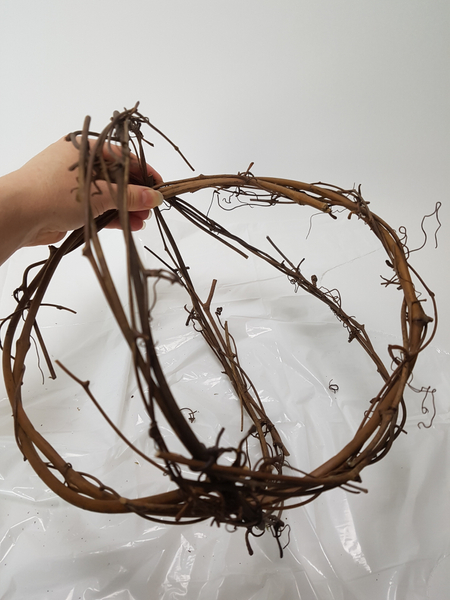 Place the next loop halfway between these loops and wire to secure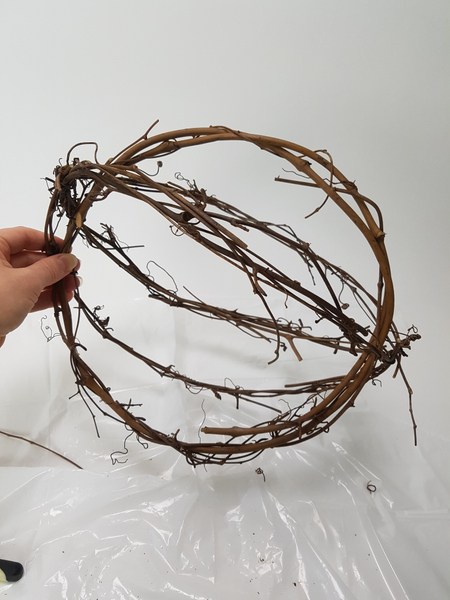 Do the same on the other side to shape the bottom of the basket.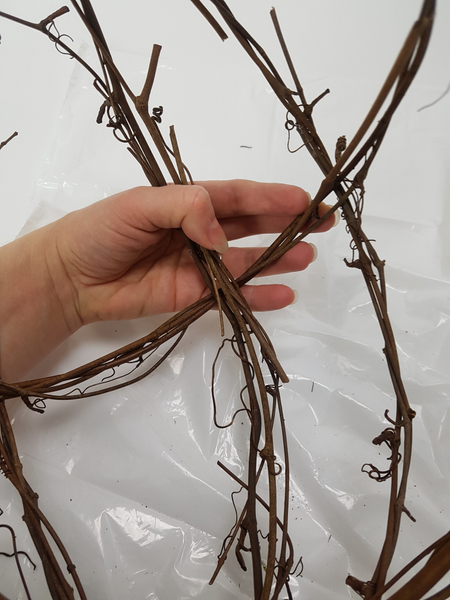 Weave in another loop to cross over all the loops that shape the bottom of the basket, and secure with wire. If you want a basket with smaller gaps in the bottom weave in a few more loops and space it out to create smaller gaps.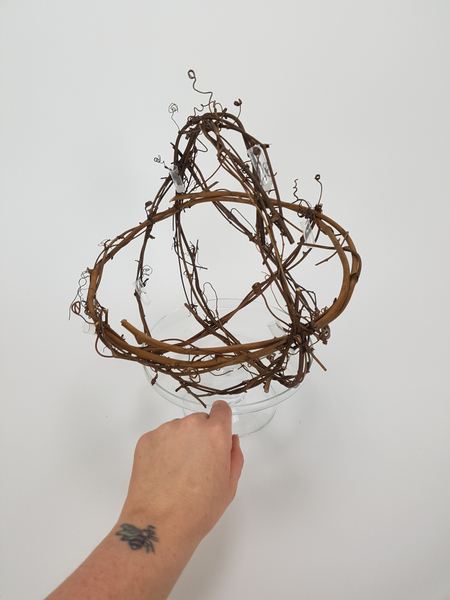 Glue in a few water tubes for the fresh flowers.
I make small water tubes from drinking straws. See the Tutorial below for more detailed instructions.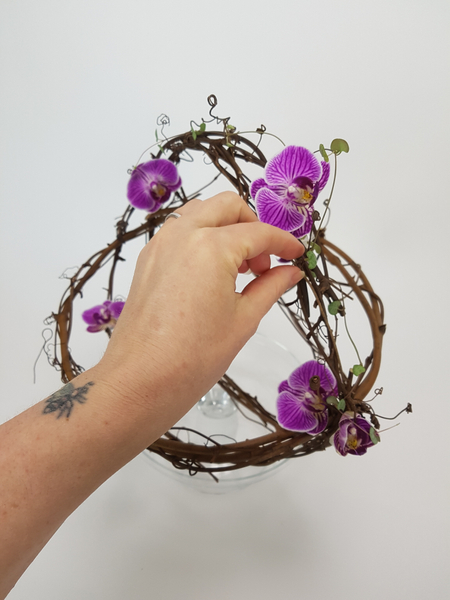 Add the orchids, vines, feathers and crystals.
Sign up for my weekly newsletter
Every week I add a new design with related tutorials. Be sure to subscribe to receive an email notification with design inspiration.