My Creative Workbook
Christine de Beer - effortless floral craftsman
Wire wrap for a shallow container to keep a twig arch armature neatly in place
Book readers turn to page 36 for a whole lot more inspiration when it comes to designing with wire. To get you started I have also linked a Tutorial for making your own bark wire below this post.
For more information about my book: The Effortless Floral Craftsman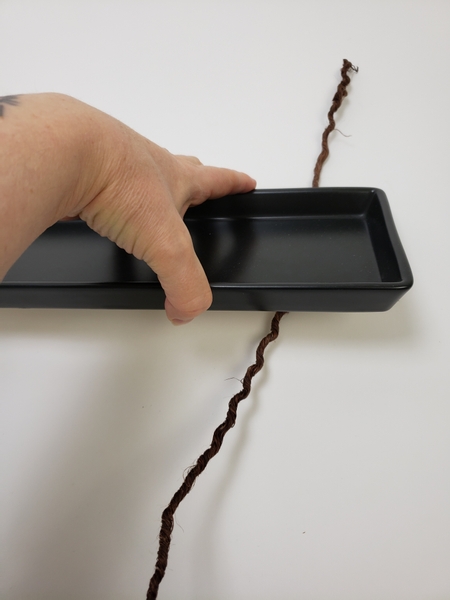 Place a shallow container on your wire.
Design note: You can use any kind of wire. I used this bark wire- there is an additional trick to this so make sure to refer to our email this week for the bonus tip. If you are not yet signed up the subscribe button is below this post.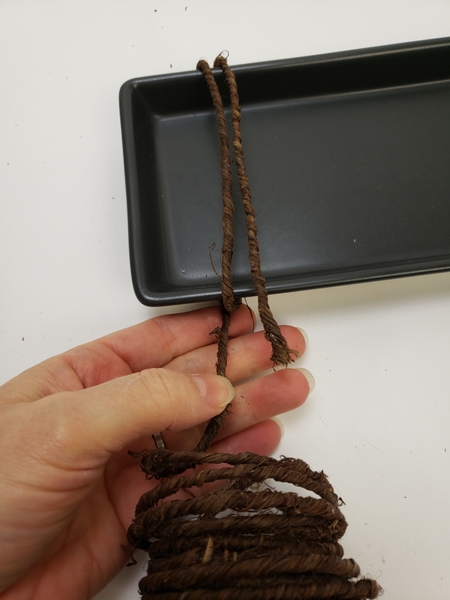 Wrap the wire twice around the container.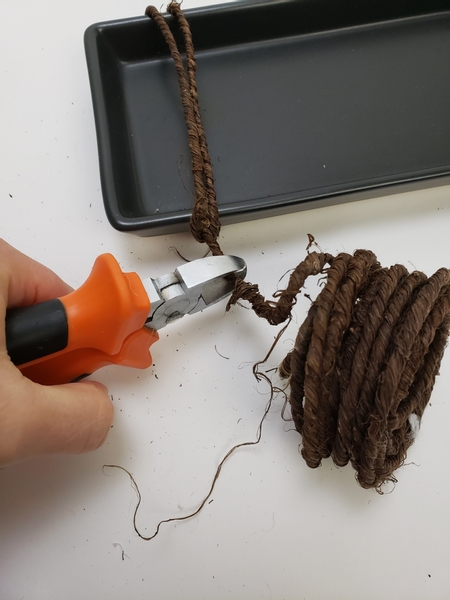 Cut the wire short and twist the ends to secure.
Do the same on the other end.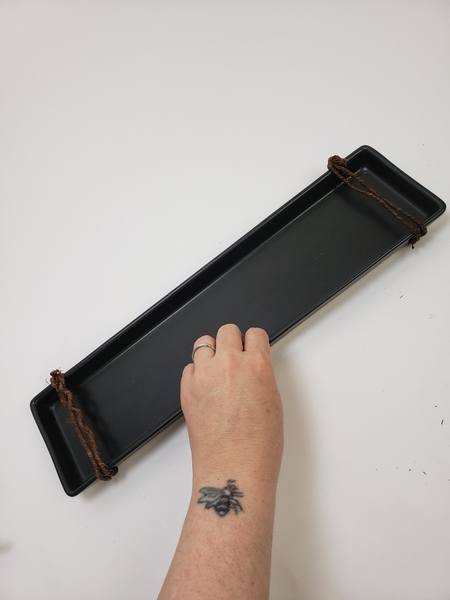 Test the container to make sure it stands without wobbling.
Adjust the wire if needed. I added an explanation on how I adjust the wire in our email because I wanted to explain in a bit more detail.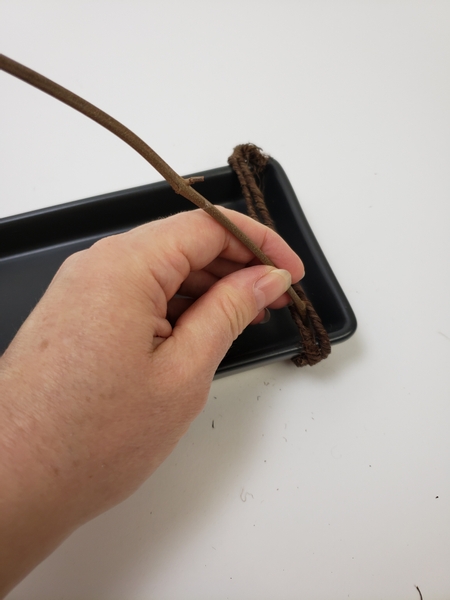 Slip a twig between the two wires so that it stands upright.
Design note: my twigs are cut from an old grape vine wreath. See the Tutorials below for more details.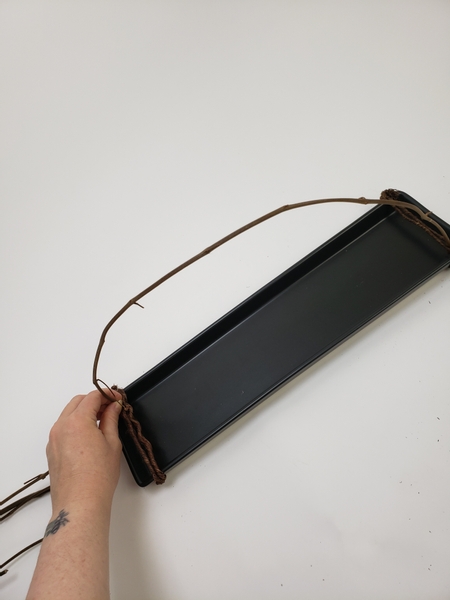 Arch the vine over to the other end and secure it between the wires.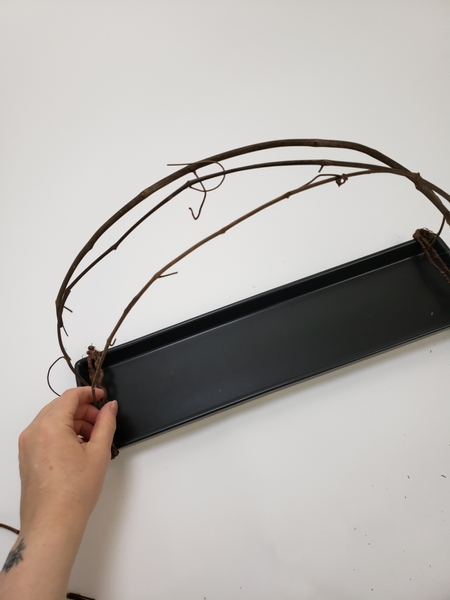 Add in more vines to craft the arch.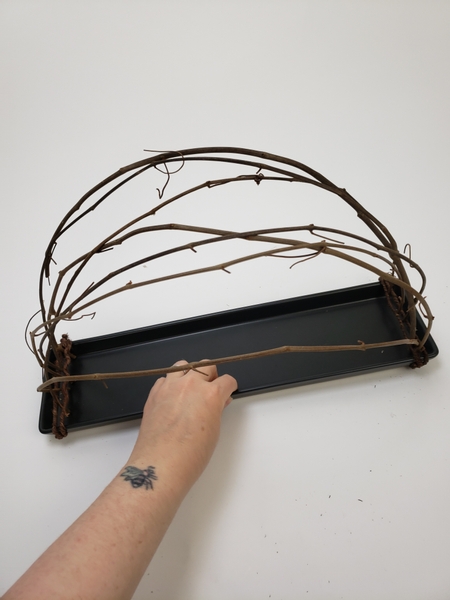 Wiggle the container again to make sure it is still standing flat on the surface.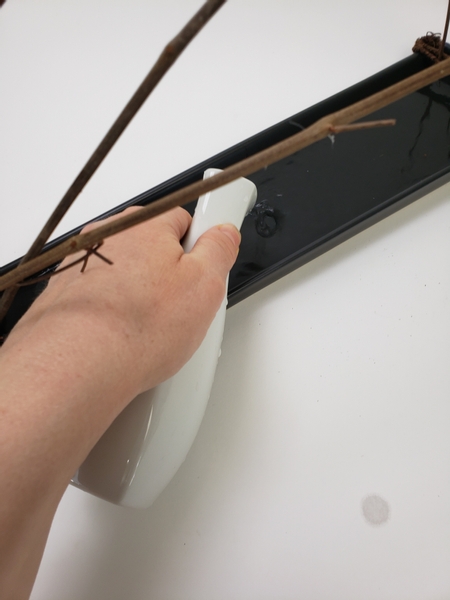 Fill the shallow container with water.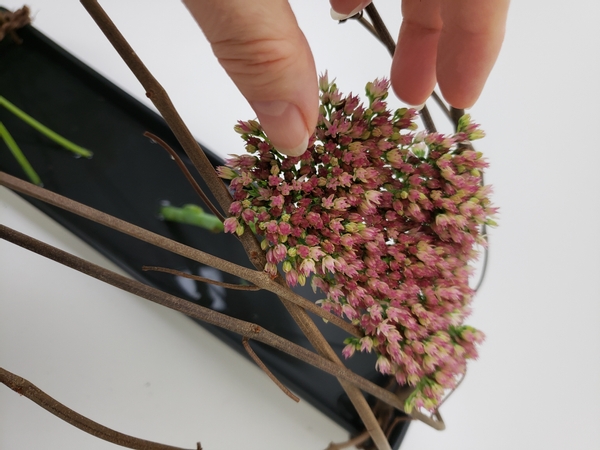 Rest the sedum so that it follows the arch created by the vines. The idea is that it creates a moss filled forest floor for the autumn leaves to fall on.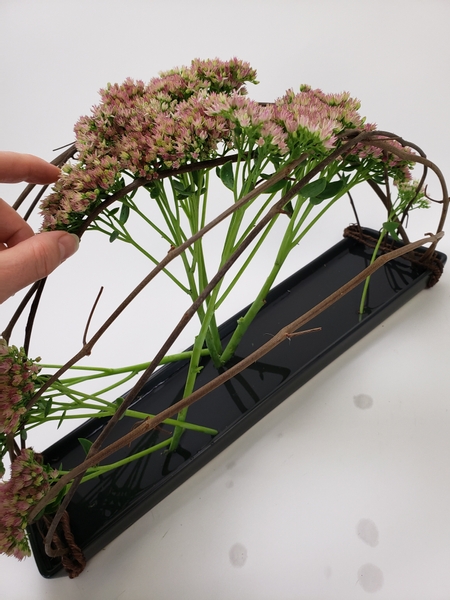 Spread the flowers out so that it is not wedged into awkward positions.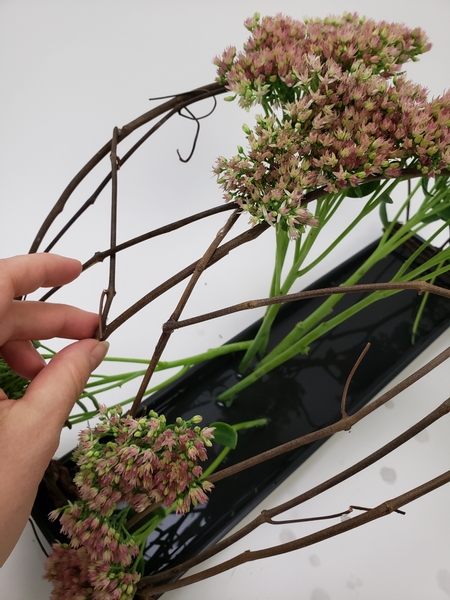 Add in support twigs to break up the larger empty spaces.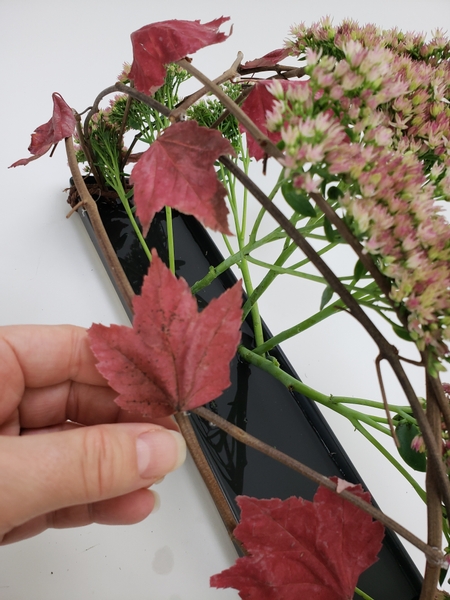 Glue in the leaves to flutter and rest on the vine and a few tendrils that, by contrast, extend out of the arched shape.
Sign up for my weekly newsletter
Every week I add a new design with related tutorials. Be sure to subscribe to receive an email notification with design inspiration.