My Creative Workbook
Christine de Beer - effortless floral craftsman
Mix a bit of potting soil with wood glue to create a firm yet runny mud. This will dry into a very rough and strong texture.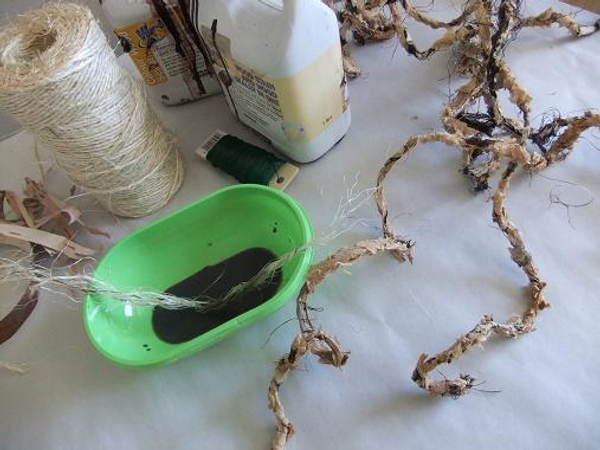 For the rope I gathered a length of wire and sisal together and painted both with dark wood stain. I then twisted the wire to look similar to the passion fruit tendrils and created the hooked shape I required to hang the orchids from. I dipped the entire shape into mud to adhere the sisal over the wire. Next I added bits of paper bark to the rope.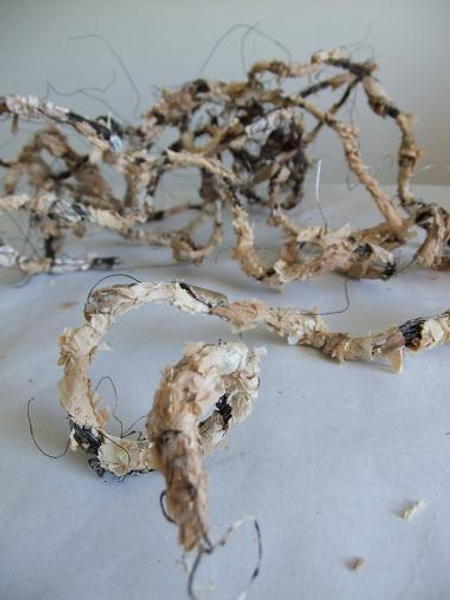 To fix the loops into place I painted sections with more mud. Leave to dry and bake hard in full sun.
This will create a very strong wired rope- strong enough to hang the orchids from and it also insulate the wire from rust by creating a protective layer. It not only looks natural but is made out of natural plant material.
Sign up for my weekly newsletter
Every week I add a new design with related tutorials. Be sure to subscribe to receive an email notification with design inspiration.