My Creative Workbook
Christine de Beer - effortless floral craftsman
Arachnis Gerbera-petal-legicus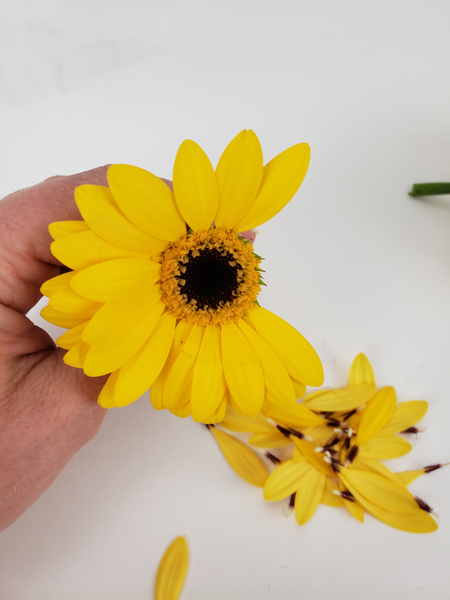 Pick away the petals from a Gerbera daisy...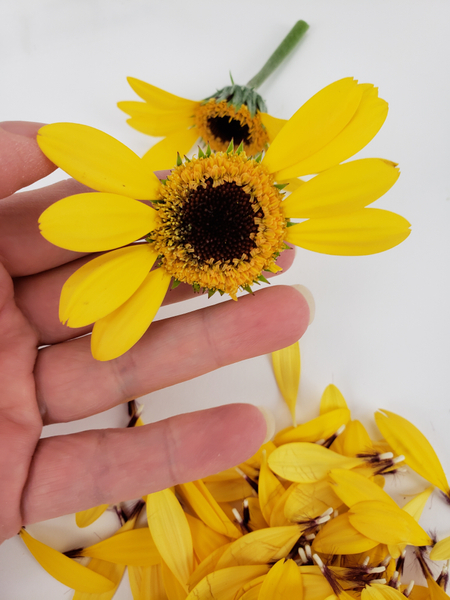 Leaving four petals on each side.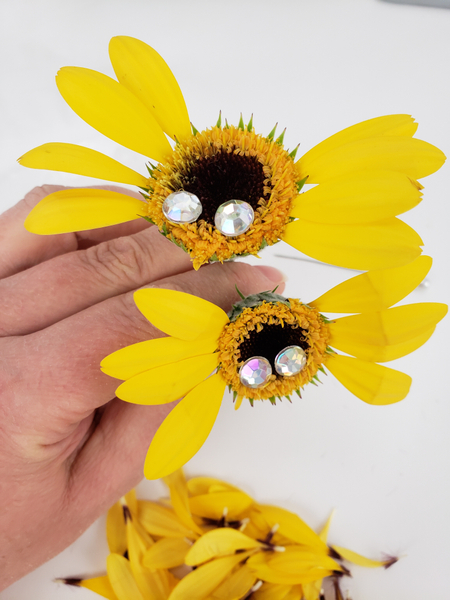 Glue in two sparkling beads for huge eyes...
I have a bonus tip for you about drawing in the eyes... see the last picture of this post.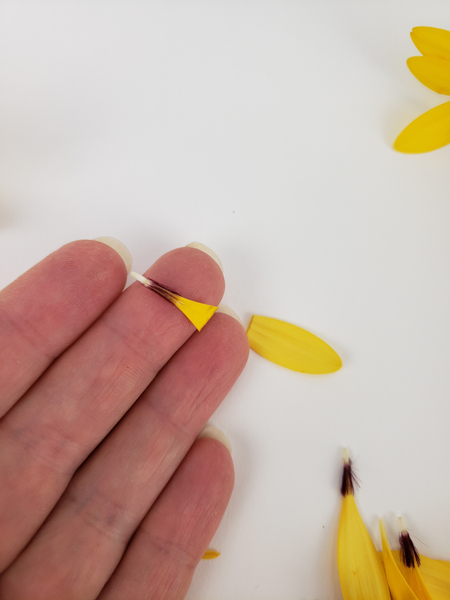 Cut two petals in just under half...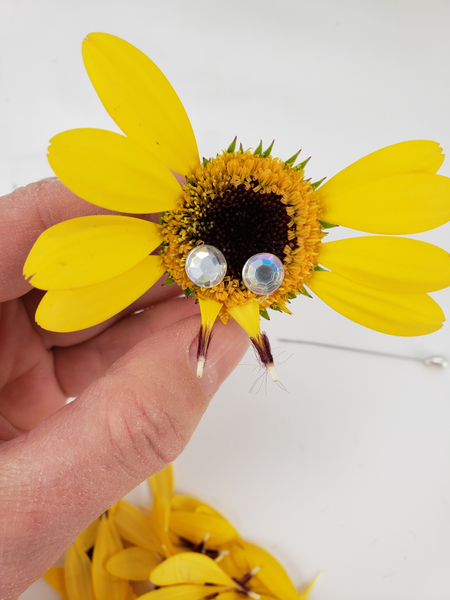 ... and glue it in the disk floret.
Design note: I am pretty much convinced that 100% of my general knowledge comes from weird things I pick up while researching design projects. Here's one: those tiny little leg-like things that can be seen beside the spider fangs are called 'pedipalps' ... they are for collecting the prey closer while the spider bites it.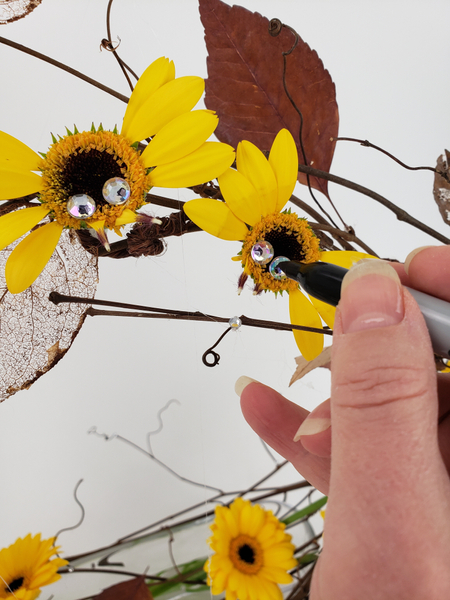 Yes, a spider has eight eyes... but eyes are a really great way to add flow to your design because we are curious and want to see what the little critter is looking at. So don't miss the opportunity to add a "story" to your design. Give all the critters something to interact with.

Bonus tip for you this week: place the floral spiders in the design... and then draw in the eyes on the crystal beads. This way it is so much easier to give them a distinctive personality that tells a story with just the position of where the eyes look. You never can tell 100% how the flower will turn and fall once placed.
Design Note: for more critters and creatures to make and how to add them to your design turn to page 386 to 393 of my book. It is part of the section where I talk about going just a bit more to add something truly remarkable to make your designs stand out.
Sign up for my weekly newsletter
Every week I add a new design with related tutorials. Be sure to subscribe to receive an email notification with design inspiration.