My Creative Workbook
Christine de Beer - effortless floral craftsman
Canary vine tangle in a double vase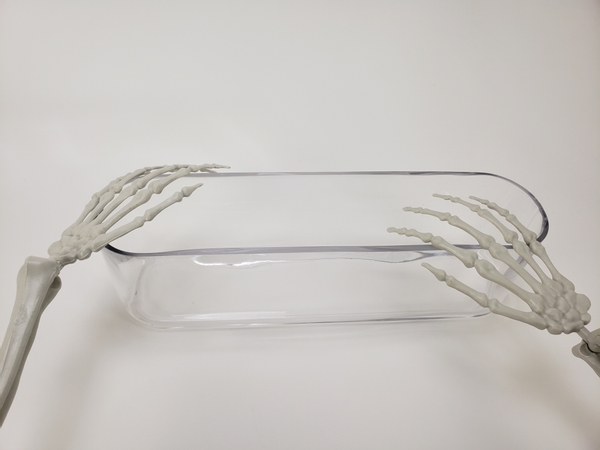 Here is another version of the double vase trick... this is a great way to get more use out of your design containers...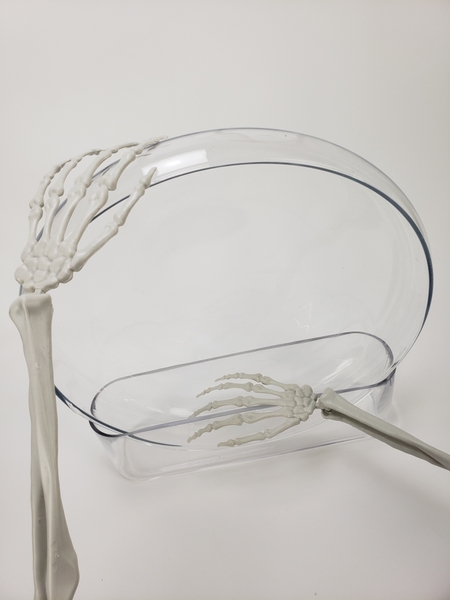 Test all your containers by balancing them on one another, or inside one another or on top of one another... you never know what great new idea this will spark.
My round flat container fits perfectly upright in my long narrow container.

Book readers turn to page 167 where I tell you all about the double vase trick. For more information about my book: The Effortless Floral Craftsman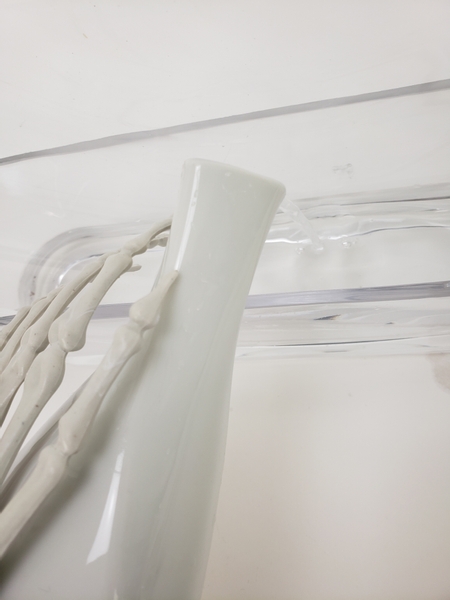 Add water into the long and narrow container until you also have water in the flat container.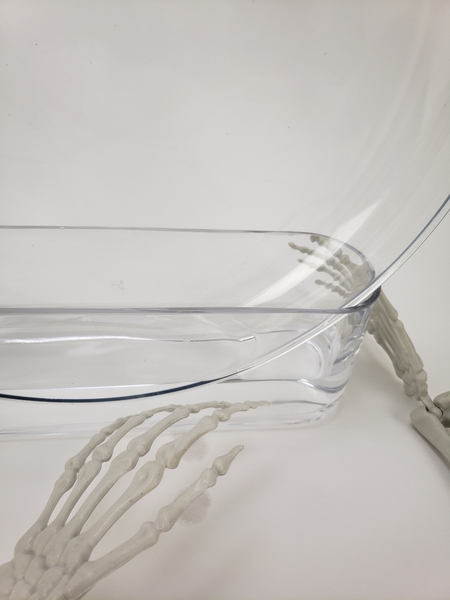 Pay special attention to how deep the water line is so that your vine stems will be well hydrated when you start designing.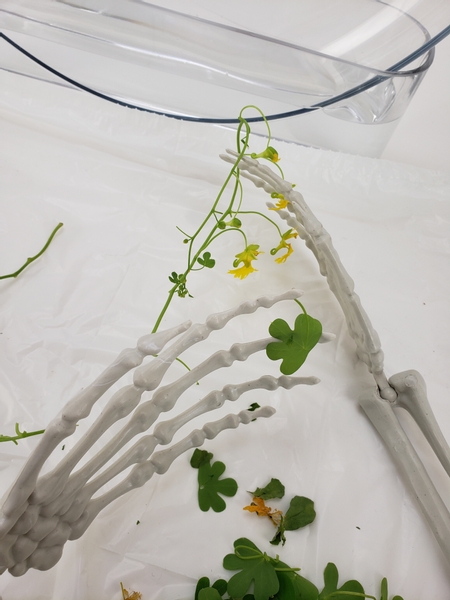 Groom the vine stems by removing the foliage. Love the flowers from this canary vine. It is the best thing I grew this year in my balcony gardens. And it last so well in designs!
Oh yes... here is where we add personality. I will show you a bit more in our email this week. It is an easy "tweak" but it works like magic! As always, this email is also a great way for us to connect on a one on one basis. Feel free to reply to ask questions or comments. Or say hi. I would love to hear what is going on in your floral world. You can subscribe below this post to join and receive your email next Wednesday morning (Vancouver time) the moment the design is ready for you to view.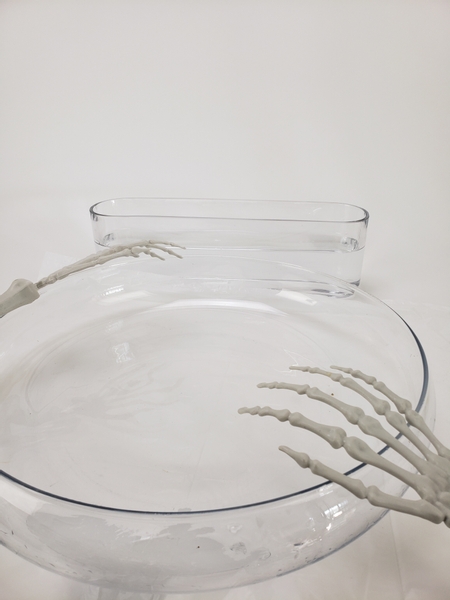 Place the shallow container flat on your design surface...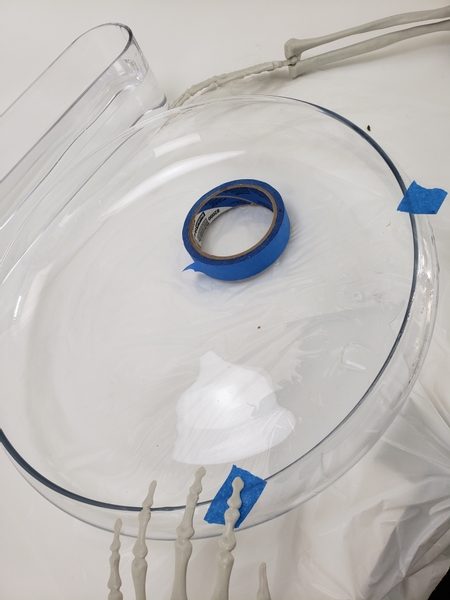 And mark the waterline with tiny bits of painters tape to guide you.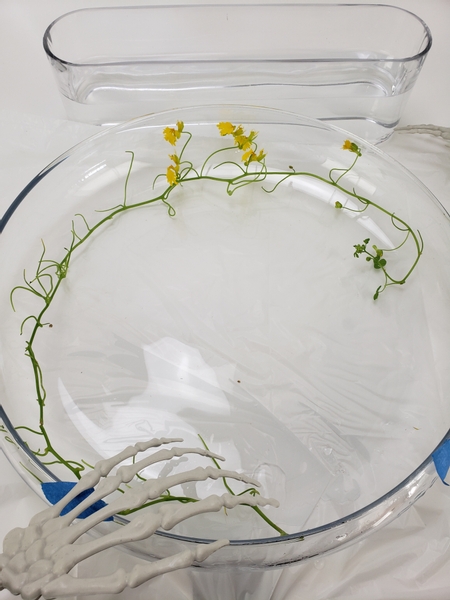 All the cut stem ends need to be well inside this line for it to remain hydrated.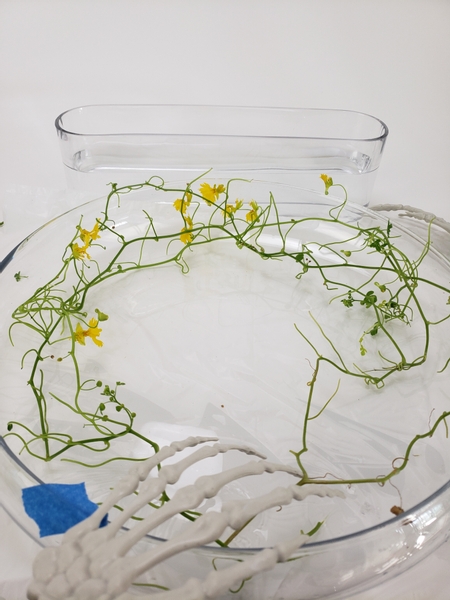 Place the cut stem in the blue part and then twirl it around the inside of the container.
Position the flowers neatly around the container and make sure that they wont get damaged or bruised when you lift the container up again.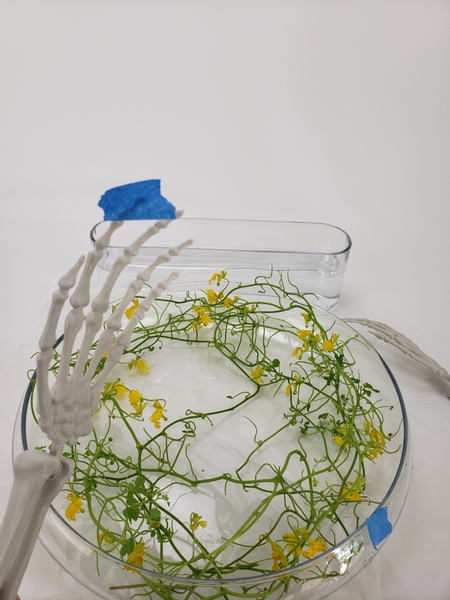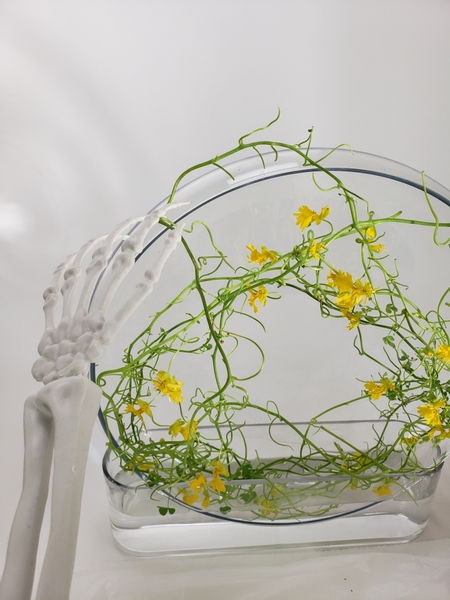 Lift the container back upright into the water filled vase...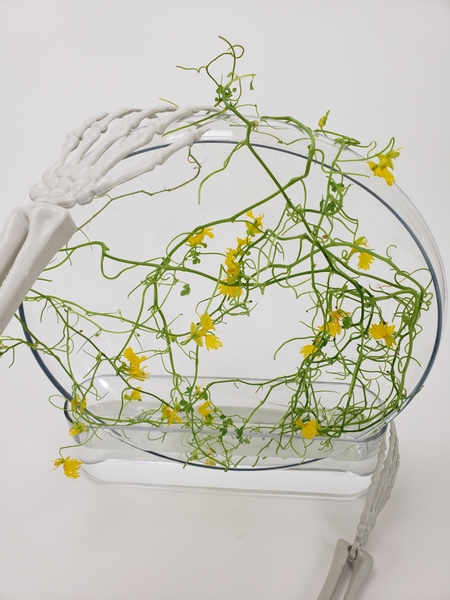 And anchor the vine tangle by hooking a few of the vines over the top of the container.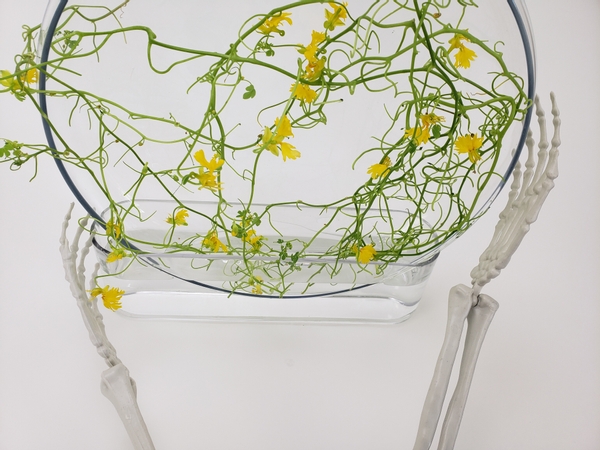 Inspect the bottom of the container to make sure all the stem ends are below the water line.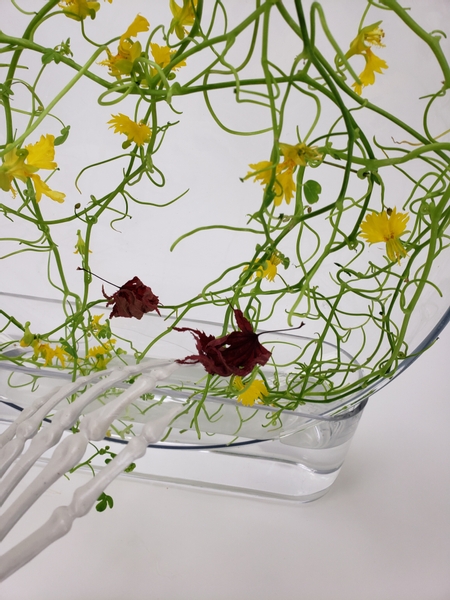 Add in a few dried autumn leaves... for that "day after Halloween" look.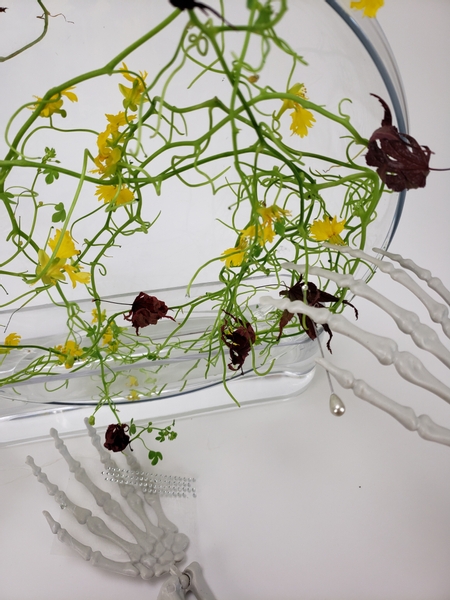 And a few sparkling dew drop crystals...
See the Tutorial below for more detailed instructions on how to add the crystals without damaging your floral details.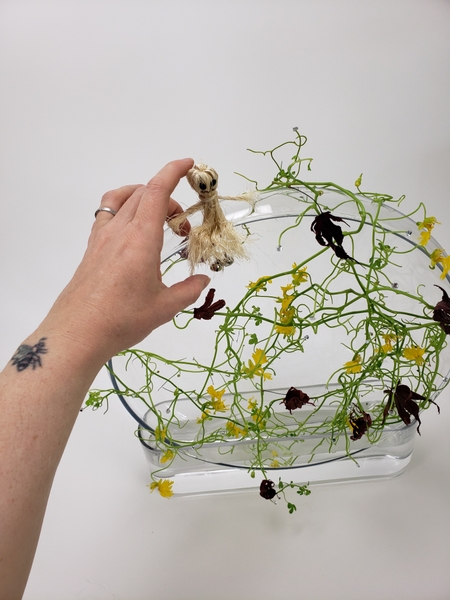 and finish your design with a rather bored looking sisal ghost with dangling feet.
See the Tutorial below for detailed instructions.
Sign up for my weekly newsletter
Every week I add a new design with related tutorials. Be sure to subscribe to receive an email notification with design inspiration.