My Creative Workbook
Christine de Beer - effortless floral craftsman
A contained design for watching those pretty twigs get their leaves
New growth... so tempting to use! If you know my work you know that I grow these especially to design with. If you have tried to cut these beautiful twigs from your garden and were disappointed to see it wilted before you could even design with it you will understand why I go through so much trouble to condition the stems. For more information on the how and the why turn to page 75 of my book.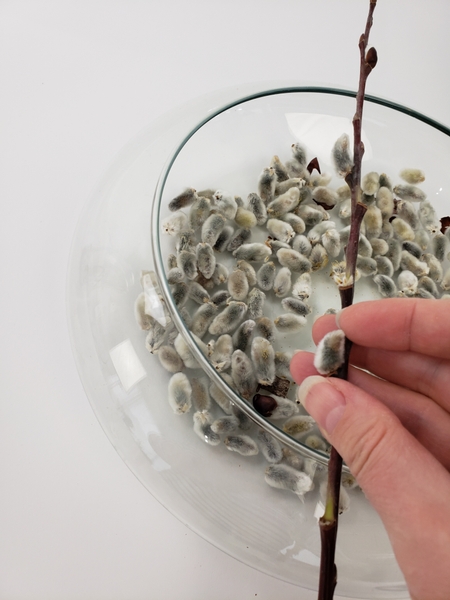 Design note: This design needs a bit of prep-time. Again we are working with the natural energy of plants. Encourage the stem to develop new growth by removing the catkins. Place the stem in water and watch it grow.
If you want to read more about this refer to the First Aid for your design elements part of my book (page 69-110) where I explain how and why this works.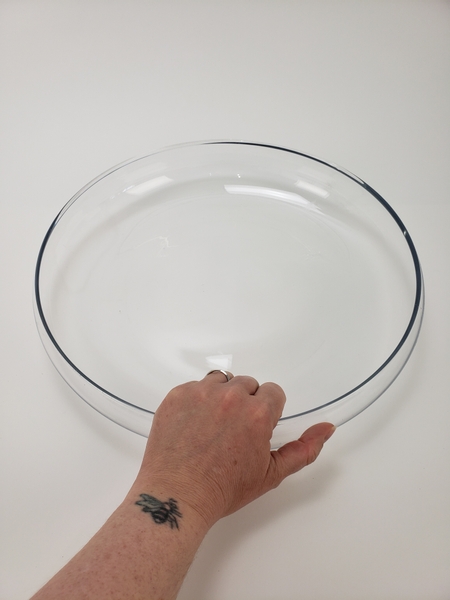 Place a shallow round container on your working surface.
Manipulate your pussy willow sticks to guide the curve. If you are unsure of how to manipulate twigs see the Tutorial below. For more information on how I calculated my curve to look so precise make sure to read our email for this week. If you are not yet subscribed the button is below the post.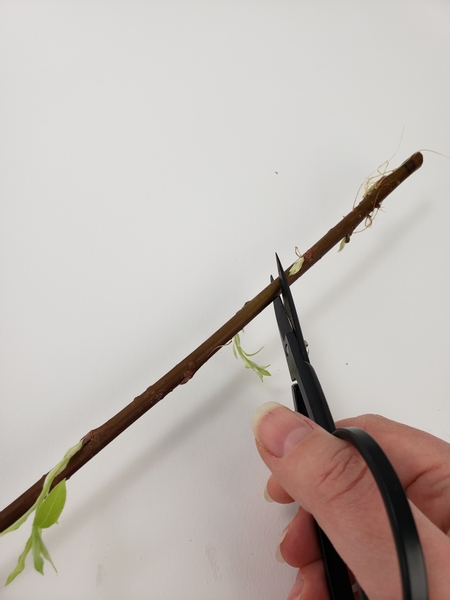 Cut the pussy willow twig just above the roots.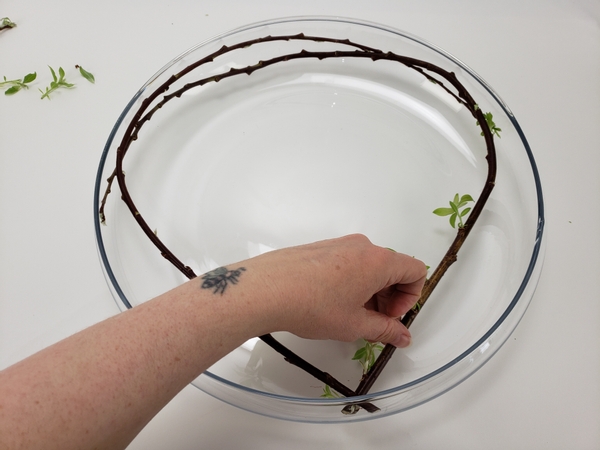 Bend the next twig with the cut stem end ending next to first stem.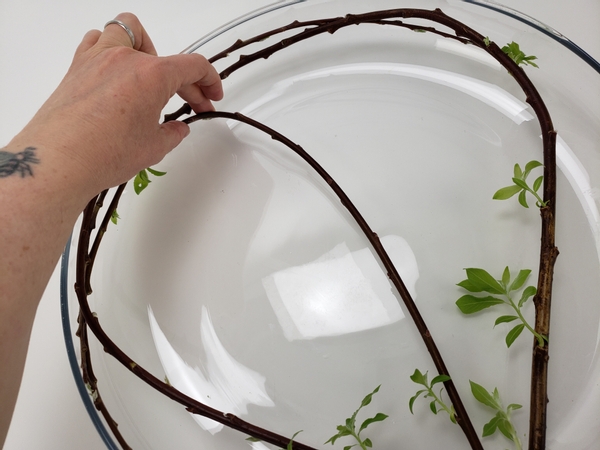 Carefully add in the next stem. Take special care not to damage the new growth. Again let the stem end on the same side as before.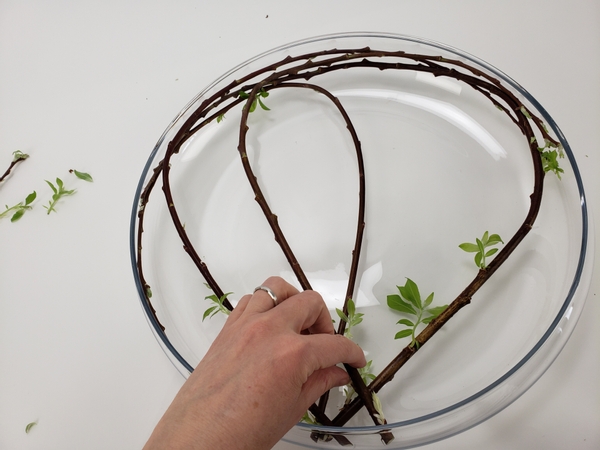 Add the next twig. Cut end fanning out from the same place as the ones before and the tip gently curving along the container.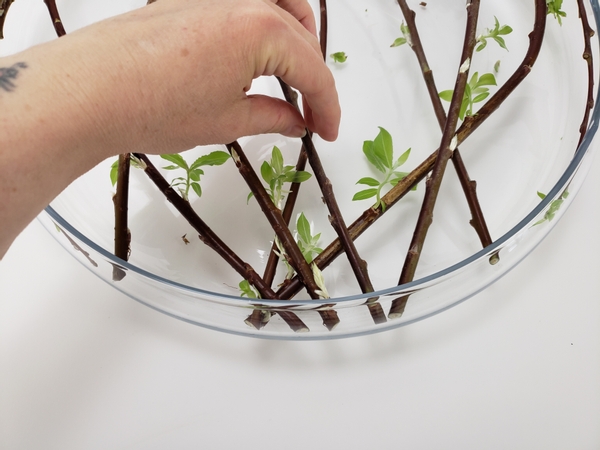 Build up the design one twig at a time making sure the cut ends are neatly placed at one end.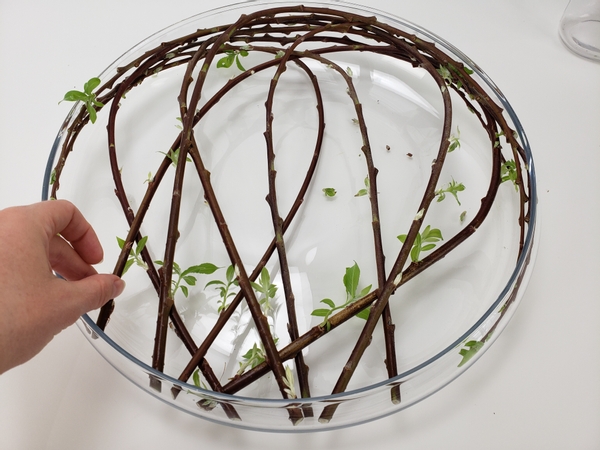 Make sure there is space for the new growth to continue to develop.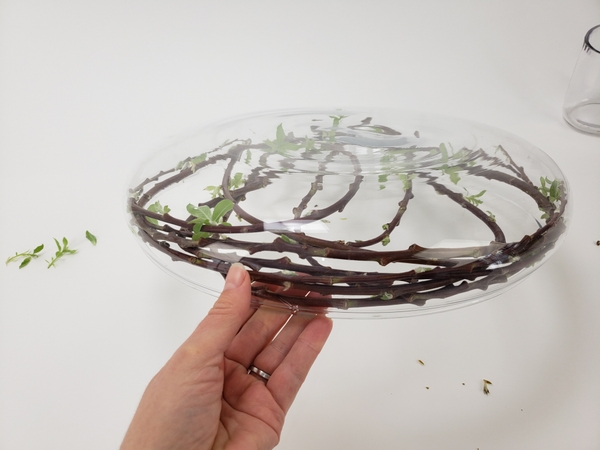 Flip the container over to remove any leaves or buds that broke off while designing.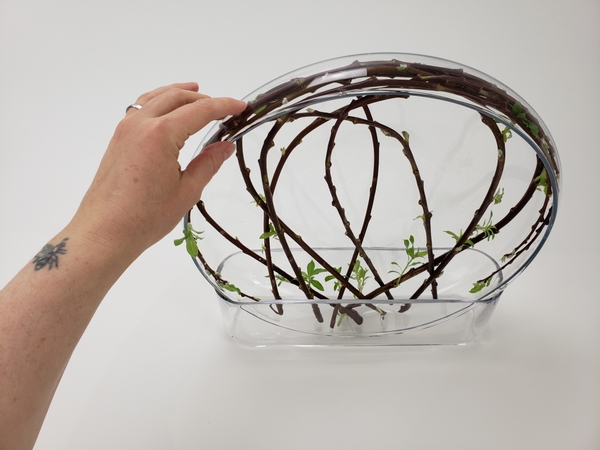 Balance the shallow container on its side to rest in an oval container. Make sure all the cut ends face into the container.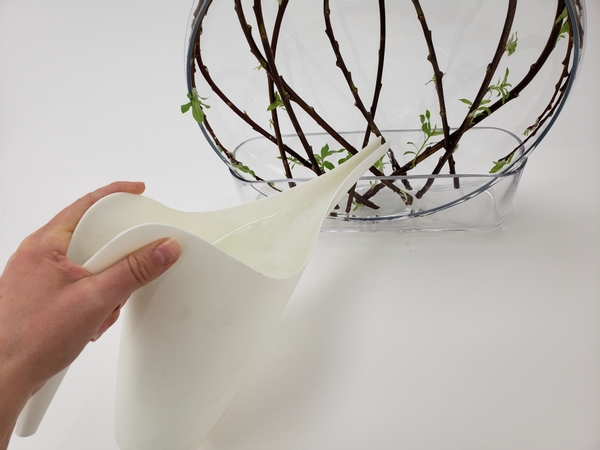 Fill the container with water.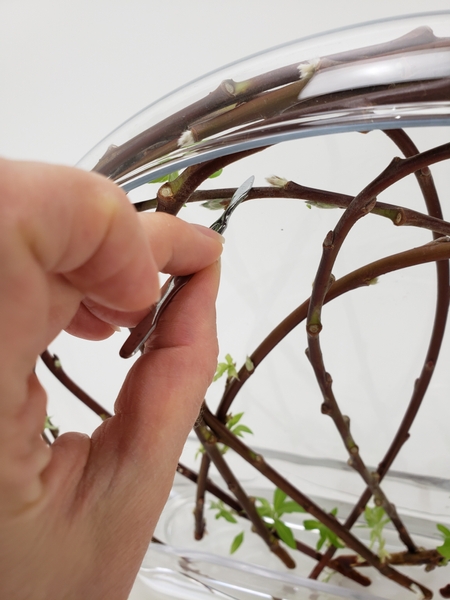 Reposition any stems that looks like they are crowded...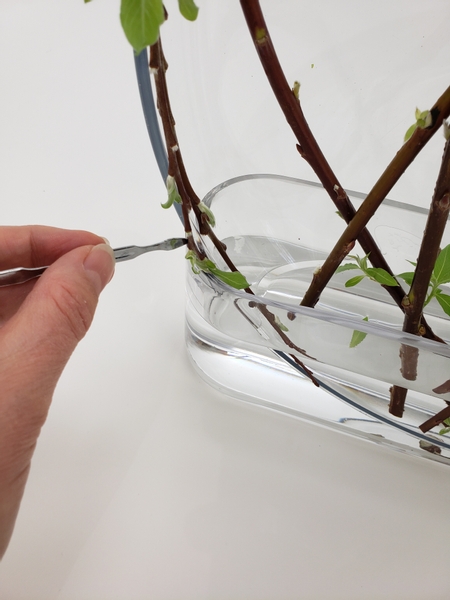 And guide the new growth so that they are able to continue developing.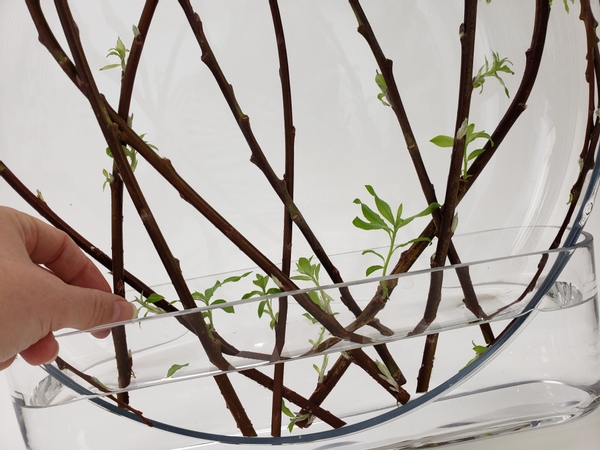 Make sure all the cut stems fall below the water line.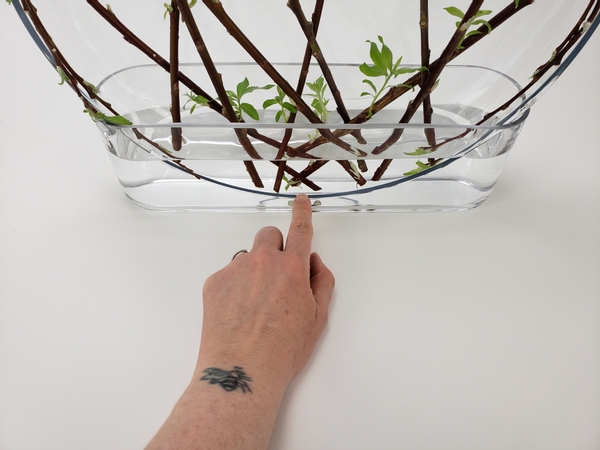 Reposition the stems to create a radiating impression.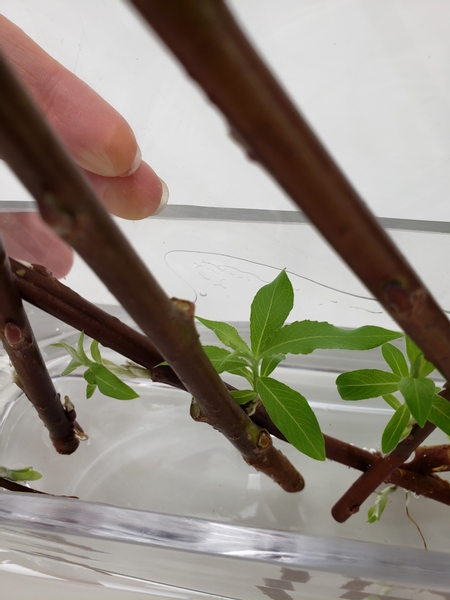 A final design note: It is natural that water will seep in between the two containers. Before placing the design somewhere to display allow it to settle first so that you can adjust the water level so that the water won't spill and damage your surface.
Sign up for my weekly newsletter
Every week I add a new design with related tutorials. Be sure to subscribe to receive an email notification with design inspiration.