My Creative Workbook
Christine de Beer - effortless floral craftsman
Scalable twig and Phalaenopsis orchid winterscape panel
This design can easily scale up or down by using larger or smaller pieces of wood to create a larger wall panel or make a few of these panels to stack as tiles to create a more easily manageable composite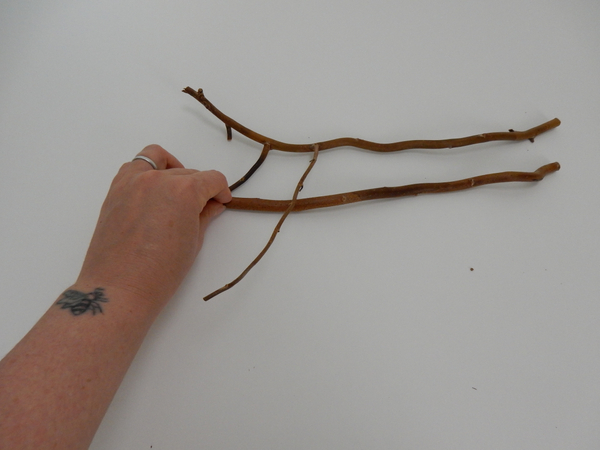 Place two twigs on a flat working surface. The entire panel is build up in layers. It is important to keep in mind that every twig should connect at some point with three other twigs. Start to glue the side branches.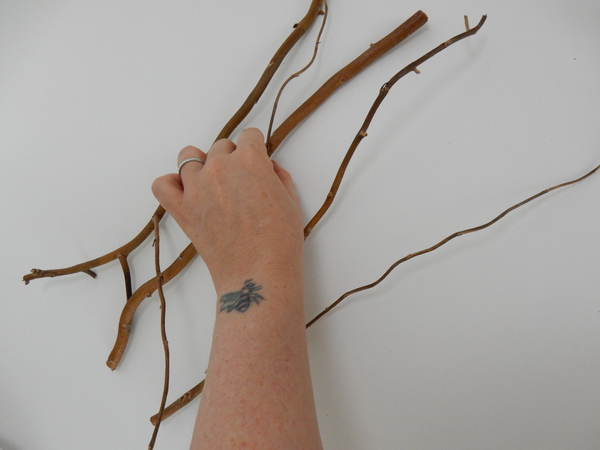 Add another twig and make sure to glue it to three other twigs.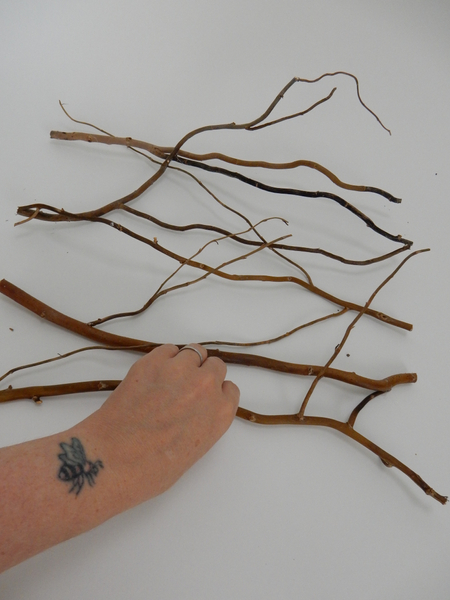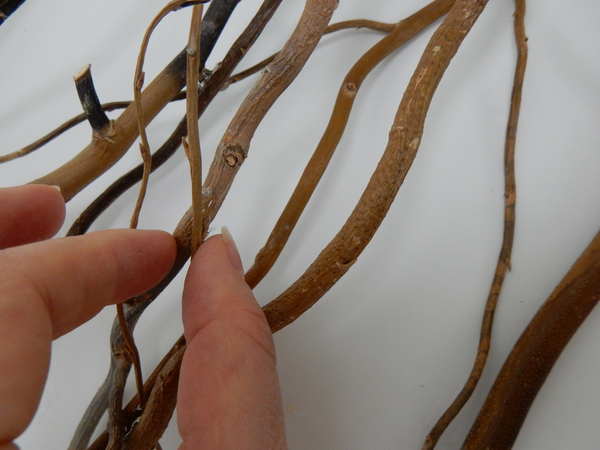 Make sure the connections are really secure.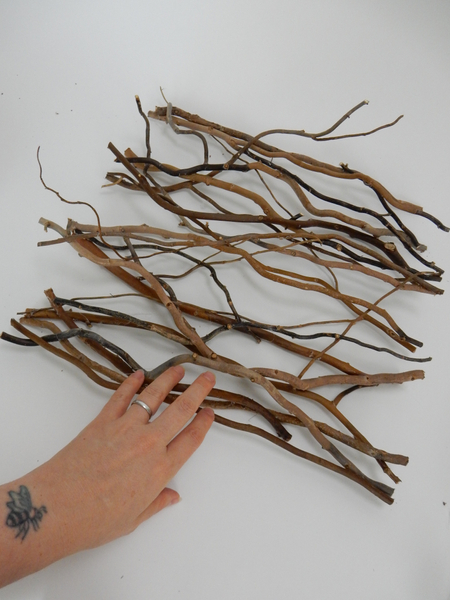 Slowly build up the panel.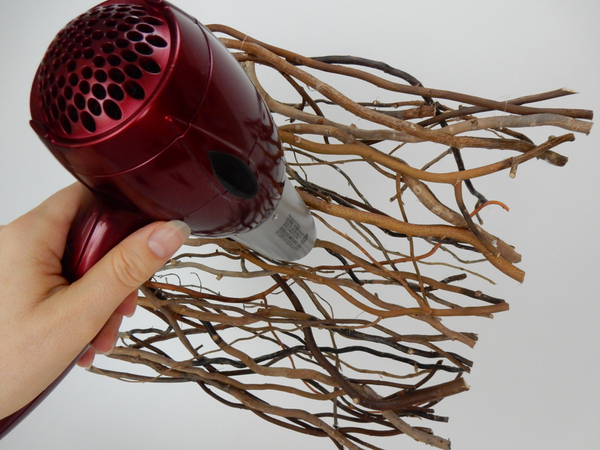 I used hot glue to secure the twigs. Blow any hot glue strands away with a hairdryer set on a warm setting. Take care not to focus the heat so that the connections become weak but rather just melt the strands.
See the Tutorial below for more detailed instructions on how to blow away hot glue strands.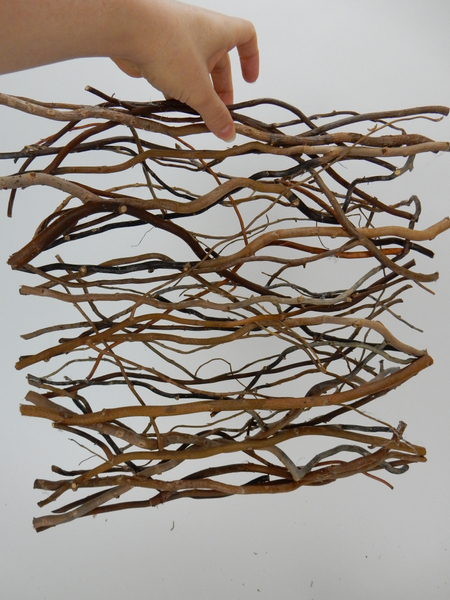 Hold the panel up to check for any weak connections.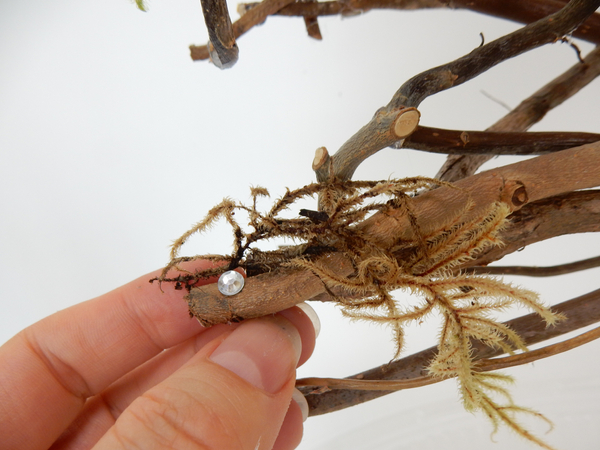 Glue in moss and sparkling beads
See the Tutorial below for detailed instructions on how I use a pin to place tiny crystals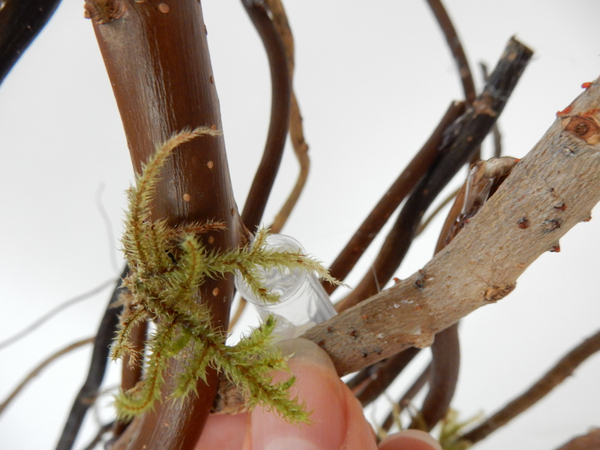 Glue in the water source for the fresh flowers.
See the Tutorial below on how I make my own tine test tubes using drinking straws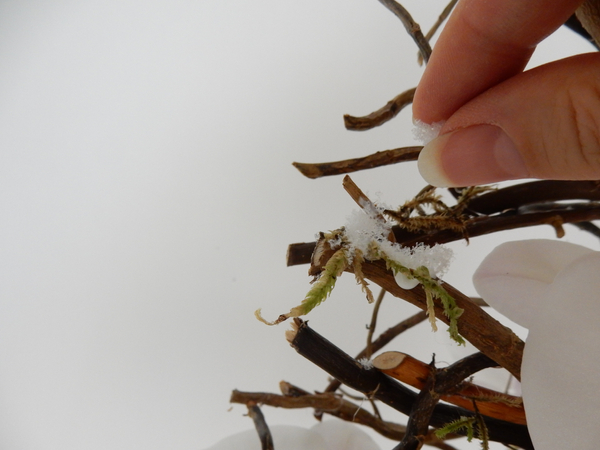 Glue in a sprinkling of artificial snow.
Your panel is now ready to design with
Sign up for my weekly newsletter
Every week I add a new design with related tutorials. Be sure to subscribe to receive an email notification with design inspiration.