My Creative Workbook
Christine de Beer - effortless floral craftsman
My article and floral panel design featured in
DIY Weddings Magazine


This Winter season we celebrate the 5th anniversary and 22nd issue of DIY Weddings Magazine. We will do so in grand style, adding tradition with a modern touch. The traditional gift for a 5th anniversary is wood which we will incorporate into a contemporary flower-wall, this year's grandest floral design trend for weddings.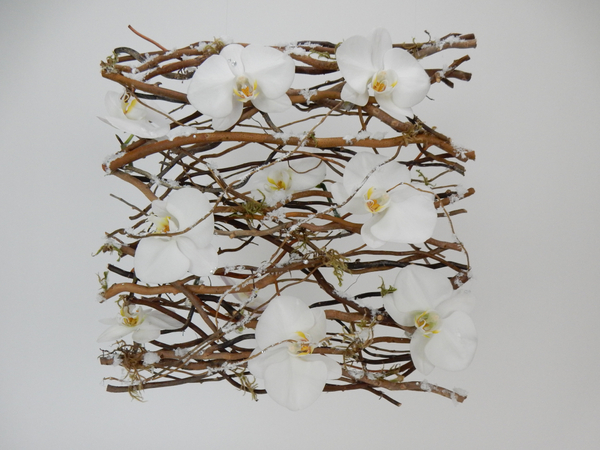 Covering a wall with fresh flowers can strain the DIY bride's budget to the limit (and beyond,) and tax other resources like time and labour. Especially considering the intense nature of these designs.
Fortunately, an affordable and practical flower-wall is possible with careful design and planning. A winter wedding is ideal for the DIY bride with her heart set on a creating a flower-wall.

A winterscape flower-wall is luxurious and best of all, can be prepared weeks ahead of time. Make a twig armature panel whenever you have time. The more panels, the larger the flower-wall, but even just a few panels will be striking. The tiny vials can be filled with water and flowers added the day before the wedding, ready for easy transport.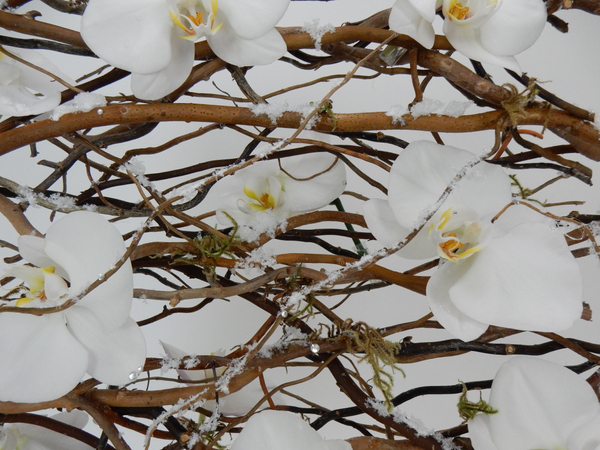 As with any floral design your main concern should be ensuring your flowers remain beautifully fresh for as long as possible. This too is easy by following these guidelines: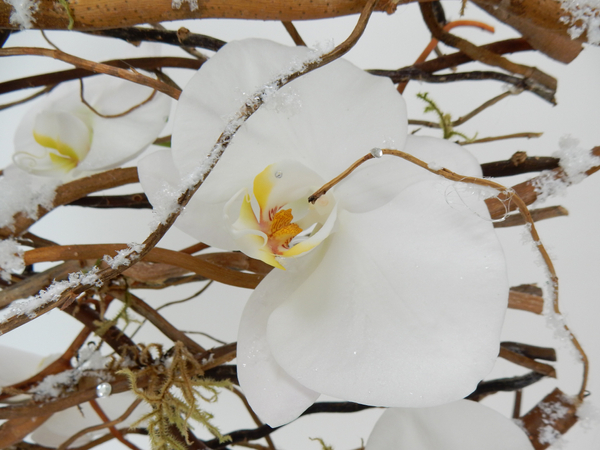 * Purchase good quality flowers from the best supplier. The local florist can be a valuable resource for a DIY bride. Florists knows what to look for when purchasing flowers and will expertly condition the flowers for you or show you how to do it yourself, even when they are not doing the actual arranging.
* Take care during transport. Keep flowers well hydrated by transporting them in buckets with water. Avoid exposure to the exhaust fumes of your vehicle and try not to transport the flowers in an overly heated car. Give the flowers space to prevent damaged before you even start designing.

* Once home, use a sharp knife or scissors to cut each stem at an angle to expose more of the stem to water so that they can properly hydrate. Add a bit of flower food to the water.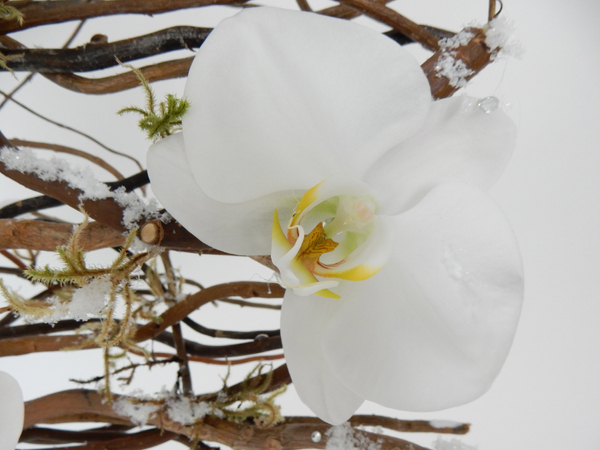 * Place the flowers in a cool position out of direct sunlight. Do a little research on how to keep the flowers of your choice looking as fresh as possible for your big day. Remember that regular fridges and floral fridges are not the same, so never place your flowers in your home fridge.
* Always include a water source in your designs. Your extra effort will be rewarded with longer lasting and better looking flowers. Floral foam or tiny containers / vials will keep your flowers from looking sad half way through your wedding day.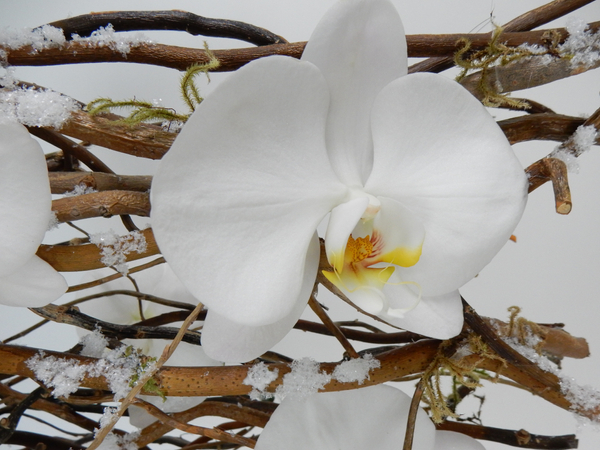 * As far as possible, place your designs shielded from direct sunlight, a draft or heat source, place it securely, especially when hanging a flower-wall.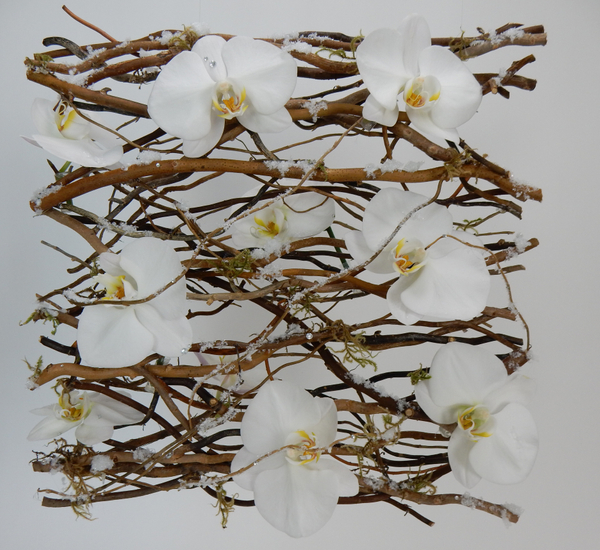 With just a little bit of preparation and planning, you can create a flower wall as minimal or as elaborate as your resources allow.

Thank you DIY Weddings Magazine for inviting me to contribute.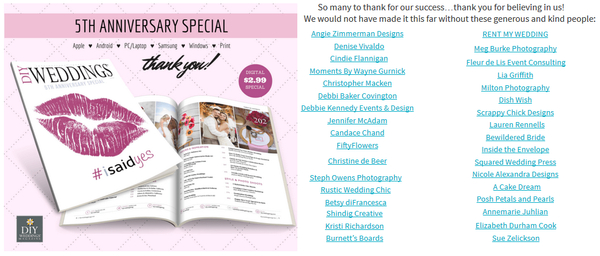 DIY Wedding Magazine 5th anniversary issue
Sign up for my weekly newsletter
Every week I add a new design with related tutorials. Be sure to subscribe to receive an email notification with design inspiration.