My Creative Workbook
Christine de Beer - effortless floral craftsman
Party popper inspired Copper curls for a New Year's Eve double vase orchid heart centerpiece
This is one of those designs that require a bit of prep work before you start designing. I wanted to explain in a bit more detail so I added a design tip to our email to explain how and why. To receive your weekly tip the sign up button is below this post.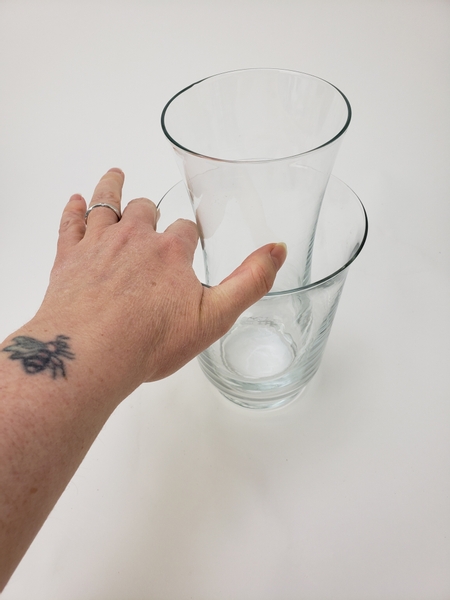 Place a taller vase inside an open vase.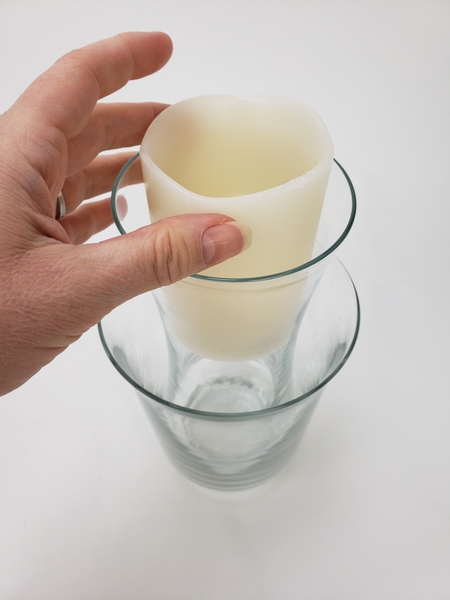 Place a candle to settle into the taller vase.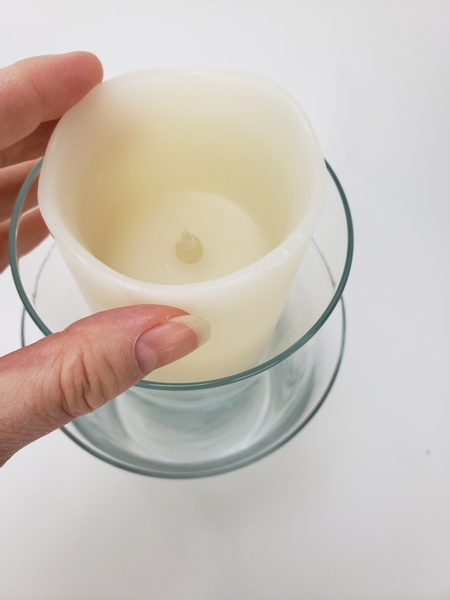 You can choose any candle, for my design Tutorials I usually go for these flameless candles.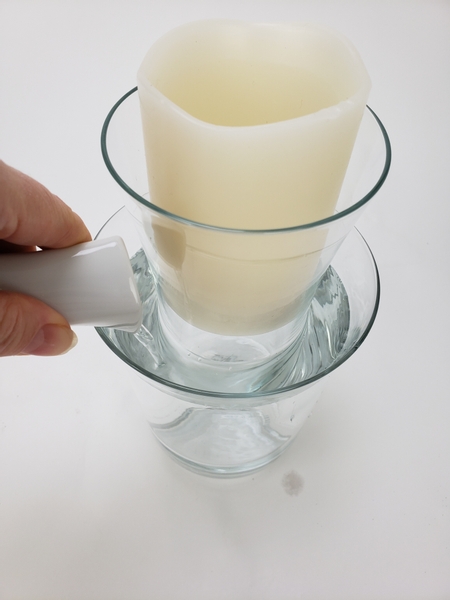 Pour water in the other container.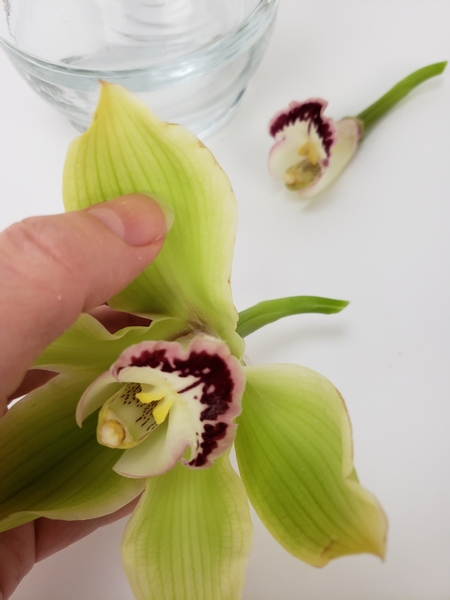 Peel the petals and sepals from the cymbidium orchids...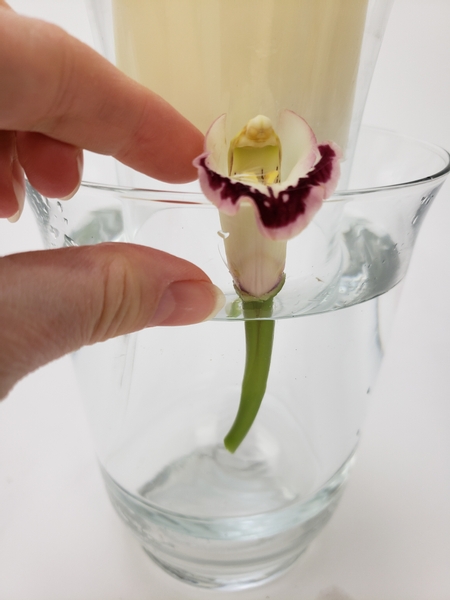 And place the lip and column in the water filled container...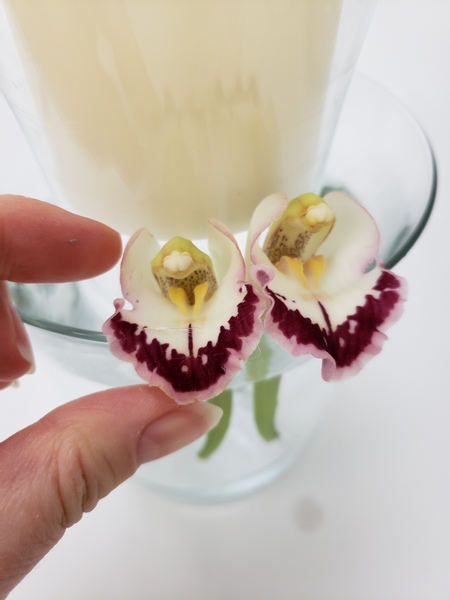 With the lip hooking over the edge to keep the flowers in place.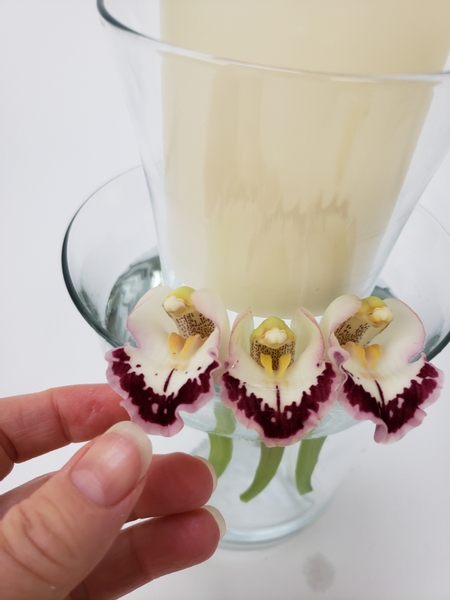 Add in the next orchid to hook over the edge like the first.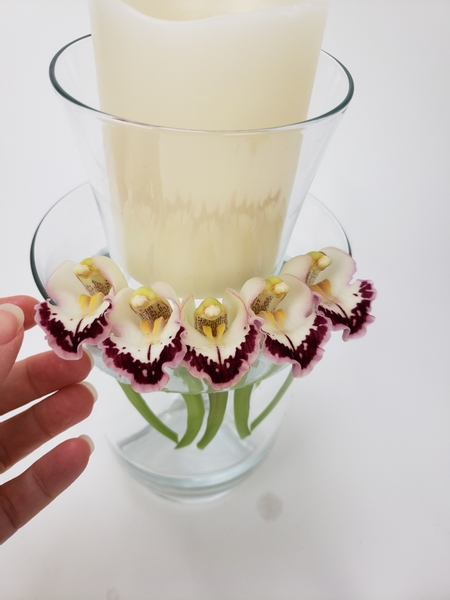 Continue adding in orchids...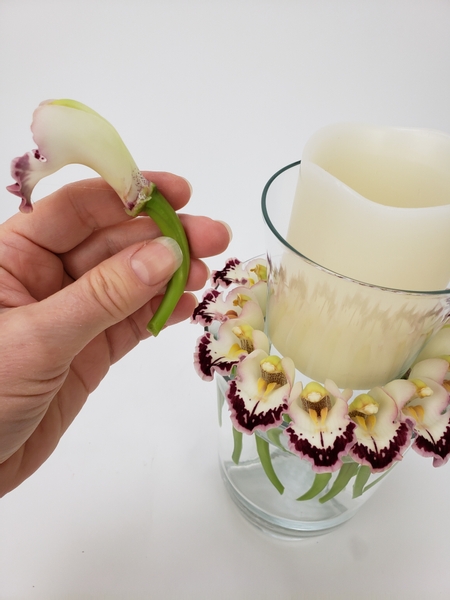 So that they curve over the edge of the vase...
Design note: to speed up the preparation time to deepen the colour (or completely change it) turn to page 71 of my book. That trick works really well for something like this. The Effortless Floral Craftsman

... But to get you started I also have a more natural way to deepen the colour that I explain in this week's email.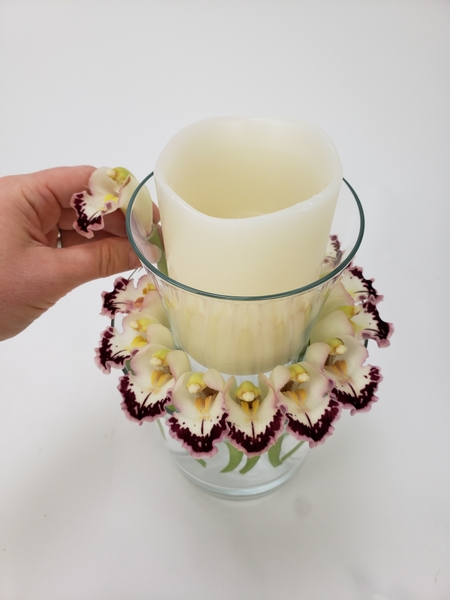 All the way around the vase.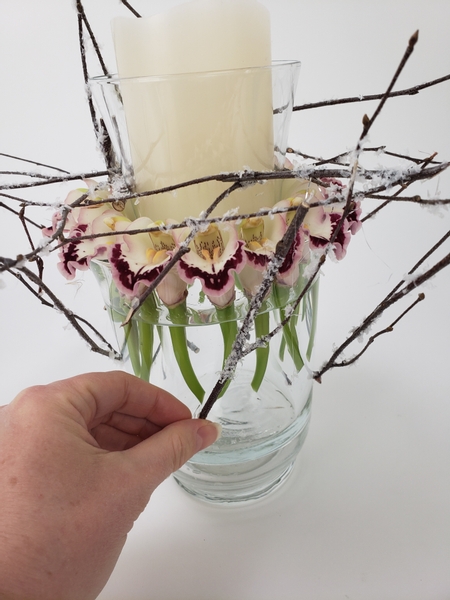 Glue in a few snow covered twigs to create a collar around the vases.
If you are unsure of how to add the snow to the twigs see the Tutorial below for detailed instructions.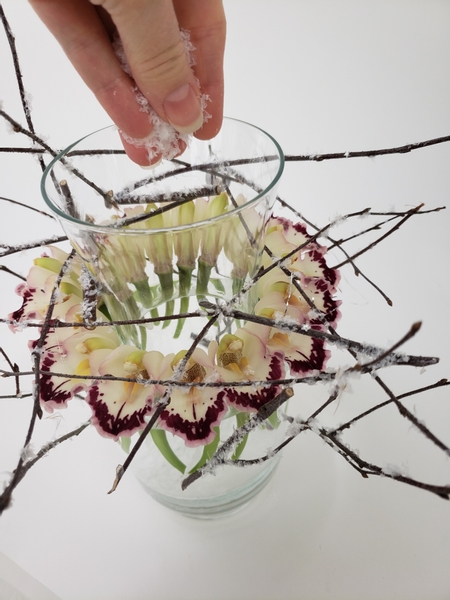 Once everything is secure remove the candle and scatter in a few flakes of artificial snow in the bottom of the inside vase.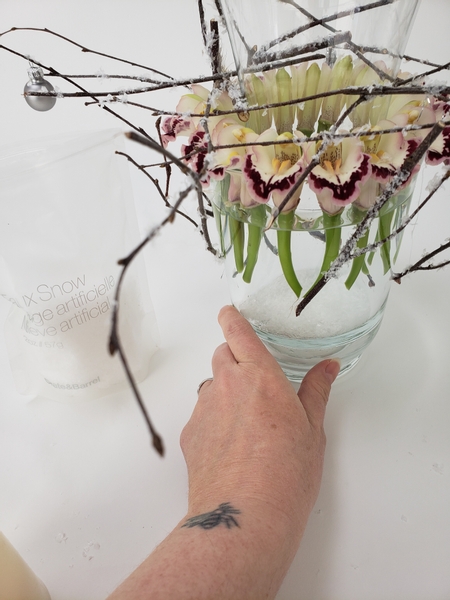 So that the twigs looks like they are suspended just above the snow.
Design note: this packet of artificial snow from Crate and Barrel is just amazing. The best I have found, absolutely.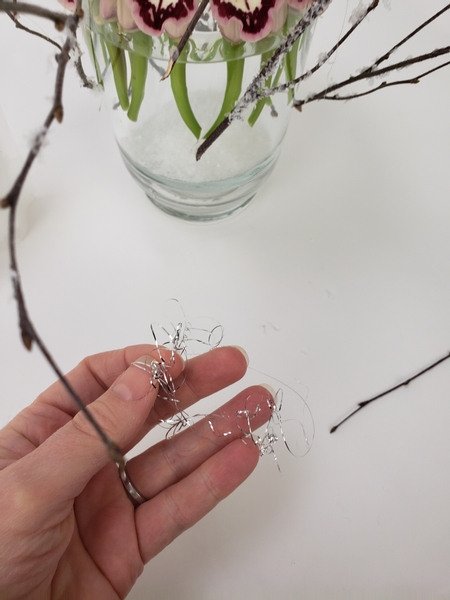 Curl tinsel to add to look like it is caught up in the snow covered twigs...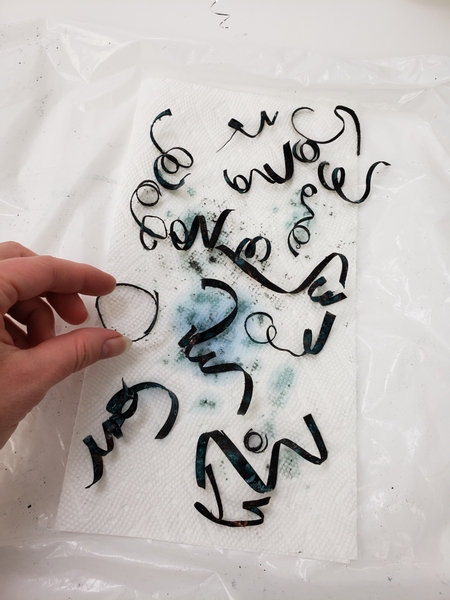 Remove the copper curls from the chemical and drain it on a kitchen paper towel.
For more detailed instructions on how to add a patina to copper see the Tutorial below.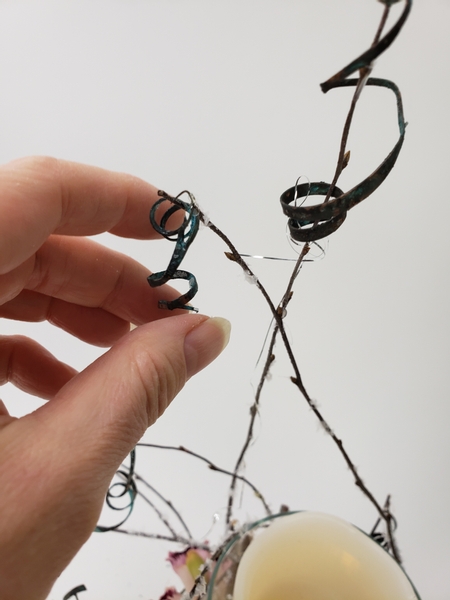 And place the curls all over the design to look like it floated down after being fired from a party popper.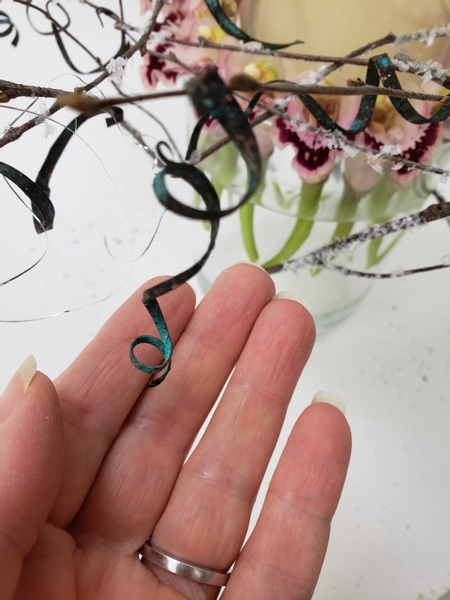 Keep the design light and airy by gluing the curls to be supported by the twigs.
Sign up for my weekly newsletter
Every week I add a new design with related tutorials. Be sure to subscribe to receive an email notification with design inspiration.