My Creative Workbook
Christine de Beer - effortless floral craftsman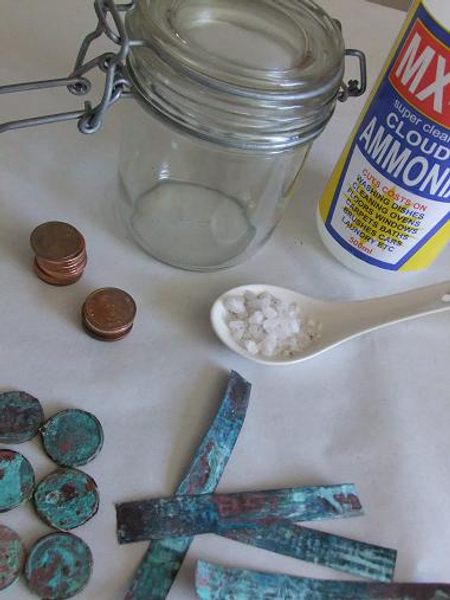 Place copper in a glass container. Cover the copper with a light layer of coarse salt and pour a few drops of vinegar and ammonia in. Seal the container overnight.
You can also premix the patina solution in a spray bottle to apply to fixtures.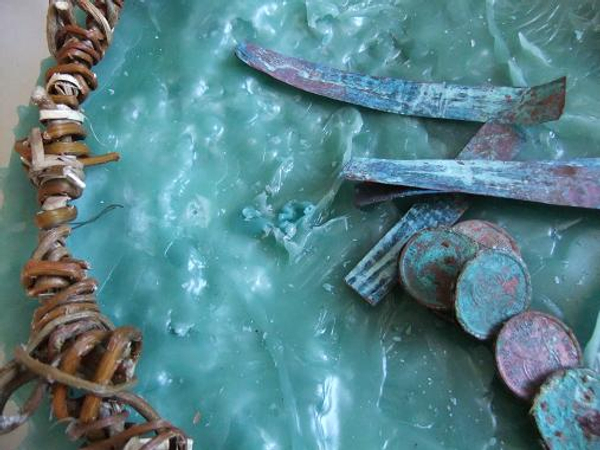 The result is an exquisite bright blue green powdery patina. Handle copper with care- the patina will rub off. In time the effect will become permanent. Make everything you need for a project in one batch because it is hard to duplicate the exact colour time after time.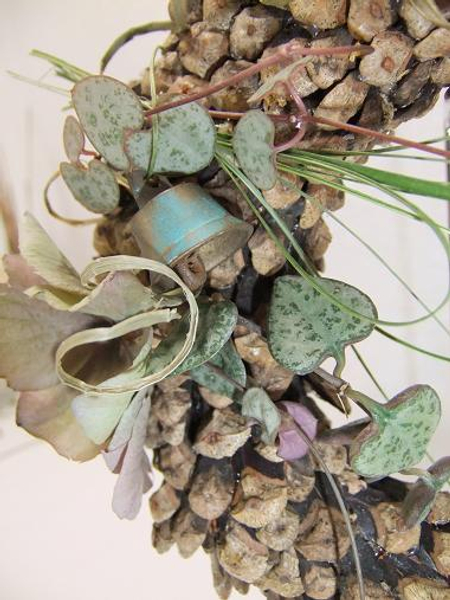 The colour and the effect will vary due to application, temperature and humidity. To reduce green, for instance, you can cut back on the salt content.
Make sure you handle the mixture in a well ventilated area.


Sign up for my weekly newsletter
Every week I add a new design with related tutorials. Be sure to subscribe to receive an email notification with design inspiration.