My Creative Workbook
Christine de Beer - effortless floral craftsman
How do you breathe new life in an old classic?

August is the month for retail florists and wholesalers to start designing, ordering and preparing their product range for the Christmas and Festive Season. This is my article that I wrote for the August 2012 Christmas design Issue of Canadian Florist Magazine

Creative people have an internal driving force moving them to continuously create something new. We are constantly searching for sources of inspiration and coming up with ideas that are sources of inspiration for others.

Finding inspiration to continue to reinvent and recreate and innovate in a world where it feels like everyone has seen this and done that, can be a challenge.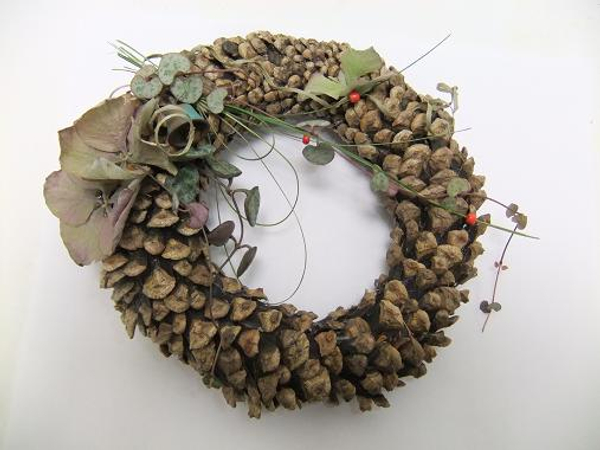 Especially at Christmas time when people say they want the latest in design trends, searching for something fresh and unique but at the same time they are still longing to fill their homes with items that are rich in tradition because it serves as a source of hope and comfort and is a connection with the people we share our lives with.
For me, the greatest source of inspiration can always be found in tradition. Not just Christmas traditions and traditional techniques but also the tried and trusted traditional design elements.

The eight elements of design are the ingredients used to describe and judge a design. Line, pattern, form, space, texture, colour, size, and fragrance of a design can stretch the boundaries of creative work and open the ultimate source of inspiration, allowing you to explore new ways to interpret tradition.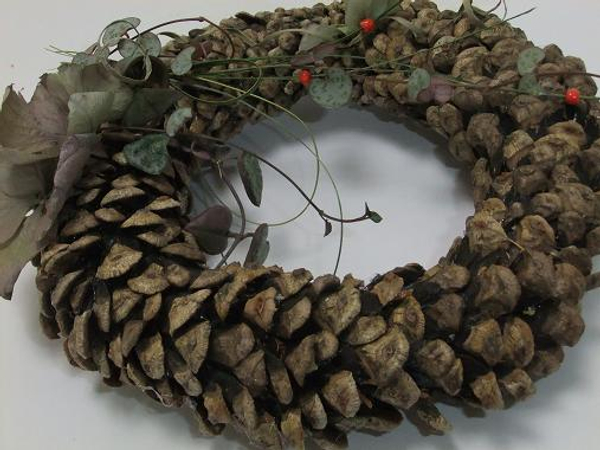 Line: Line can give your design structure, rhythm and a sense of movement. It's a curving swag or the leg of a candy cane or a long dangling ribbon. It can be found in nature or it can be the way you design.
Line inspiration: Exaggerate lines, or shrink them. Add line to a bauble shape to create a drop, or curve and wrap a long-stem calla lily with ribbon to resemble a candy cane.
Pattern:
The repeated combination of line, form, colour, texture and space creates patterns. It is also the silhouette of a design against a backdrop or a tree decorated with round baubles, or the patterns on a sheet of gift-wrap.
Pattern inspiration: Explore the silhouettes of your designs to create a festive "hidden" message, or repeat patterns such as two facing candy canes to create a heart shape.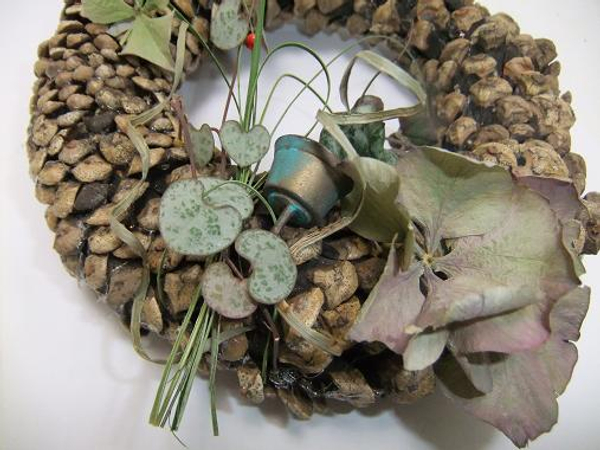 Form: Is the shape of a design or the design elements used in an arrangement. Triangular trees, round baubles, circular wreaths, star shapes and square gift boxes.
Form inspiration: Reverse the expected shapes used in your design to create something unusual. Instead of triangles making up your tree, create evergreen balls to stack as a topiary inspired tree, or frost triangles to stack as a pyramid snowman.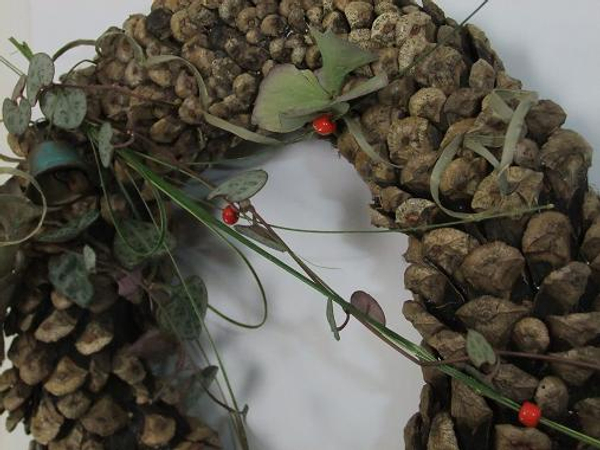 Space: Respect the area in, around and between the design elements. Creative use of space can enhance or obscure forms. Look at the interior of the room you are decorating or the vase and incorporate space. Space is always a luxury, avoid overcrowding the design.
Space inspiration: Make sure there is space between all the design elements so that individual flowers can be appreciated. Floral designer Constance Spry always said: "you should leave room for the butterflies."
Texture:
Surface quality of design elements perceived by sight or touch. Just adding texture to the design can create a connection between different design elements or emphasize the contrast. Fluffy tinsel, spikey mistletoe, the smoothness of a bauble, the softness of a satin ribbon and the roughness of a glittered ornament.
Texture inspiration: Challenge the texture of your design by creating a downy baby's breath pompom baubles or rigidly frosted garlands.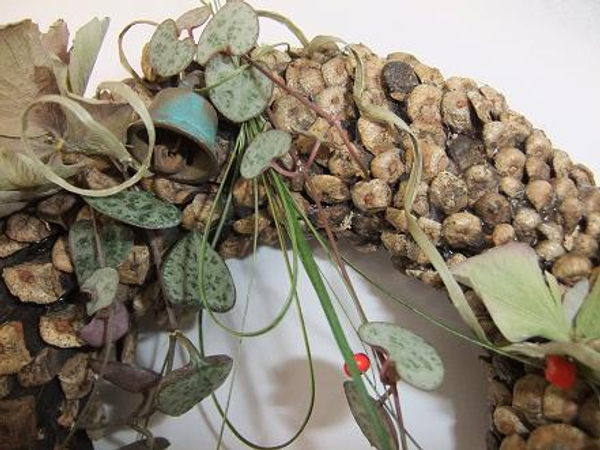 Colour: Is the visual response of the eye to reflected rays of light. The traditional colours of Christmas are gold, red and green. We also associate the candy cane white and red combination with Christmas. By just adding a tint or a tone to the colour you chose to design in, can greatly alter the intensity and perceived value of a colour.
Colour inspiration: Think of a warmer combination by using burgundy, lime green and brass, or a colder combination by using purple, turquoise and patina copper.
Size:
The physical dimensions of line form or space. A table top tree or a Christmas tree for the entrance hall.
Size inspiration: Super-impose a design element and shrink another. Design an enormous floral bauble and hang tiny Christmas trees from it, or make a giant snowflake gift box with a special flower inside.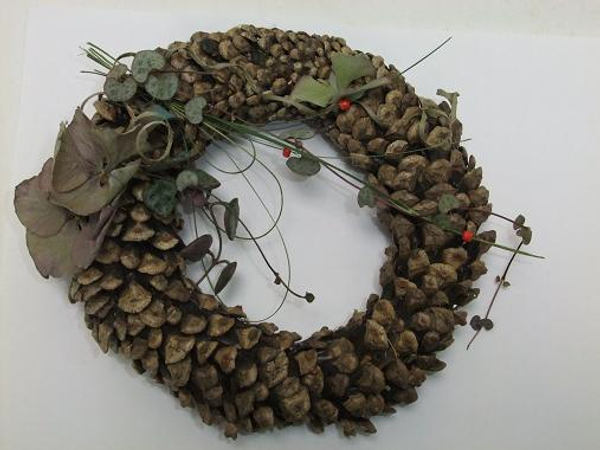 Fragrance: Pleasant or nostalgic aroma perceived by the sense of smell. Cinnamon, orange pomanders and evergreens such as pine, are some of the fragrances of Christmas. Few things are as powerful as the sense of smell.
Fragrance inspiration: Add the fragrance of Christmas to a contemporary design, or make tiny fragranced sachets or envelopes to give away as shop favours.
When you look at the flowers, plant material and accessories available to design with, try to see them in terms of the elements of design. Follow the curve of a stem, the star shape of a poinsettia, the colour of the baubles, and the texture of pine needles. Now see how you can enhance those elements with other design elements to take the concept even further.
Design note:
In my design I considered the shape of pinecones and wondered what it would look like stretched, so my pinecone became a wreath. The design still looked natural and I chose to dress it with all natural elements to emphasize the concept.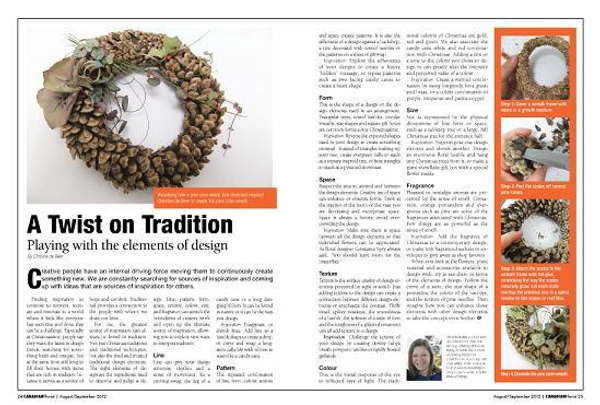 Thank you Canadian Florist Magazine for inviting me to be part of your August Designing for Christmas issue. It is an inspirational resource for all Florists. Have a look at the on-line magazine.
Sign up for my weekly newsletter
Every week I add a new design with related tutorials. Be sure to subscribe to receive an email notification with design inspiration.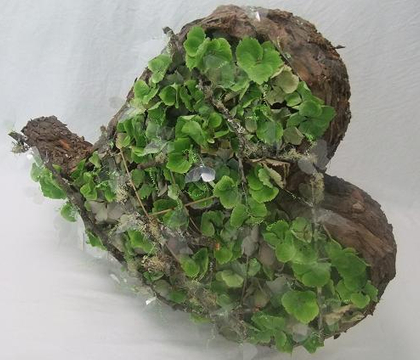 Hydrangea
Hydrangea, when cultivated as a cut flower rather as a plant it is often revered to as Hortensia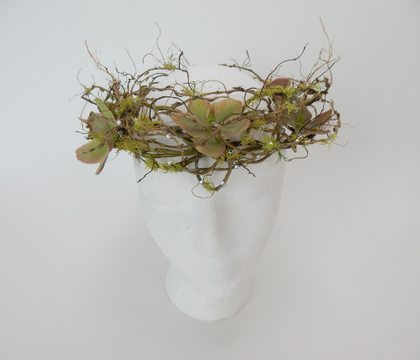 7 September 2016
You are all invited!
My article and Willow Crown design featured in DIY Weddings Magazine