My Creative Workbook
Christine de Beer - effortless floral craftsman
Willow flower crown
7 September 2016

and more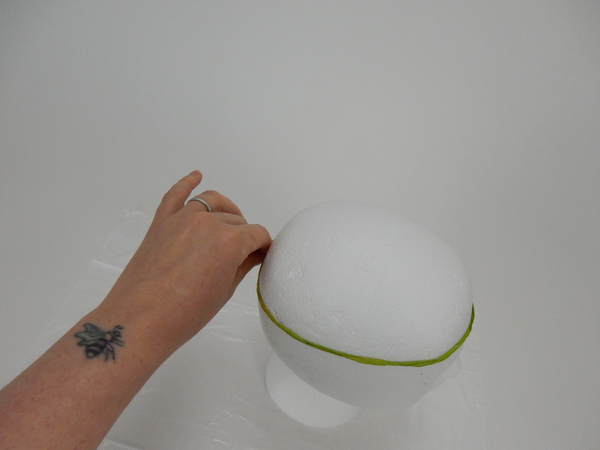 Use a length of ribbon to measure the width of the person's head to custom design the crown. This way you can have the measurements ahead of time and start weaving the fresh plant material just before the wedding.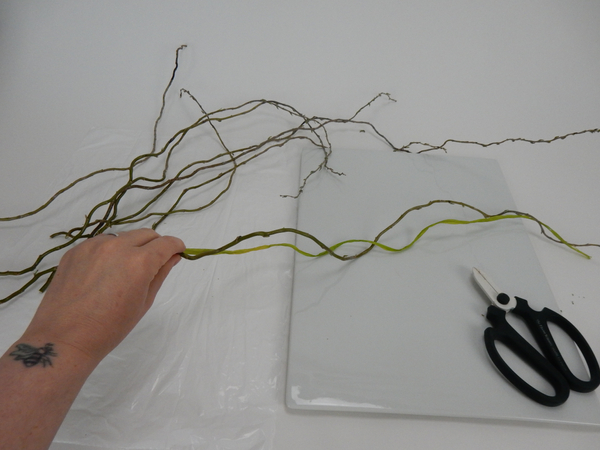 Measure out the fresh and pliable willow stems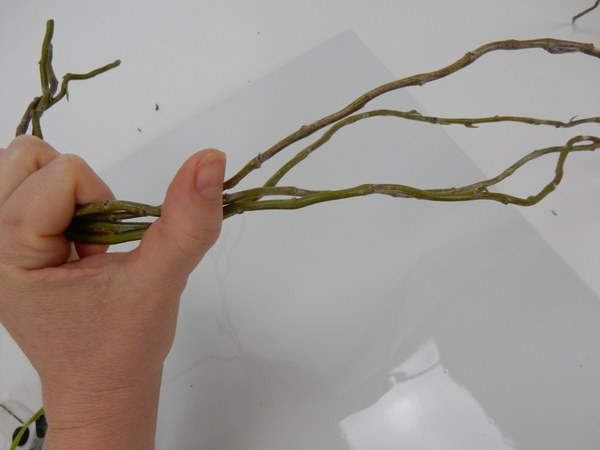 Gather the stems and start to gently manipulate them by bending it down the length of the stem. This way you make the stems more pliable so that you can weave it without snapping the stems
See the Tutorial below for more detailed instructions on how to bend and manipulate stems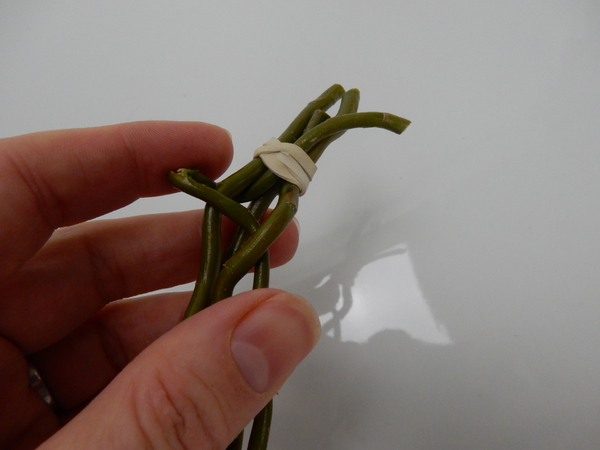 Secure the stems at one end with an elastic band. The band will be removed but it makes it easier to weave the stems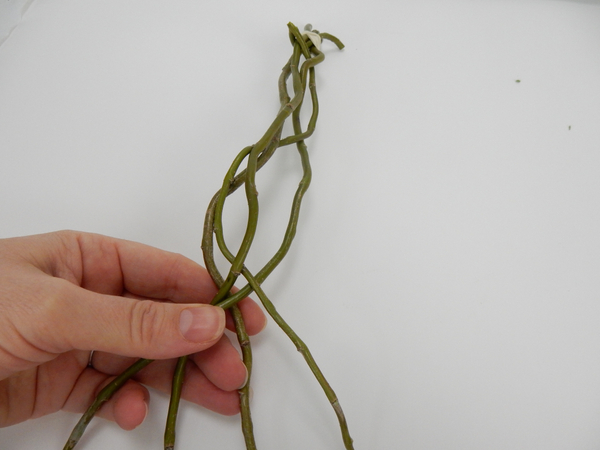 Gently plait and weave the stems into a long tangle.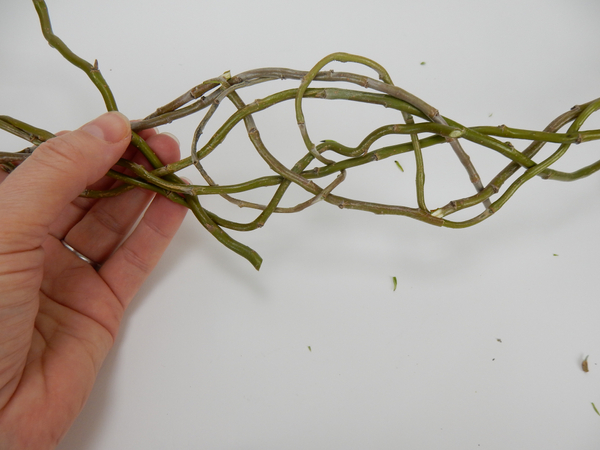 Insert new stems and continue to weave and plait.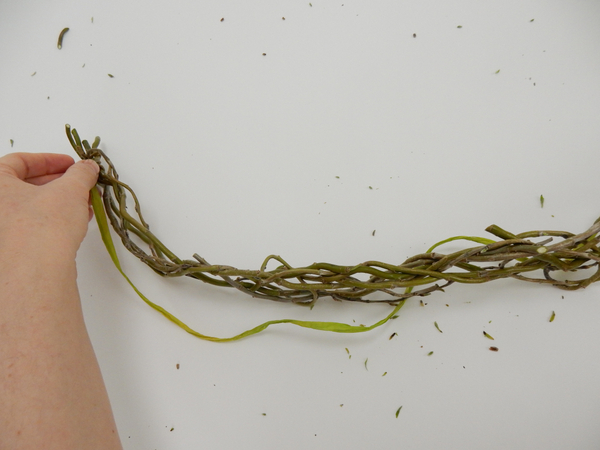 Measure the ribbon against the plaited willow to see if it is long enough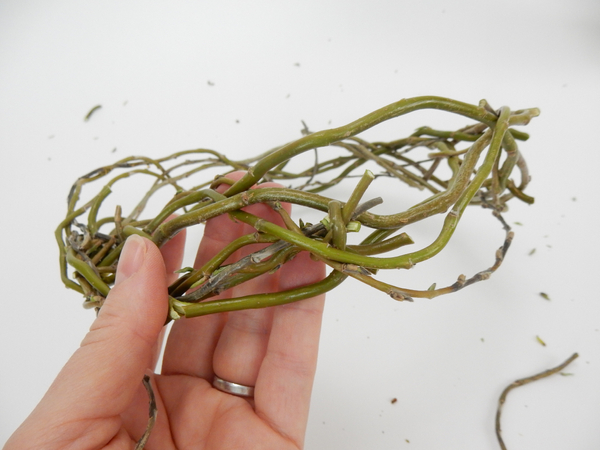 Remove the elastic band and weave the two ends together to connect the willow crown.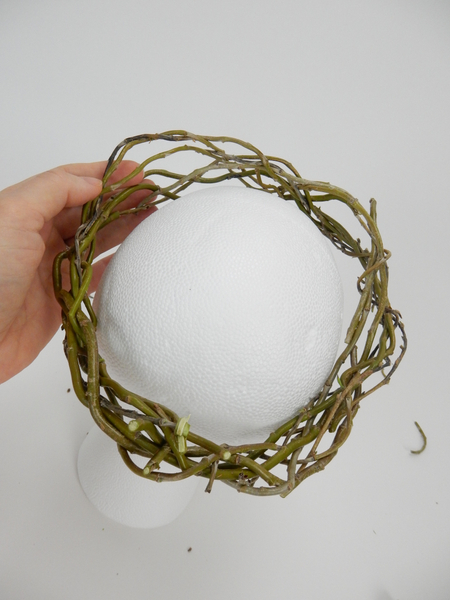 Fit the crown and make adjustments if necessary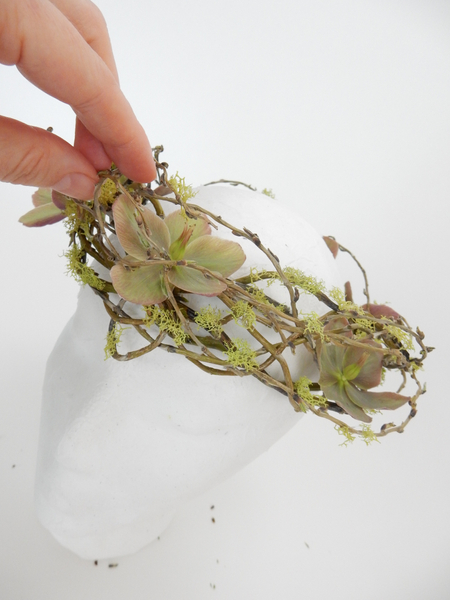 Glue in the flowers, moss and sparkling beads
I keep my flowers hydrated by inserting tiny little drinking straw test tubes in to the design. See the Tutorial below for more details
Sign up for my weekly newsletter
Every week I add a new design with related tutorials. Be sure to subscribe to receive an email notification with design inspiration.