My Creative Workbook
Christine de Beer - effortless floral craftsman
Spring breeze tangled ribbon wreath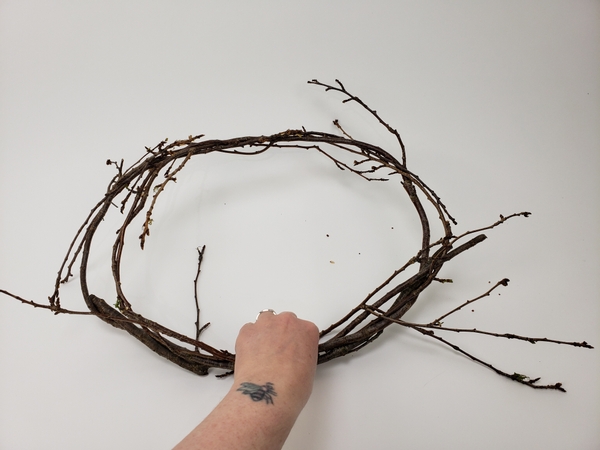 Bend the branches into a wild oval shaped wreath.
If you are unsure of how to weave a twig wreath see the Tutorial below.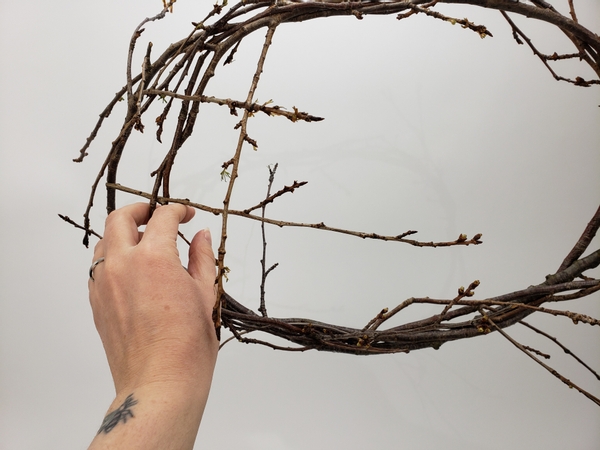 Weave in a few branches to break up the neat oval shape...
This is part of my plan to make the dried flowers that I am including into this design look less lifeless. If you want to hear more about how I do this, including a few tips on how to add the flowers make sure you read this week's email. If you are not yet subscribed I add a few comments and a bonus tip in our email so that you can comment or respond and I can answer your questions every week. The sign up is below this post.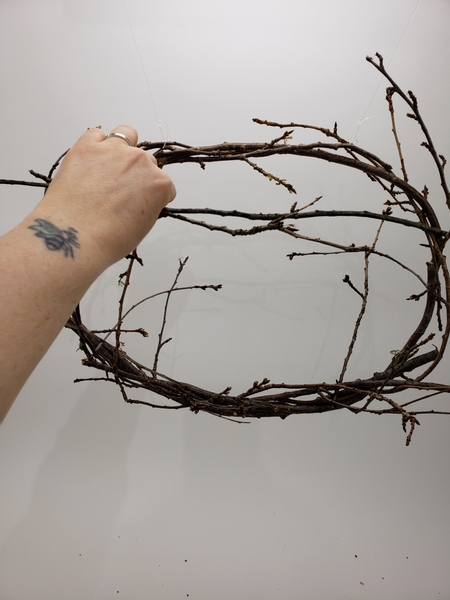 So that the wreath looks wild and wind blown.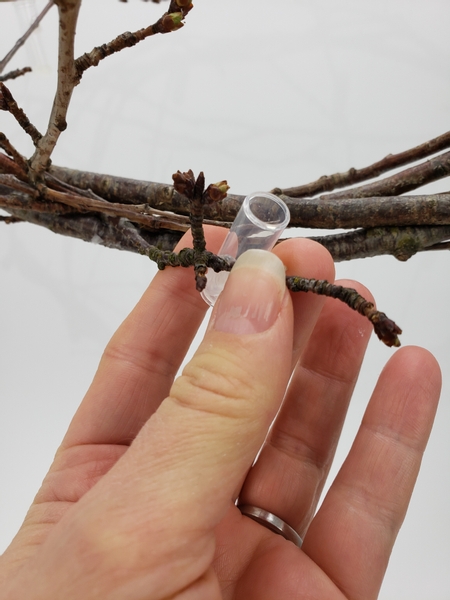 Glue in a few water tubes.
For more information on how I make my own tiny water tubes see the Tutorial below.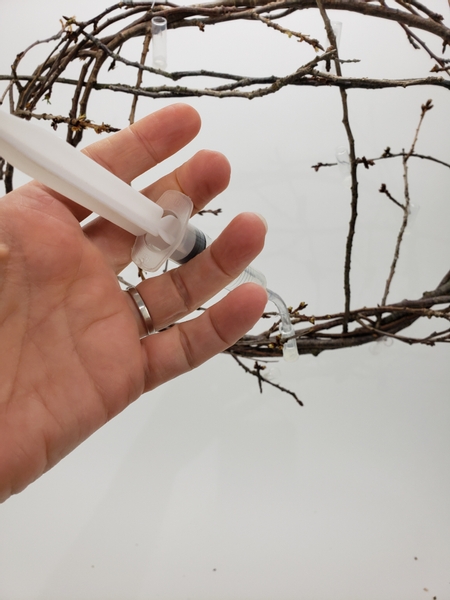 Fill the tube with water.
I add a flexible pipe to a syringe for a custom made pipette. See the Tutorial below for more detailed instructions to make your own.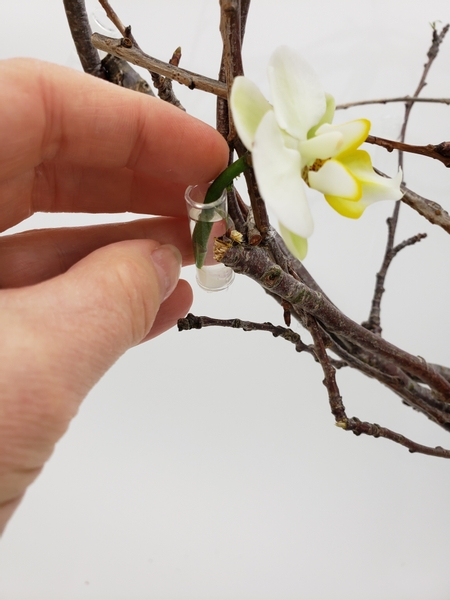 Add the fresh orchids so that they remain hydrated.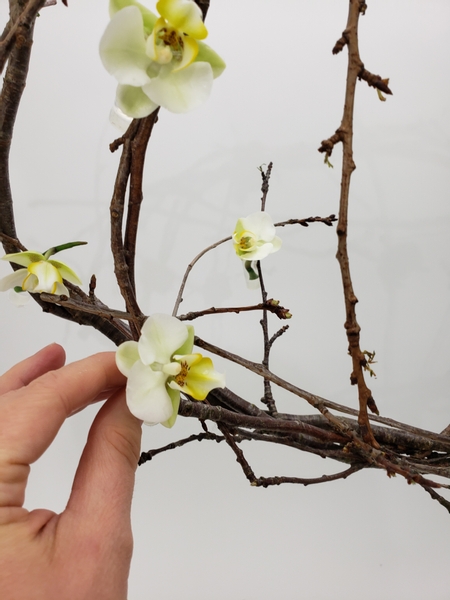 Cut the stems a bit too long...
... so that the flowers are positioned in a more natural rather than styled way. Yes, I do this on purpose. See this week's notification email for an explanation.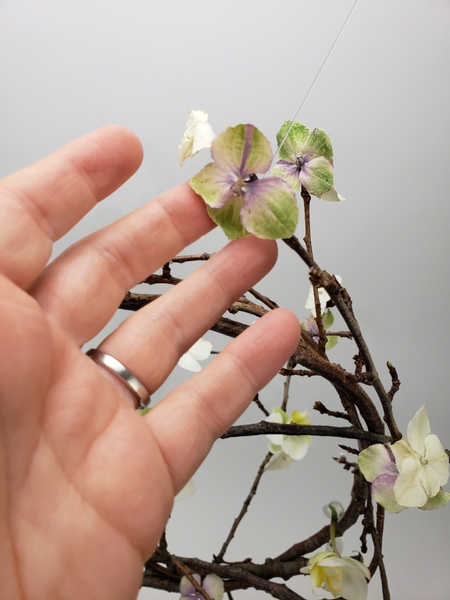 Glue in the dried hydrangeas.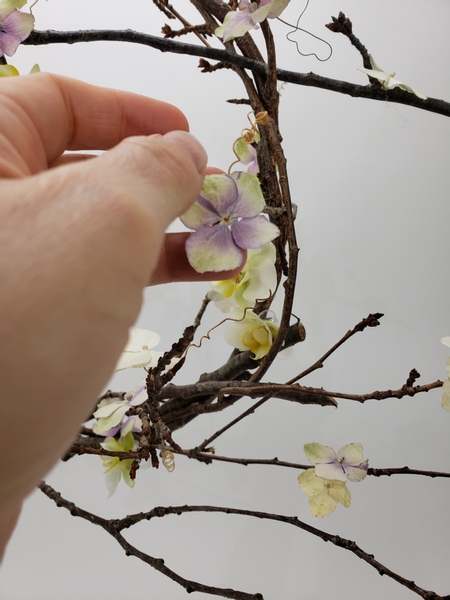 Add in a few dried tendrils.
Design note: Sometimes when you use an oval shape in a floral design it can look as if it is wilting or sagging. Make sure the tendrils point up so that you counter the oval shape of the wreath.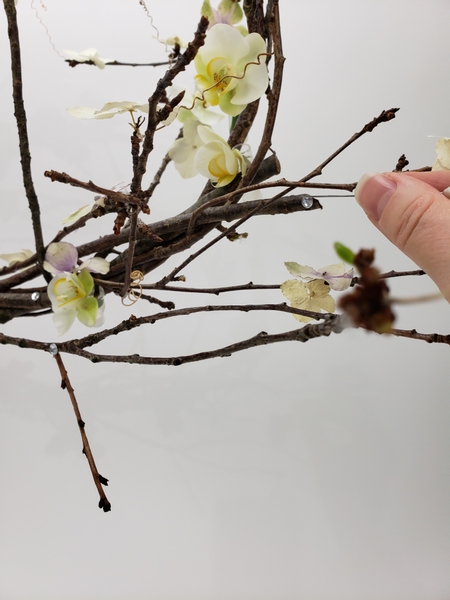 See the Tutorial below for how and why I use a corsage pin to place the crystals.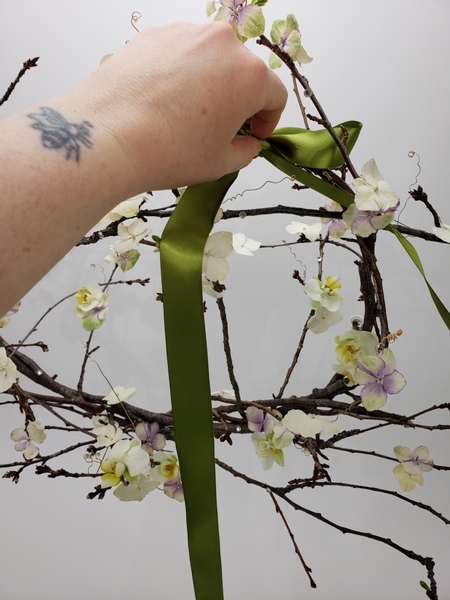 Tangle a ribbon to frame the wreath design.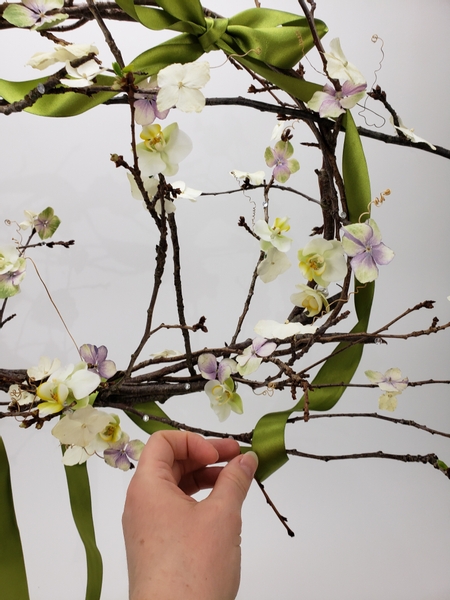 By weaving the ribbon to drape softly around the design.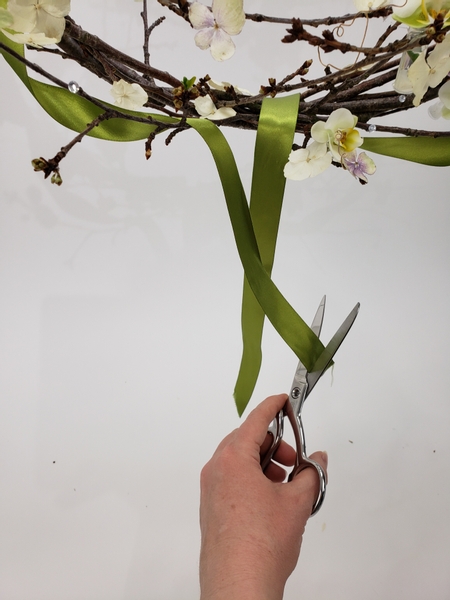 Cut the ribbon ends into a neat angle.
Sign up for my weekly newsletter
Every week I add a new design with related tutorials. Be sure to subscribe to receive an email notification with design inspiration.