My Creative Workbook
Christine de Beer - effortless floral craftsman
A wild "found it this way" thorn and overgrown tulip design with a ribbon tangle instead of a bow.
Design note: Book readers turn to page 150 for a more permanent way to fix an armature to a container.
For more information about my book: The Effortless Floral Craftsman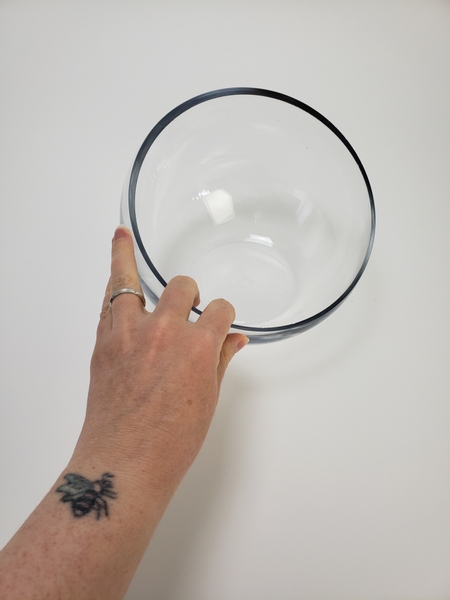 Place a container on your working surface.
now... this design requires you to work really hard in the beginning and then once everything is stable you can just have fun. But first that beginning... I explain more in this week's email. Make sure you are signed up to follow along and get the main bonus tip each week. The sign up is below this post.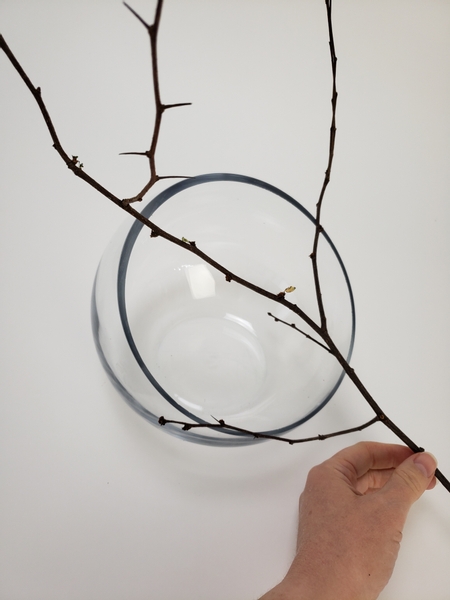 Pick out the branches to display the flowers carefully. You will not be able to go back and replace them if you change your mind.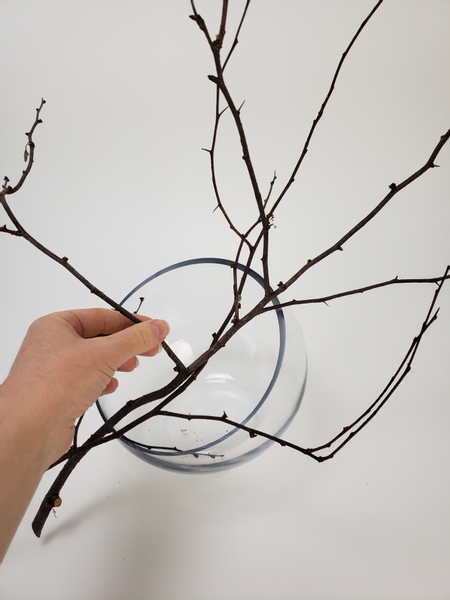 Let the branches settle over the opening of the container. Wiggle it a bit to find a naturally comfortable spot... but then also go back in and glue the branch (I chose quince) to the container with hot glue.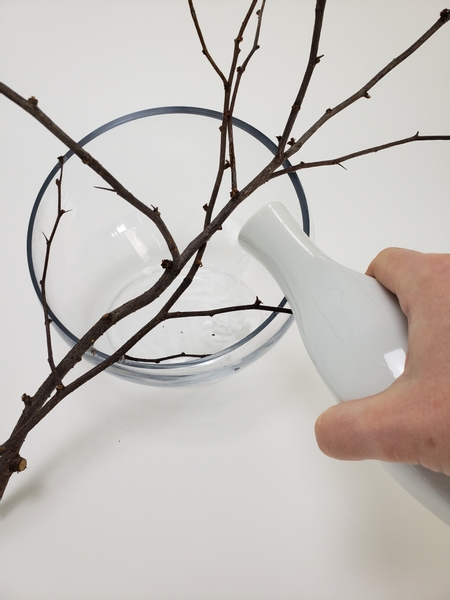 Fill the container with water only once the branches are securely glued to the vase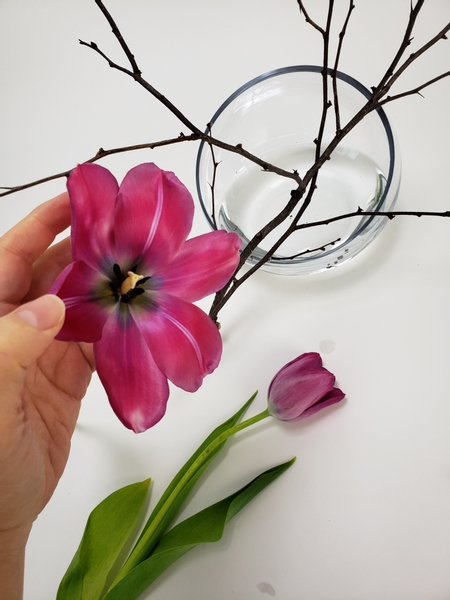 I wanted my design to look "found" so I added a few wild and overgrown details such as popping open a few of the mature tulips to reflex the petals.
See the Tutorial below for more detailed instructions on how to reflex tulip.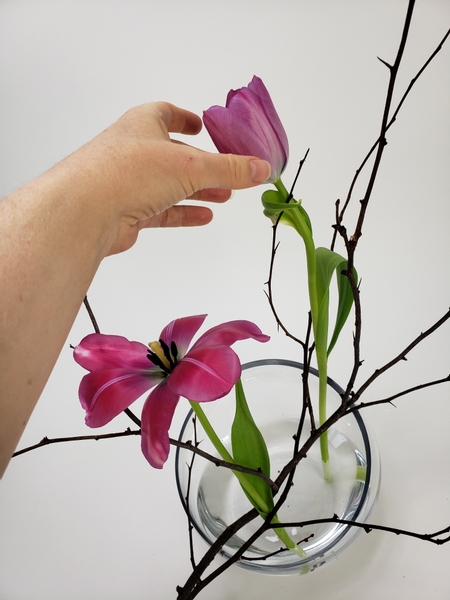 And set the flowers in the water... but honestly for me the real star of the show are three viridiflora tulips (those ones with the green stripe) included in my bunch.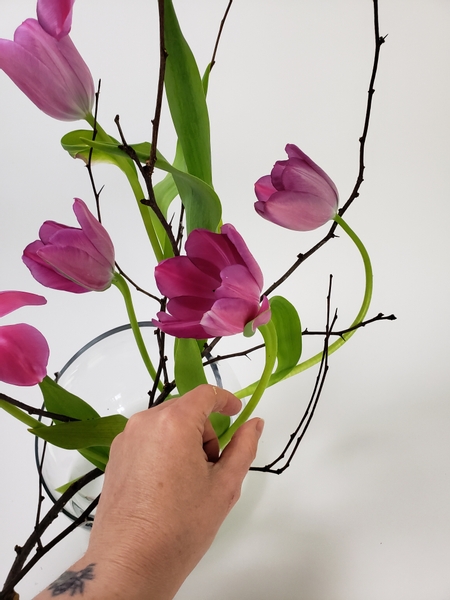 I placed these three tulips together in a way that they look like they are chatting... pretty, right?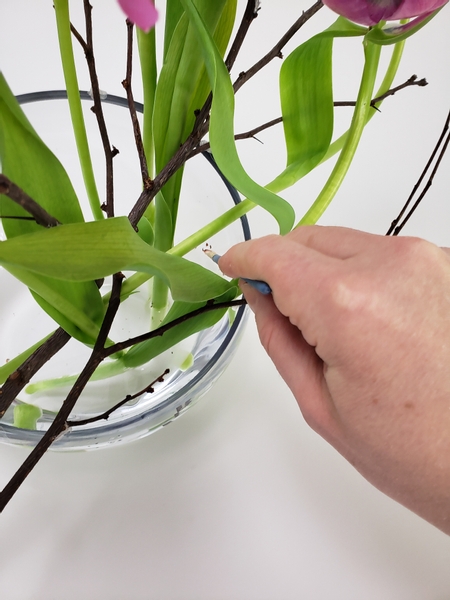 Remove any debris with a paint brush.
See the Tutorial below for more detailed instructions on how I clean the water.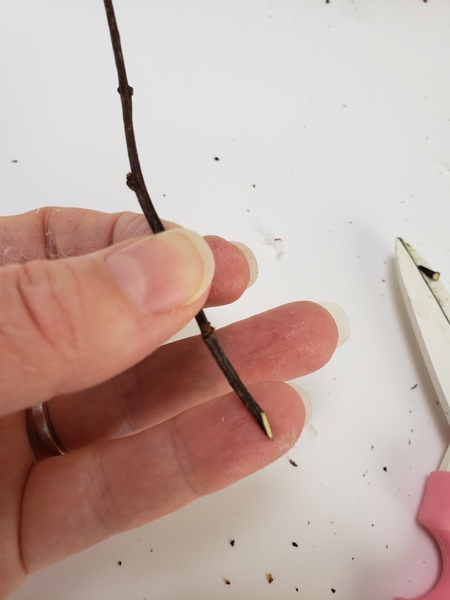 Cut a few thorn twigs at a sharp angle...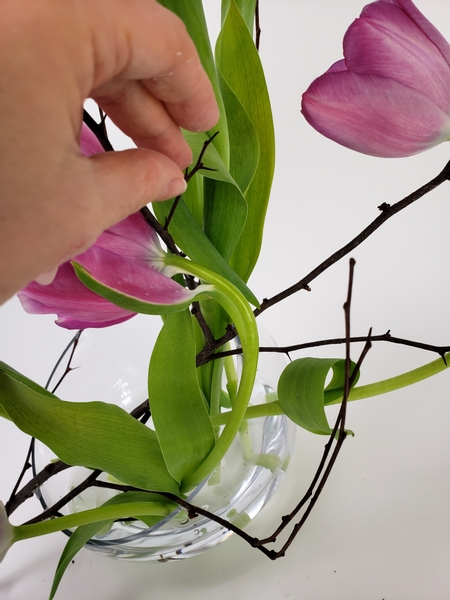 And glue more thorns back into the design.
The angle helps you to place the twig so that it looks like it is growing out of the branch. See the Tutorial below for more detailed instructions.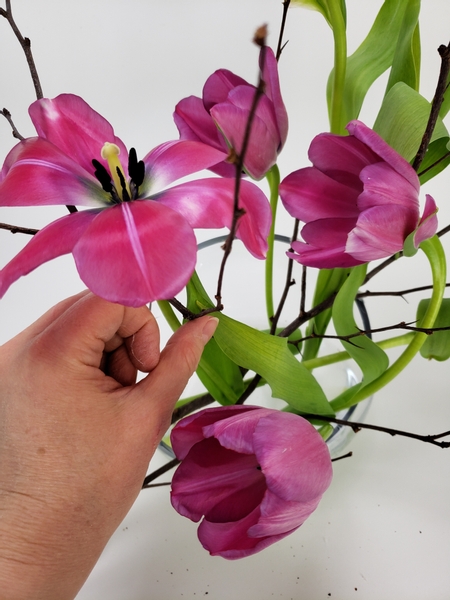 Design note: I always glue in these tiny design details to add a touch of "impossible".
It would be impossible to get the tulips in the branches if those thorny twigs grew like that. I do this because our brains are really great at finding solutions. And if something does not make sense to us it makes us lean in to get a closer look. Immediately it captures our imagination. You get a sense of there's something quite magical happening here.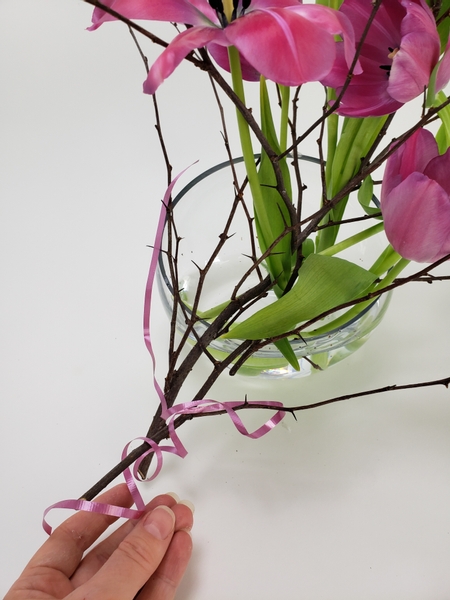 Lastly to complete my design and to pull in the "found" theme I tangled in (rather than adding a neat bow) a few ribbons in the exact same colours as the over grown Tulips. It must look like the early summer breeze finished the design for you.
Sign up for my weekly newsletter
Every week I add a new design with related tutorials. Be sure to subscribe to receive an email notification with design inspiration.