My Creative Workbook
Christine de Beer - effortless floral craftsman
Choose your container carefully. This technique puts a lot of strain on the vase and if it is not sturdy it will crack or break.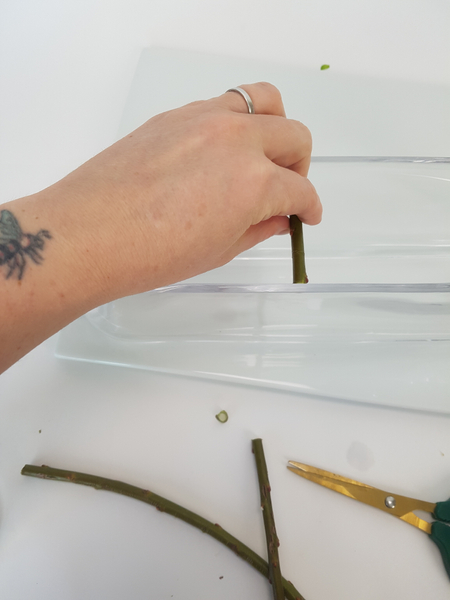 Cut fresh pussy willow twigs to fit snugly in a narrow container.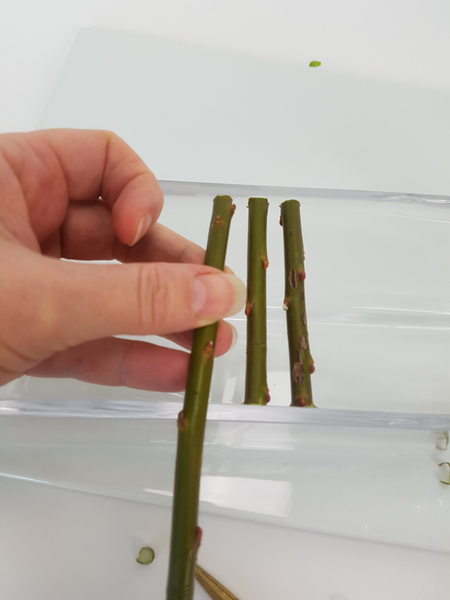 Measure each twig as you go along to make sure it wedges securely in the position you want it in.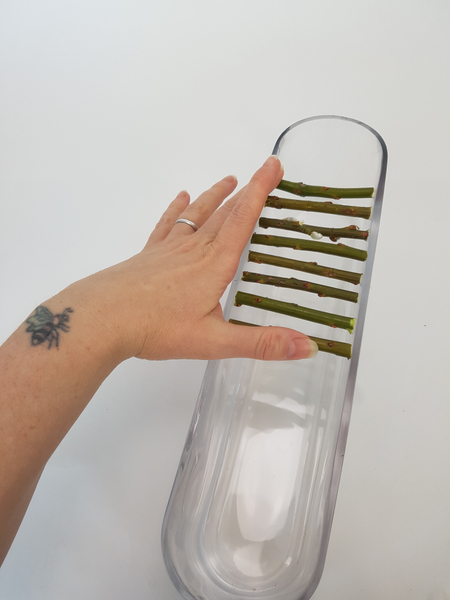 For about half of my container I placed the twigs in a parallel pattern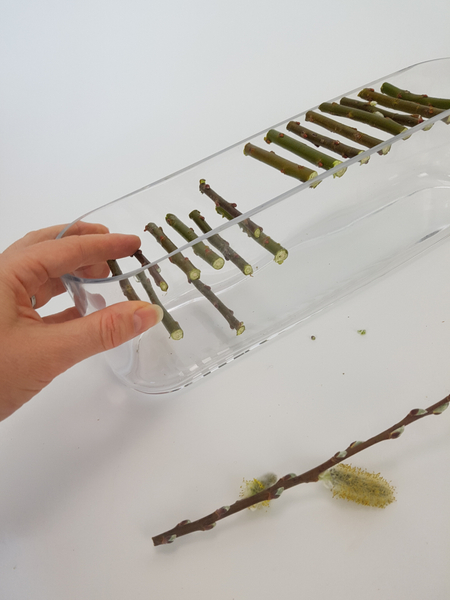 For the rest of the container I placed the twigs to look like they were randomly scattered in the container.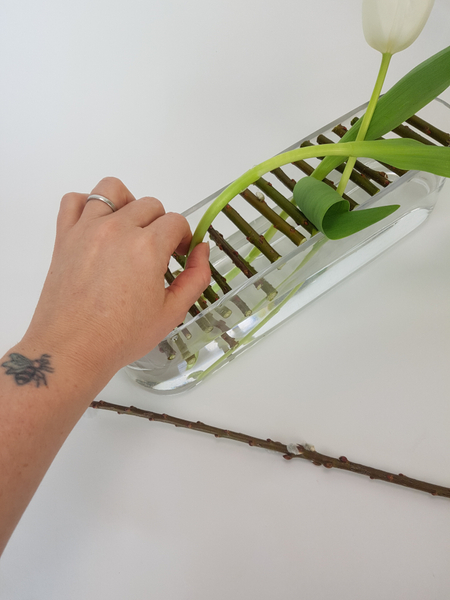 Place the tulip stems so that they are supported by the twigs to gracefully drape over the container.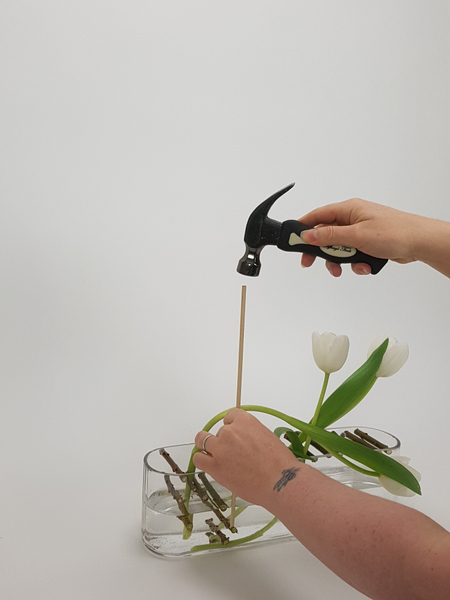 Adjust the position of the twigs by tapping it into position with a dowel and hammer...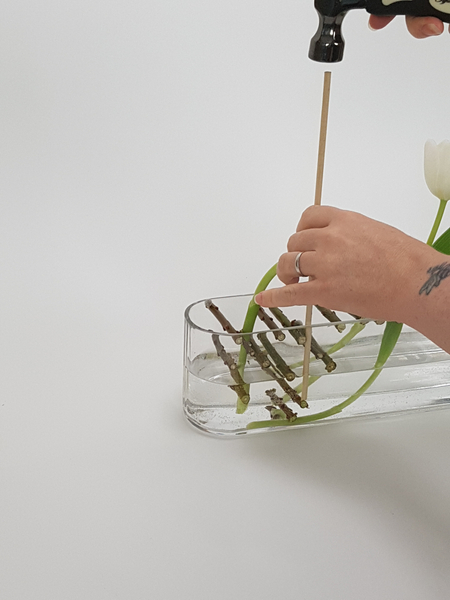 Be careful to just tap the twigs lightly so that they do not pop out of position or crack the container.
Sign up for my weekly newsletter
Every week I add a new design with related tutorials. Be sure to subscribe to receive an email notification with design inspiration.