My Creative Workbook
Christine de Beer - effortless floral craftsman
Twig float for a single lemon blossom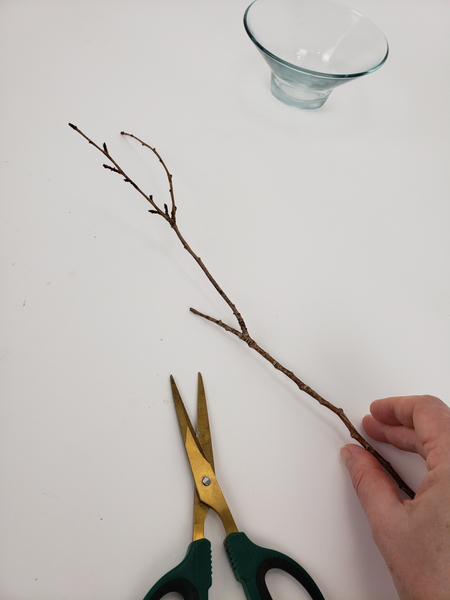 Cut one end of a fork in a twig short...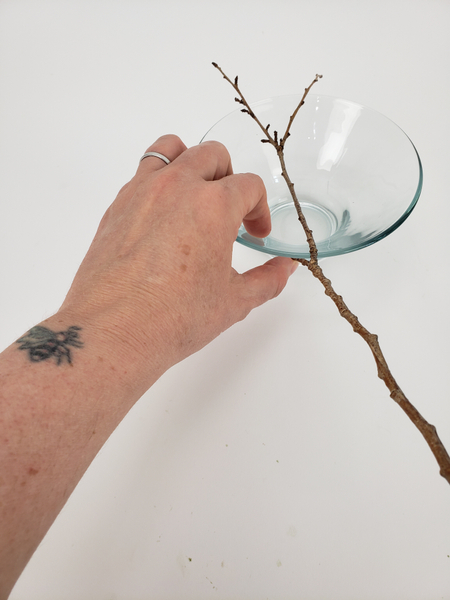 Wedge the fork of the twig over the side of the container.
... this is such an important step. Newsletter subscribers I have a design tip for you about this, this week. Make sure you are subscribed so that you don't miss these exclusive newsletter tips each week.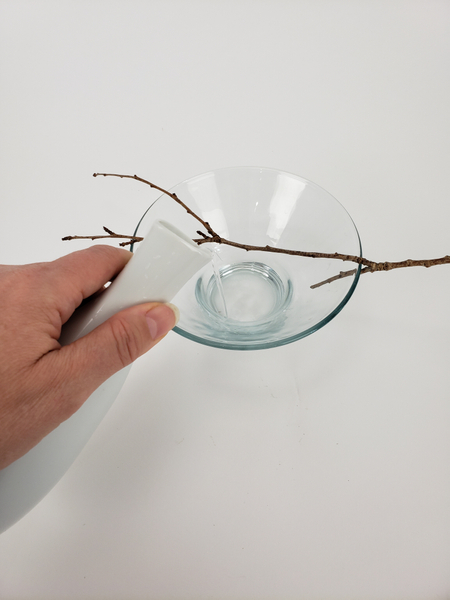 Add water to the container...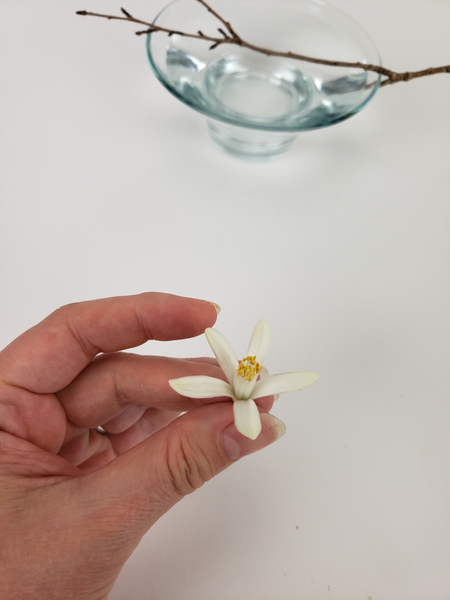 Cut one perfect lemon blossom...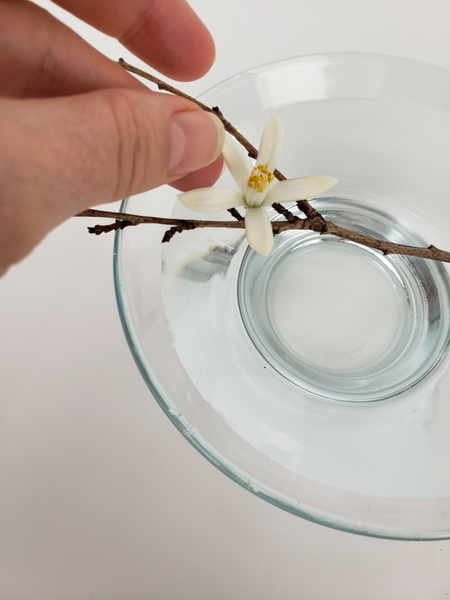 And settle it to rest on the twig above the water.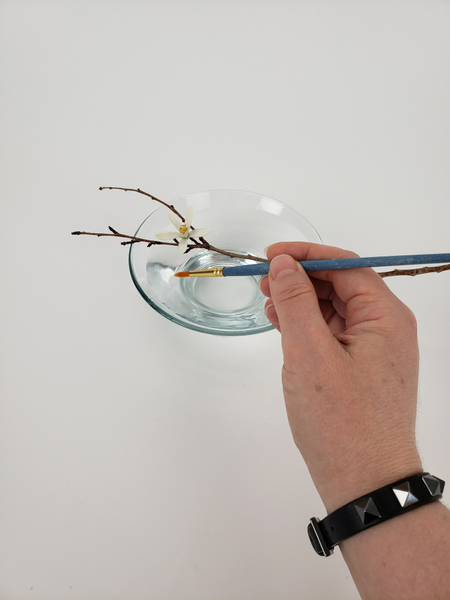 Here's a super easy tip for you: remove any bits of bark from the water with a brush. The bristles pick up even the tiniest debris in no time making sure the water remain clear and nothing distracts from the pretty blossom.
See the Tutorial below for detailed instructions on how to remove debris with a brush.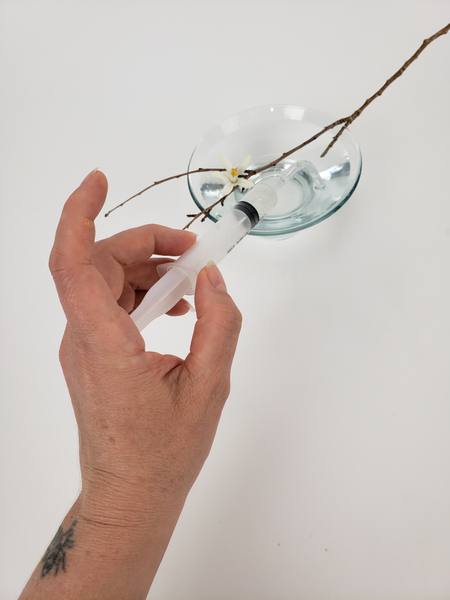 Adjust the water level with a syringe.
Book readers: I have updated the Tutorial for how to make the syringe with a tube for you in my book. Turn to page: 184 where I discuss how a pipette makes designing with water easier.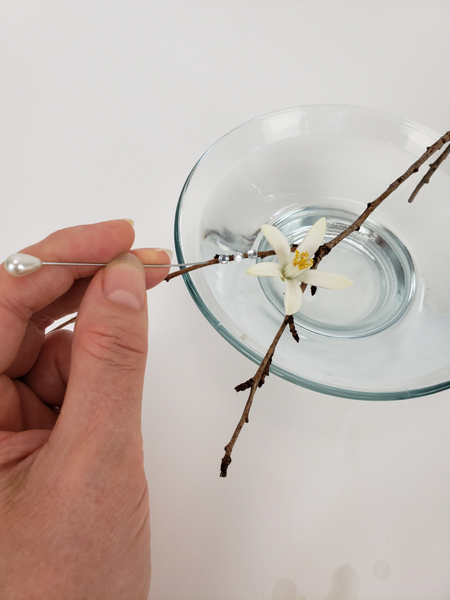 Add a few dew drop crystals... see the Tutorial below for more details on how... and why I use a pin to position the crystal.
Sign up for my weekly newsletter
Every week I add a new design with related tutorials. Be sure to subscribe to receive an email notification with design inspiration.