My Creative Workbook
Christine de Beer - effortless floral craftsman
Tap in support for horizontal placement of your top heavy flowers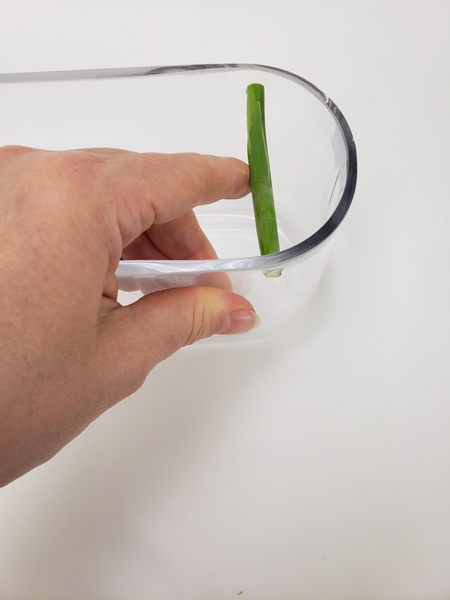 Measure out a gladiolus stem and place it across the narrow container so that it firmly kicks in place. This support should be about two stem thickness deep so that you can support two stems, one above the other, under water.
Design note: If you want to learn more about tapping stems horizontally into a vase for flower support see the detailed Tutorial below.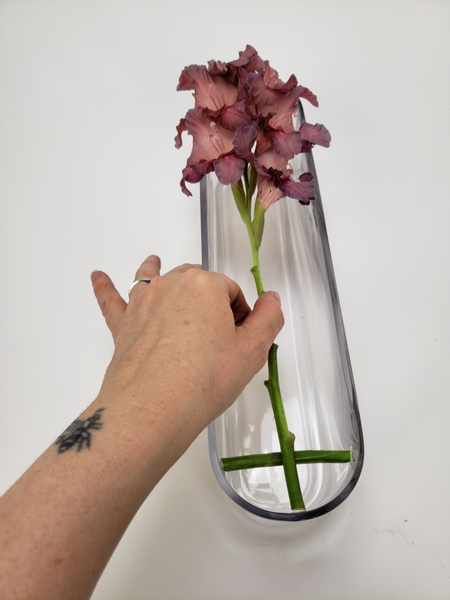 Measure out a gladiolus stem so that it rest on the support and extends to the edge of the container on the other side.
Book readers turn to page 92 where I show you how to cut spiked flowers shorter and groom your flowers to look perfect. For more information about my book: The Effortless Floral Craftsman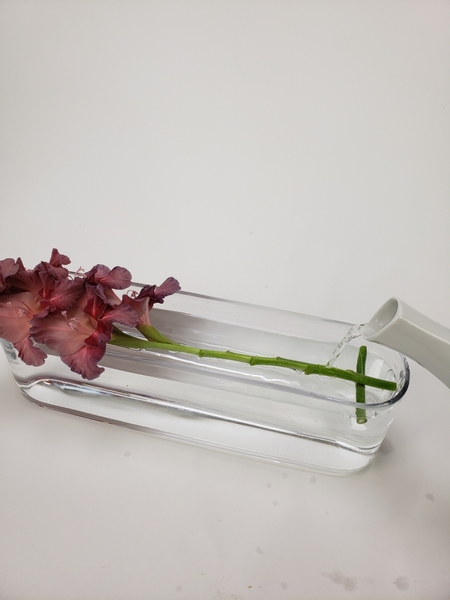 Fill the narrow container with water so that the stems remain hydrated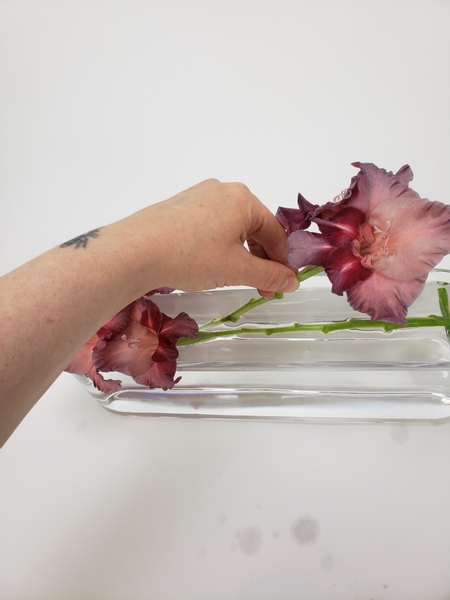 Measure the stem length and add in a second gladiolus stem so that the stem fits under the first stem.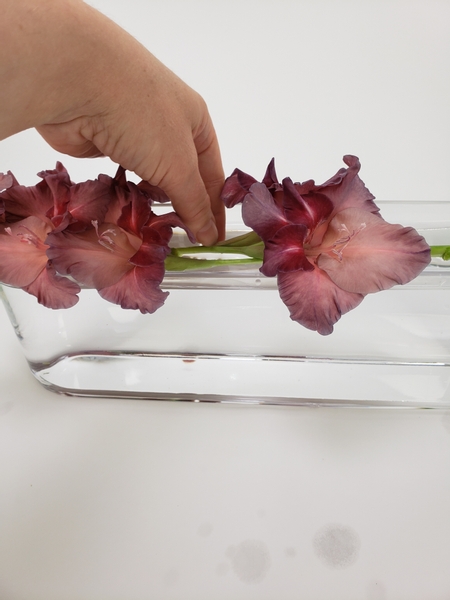 Lift the second stem so that it is supported (but still under the water) by the first stem.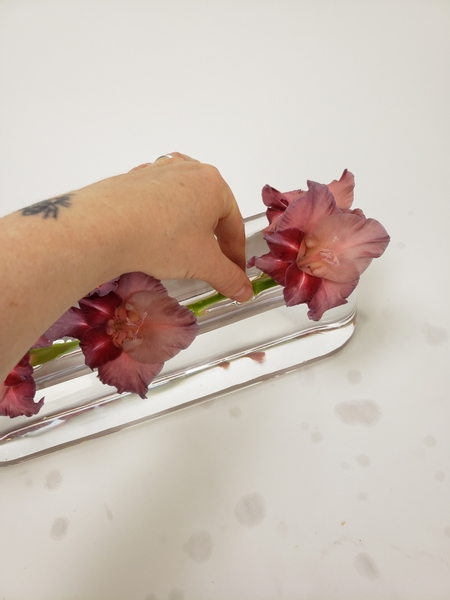 Add in a third stem to rest on the horizontal support. Make sure the stem end is lifted to the same height as the other two stems by supporting it with the first longer flower stem.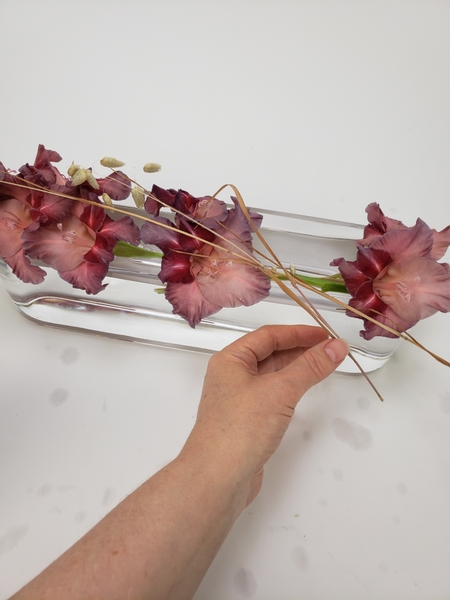 Drape dried Quaking Grass stems over the Gladiolus stems.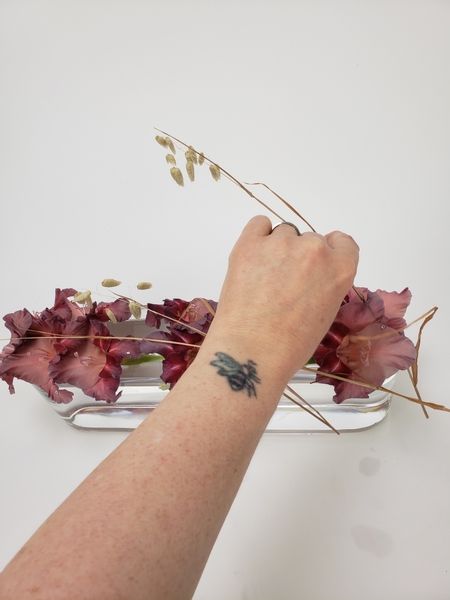 Add a third Quaking Grass stem to shadow over the design.
My tip for you this week is about using these dried grass stems in my water filled vase. If you look closely you will notice my stems are nowhere close to the water. There are two reasons for this. But that is a long story and I thought we can maybe discuss it in our email this week. I also give you a tip for what to do if you want the stems in water. You can sign up below this post if you also want to receive your once a week tip email. I would love to hear from you so click reply if you have any questions or comments.... or just want to say Hi.
Sign up for my weekly newsletter
Every week I add a new design with related tutorials. Be sure to subscribe to receive an email notification with design inspiration.