My Creative Workbook
Christine de Beer - effortless floral craftsman
Skewered Eucalyptus leaf line-up armature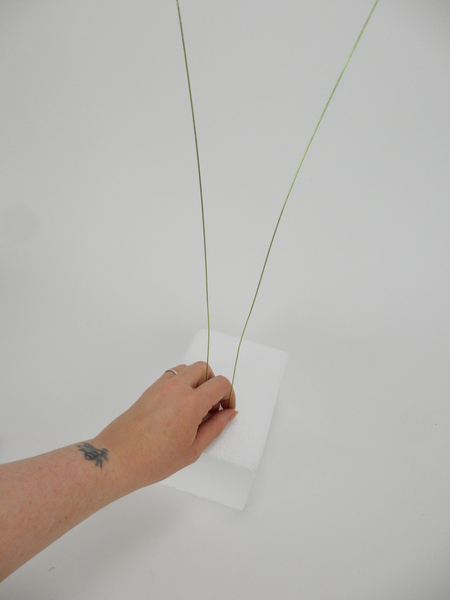 Press two lengths of wire into a block of styrofoam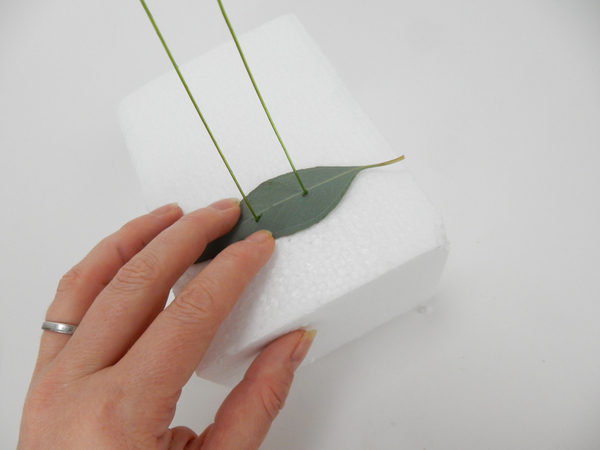 Skewer Eucalyptus leaves through both of the wires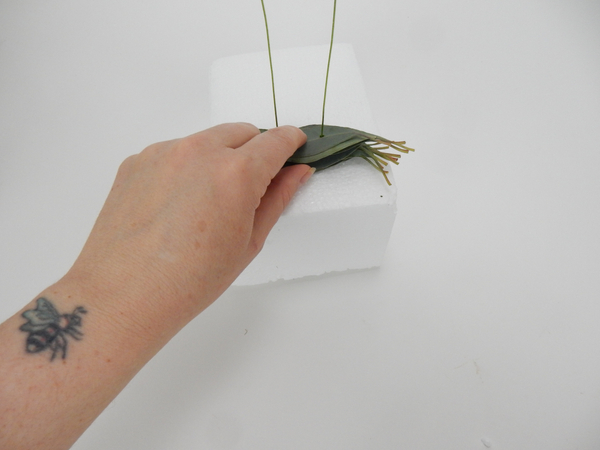 Continue to skewer leaves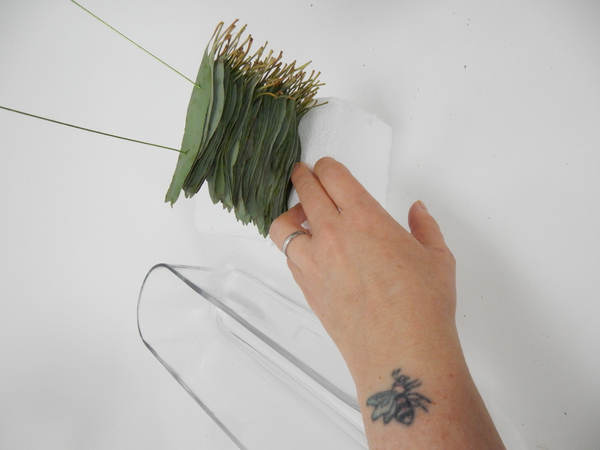 Create a stack of skewered leaves. The amount will depend on how long the container is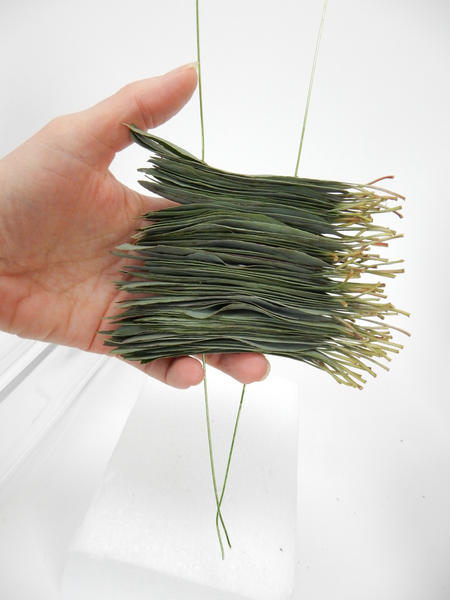 Gently remove the leaves from the Styrofoam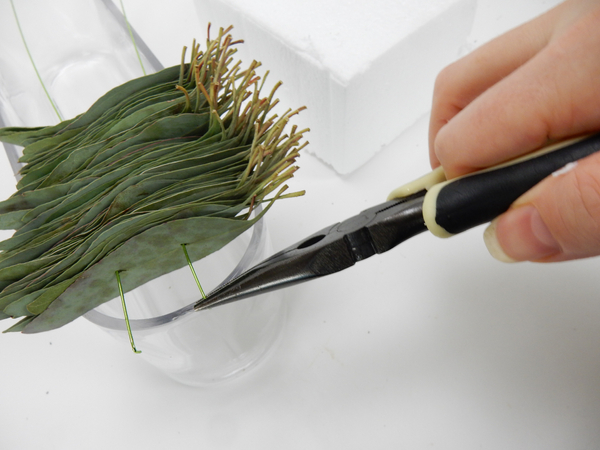 Place the stack of leaves on a glass container and bend the wire to secure the leaves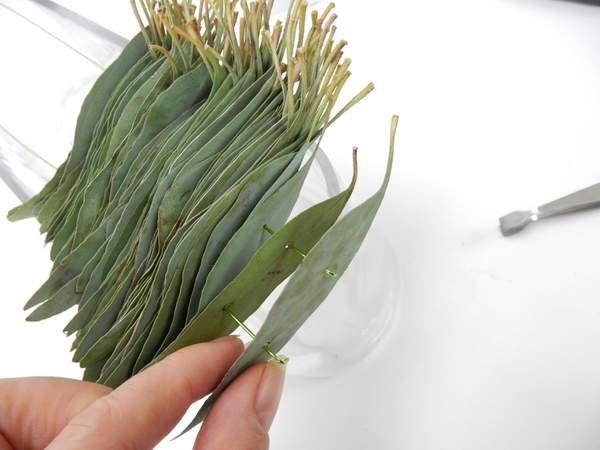 This keeps the Eucalyptus leaves frojm slipping from the wire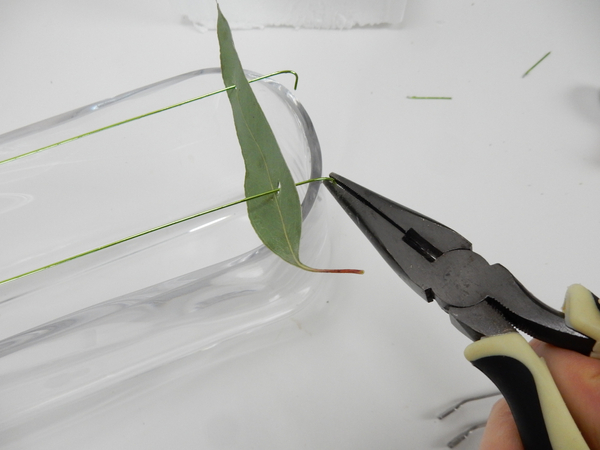 Move the first leaf to the opposite end and bend the wires to secure the leaves on that side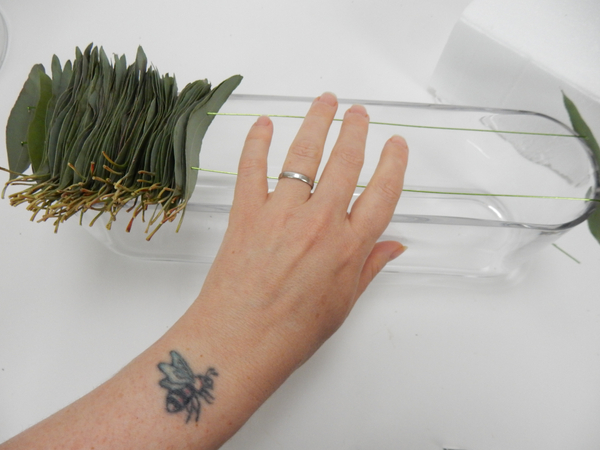 Letting the wire rest above the container.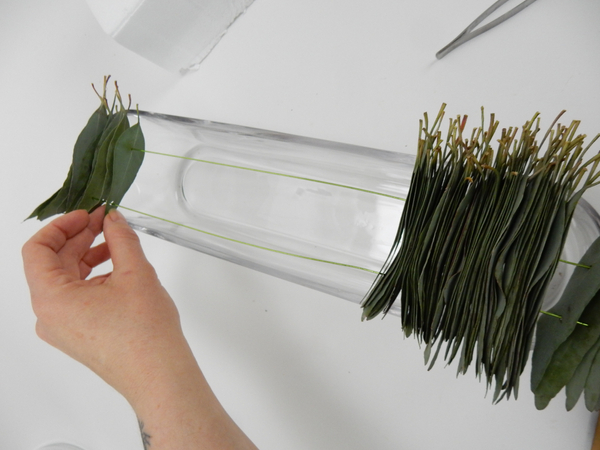 Move the leaves down the wire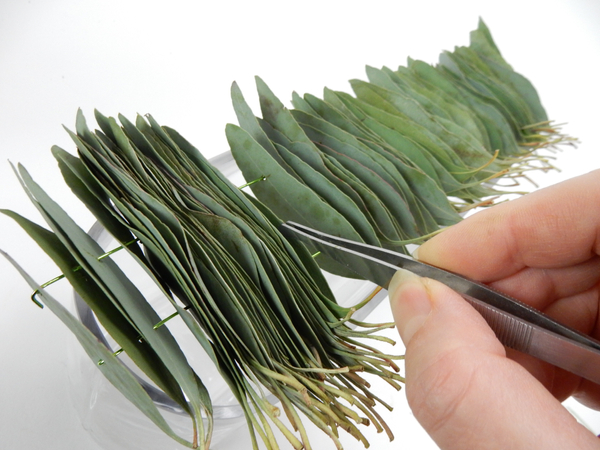 Position the leaves using a tweezer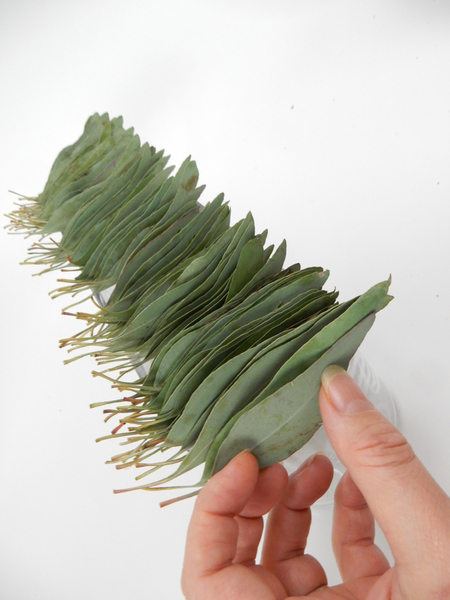 Place a small drop of floral glue on the wire ends and glue a leave to hide the wire
Set the armature aside for the leaves to dry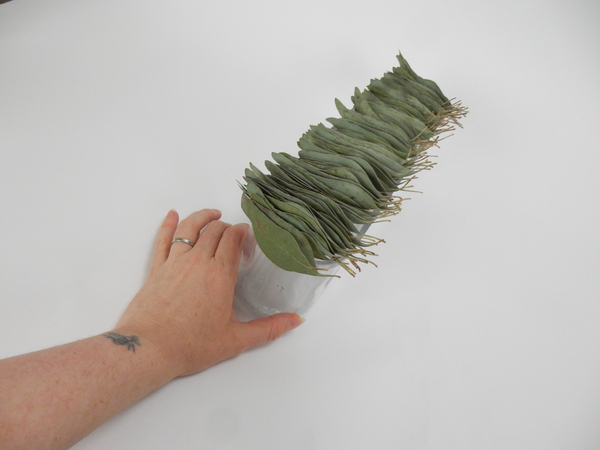 Once dry it will keep it's shape even with flowers resting on the leaves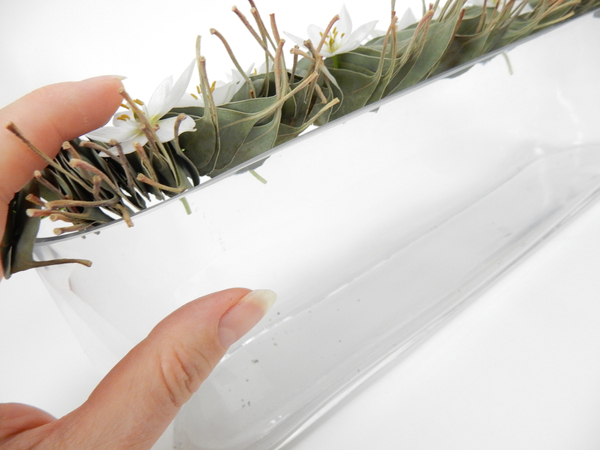 Snip the Eucomis flowers from the stem and make sure the stems are just longer than the thickness of the Eucalyptus leaves, this way the stems are in water but not the dried leaves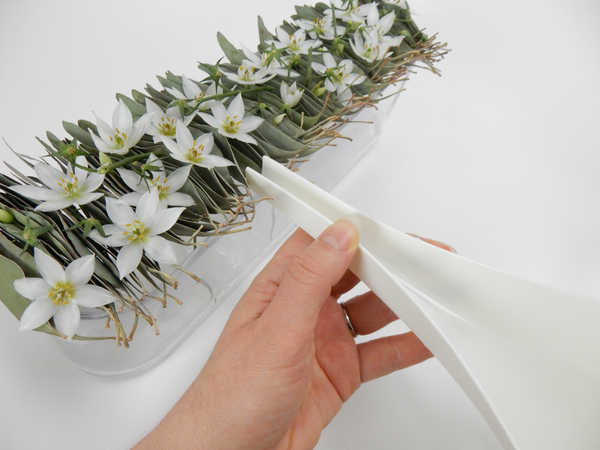 Fill the container with water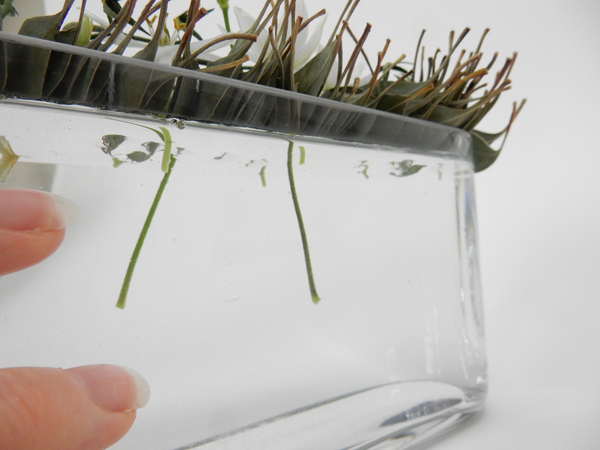 To just below the leaf line
Design note: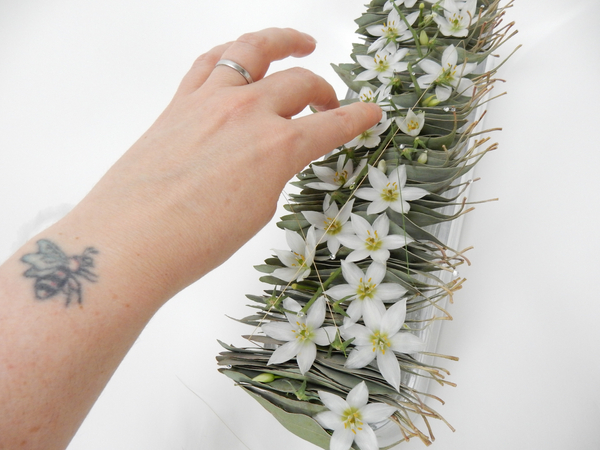 I placed tomato stems on the leaves and bend blades of grass to shadow the design
See the Tutorials below for more details on how to add crystal beads to delicate designs and how to bend the grass
Sign up for my weekly newsletter
Every week I add a new design with related tutorials. Be sure to subscribe to receive an email notification with design inspiration.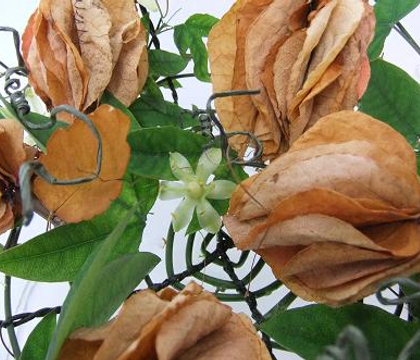 Eucomis
Pineapple flowers or pineapple lilies, the Afrikaans names for the flowers are Wildepynappel or Krulkoppie and the Zulu name is Umathunga