My Creative Workbook
Christine de Beer - effortless floral craftsman
Frond Support for short stemmed flowers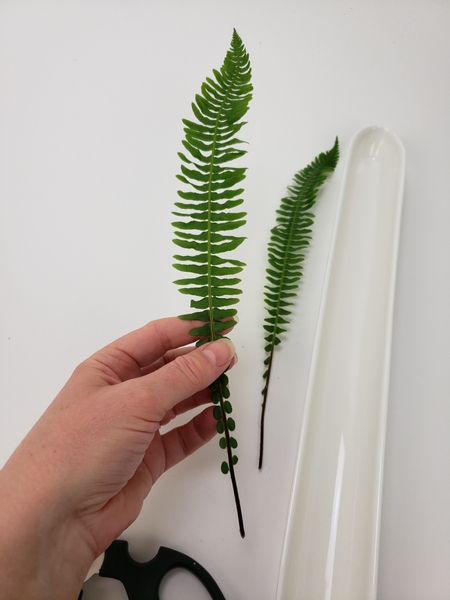 Cut two fern blades to create the floral support.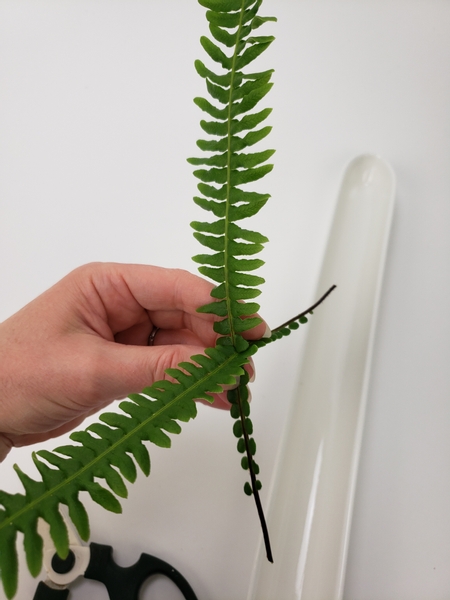 Slot the one fern into the other between the pinna (leaf part) and the petiole (stem part)...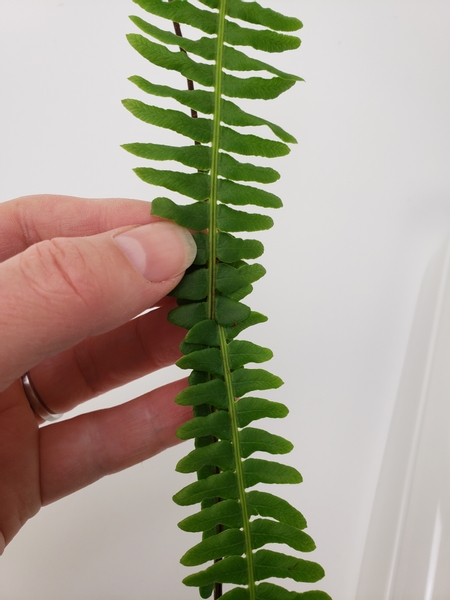 Creating a continuous fern blade with the tips pointing to either side.
This creates a handy "catch" for your delicate and short stemmed flowers. I show you more in our email for this week. If you are not yet receiving your weekly bonus tip email from me every Wednesday morning (Vancouver time) you can sign up below. This is also a great way for us to connect. If you have any comments or questions... or to say Hi, simply reply to the email. The sign up is below this post.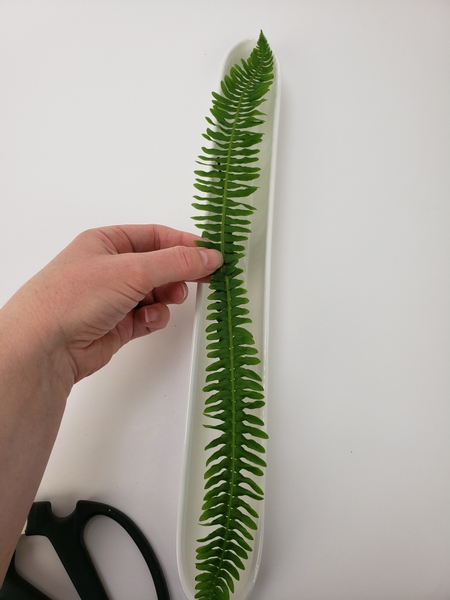 Place the ferns in a shallow container.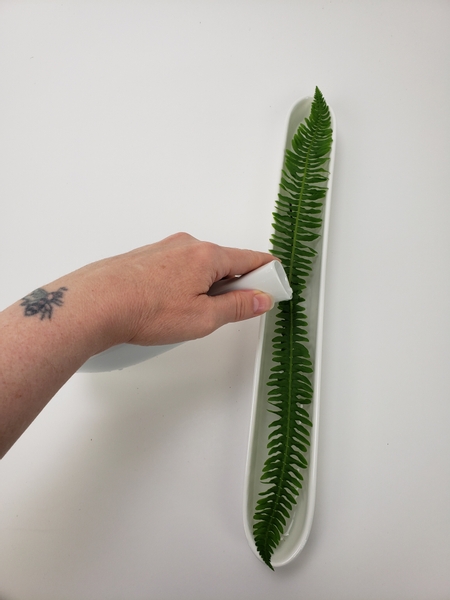 Pour water into the container so that the ferns and flowers remain hydrated.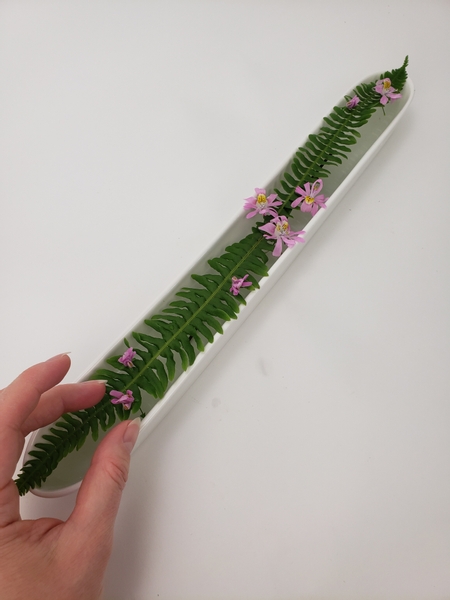 Slip the delicate flowers between the ferns to keep it exactly where you want it in your design.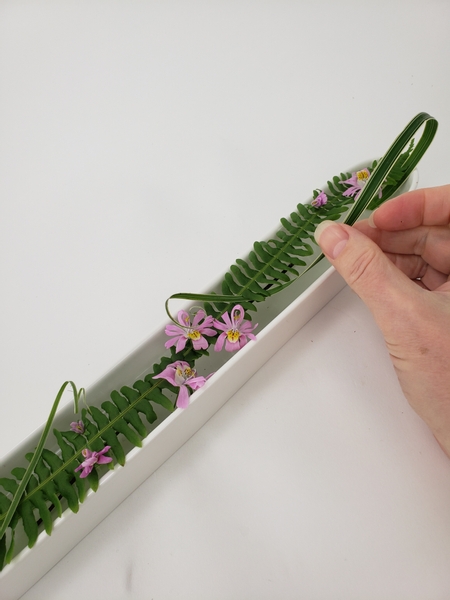 Drape a few blades of grass over the fern support.
You can find detailed instructions on how to curl grass in my book on page 288 where I show you how I manipulate grasses... but to get you started I have also added a simplified Tutorial below.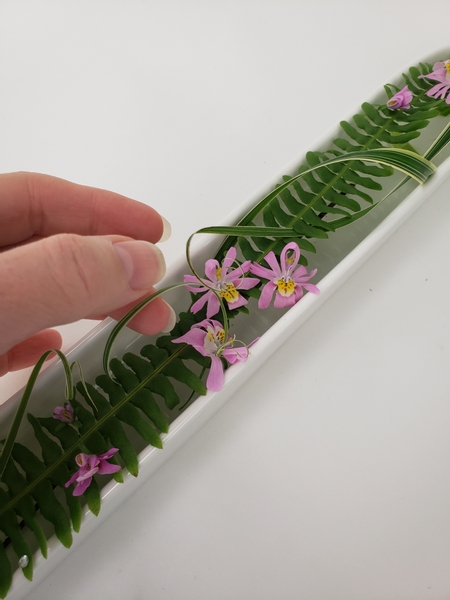 Add a few grass curls and dew drop crystals to finish the design
These grasses are so important to create the overall look of the design. Without it the fern creates arrows leading your eyes out and away from the design. By adding the grasses and draping them back into the flowers you soften the look and make the design more welcoming.
For more information about my book: The Effortless Floral Craftsman


Sign up for my weekly newsletter
Every week I add a new design with related tutorials. Be sure to subscribe to receive an email notification with design inspiration.