My Creative Workbook
Christine de Beer - effortless floral craftsman
Stack a Stack of Stems to create a sturdy grid Armature... with some height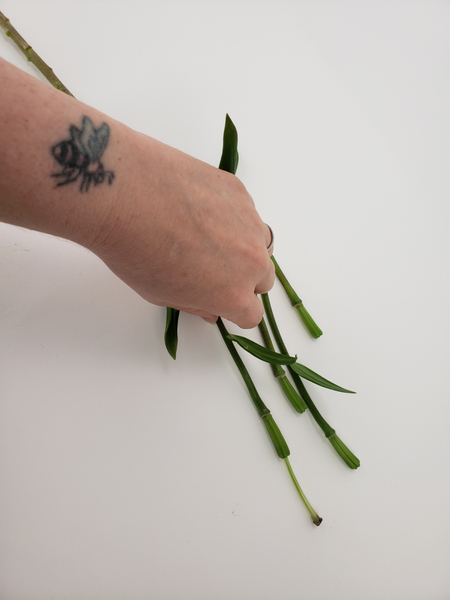 My design was inspired by these lily stems. Once the petals dropped these pods developed... so cute!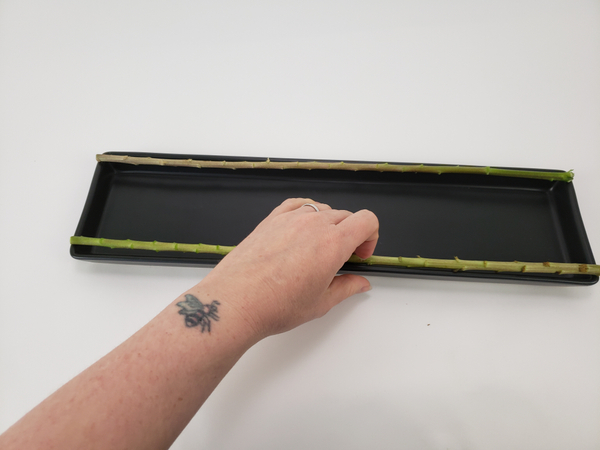 Remove the foliage left on the stems and cut the green stems to fit length-wise along the container.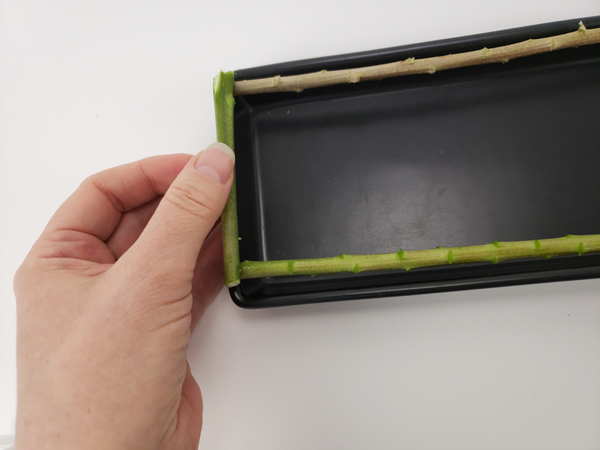 Use a tiny dot of glue to keep the stems in place as you add the vertical stems.
This is your basic stack pattern.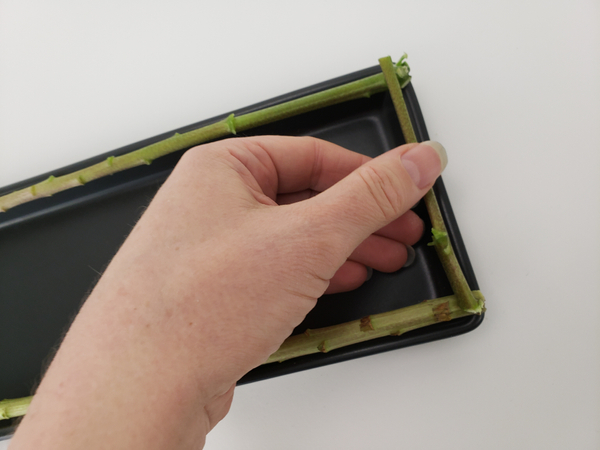 Simply cut the stem to just fit and keep it in place with a dot of glue.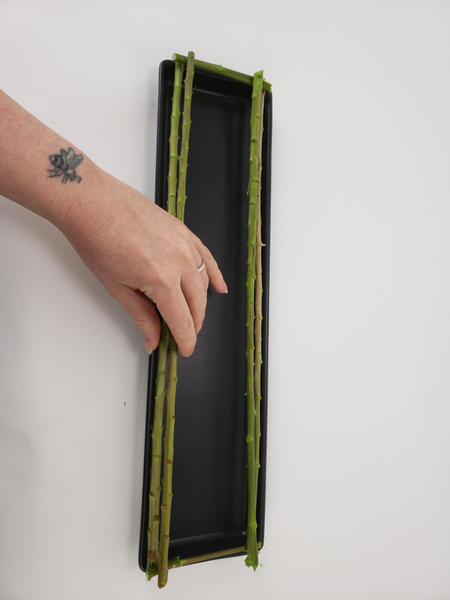 Each time you add a new layer of stems place it slightly inward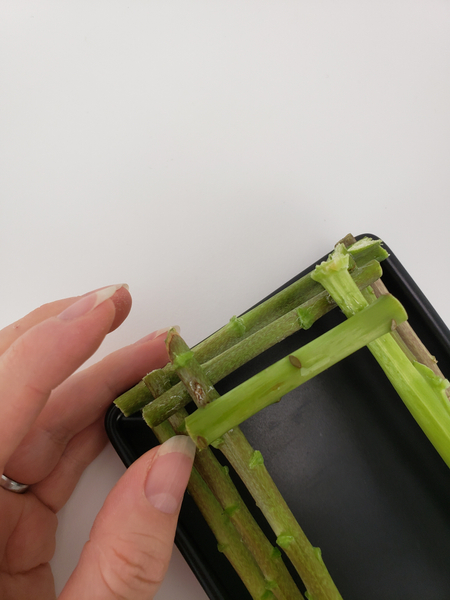 Making the opening smaller as you stack it up.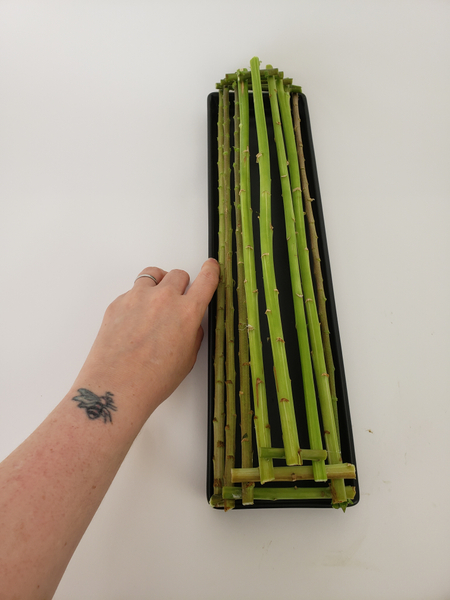 Place the last stem to fill the gap at the top.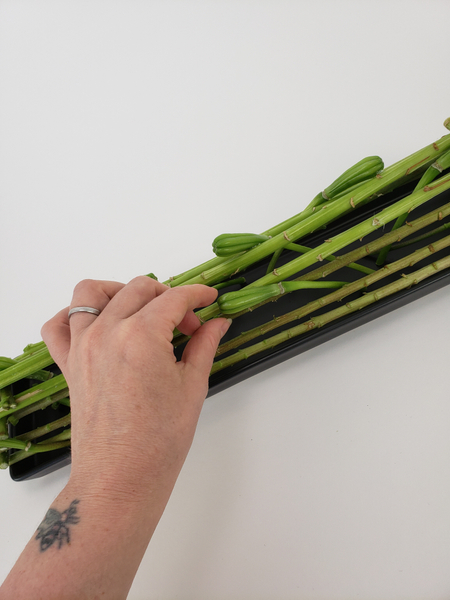 Place the seedpods in the design to rest on the stacked stems.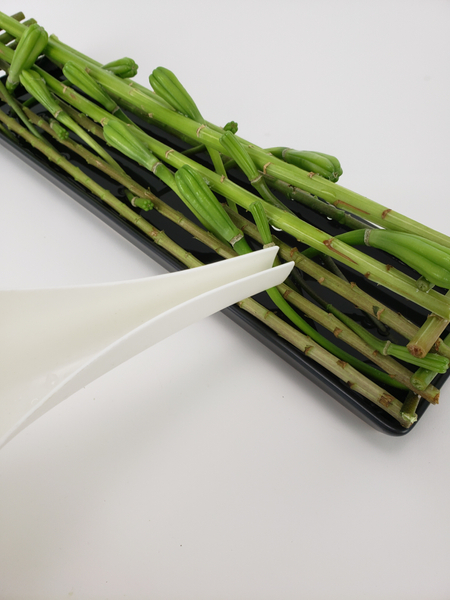 Fill the shallow container with water.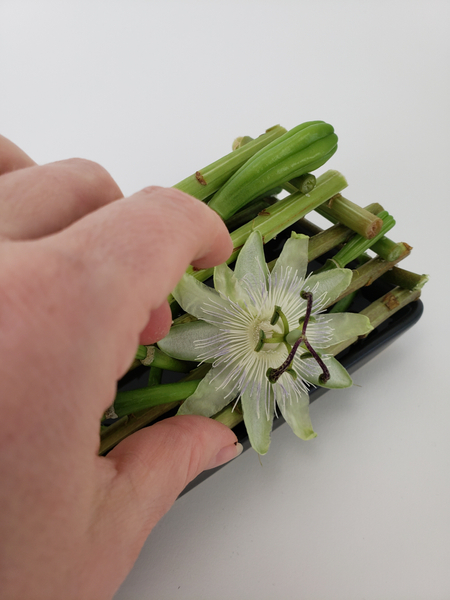 Add some fresh flowers...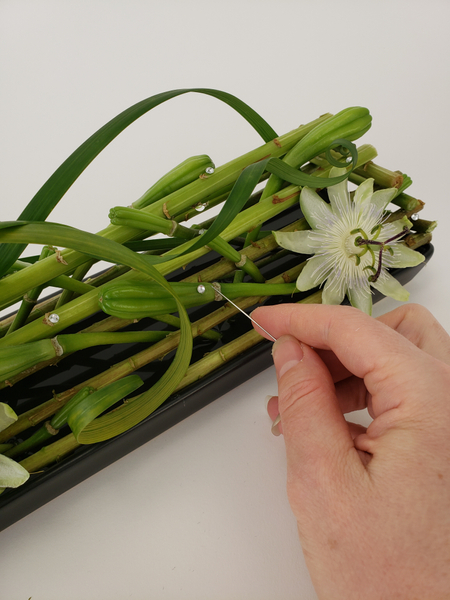 And finish the design with some curled grass and a few dew drop crystals
See the Tutorials below for more detailed instructions on how to curl grass and add delicate crystals into a design.
Sign up for my weekly newsletter
Every week I add a new design with related tutorials. Be sure to subscribe to receive an email notification with design inspiration.